Golden Shock by Dior
At Dior, when gold and colour collide, they create a chic look with the promise of a beautiful Golden Shock... This winter, the precious metal blends with the bold hues from the runway looks to reveal their intensity, illuminating them with shimmering pearlescence, beautifully enhancing the aura of reds, pinks and browns. A token of femininity and a modern classic, gold heightens colours with its precious radiance.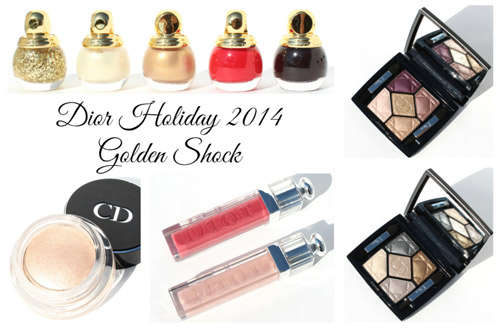 A jewel case whose ornamental radiance promises make-up as luminous as gold: Diorific reveals a face powder with a fine and shimmering finish. Whether in Gold or Pink versions, it blends tones of yellow or rose gold to create a glowing complexion that seems infused with light. A star is embossed on the powder, the promise of a very Dior Christmas.
Two inspirations in one: Diorific lipstick has been reinvented in an enchanting new version, revealing a brand new face that is even more magical than ever. This winter, its precious case with its rounded, elegant curves holds a real gem: one lipstick, two facets; a single shade that offers two effects. On one side, an intense, matt and deep finish; on the other, an iridescently translucent sheen. The colour is infused with gold; the lips light up with striking contrasts.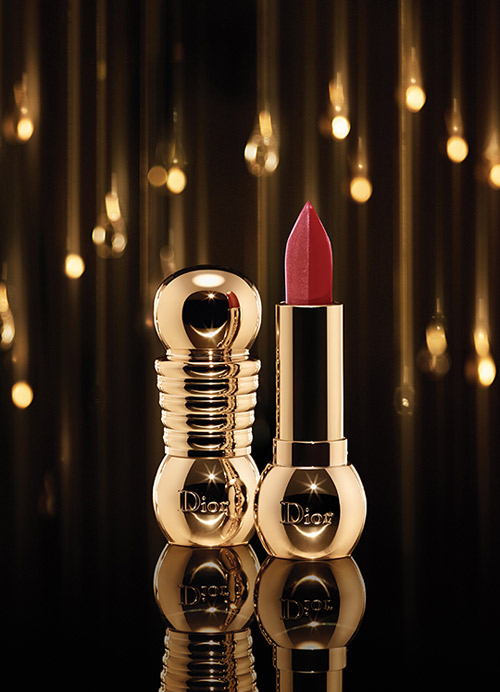 Whether in the form of glitter, pearlescent shimmer or powder, gold is everywhere this winter; radiating its festive aura, it collides with reds, pinks and browns, revealing new colour and texture effects, creating a beautiful Golden Shock look. The 5 Couleurs palette promises sensual eyes, cloaked in bronzes, grey and beige (046 Golden Reflections), or a bewitching gaze, highlighted with pinks, purples and gold (756 Golden Shock). Diorshow Fusion Mono offers its creamy texture and intense finish in a gold version. Dior Addict Gloss leaves a peach or rosy veil on the lips, delicately set off with a golden shimmer.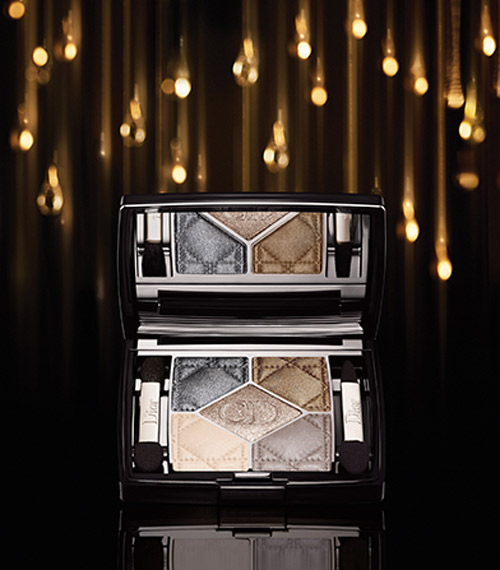 Key hues for a shock effect: the four new Diorific Vernis shades beautifully accent the hands with intense colour. Crimson Shock, Smoky liquorice, pearlescent Mirror and golden Gold Equinoxe… stunning colour that lights up nails with a brilliant shine. The finishing touch for a festive manicure, Diorific Golden Shock Top Coat adorns nails in delicate golden leaves. Worn on its own on bare nails or as a striking contrast over Diorific shades, gold is precious, fashionable and modern.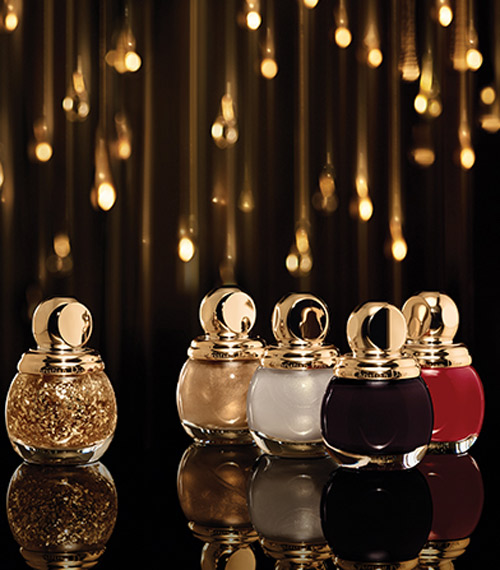 Photos and information: dior.com


Hits: 5945 | Leave a comment