NEWLIFE™ by Sinterama
Sinterama is European leader in the production of coloured polyester threads and yarns, born in 1968 in Biella (Italy). In over 40 years of development, Sinterama has built important partnerships with its clients, offering the most innovative solutions, investing in product research and giving collaboration and service the utmost attention. In line quality control, the automation of processes and the flexibility of production systems represent some of the company's points of excellence and ensure the highest quality and production standards. At present, Sinterama produces a vast range or products able to satisfy any requirement for fabrics for automotive, furnishing, clothing and technical end uses.
About Newlife™
Newlife™ is a registered trademark by Sinterama Group and includes a complete range of yarns certified 100% from recycled post-consumption PET bottles collected and transformed entirely in Italy through a mechanical not a chemical process. Newlife™ has been able to fuse fashion with innovation, combining 30 years of textile experience by Saluzzo Yarns (part of Sinterama Group) to create a completely new kind of yarn 100% made in Italy. It is created using a High Tech Conversion Model that transforms 100% traceable postconsumer plastic bottles into an unrivaled high tech quality polymer while generating considerable savings in water -94%, energy consumption -60% and carbon emissions -32% as per Life Cycle Assessment (LCA) conducted by ICEA.
The Newlife™ yarns platform comes in a wide range of counts with multiple functional performances offering incredibly different choices in terms of applications in textile productions: fashion, casual wear, lingerie, outdoor, luggage, workwear, sportswear, labels, ribbons, automotive, home textiles and outdoor furnishing. The Newlife™ yarn range allows the creation of fabrics and garments that comply to all sustainability requirements in terms of design, innovation and responsibility.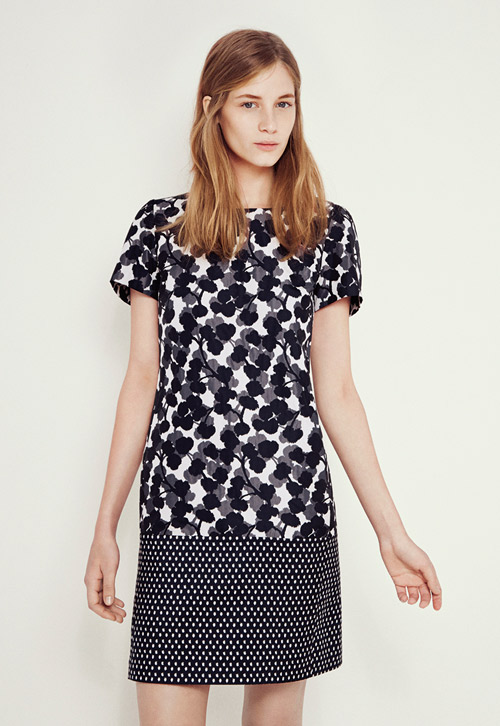 One of the brands choosing Newlife for their collections is Max Mara:
Born from the creative forge of C.LA.S.S. which has become a reference point for all brands that source for innovative and sustainable textiles, is the project developed with Max Mara Group for Weekend Max Mara brand. The idea was blending together the technological know-how of Newlife ™ (partner of C.LA.S.S.) and the contemporary aesthetics of Max Mara Group, always in search of innovative and best performing raw materials.
The Weekend Max Mara brand introduced in the spring-summer collection 2014 a selection of garments made of NewLife™ yarn: a trench, a skirt, a jacket and a blouse. All these items combined fashion contents, high quality standard with a responsible choice as regards the environment and society.
The debut of garments made of Newlife™ yarn in the Weekend Max Mara Spring/Summer 2014 collection was a great success. This debut has not just been a "curiosity capsule collection", but a base to develop a responsible quality offer to  consumer, including a new value of quality at 360. The project is going on and a selection of garments with Newlife™ have been included also in the Weekend Max Mara Autumn/Winter 2014-2015 collection, which is now in the stores.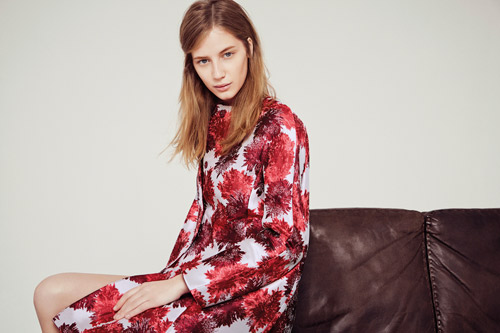 Calik Denim
Calik Denim, one of the leading manufactures in the world of the denim, has chosen Newlife for it's Autumn/Winter 2015-2016 denim collection. A selection of items with Newlife™ will be present in the collection in two difference blends: organic cotton and Newlife™ and cotton with Newlife™.

Çalık Denim is one of the leading manufacturers in the world with operations changing the course of the denim sector. Achieving sustainable development, the Company is one of the top denim exporters in Turkey ranking in the top 10 premium denim manufacturers. Managing one of the seven R&D Centers in the Turkish textile sector, Çalık Denim focused on eco-production and brought many innovations to the fabrics sector in 2013. These innovations include the "Natural production systems" such as the "Natural dyeing technique" using recyclable and organic production techniques with pomegranate peel.


Hits: 9868 | Leave a comment