Tag: Holly Fulton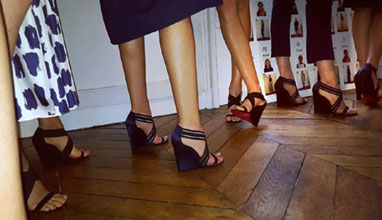 Accessories
For SS16 from New York to Paris, Christian Louboutin shoes have traversed cultures and continents through the imaginations of our collaborating designers. From a Mediterranean paradise at Naeem Khan to a surrealist psychedelic party at Holly Fulton, it's been a wild ride back to Paris. But the voyage didn't end with our homecoming, instead, on arrival, Olympia Le Tan ushered us into "Hotel Olympia" - a collection that served as homage to the recently demolished Hotel Okura in Tokyo.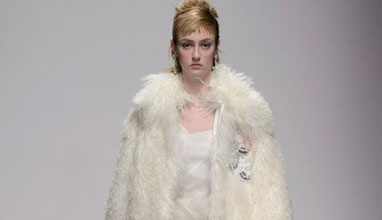 Collections
Inspirations for Autumn/Winter 2015 range from the louche eccentricity of Baba Beaton to the off kilter goings on in the cult eighties TV melodrama Tales of the Unexpected. A trio of party girls are immortalised by Fulton's hand in a series of repeat-geometric nouveau style prints and on crystal set, hand-engraved plastic earrings, bracelets, brooches and hair slides.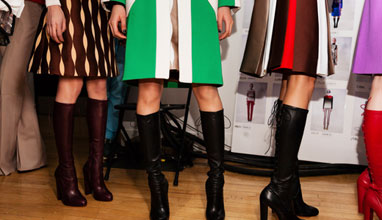 Accessories
Continuing his tradition of working with both new and established designers around the globe, Christian Louboutin returned to London Fashion Week, pairing his styles with the Autumn/Winter 2015 collections of Holly Fulton, Jonathan Saunders, and Michael van der Ham.