Tag: Modis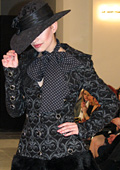 Collections
On Friday, Rousse fashion house Modis presented its collection for Autumn/Winter 2011/2012 with designer Valery Gidionov.

Traditionally, on the catwalk marched the models of Elit-D Diana Poptoneva, who presented 109 new outfits of the brand. Wool coats with playful combinations of green, pink, yellow and white predict colorful winter. Elegant suits, dresses and shirts sparkled in red and dusky rose, creating a great mood.
Collections
On September 17 in Europe Hall of the city theatre in Rousse, fashion house Modis presented its collection for Fall/Winter 2010/2011 with designers Valery Gidenov and Drina Pashova. The fashion show was stylish and professional, without a host pouring unnecessary superlatives, and the guests convinced themselves of the quality and originality of the clothes.

Over a hundred pieces of clothing were presented at the fashion show. The clothes were only in black, white, gray and "ashes of roses" colors and the variety of patterns and fabrics impressed the audience, that showed its approval with applause.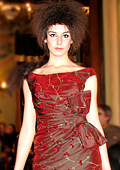 Collections
On February 5th in Ruse, Bulgaria, the company Modis organized an excellent fashion show and presented more than 90 different outfits - from sport-elegant to formal and boutique dresses, elegant blouses and suits, suitable for different age groups and preferences.

A lot of frills and flounces, decorations, belts, effective colour combinations are some of the characteristics of the models of the brand for Spring-Summer 2010.