Tag: trends 2012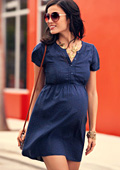 Trends
Stylists believe that women of any age and in any situation can follow fashion trends and pregnant women are not an exception.

This years top trend for future moms are long beach dresses in bright colours and wide enough to ensure freshness and convenience. This model is a simple way to look chic even in late pregnancy. Celebrity moms are followers of this trend and it is about time all women to follow their example.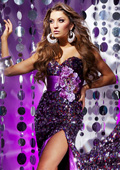 Fashion trends
Bold colors will be a popular fashion trend for prom dresses 2012. Though the colors are similar to prom 2011, the style of the dresses is different. Forget about fairytale princess dresses. Long, sleek dresses will be the hottest fashion trend for 2012. Some of the dresses feature halters and deep V-necks. Strapless dresses with sweetheart necklines are also a popular look.

Dresses for prom 2012, even the long ones, reveal some skin. Some dresses feature a slit that goes up to mid-thigh, while other dresses have cut-outs on the sides or back.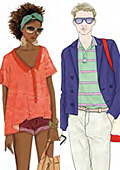 Fashion advices
This is a call for pure relaxation, cheerfulness and vacationing : a joyous escape from everyday life. Take up the colors of summer and the codes of seductiveness and give them a joyful spin, without fear of being over the top. We play Summer clichés « to the hilt » between jet-set opulence sultry seduction and impetuous glamour of the Happy Hour. Or opt for a California cool, coloring the preppy look with show-off humor, and playing with beachwear and American casual wear to concoct a smart relaxed look. Summer once again has a mythical attraction!