A Hint of Grace by Kaviar Gauche during Mercedez-Benz Fashion Week Berlin
Johanna Kühl and Alexandra Fischer-Roehler of Kaviar Gauche are placing the focus of their coming collection on gracefully romantic couture with elements from an eveningwear and bridal context. In order to express the concept of a sensual image of woman as a divine creature, the designers were inspired by the female form in Greek mythology. "Les Oreades", the painting in the Musée D'Orsay by French painter William-Adolphe Bouguereau, exerted a strong fascination on the designers as a source of inspiration for the legends of immortal feminine deities.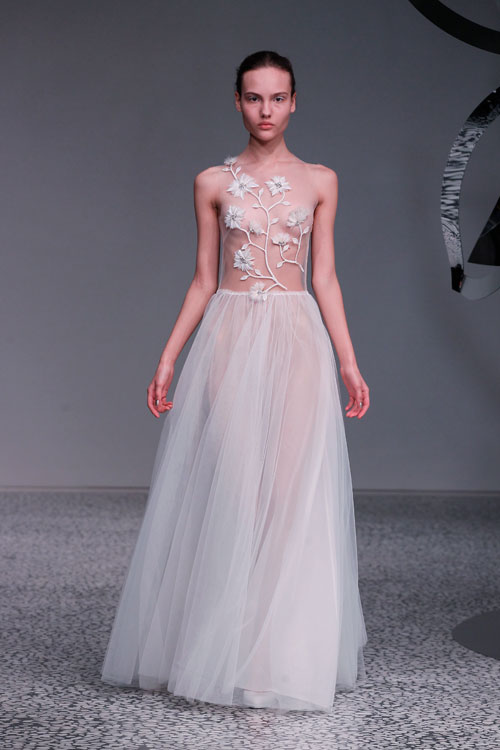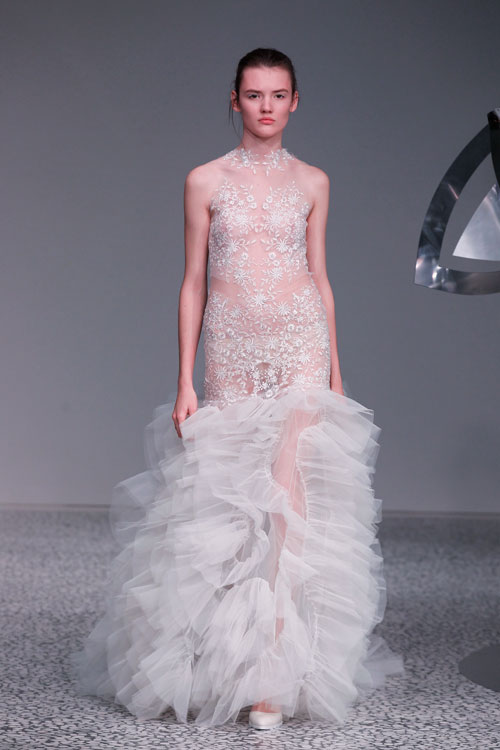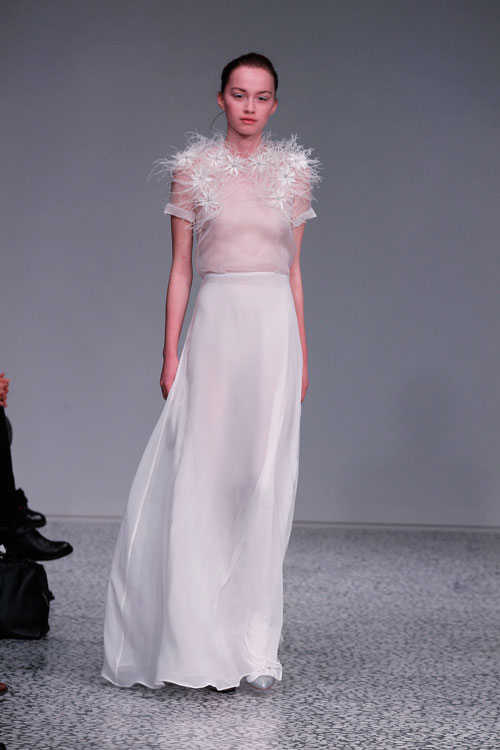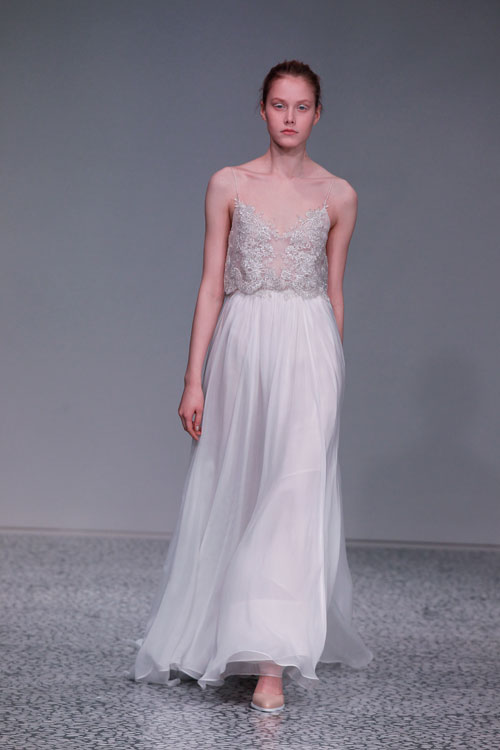 The couture dress is sculpturally adapted to the female silhouette – an image of the feminine and graceful form that is created by the sculpting of the individual components. Figurehugging details combine with flowing and delicate, yet voluminous extravagant skirt lengths, and playful flounces add a feminine touch.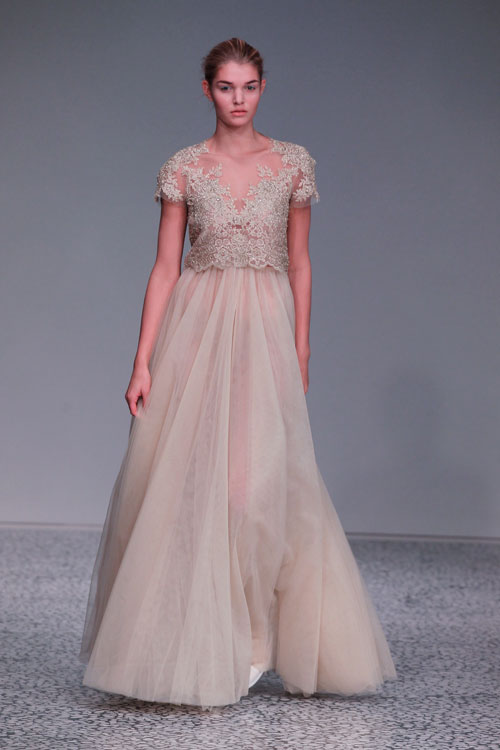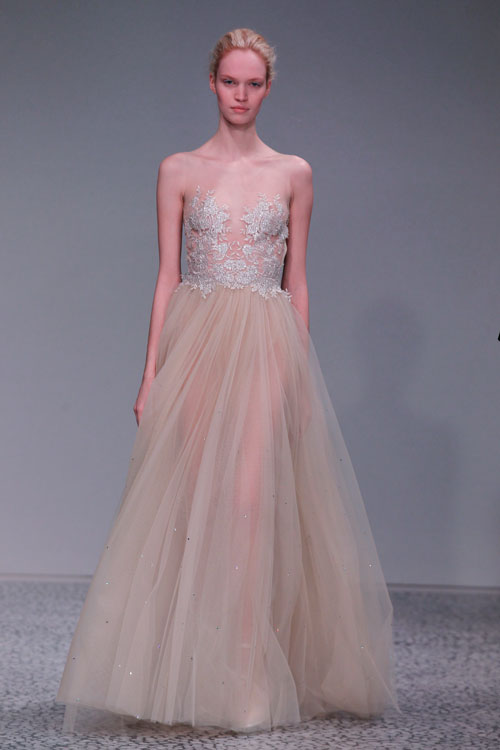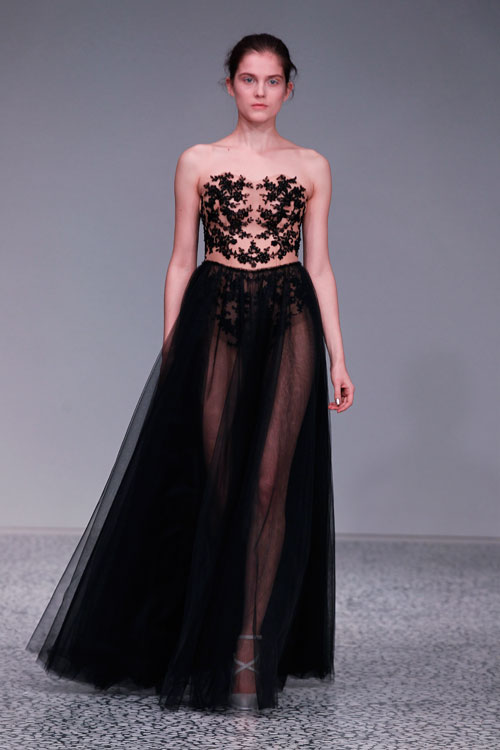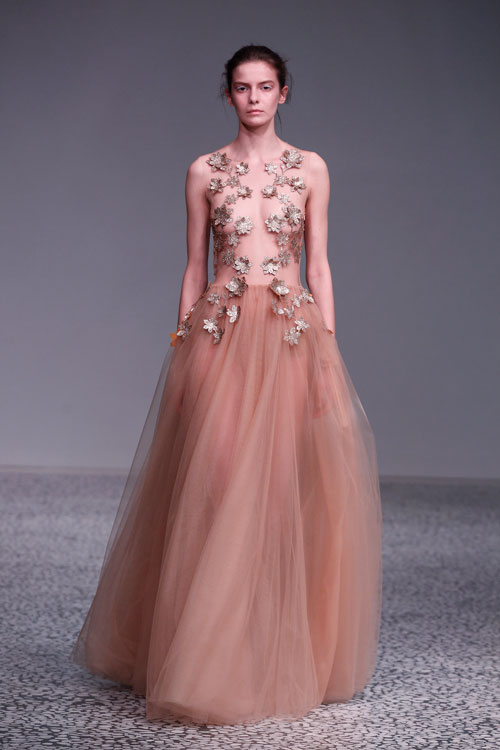 As usual, the designer duo are dedicating themselves to their absolute favourite material from the word go – lace. The high-quality material from France and Italy is deconstructed in its presentation and partially readjusted by hand so that individual lace appliqués are created during the process and the glittering gem embellishments are highlighted. The use of feathers also underlines the idea of translucent and graceful lightness. Additional filigree materials like chiffon, organza and silk tulle are integrated by Kaviar Gauche, leading to the crescendo of their creation: the highlight model of the collection: the RHEINGOLD dress.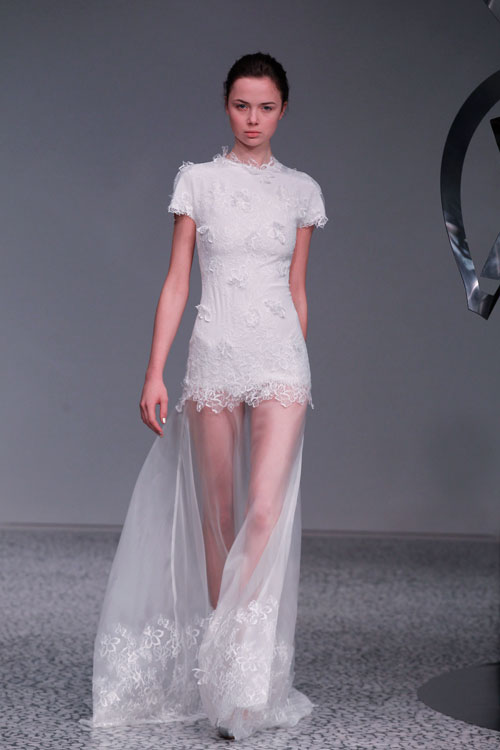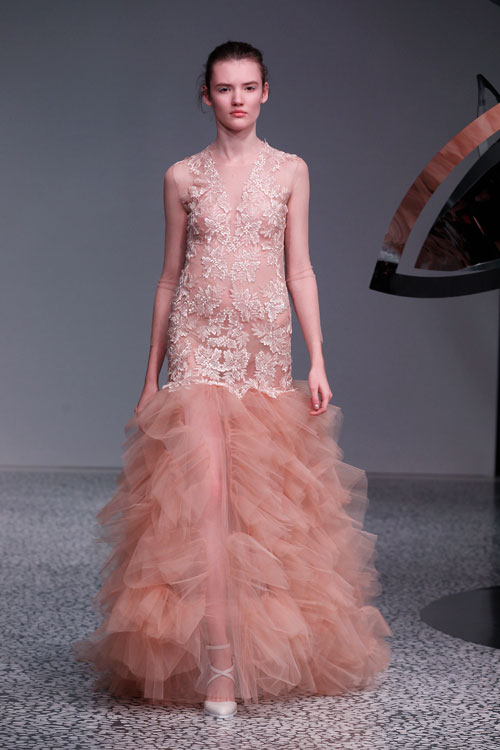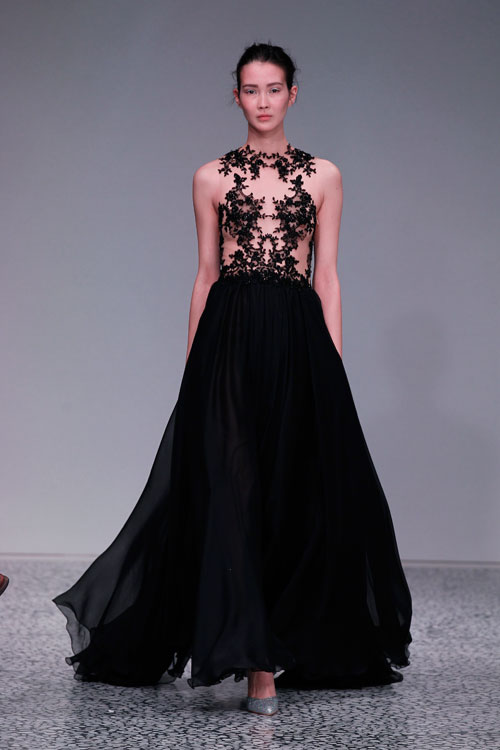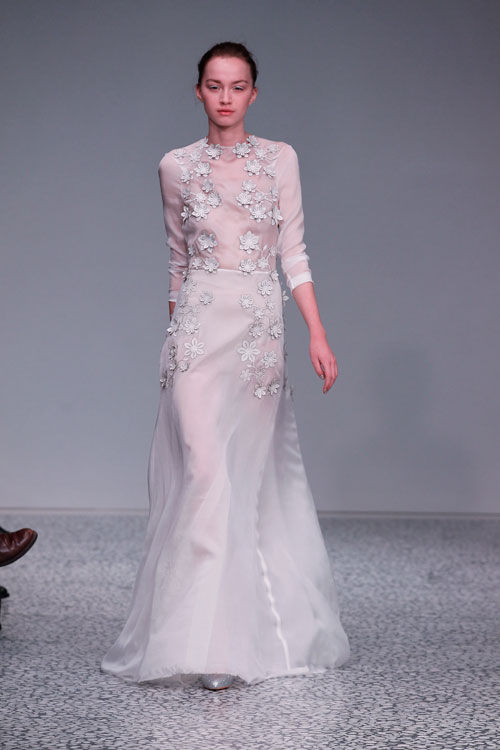 In this collection, the inspirations of flora and fauna once again have their very own leading role to play: blossoms and flower detailing are increasingly important in the overall design. The special highlights here are the floral elements made of vinyl that are applied generously during the creation process. The apparent moment belongs, above all, to the elaborate floral lace appliqués that were created and individually arranged for a look of ultimate splendour.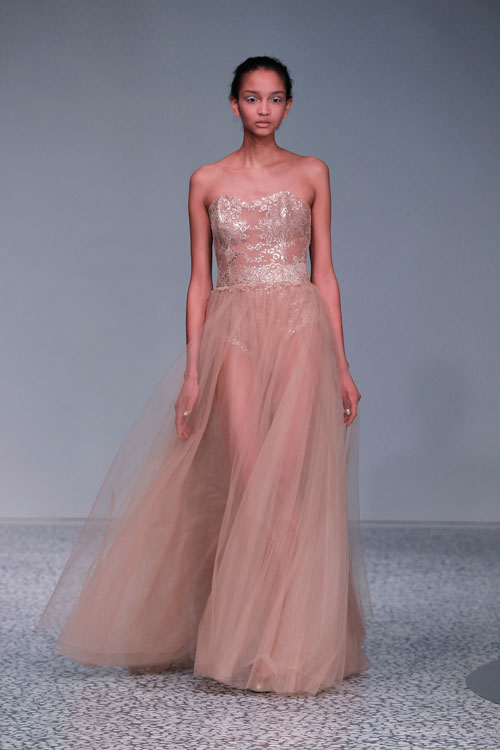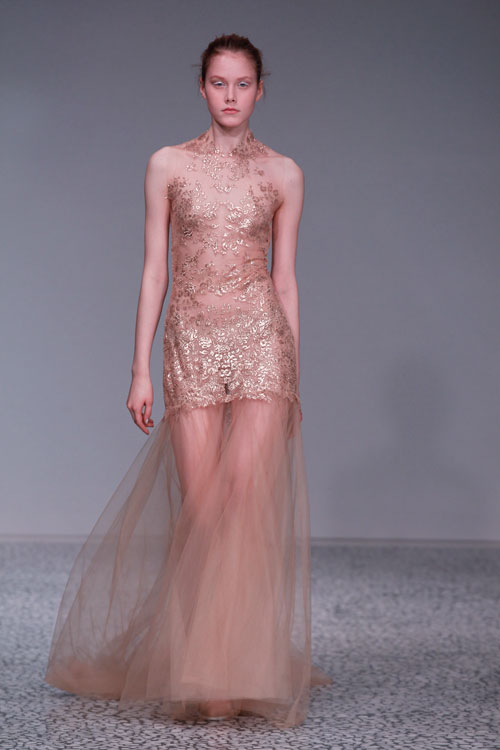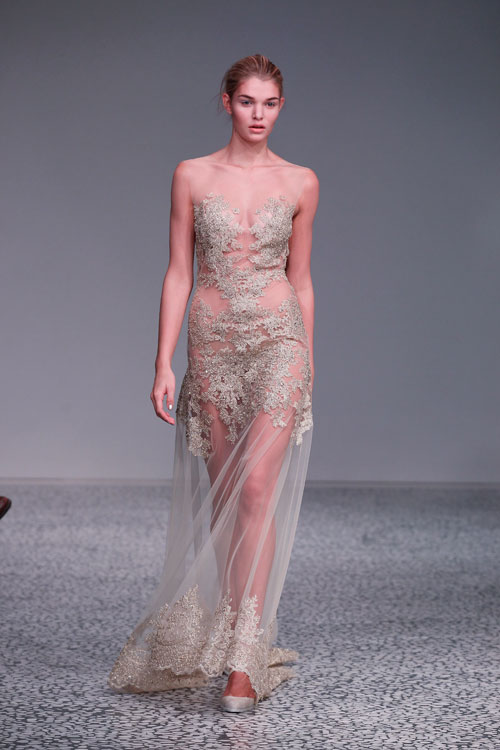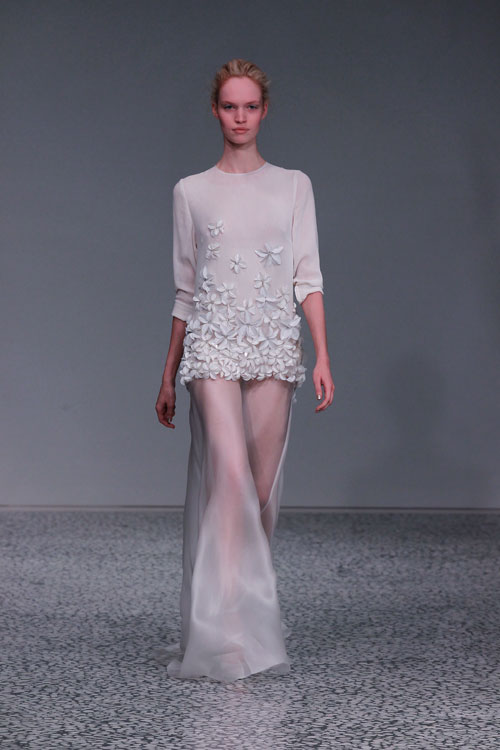 The colour spectrum of the collection oscillates between a homogeneity of tender powder hues like vanilla and ivory, down to pure white, but with accents of nude and rosé colours as defining elements. Whilst sparkling copper, silver and 'Rheingold' add innovative sparkling touches to the Kaviar Gauche colour palette, all these colour elements symbolically reflect the sensual female body. Only an element of subdued black breaks through the homogeneity of the chosen colours.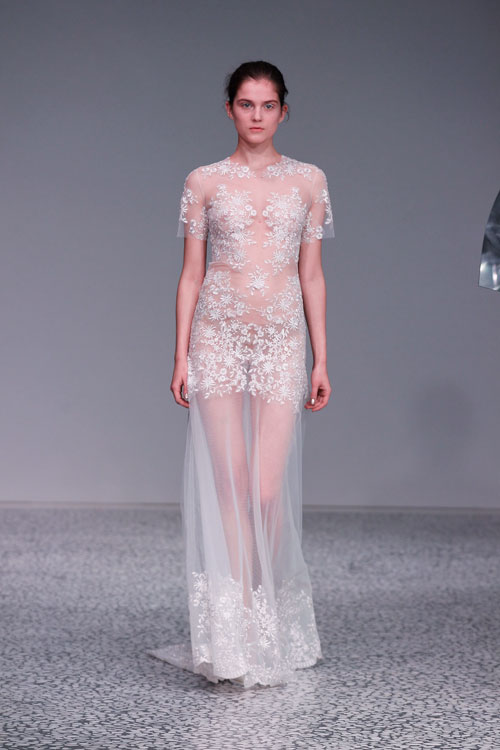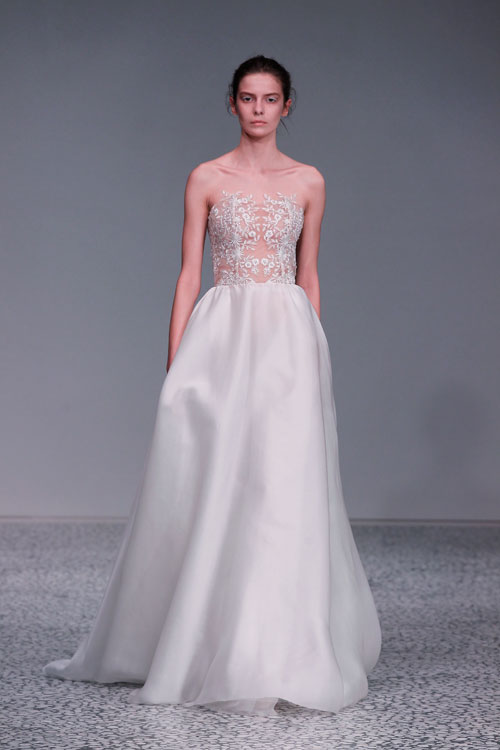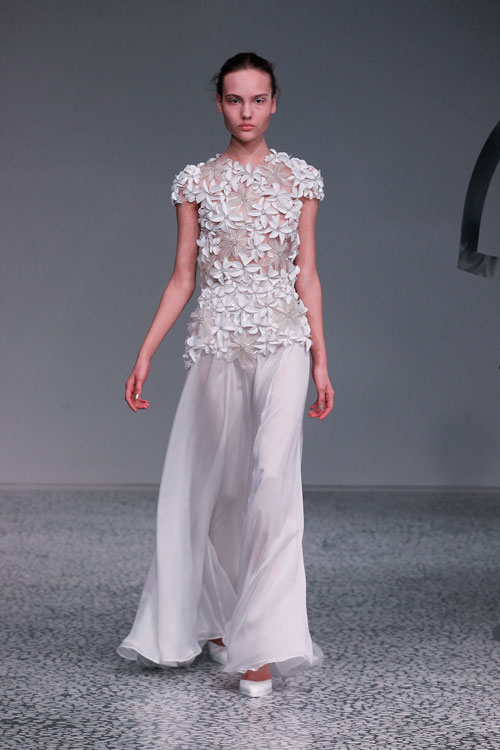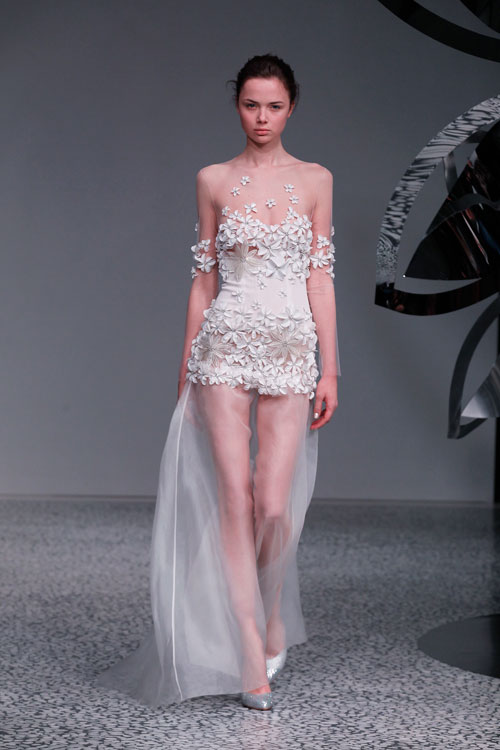 A play of enamoured seduction translated lyrically with artistic tailoring expertise is testament to the talent of the two Kaviar Gauche designers. After more than a decade of growth and evolution, for this coming season an exposé of the dress as a genre in its own right has once again been successfully rendered from the beginnings to the here and now. Kaviar Gauche would like to thank Catrice for the successful collaboration as official partner of the Fall/Winter 2015/16 fashion show. Sincere thanks also go to Selve and Eschenbach Optik for their continued product support.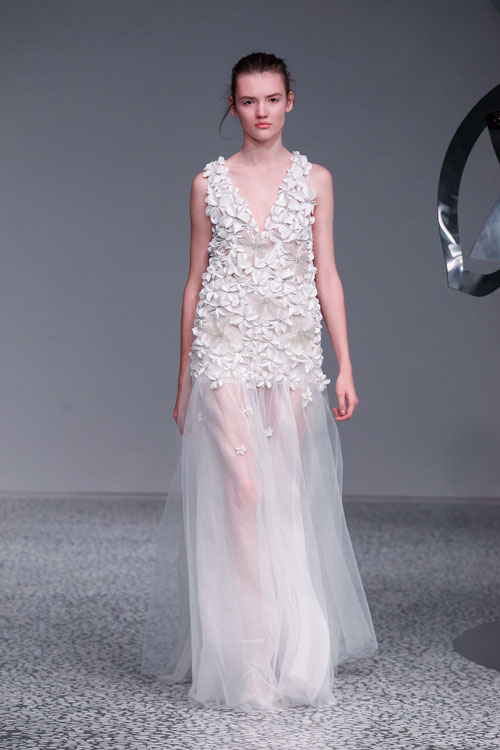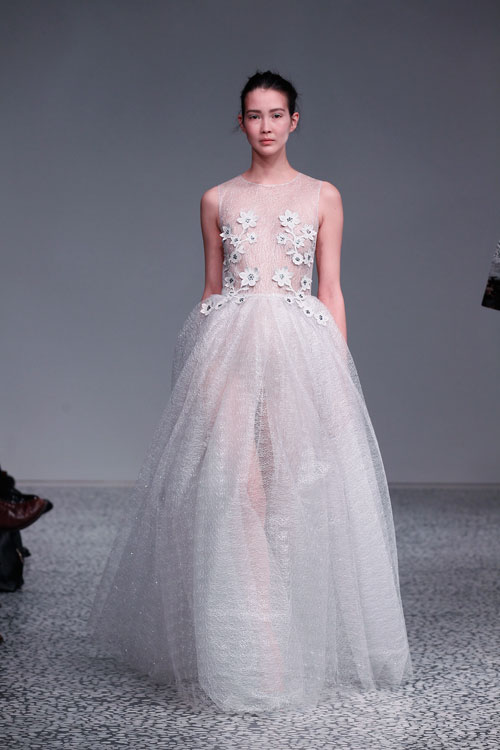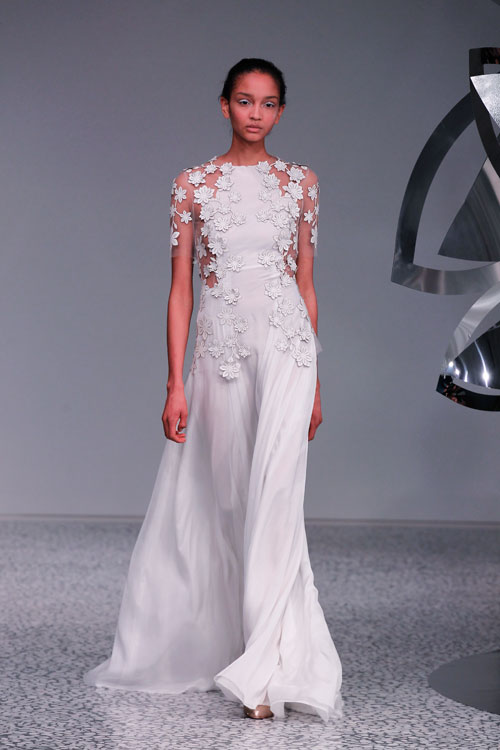 Photos and information: image.net


Hits: 6956 | Leave a comment