Tag: white dress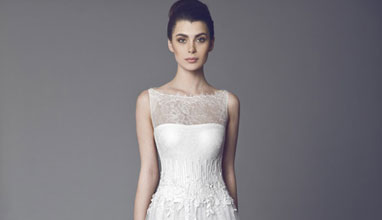 Collections
Stance, allure, fluidity… There is a Royal aura that emerges from the Tony Ward 2015 Bridal Collection. The Bride, stealing breaths away, stops time as she carries herself graciously down the aisle, starting point of her new life, with majesty and stature.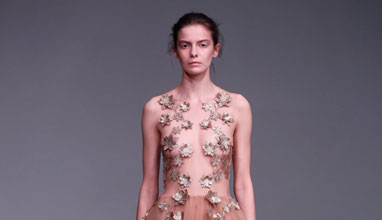 Collections
Johanna Kühl and Alexandra Fischer-Roehler of Kaviar Gauche are placing the focus of their coming collection on gracefully romantic couture with elements from an eveningwear and bridal context. In order to express the concept of a sensual image of woman as a divine creature, the designers were inspired by the female form in Greek mythology. "Les Oreades", the painting in the Musée D'Orsay by French painter William-Adolphe Bouguereau, exerted a strong fascination on the designers as a source of inspiration for the legends of immortal feminine deities.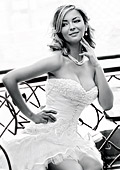 Fashion trends
Summer, scent of sea and romance, sunny days and warm evenings. Beautiful time for planning the wedding ceremony. Your child's dream is about to come true - to be dressed in a beautiful wedding dress. You probably already know how do you want to look like a bride, but when you dip into the sea of wedding dresses, you will see that the choice is not easy. Stick to the fashion trends and you won't be wrong.

Romantic ruffles
Ruffles can be seen in many wedding dresses this summer. They sway romantic in step of your walk to the alter. Choose them if you want to look very feminine.