Y3 presented Autumn/Winter 2015 during Paris Men's Fashion Week
This season, Y-3 explores parts unknown with a brave, bold, kinetic collection inspired by aviation: its pioneering history and, tantalizingly, its future. Shown during Paris men's fashion week at Couvent des Cordeliers, January 25th, 2015, the collection captured the magic of flight and the possibility of broadening horizons, pairing this message with elegant, sleek, strong sportswear and colorful accessories. Men's and women's pieces debuted side by side in a sharply tailored aesthetic—think peaked shoulders, cinched waists, and masterful outerwear—that at the same time pushed the limits of future tech. Models stalked the runway to music by Jiro Amimoto, enjoyed by front-row guests including adidas tennis icons Ilie Nastase and Jo-Wilfried Tsonga, perhaps a glimpse of what's next on Y-3's radar.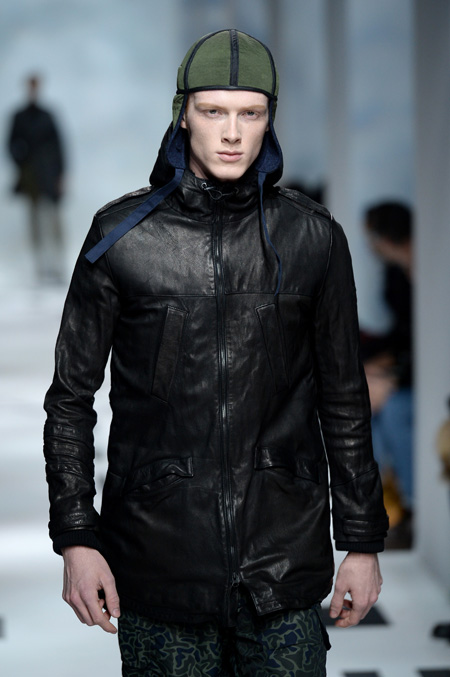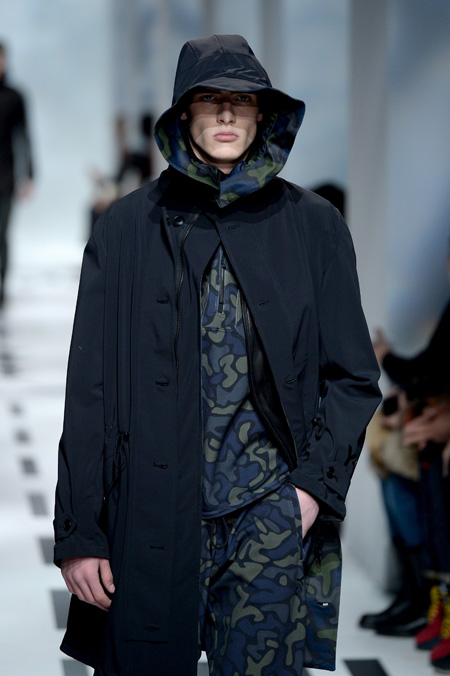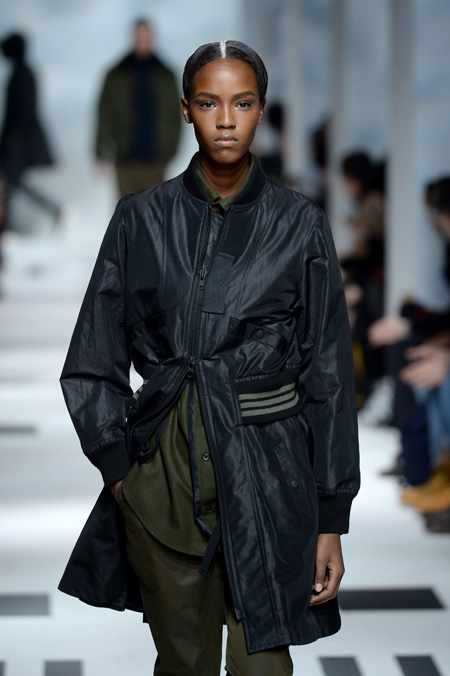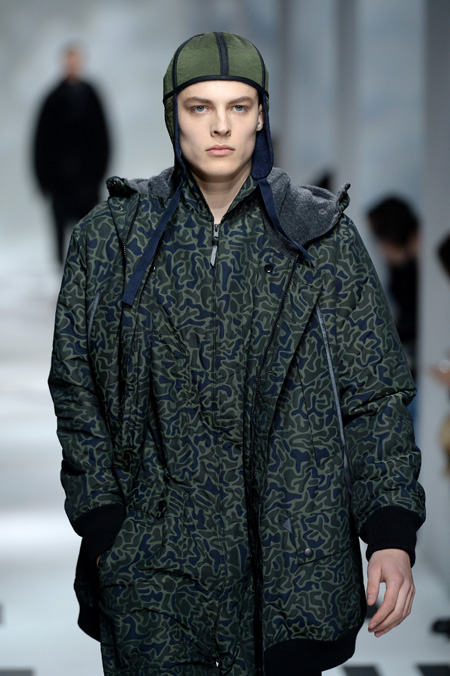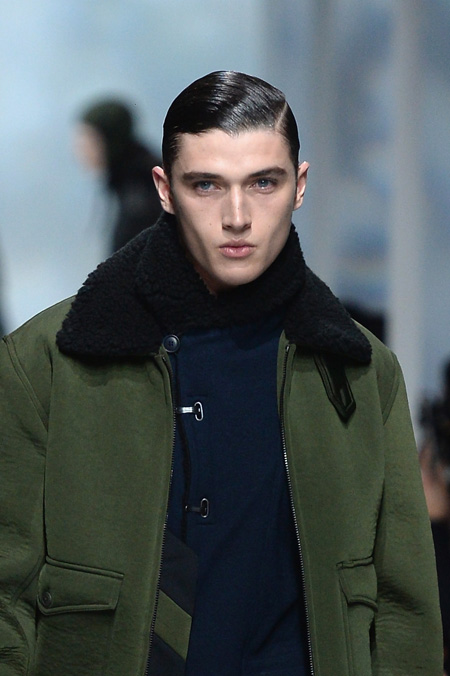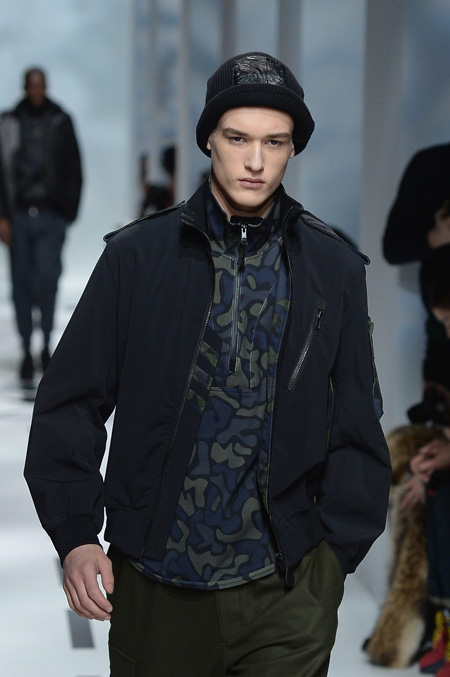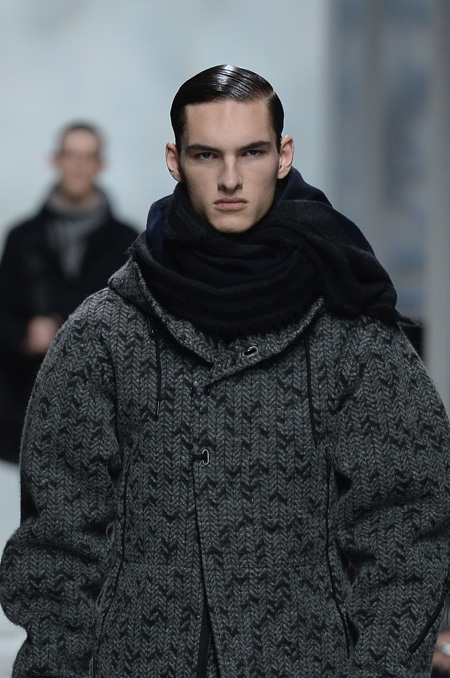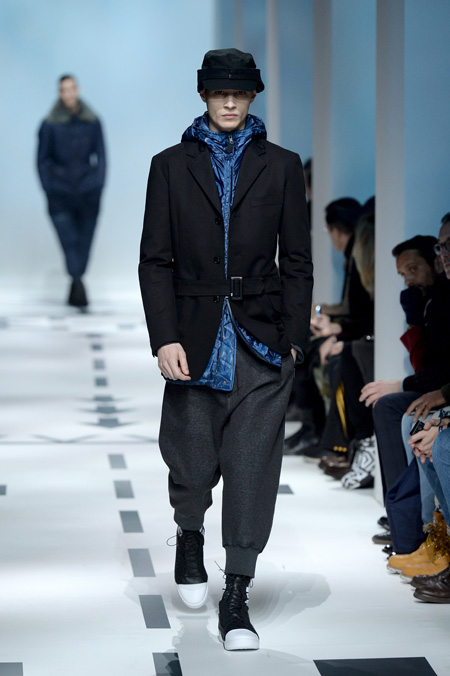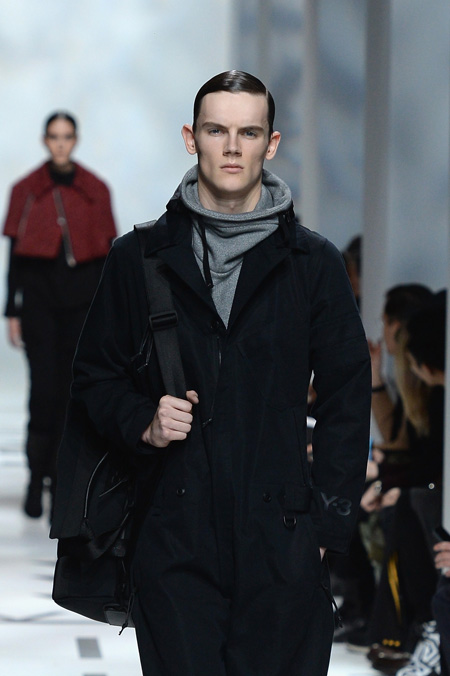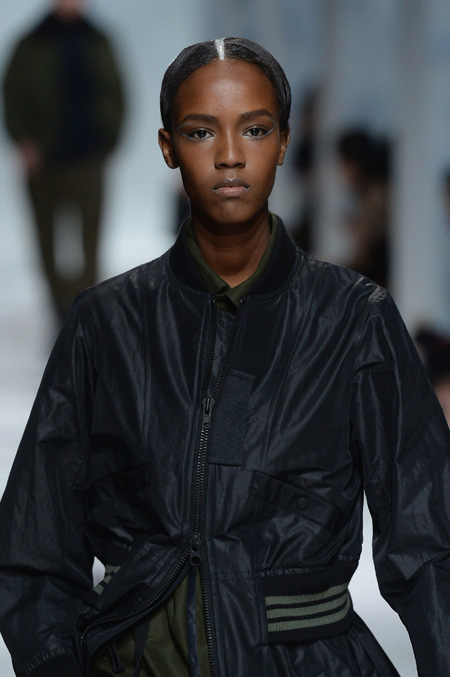 From the origins of humanities pursuit of flight to the exciting future of space travel, flight remains an endlessly fascinating subject matter that is eternally relevant. In this collection, Yohji Yamamoto melds these two worlds—the nostalgia for flight's past and the promise of its future—to create clothes that break boundaries. Inspired by pioneers of flight like Amelia Earhart and the Royal Air Force, Yamamoto conjures a classic silhouette realized in futuristic fabrics and with a trailblazing modern spirit. Regal, refined, and elegant, these clothes elevate sport-style to new heights.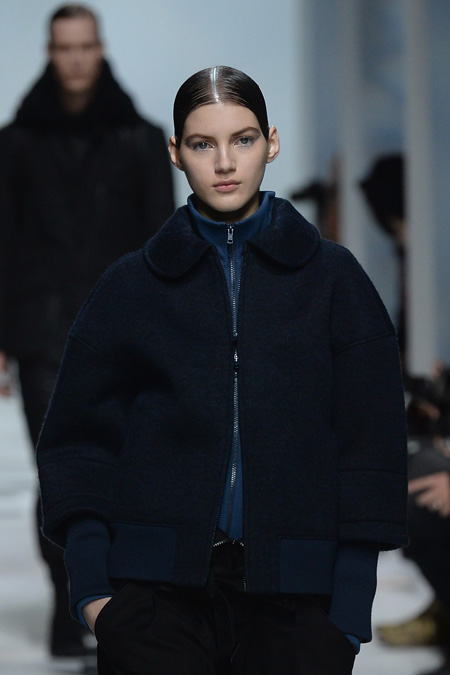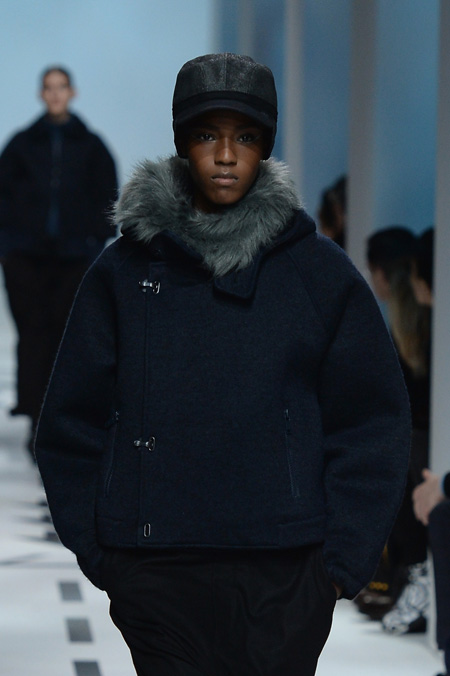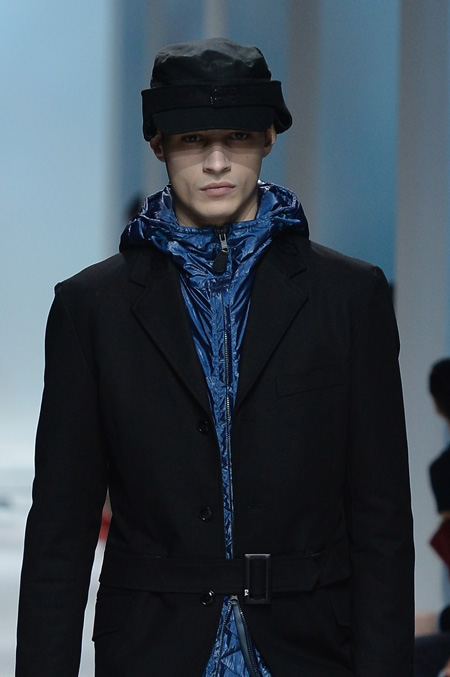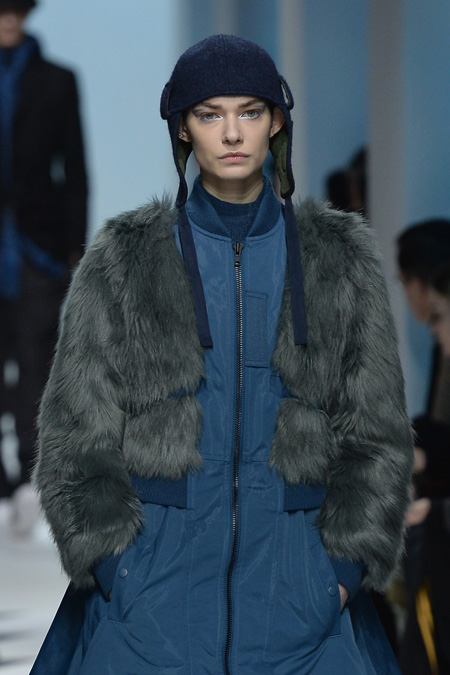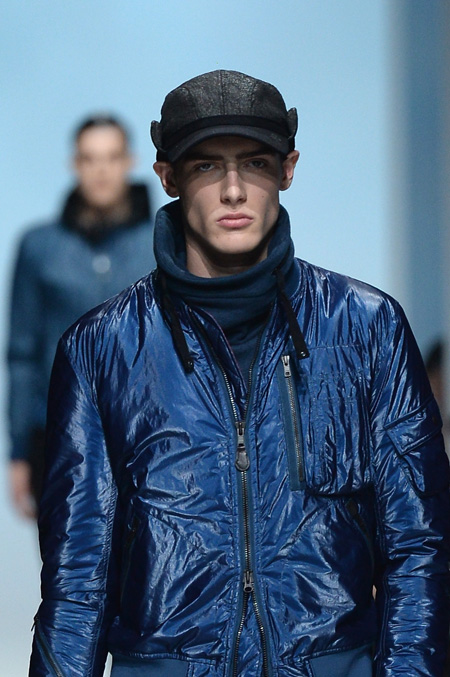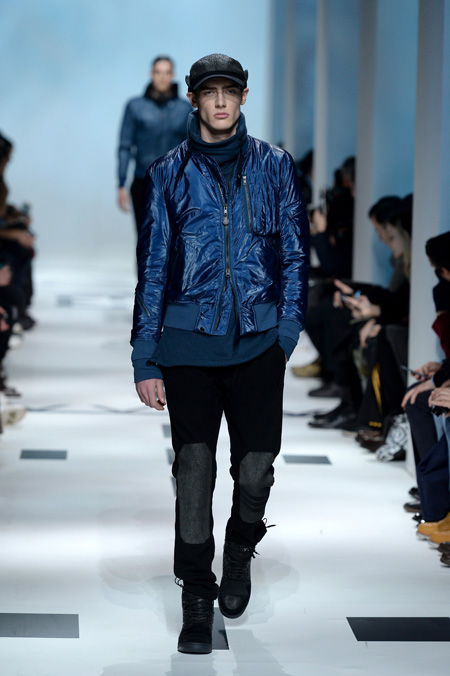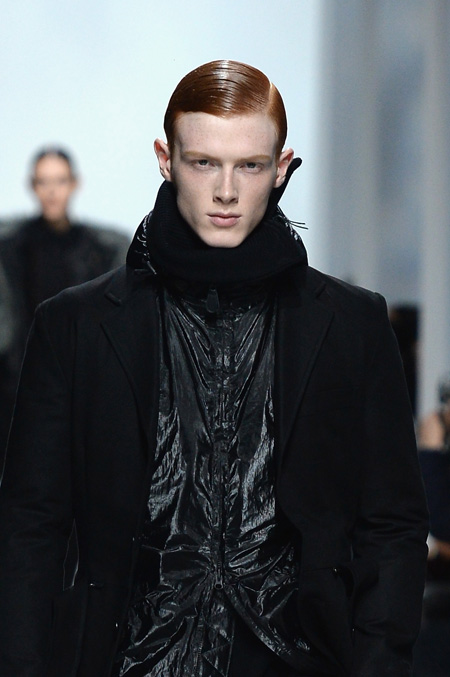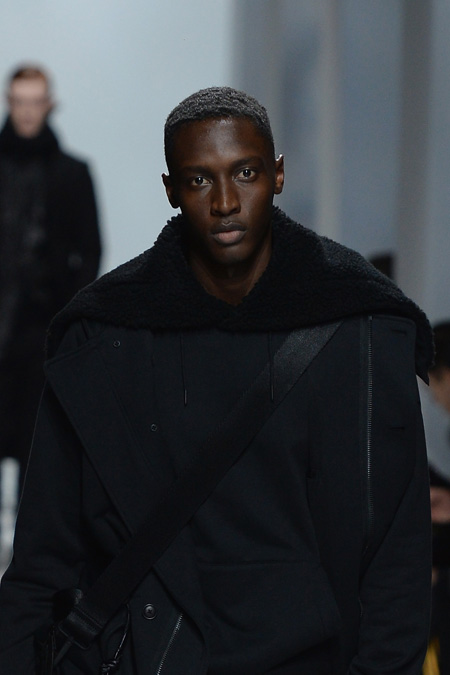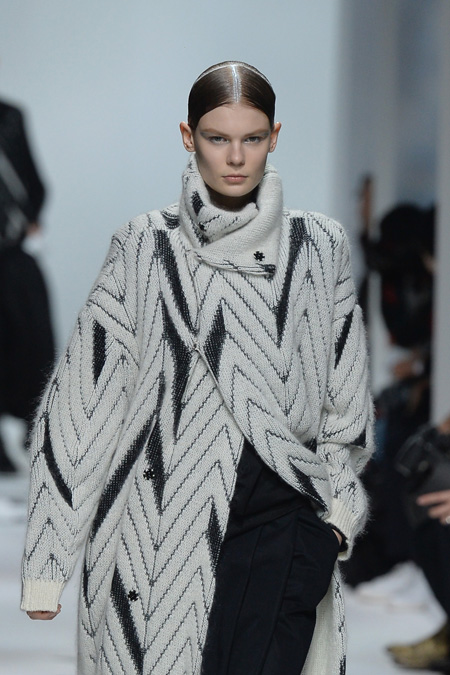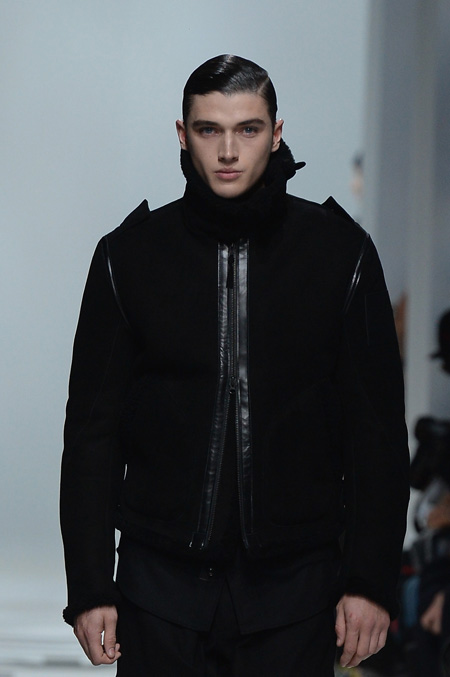 The season's silhouette is tailored and slim and arrives in a strict color palette driven by its Royal Air Force inspiration: steel blue, dark navy, cool gray. These sober hues are livened by inventive new interpretations of classic camouflage in bold graphic patterns like a black-and-white chevron. Y-3's ever present signature patterns are more richly applied than ever—not merely printed on top of fabrics but engineered into them. The result is 21st-century camo that is innovative and never obvious. Melding past and future, the collection employs a range of fabrics, from classics like wool flannel, cotton twill, and French terry to innovative materials like Tyvec and neoprene.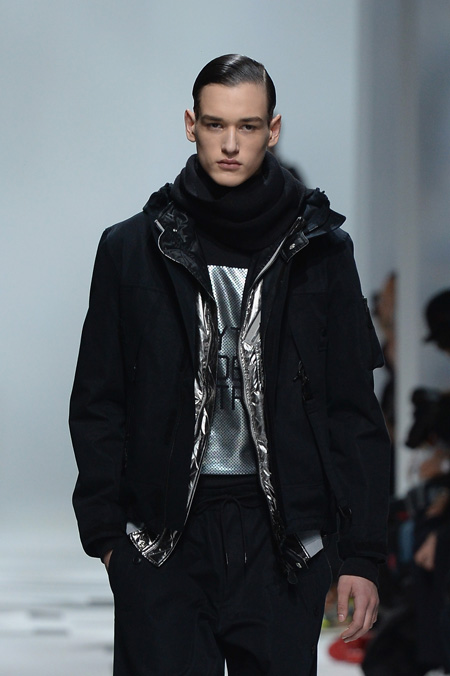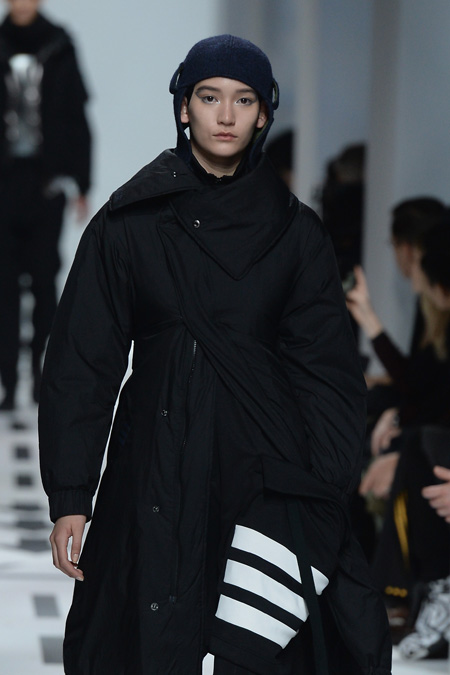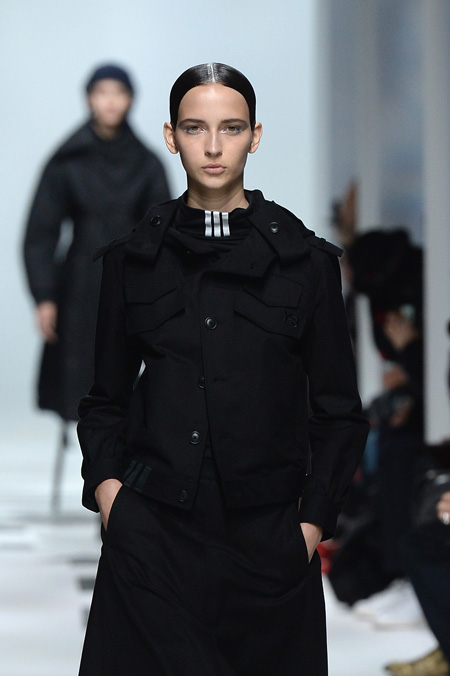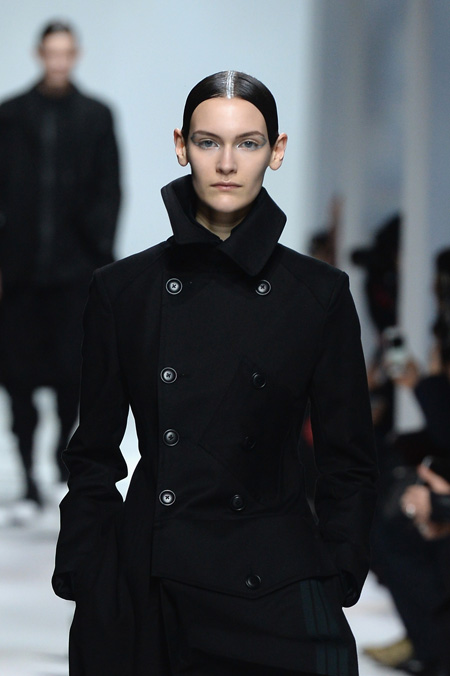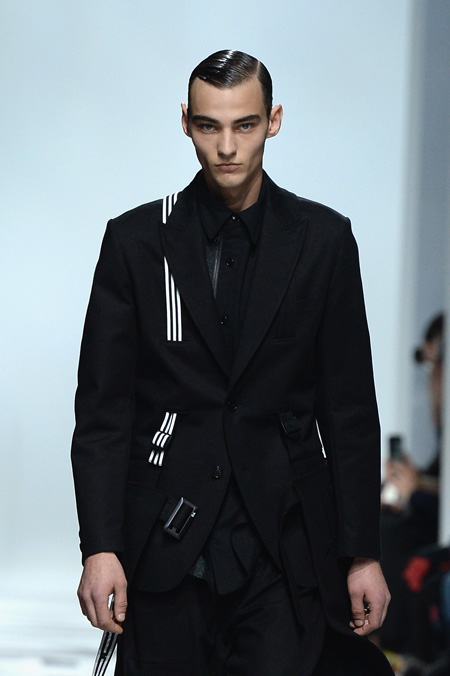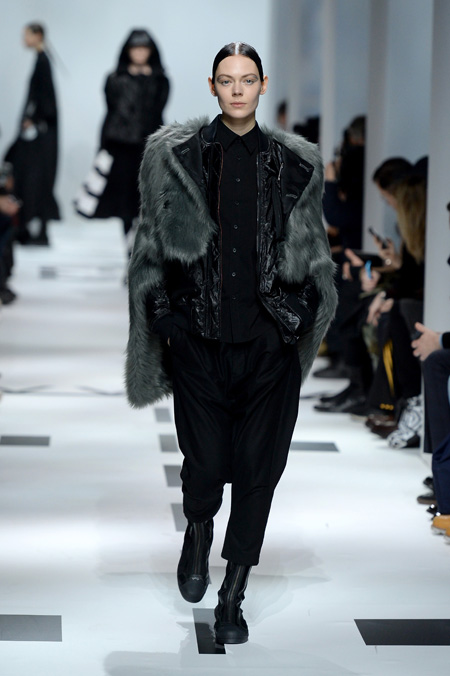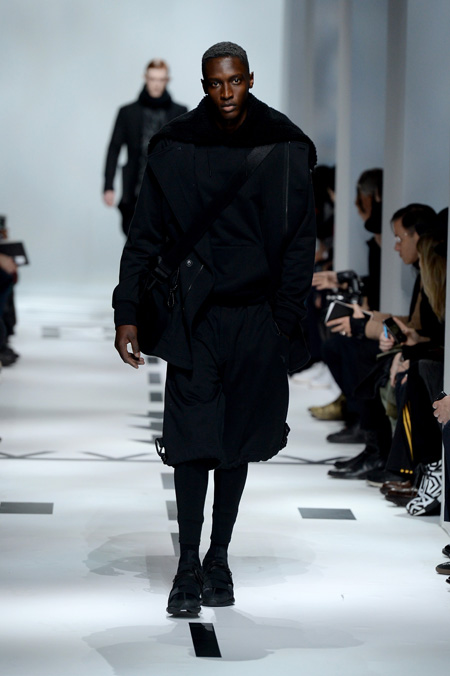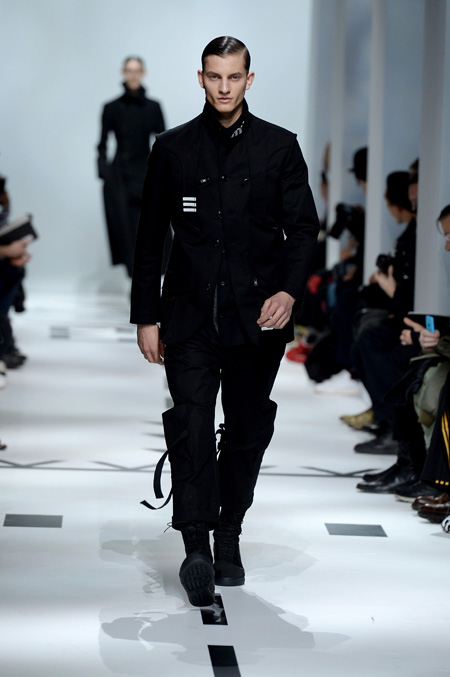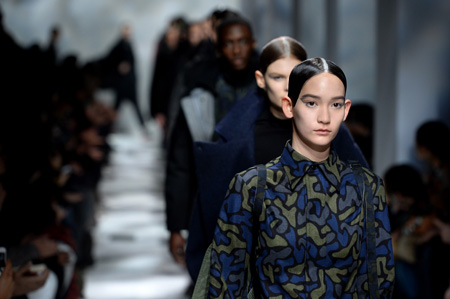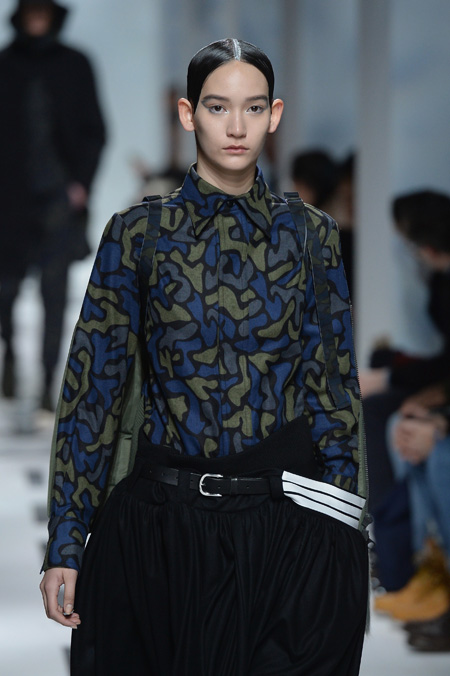 Yamamoto's vision for women begins with a brilliant range of essential outerwear executed in a variety of shapes, colors, patterns, fabrics, and techniques. Classic short jackets play intriguingly with oversize details, be they decorative epaulettes, roomy open pockets, or dramatic collars. Long coats indulge Yamamoto's iconic flair for volume—a sleek track jacket pleated on one side, a floor-length parka billowing in shape, or an exquisitely tailored modern redingote. Y-3 essentials round out the women's offering with neat A-line dresses, cropped voluminous capes, and punkish sweaters cleverly adorned in parachute straps and taping.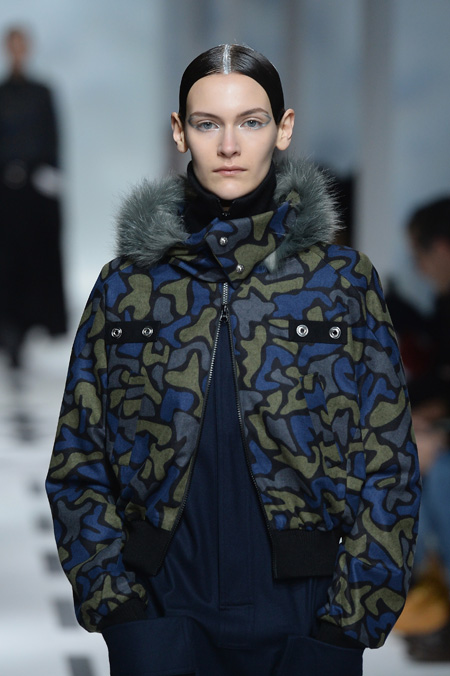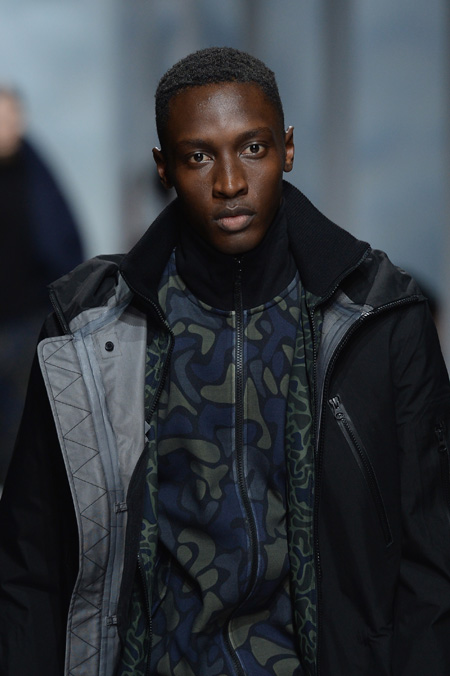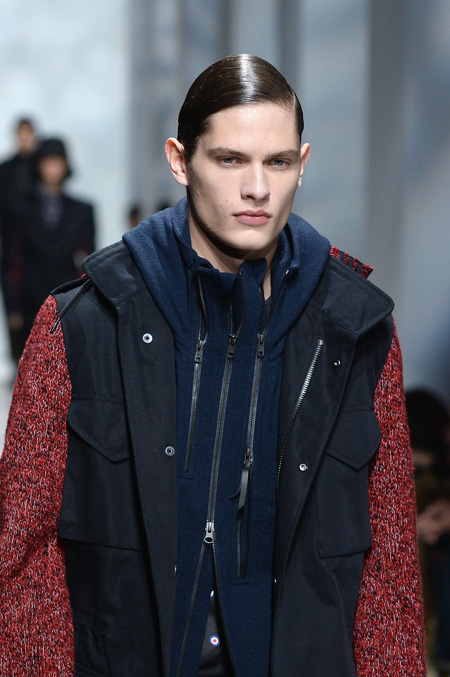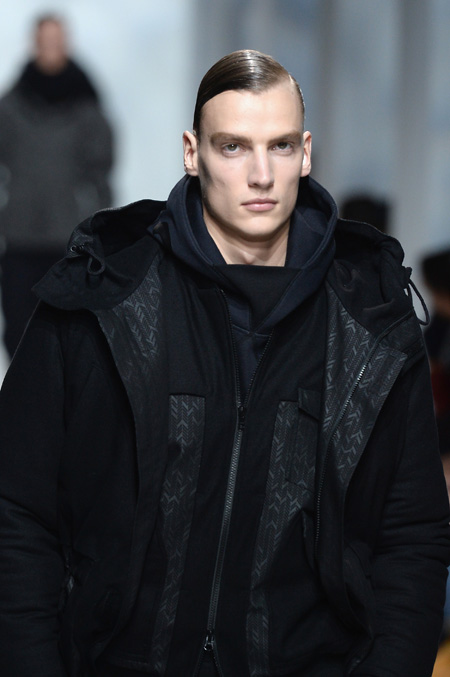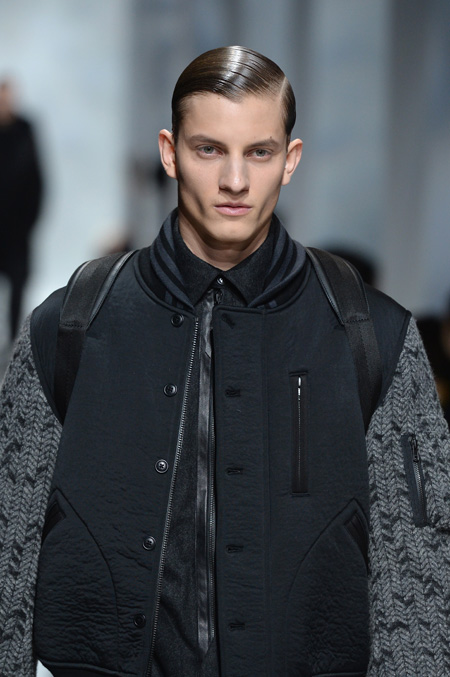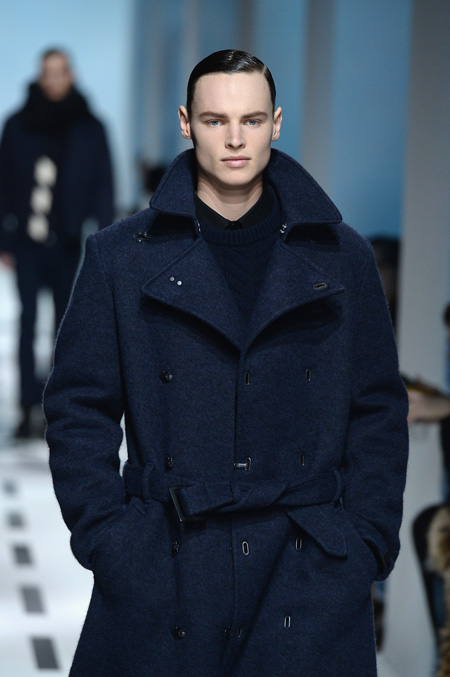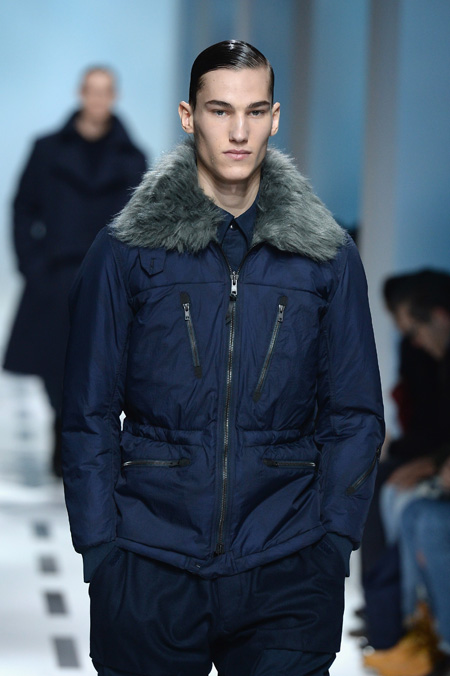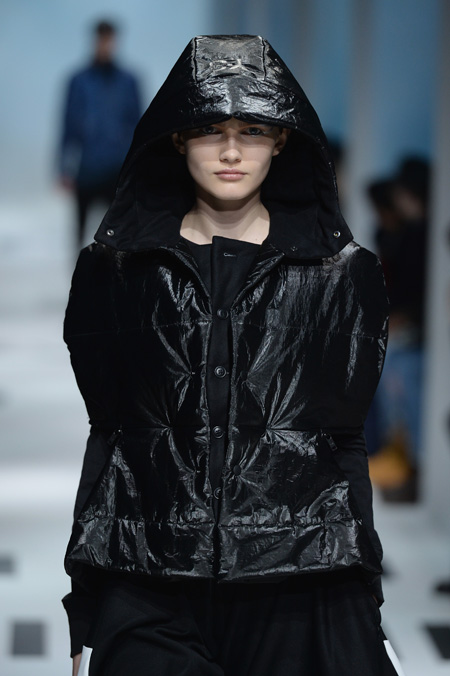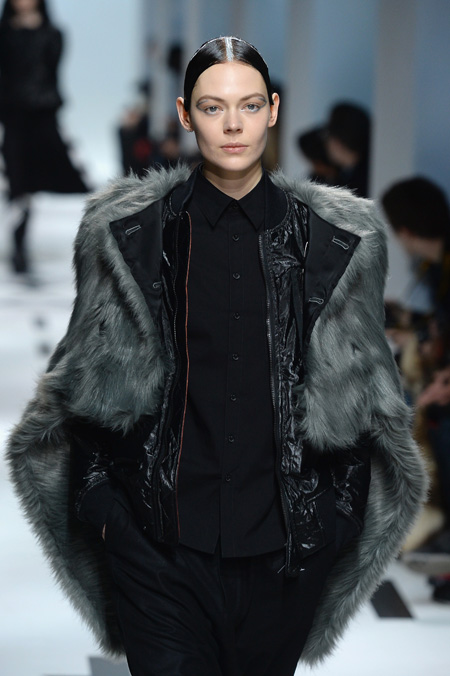 Y-3 men's follows a similar trajectory, envisioning innovative takes on classic sportswear. Tailored jackets are cropped, sharp and cool, from a blouson inlaid with contrasting fabrics to a military blazer featuring trimmed in dangling straps. The clash of tradition and future becomes evident in a perfectly tailored trench with nipped, belted waist (tradition) and tight, short, shiny leather A-1 flight jacket (future). The men's collection also makes brilliant use of eye-popping three-stripe motifs and humorous graphic slogans based on imagined air traffic control chatter.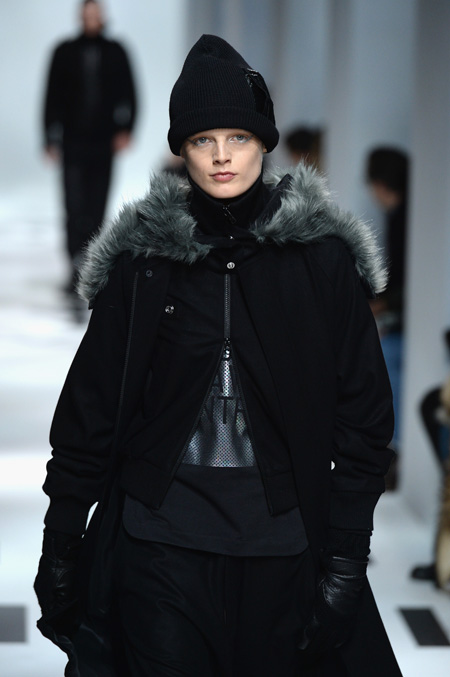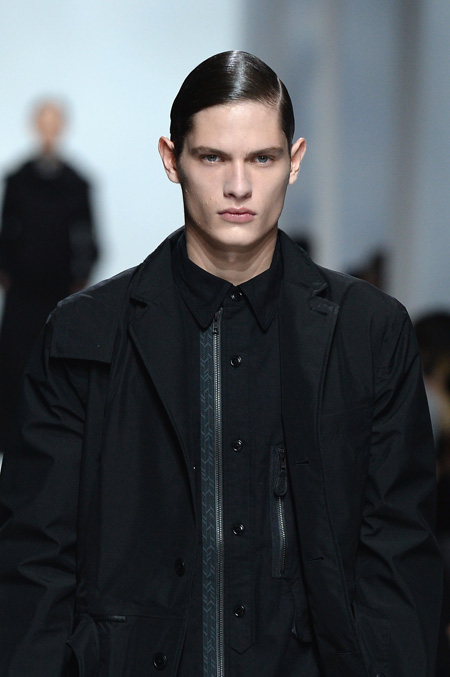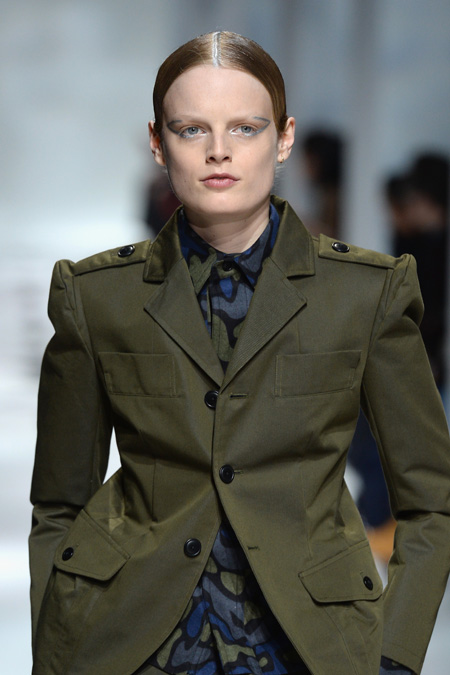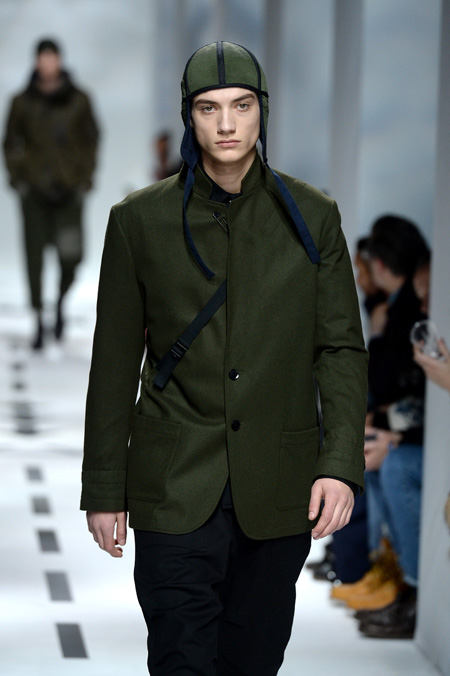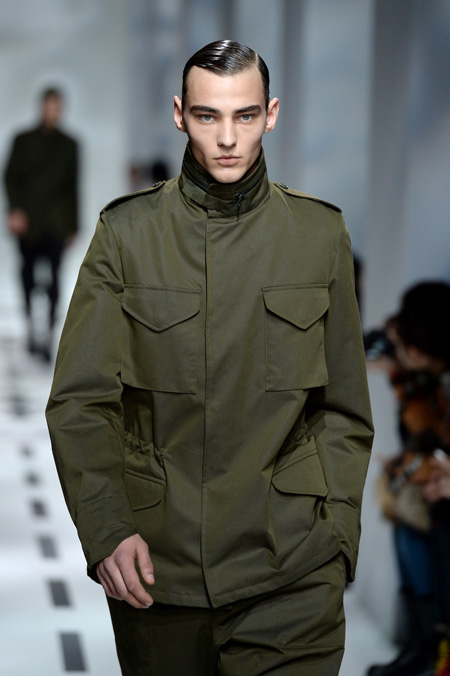 As always, Y-3 presents striking innovations in footwear. Boots reign supreme for men and women this season, realized in multiple fabrics and heights but almost always in solid black. For punches of bright color, the breakthrough Qasa shoe returns in new fabrics and color ways—the grounding force of a collection inspired by aviation.

Photos and information: image.net


Hits: 8766 | Leave a comment