Loris Azzaro Couture Spring-Summer 2015 collection at Paris Fashion Week
Fashion is closely linked to eroticism. Adornment has always served love.
Loris Azzaro

Last week in France, French designer Arnaud Maillard and Spanish designer Alvaro Castejón presented their Spring-Summer 2015 collection for Loris Azzaro Couture fashion house during the Paris Fashion Week (January 25-29, 2015).
Loris Azzaro (1933 - 2003) was a French-Italian fashion designer, who set up his cloth and perfume lines in 1962. He was well known for making glamorous party dresses for the elite of French society. Often his creations featured ornate beading and daring cut outs. He was also known to use brightly colored chains woven onto shirts to make intricate chainmail dresses and tops.
Arnaud Maillard and Alvaro Castejón are now Artistic directors of the house and presented their first collection in June 2013.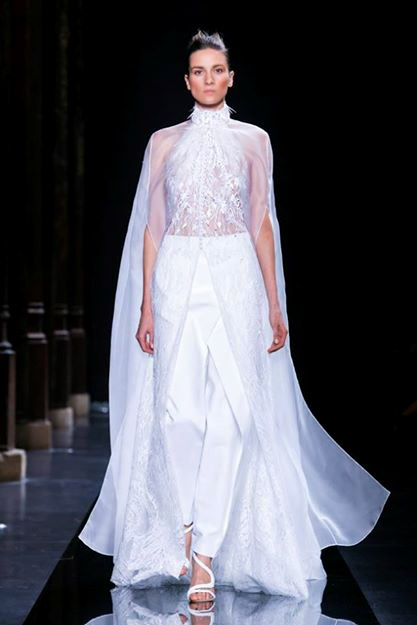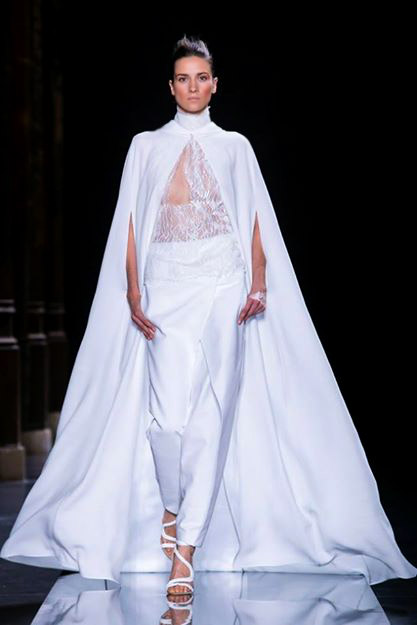 The Spring-Summer 2015 collection was inspired by the desert dunes.
'Sand-colored and beige tones dominate the daywear part of the collection. Sarouel pants made from silk jersey, Loris Azzaro's emblematic fabric, follow the movement of the body with great fluidity. Piqué cotton pants with wraparound sections, as an origami, bring their own movement. Long dresses made up of multiple rippling segments of chiffon, sometimes separated and then superimposed on organza.
Desert flowers make their appearance, like splashes of paint over a canvas.
The brightness is scattered over cocktail and evening dresses. Silicone over a lacy dress creates the illusion of fine pearls embroidery and spreads out to draw evocative shapes of wild plants. Majestic feathers support the connection between tradition and innovation.'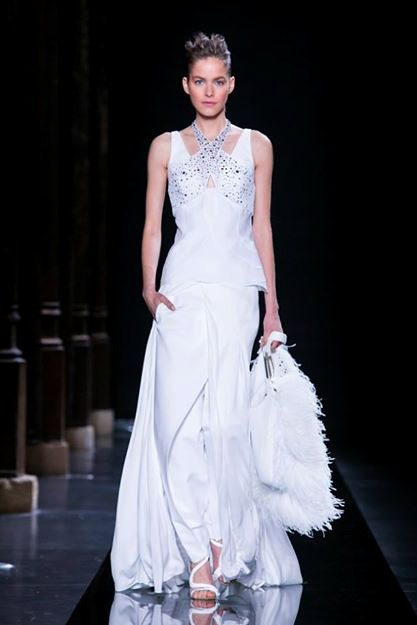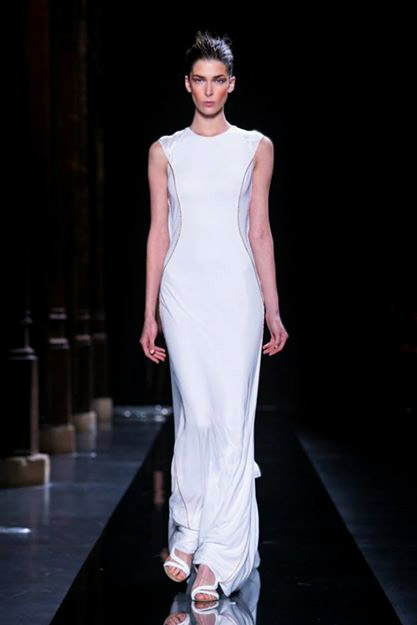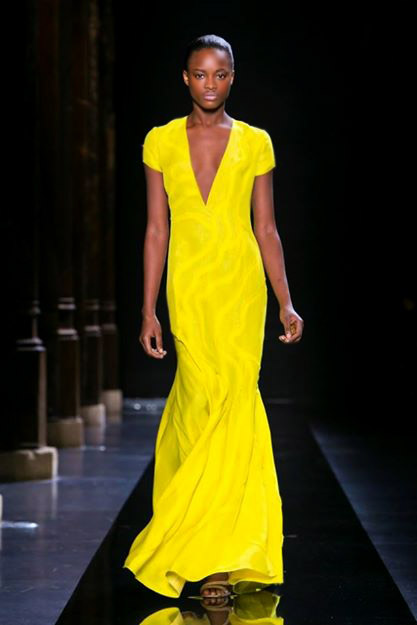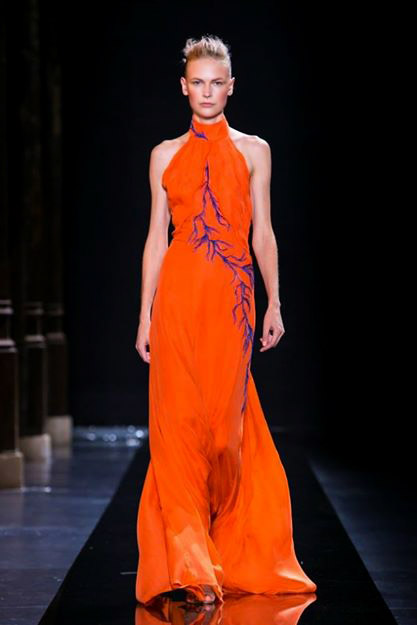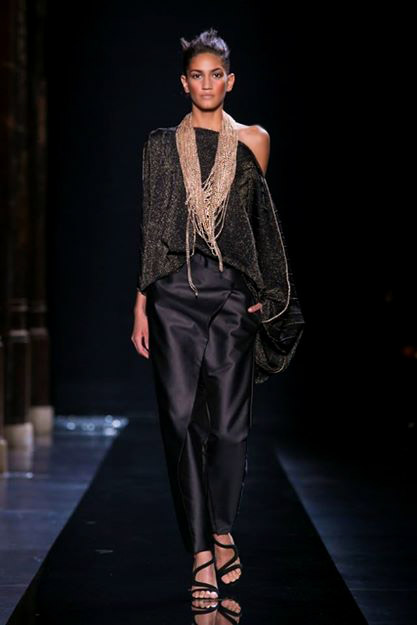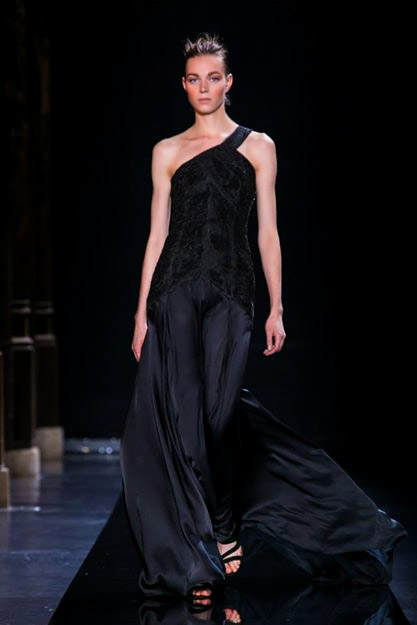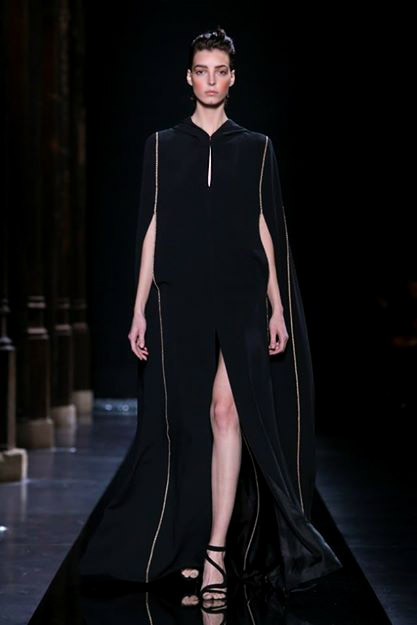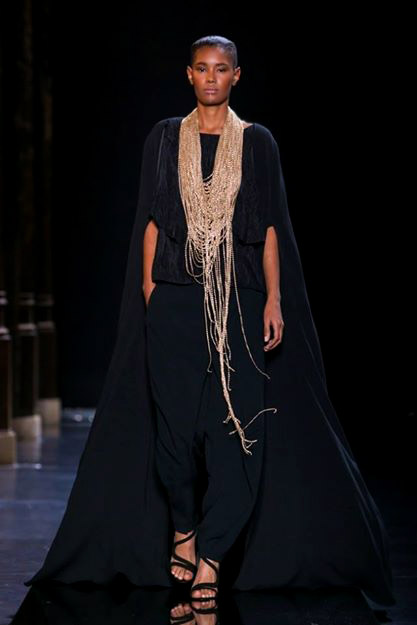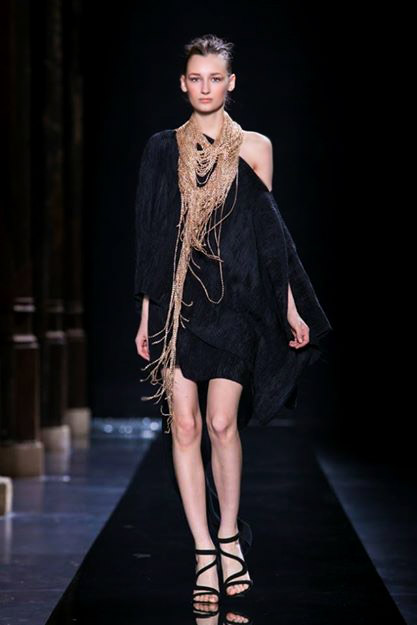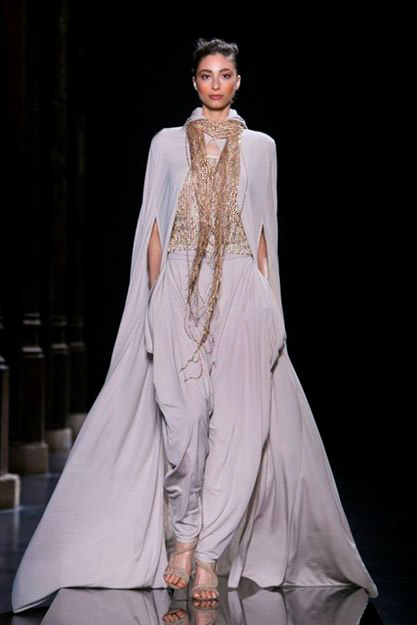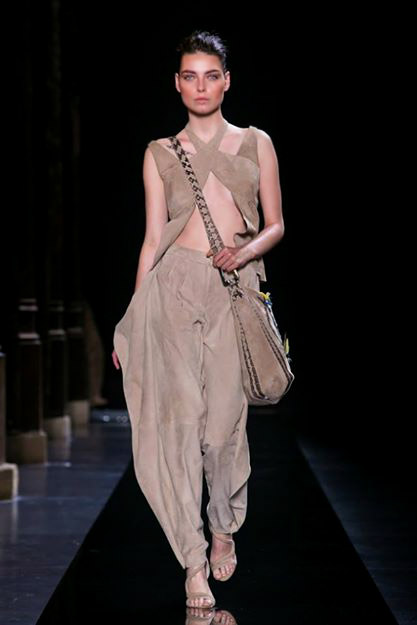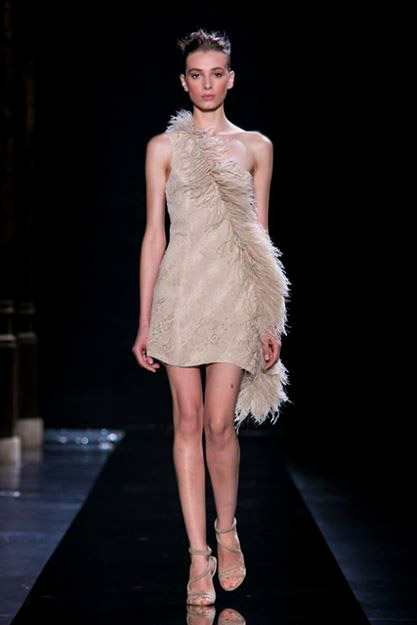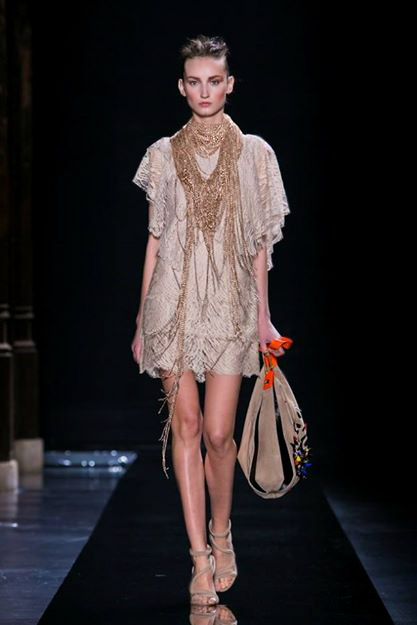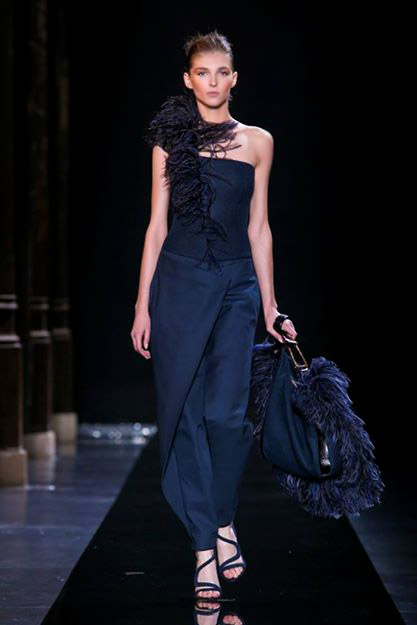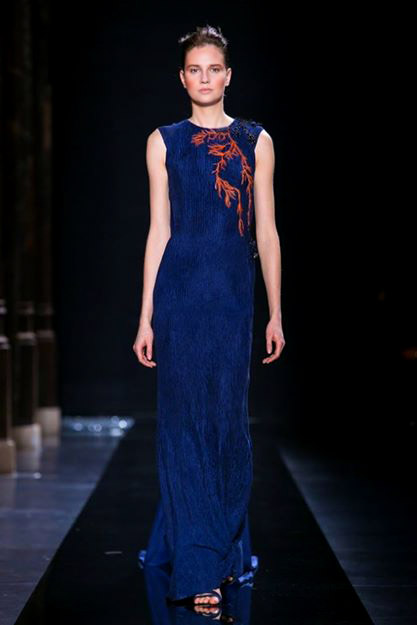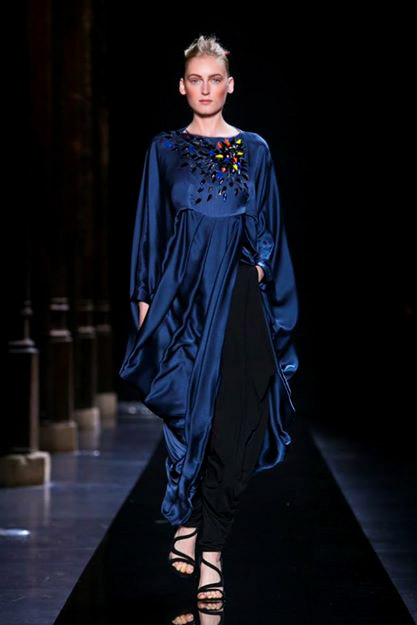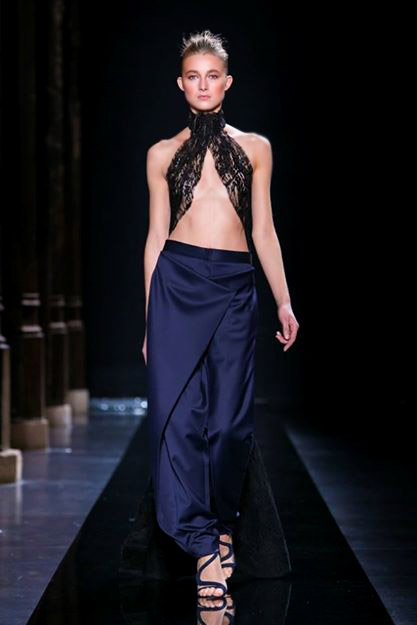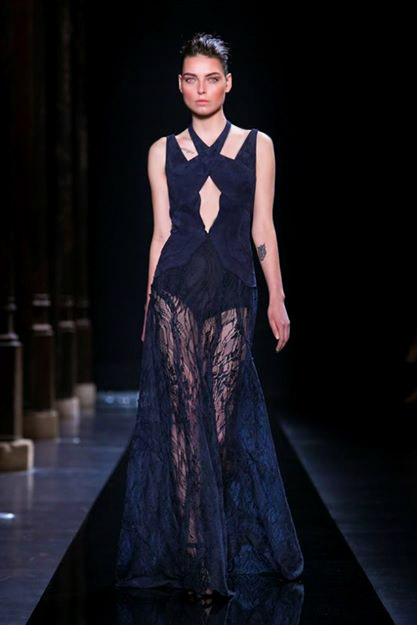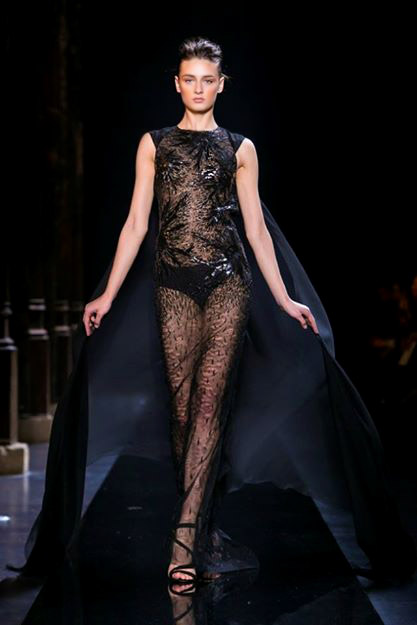 Credits:
Bags and Accesories: Loris Azzaro
Shoes: Loris Azzaro
Make-up: Gato
Hairstylist: Damien Boissinot for Moroccanoil
Manicure: essie
DJ: Leomeo

Photos: azzaro-couture.com


Hits: 9067 | Leave a comment