Giles presented Autumn/Winter 2015 during London Fashion Week
This season GILES takes us on a hallucinatory journey into a wild walled garden. Imagine it's the witching hour in a long lost apothecaries' playground where, in centuries past, aristocratic revellers indulged in potent tinctures and run amok through its yew tree tunnels and stony cloisters. Now a gang of ghostly girls and phantom queens wander among waist-high weeds in A/W 15's intoxicating prints and ribbon-strewn gowns.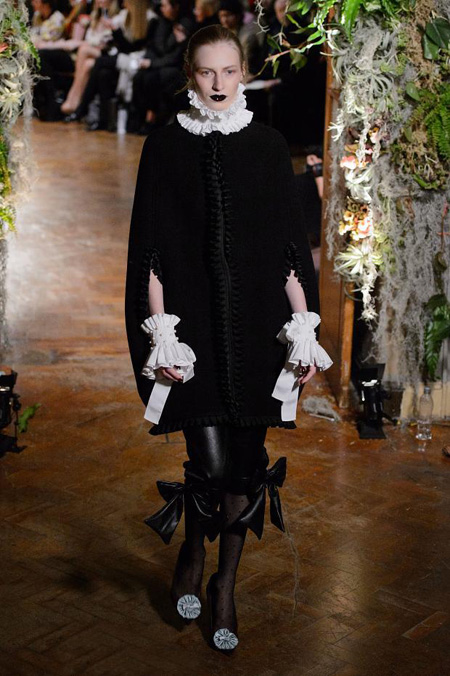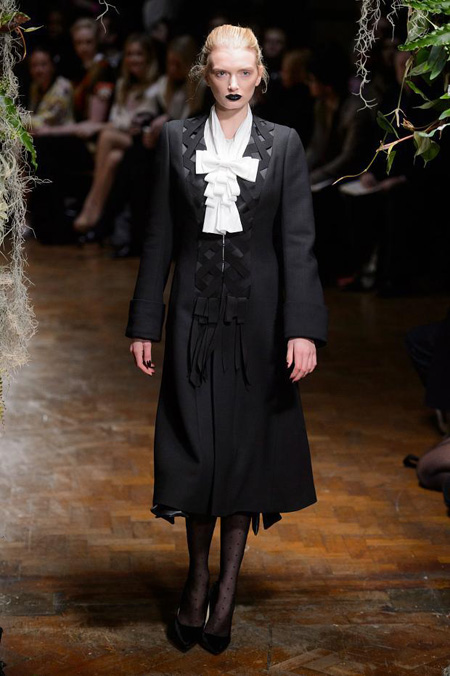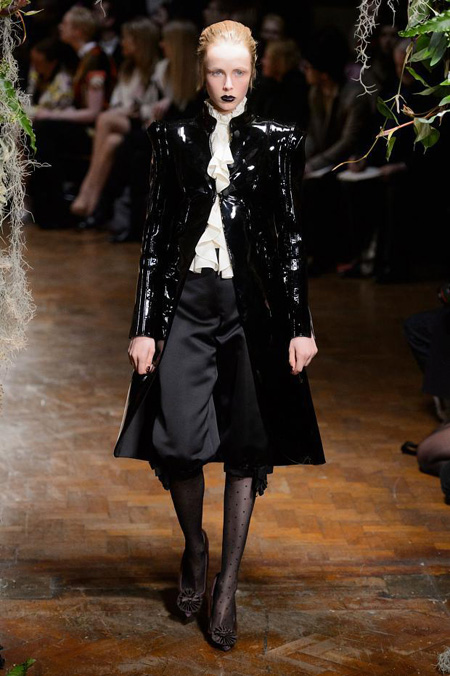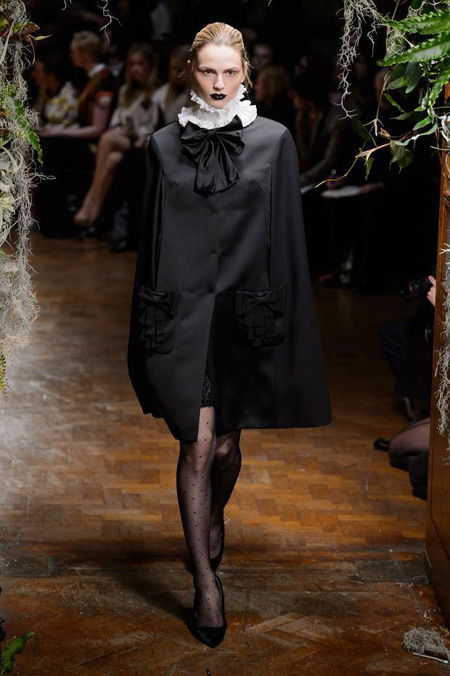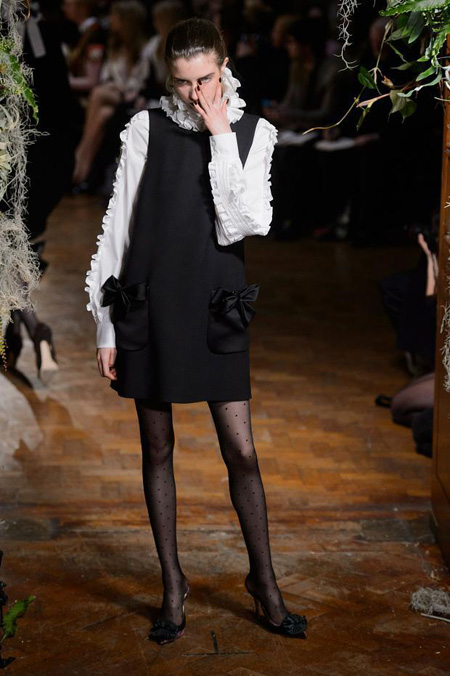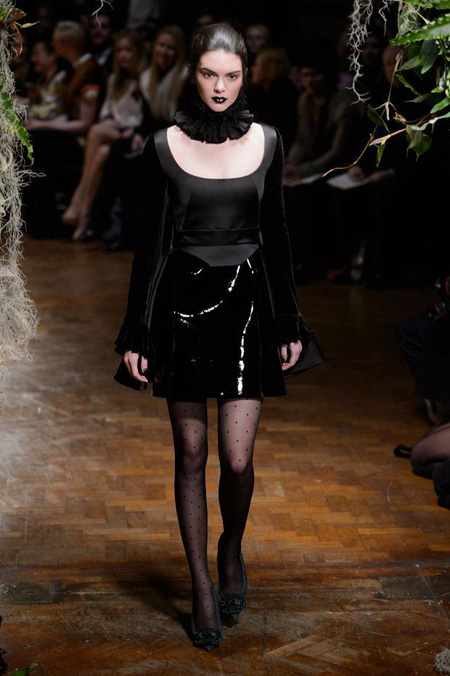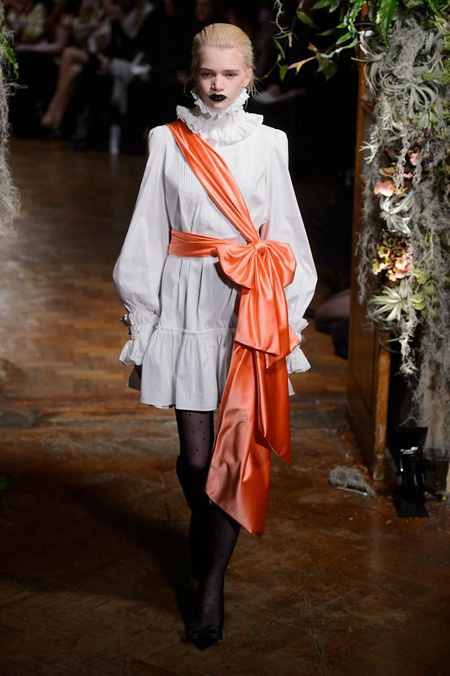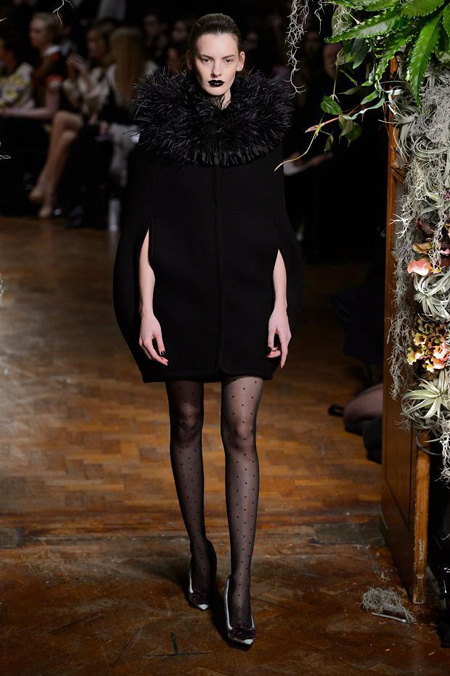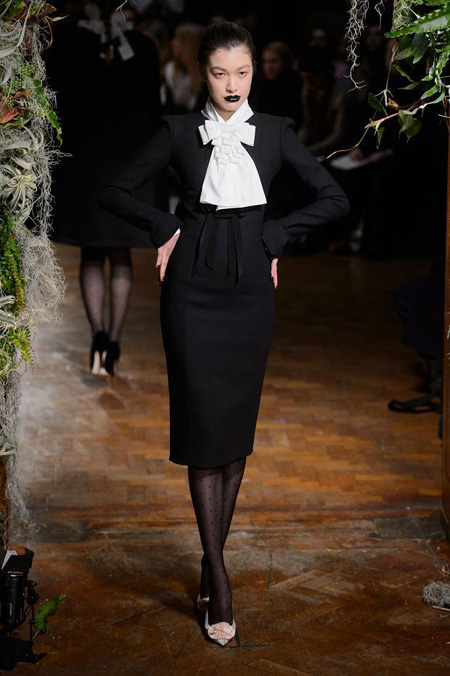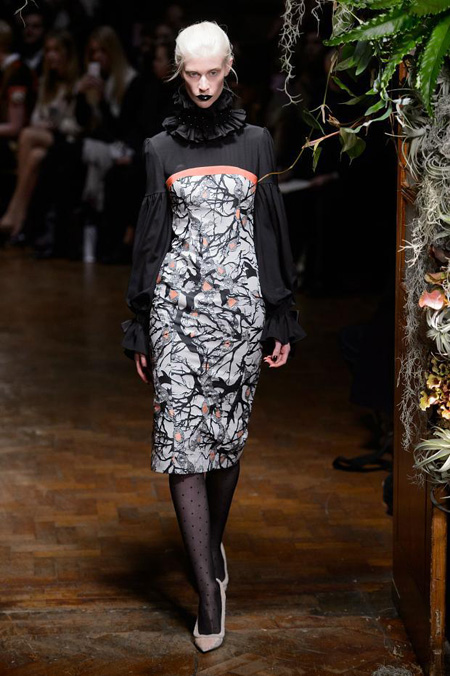 "I was thinking about the allure of the Chelsea Physic Garden, the phantasmagoria of Arthur Rackham illustrations and the haunted tales of Elizabeth Gaskell," said Deacon, backstage at his LFW show.
"This collection draws on the eccentricity, romance and mystery of English craftsmanship. Trippy haute, if you will."
These inspirations cast an instant spell on the darkened catwalk as a heartbeat-like rhythm began to play and GILES' opening girls, among them Edie Campbell, Kendall Jenner and Lily Donaldson, appeared in a series of deceptively strict looks. Black wool cloaks and PVC frock coats were worn with leather knickerbockers, frilled Victoriana white shirts and Jimmy Choo mules. But the mood was soon spirited away by Jessica Stam wearing a dramatic bodice and tulip skirt in a rich jacquard that conjured up dark gnarled branches dripping in pearl chains and medieval gemstones.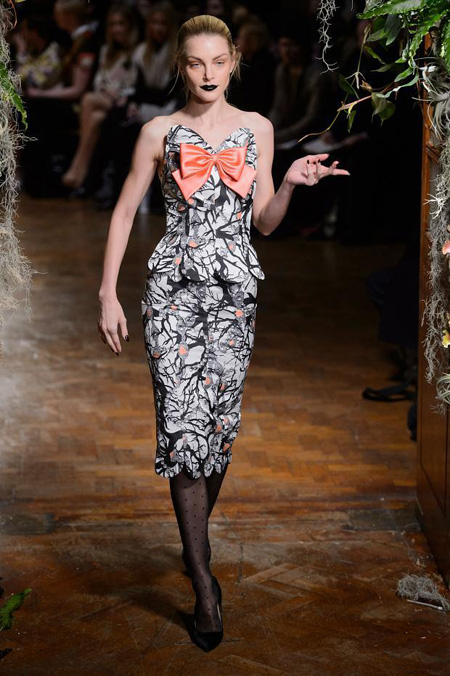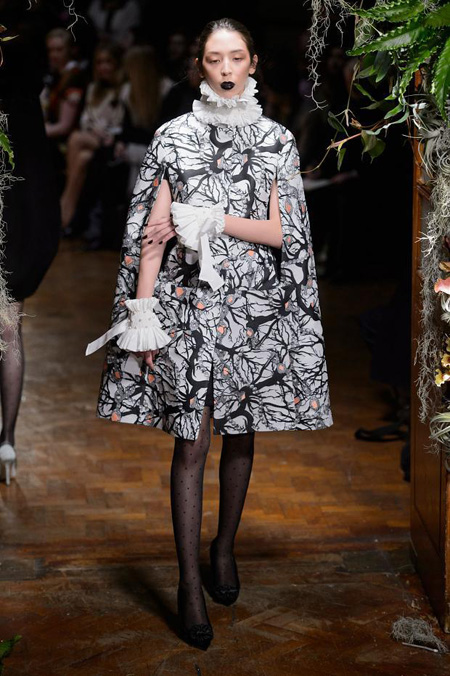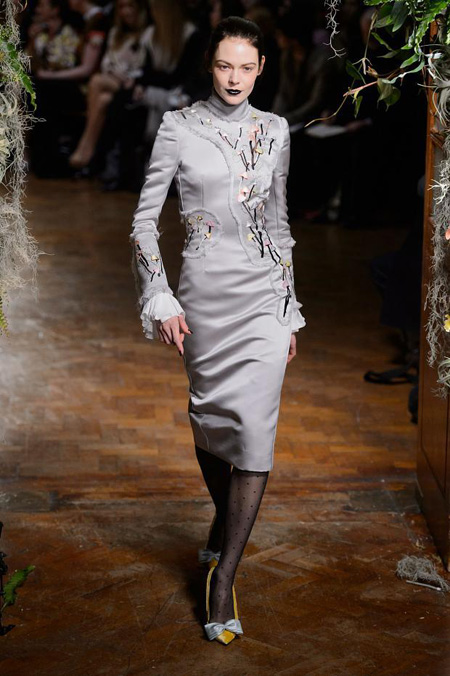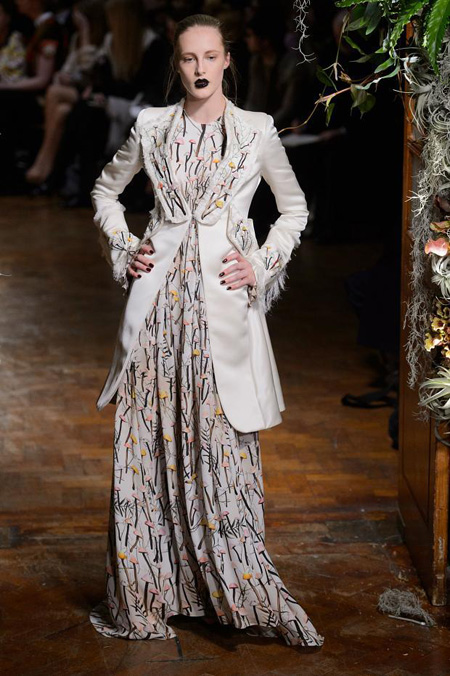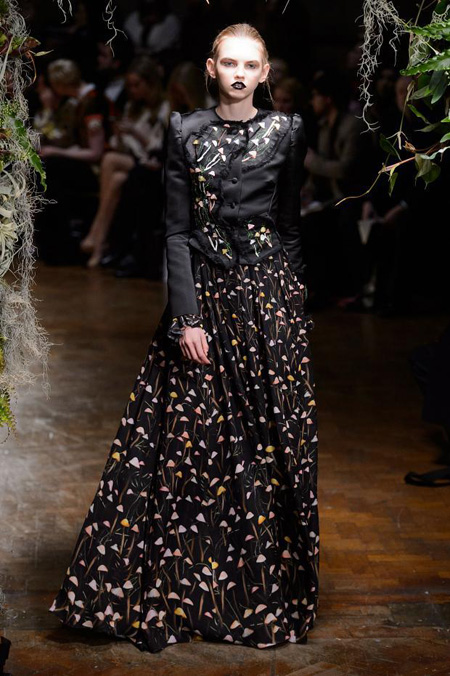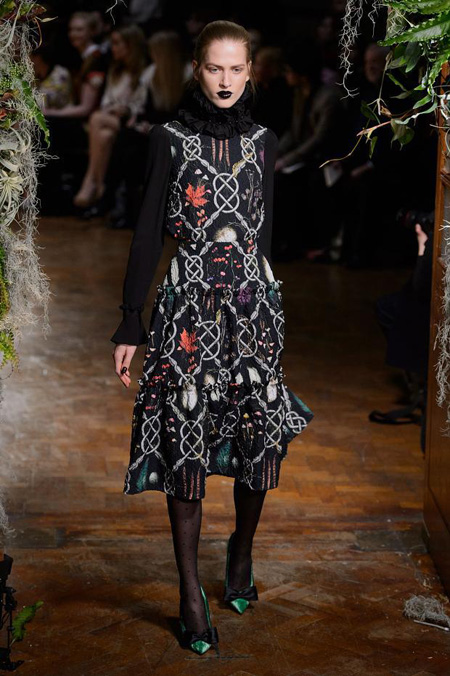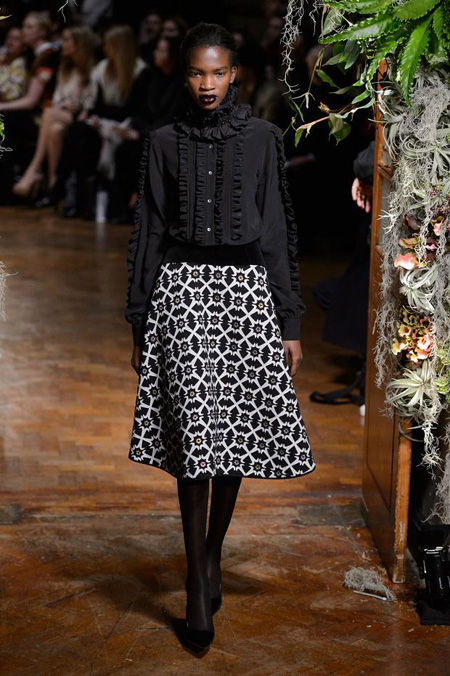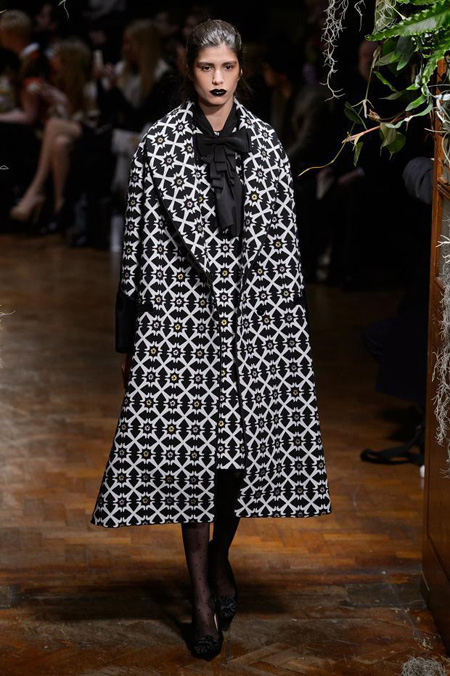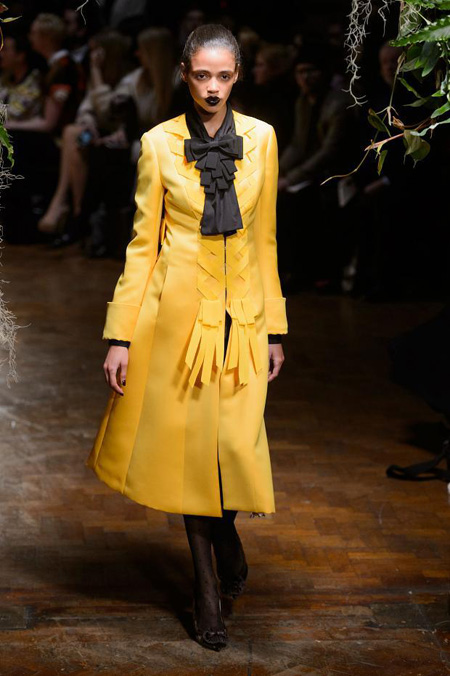 Then it was time to get high as magic mushroom prints and embroideries crept up bell-sleeved fitted dresses and cropped riding jackets, becoming intertwined with silver roots and autumnal tendrils. Meanwhile a regal lattice motif engulfed blouses, smocks and wide skirts all tied up with plaits. Oversized princess coats and bow-waisted cocktail dresses were engulfed by a psychedelic swirl of canary yellow, absinthe green and midnight black florals on rich silks and crushed velvet. Finally a refracted acid digital print reminiscent of old master oil paintings took over dramatic ball gowns, pleated frocks and grand coats. Erin O'Connor and Anna Cleveland whirled through the dreamlike-space, spinning the audience into blissful oblivion.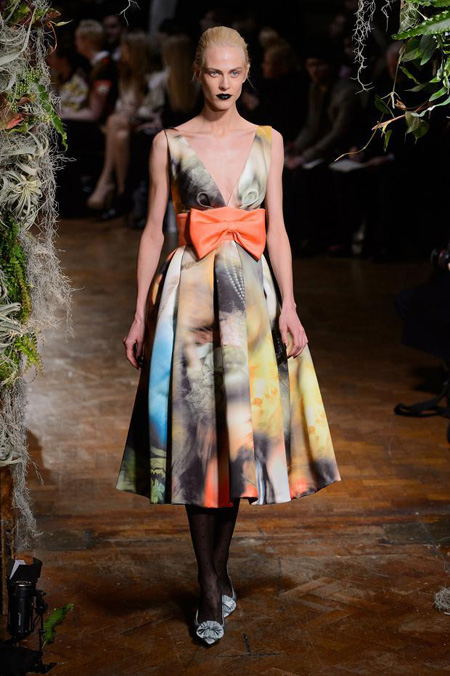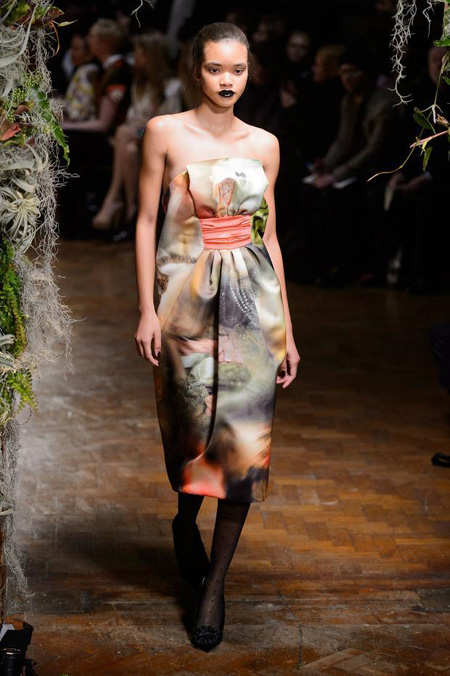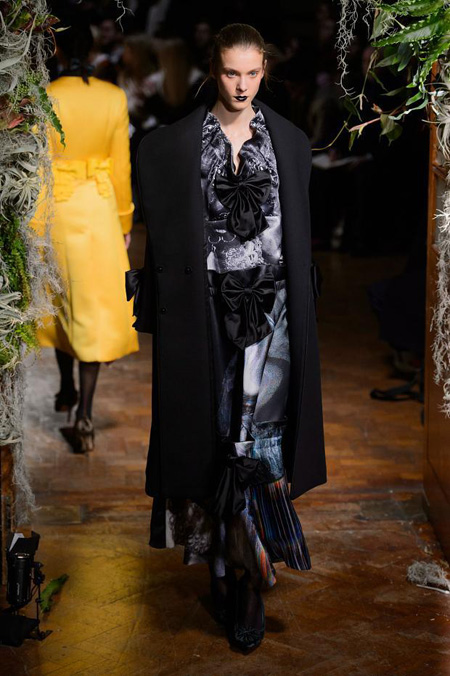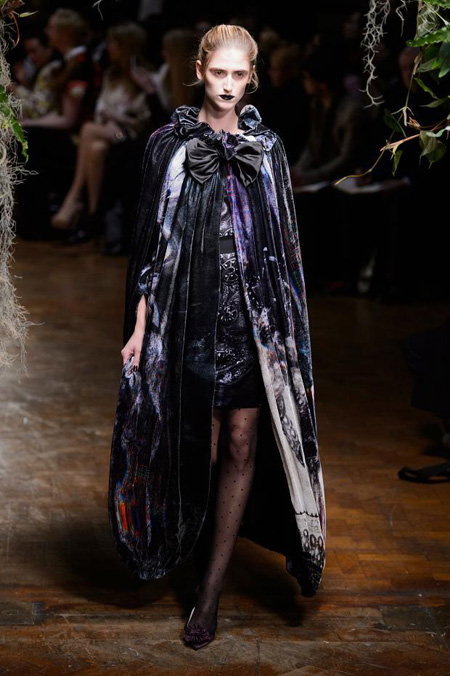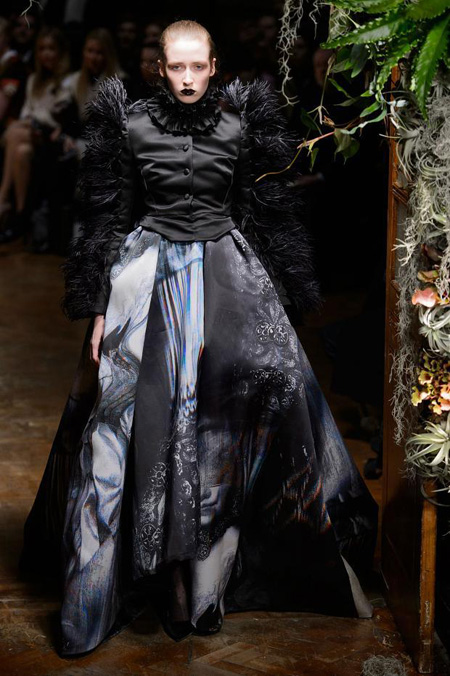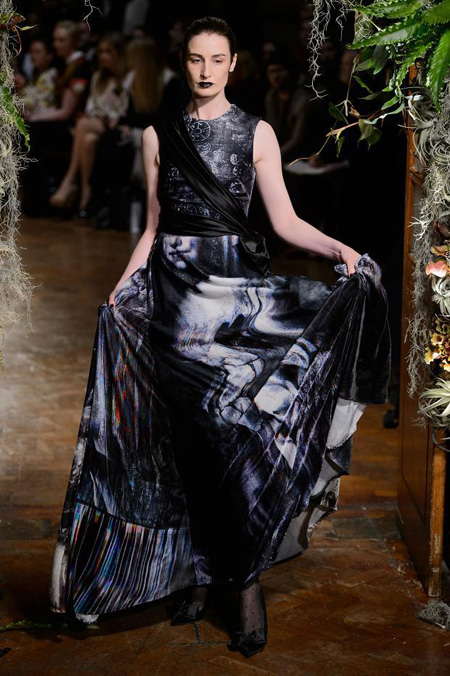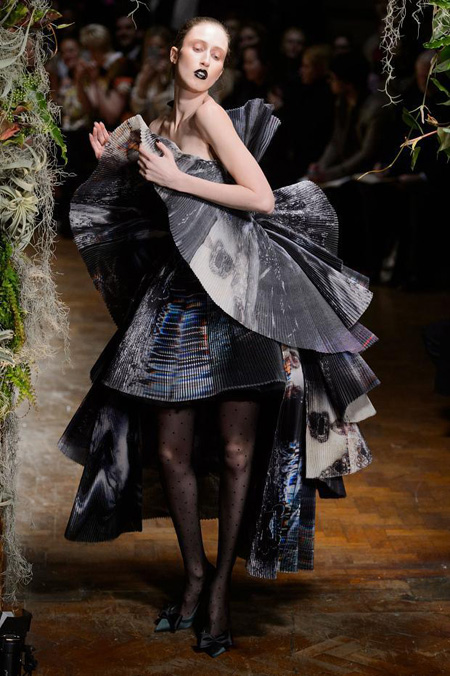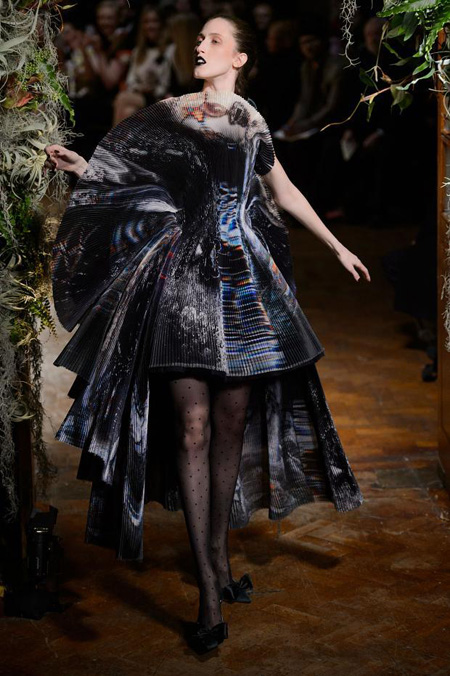 Information: giles-deacon.com
Photos: fashionising.com


Hits: 6878 | Leave a comment