Italian haute couture designer Ivan Donev: You can expect beautiful, beautiful surprises
Journalists in Rome call him 'the Bulgarian adopted by the Italian haute couture'. He defines himself as an Italian designer born in Bulgaria. But today when fashion gets more and more international, this is not so important. The style, consistency and talent are the significant things. And Ivan Donev has all of them - for a short time he won dozens of prestigious fashion awards, including Luxury Award Certificate and World of Fashion 2013 (which is awarded in the international night of the Rome haute couture fashion week). According to the fashion critics his style is both wild and a mixture of grace, elegance and sophistication.
Yes, he creates products 'Made in Italy', but holds on his Bulgarian descent. Recently, he presented in Rome his thesis from Koefia (Accademia internazionale d'alta Moda e d'arte del Costume), dedicated to the authenticity of the Bulgarian folklore costumes.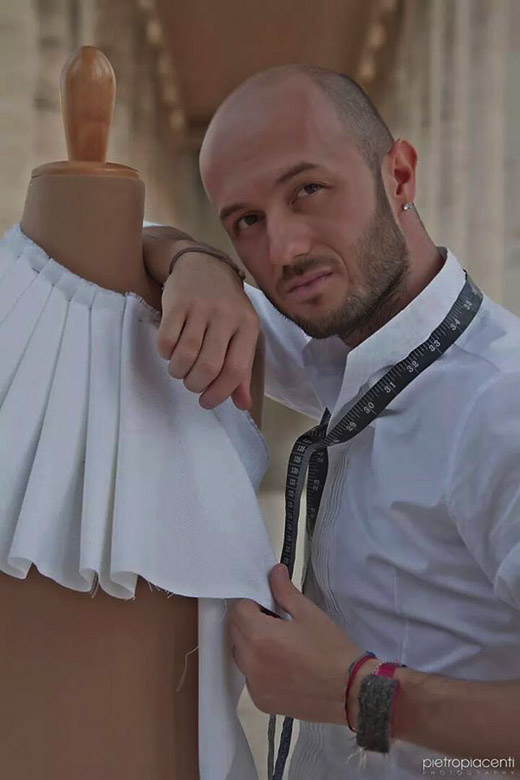 Ivan Donev

- Haute couture requires high standards for quality and originality. How did you manage to establish yourself as a haute couture designer in Italy?
- I am not completely 'established' yet, because I am just in the beginning of my fashion career. I would say that I've managed to get recognition and compliments of the Italian audience and people from the fashion industry. A lot more work is necessary. There are much more steps to climb to go to the top.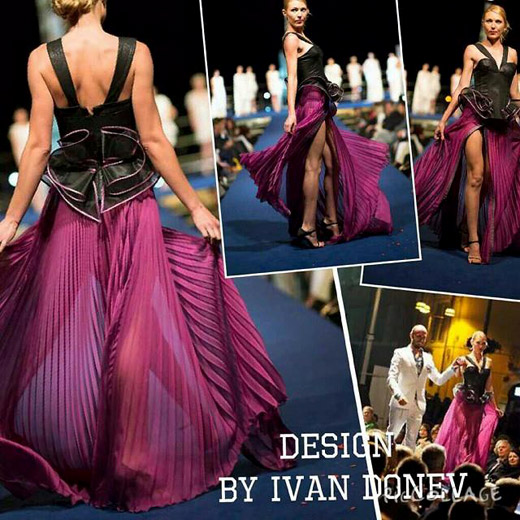 - In France, the term 'haute couture' is protected by a law and only members of the industry's Paris Chamber of Commerce can use it. What do you think about this?
- Yes, I think this is right because COUTURE is not just a label - it includes a number of rules on how to produce a model, how to develop the fabrics, for the accessories - elements that ensure the quality and uniqueness of the design. Perhaps it is limiting for some designers, but we are talking about the cradle of fashion and I think it is understandable exactly in France to have such a law.

- How many completely new models do you create per year and what inspires you?
- I create one collection every year. Time allows me to create about 20 designs - the fact that I sew my models by myself, doesn't allow me to be more productive and fast, but maybe this is the key for my success. Many people have appreciated that I create by myself the whole model - from the sketches to the end product. Of course, I can't continue doing this for a long time, because luck of time and the deadlines for the fashion shows, limit my creativity - and this is crippling for every creator. And I have to spend time not only on the collections, but on the orders of my clients, too.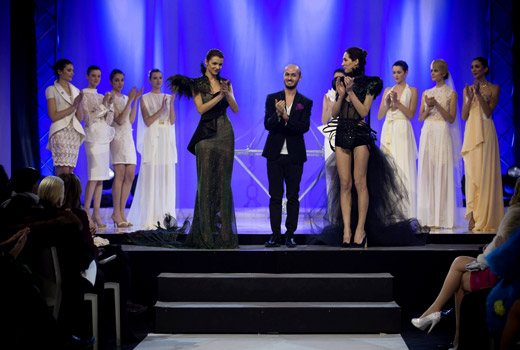 - What makes your garments unique?
- The story of the model, it's beginning, which starts with the inspiration. Emotion that I feel during the working process, sleepless nights and long days in which I only stay and stare at the mannequin and the fabrics, as long as I find the best decision. Another unique thing is the emotion, which I feel when I see a woman, dressed in my model and seeing how she makes the dress alive around her body.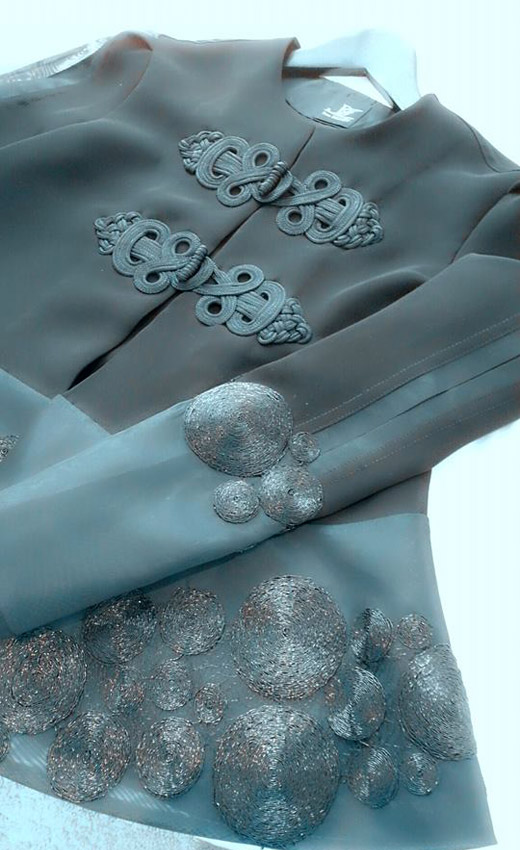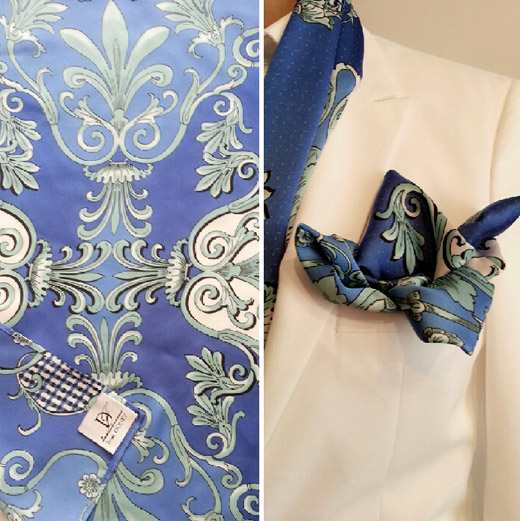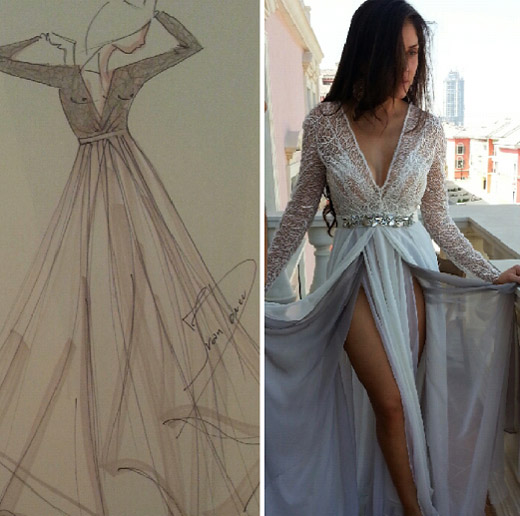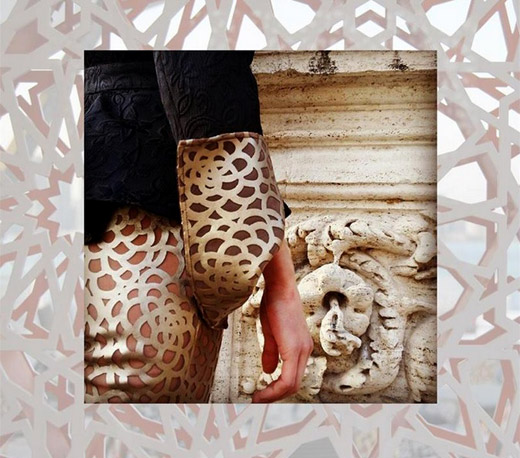 - Which fashion shows do you present your creations at?
- I present my models at both fashion weeks and events, dedicated to fashion, art, luxury, at galleries and charity events. I am very happy that I receive recognition from many countries, where they invite me to participate in their Fashion weeks or as a member of a jury of competitions for young stylists. My work for the television is very important, because I am trying with both my designs and my personal example to show to the other young and creative designers, who may not have the same courage as me, that the formula for success is to be persistent in their work and to believe in their talent and the good future.
An evening gown by Ivan Donev

- What is it for a Bulgarian to study at Koefia? What difficulties did you face during your education?
- Koefia became my second home. It's like an 'incubator' in which they give special care and attention to everyone, but only the strongest 'hatch'. The first thing that impressed me in Koefia was that there is no doors. Each aula is separated from the others only by a white curtain. It was like an opened book for me and if I wanted to read, I had to just go through the pages.
The difficulties are many, but where is easy? However, when you have goals, these difficulties are motivating to become better and better.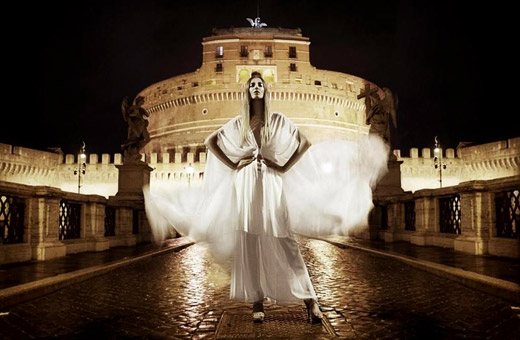 A creation by Ivan Donev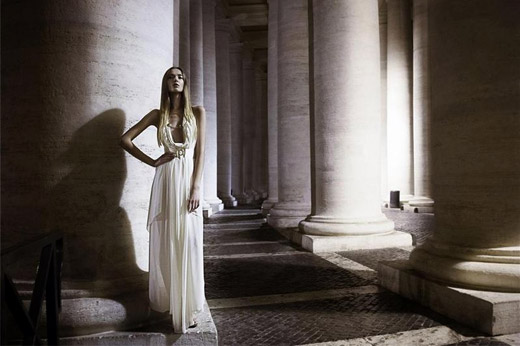 One of designer's dresses for his project 'The Three Graces'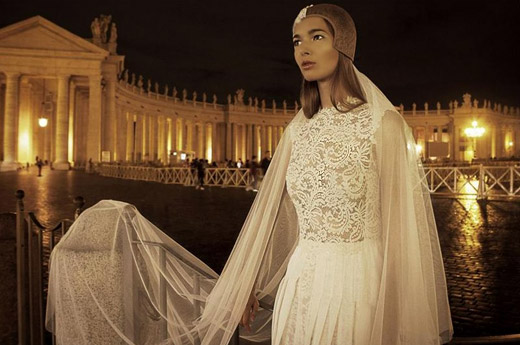 Designer's first white dress - part of one of hist most successful collections

- Tell my about your thesis at Koefia - how did you manage to impress the committee?
- My thesis is dedicated to the Bulgarian folklore costume. Together with the book, I have presented seven authentic costumes from different ethnographic regions in Bulgaria. In it I tell in short about our history, about the Panagyurishte Gold Treasure and The Varna Necropolis, and in the last chapter, I tell about the folklore costume today as a source of inspiration for many world famous designers and part of today's life for many Bulgarians, not only as a symbol of the past. It was a great honer to present it at the residence of the European Parliament in Rome.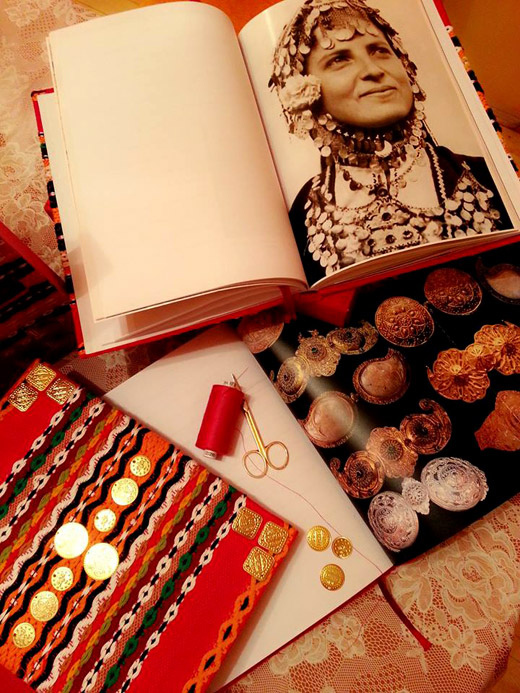 The creating of the thesis process

- Which celebrities have you worked with so far?
- I have worked with many people, but I don't measure their significance by this if they are famous or not. Many of the ladies, who I dress, take important positions in the society, others are from aristocratic families, there are also celebrities and ordinary housewives. What makes me happy is their love for my style and the fact that they trust my advice about their look.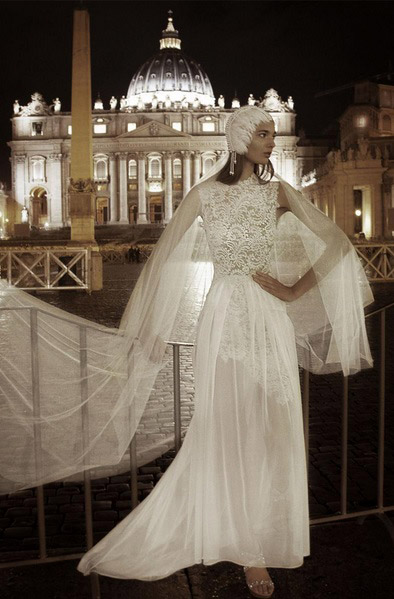 The first white dress by Ivan Donev

- What models do you work on lately? What new can we expect from you?
- I work on a couple of projects at the same time. As usually, I don't miss occupation, I miss more days in the 7-day work week. One of the projects that I work on is inspired by the Islamic art... Maybe the Orient has always attracted me somehow with its colors, ornaments, history - from the Asian cultures to the ancient Arabic countries. You can expect beautiful, beautiful surprise and I'll try not to disappoint you.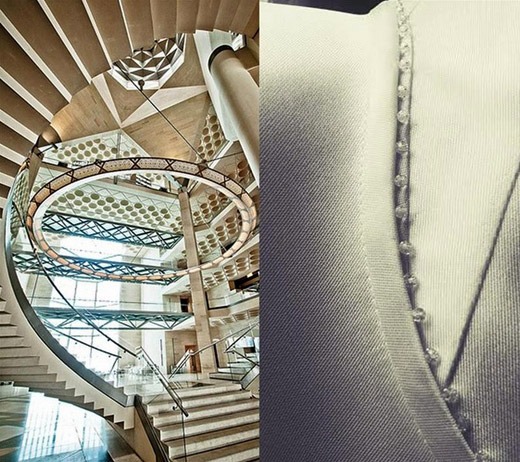 A detail of a dress, inspired by the stairs at the Museum of Islamic Art in Qatar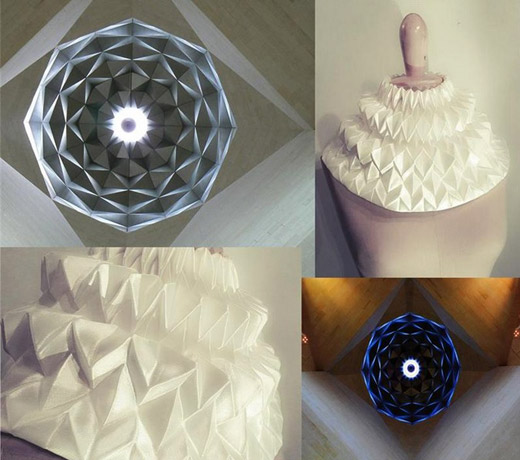 The collar of one of the dresses from the upcoming Donev's collection was inspired by the Dome of the Museum of Islamic Art in Qatar


Hits: 10495 | Leave a comment