Fall-Winter 2016/2017 fashion trends: Candy Pastels
Analysts at Trendstop.com - one of the world's leading trend forecasting agencies, renowned for its insightful trend analysis and forecasts - have just presented the Candy Pastels - a directional color group trend for the Fall-Winter 2016/2017 season.
'These youthful and sugary shades introduce a feel of girlhood nostalgia, recalling the milky effect of the Crayola pencils used at school.'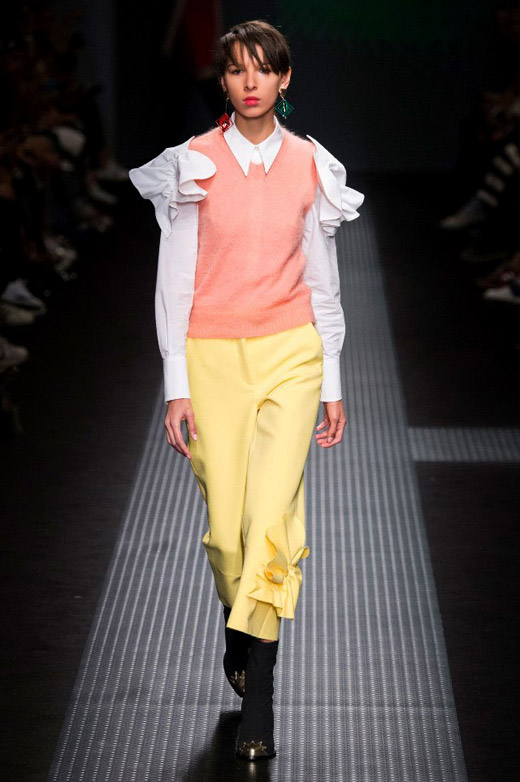 Transseasonal Mood
Ideal for your first intake at the end of Summer, this aspect of the Candy Pastels trend demonstrates how color is becoming much more transeasonal in fashion; the lines between seasonal intakes are blurring, and sales are starting earlier. As a result, lighter shades like these will be key for Fall-Winter 2016/2017, bringing a touch of summery warmth to your deeper Winter collection. You can see how sweet pink, peach, lilac and mint tones look clean on spongy surfaces like neoprene, while cozy oversized knits create comfort.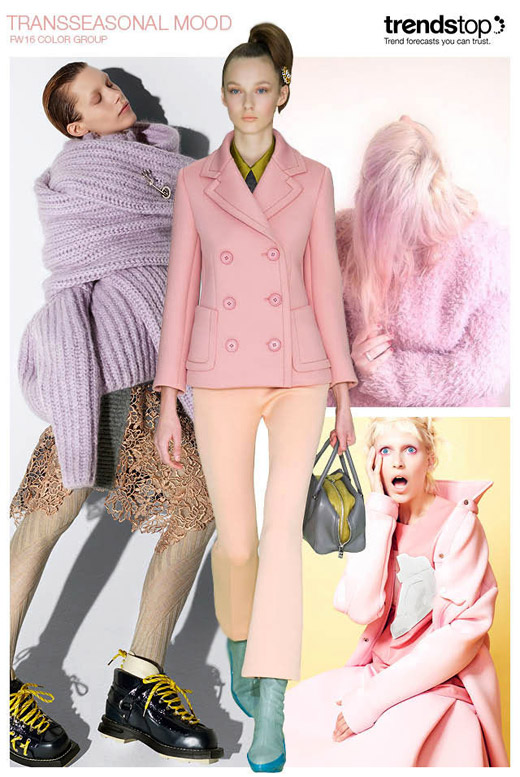 A Sports Influence
Candy Pastels can also be applied to collections with an activewear aesthetic, executed with simple yet contemporary shapes. Must-have pieces like tank tops, running shoes and cropped sweats are key. Apparel silhouettes can be saturated in a single pastel shade for a new take on minimal styling, while mixed color detailing adds interest in the form of contrast necklines or tactile stripe placements.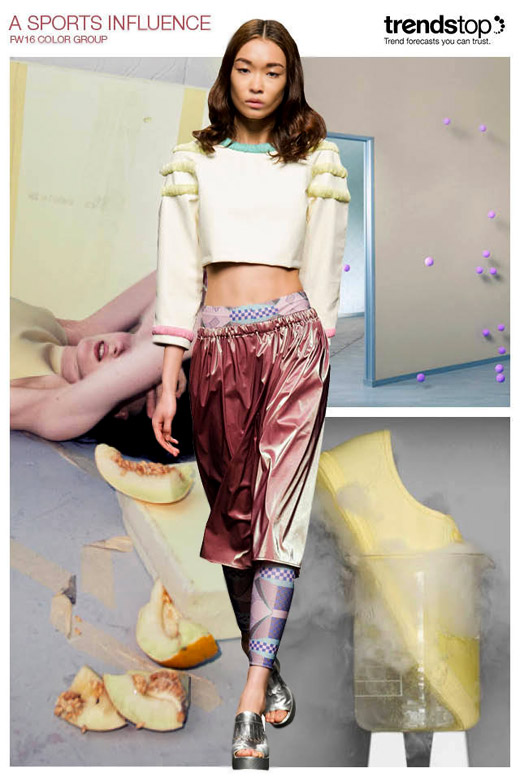 Photos and Information: Trendstop.com




Hits: 27183 | Leave a comment