Schiaparelli Haute Couture Fall/Winter 2015-2016 collection
The essence of style and of a cosmopolitan life: the verticality of a New York skyscraper and of the Vendôme column, London's fantasy and extravagance, Paris' chic and cultural life and the baroque and light of Rome all blend in a collection aimed at today's women.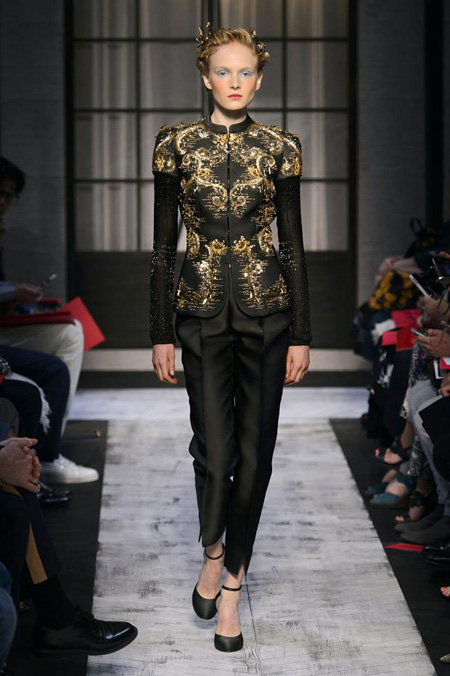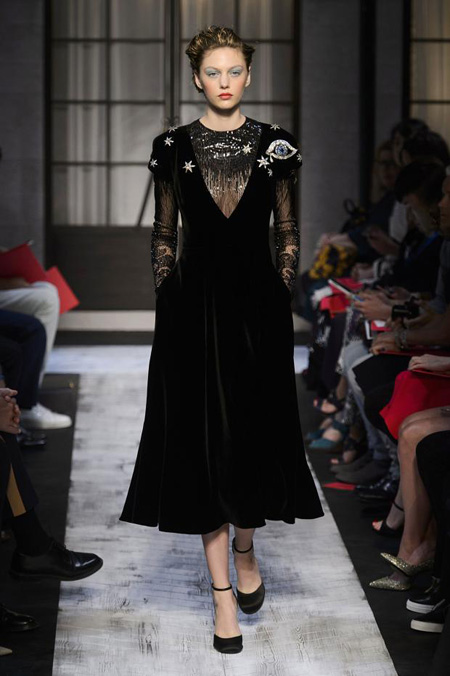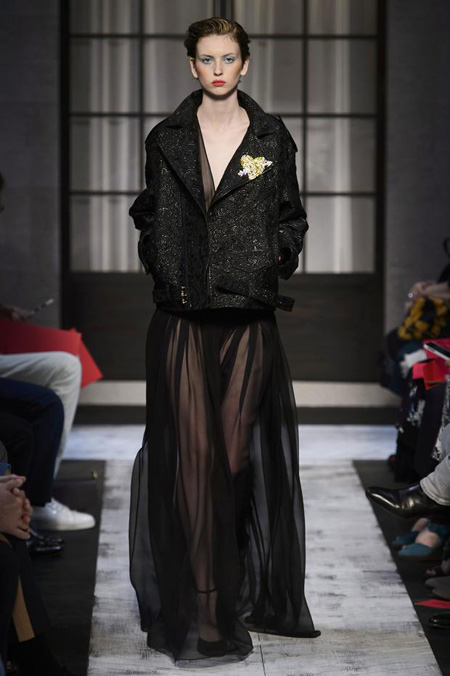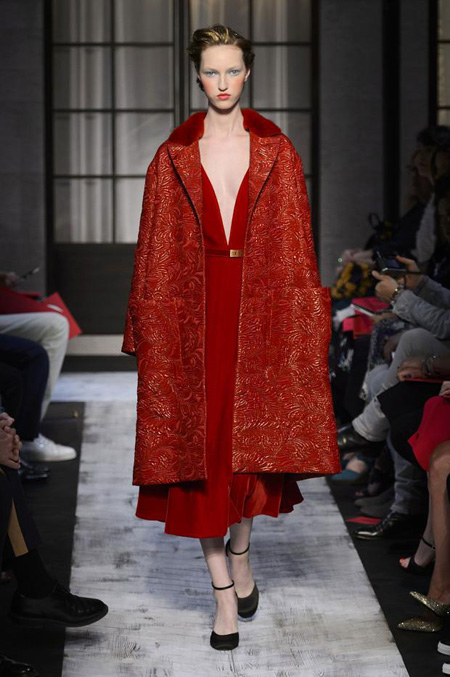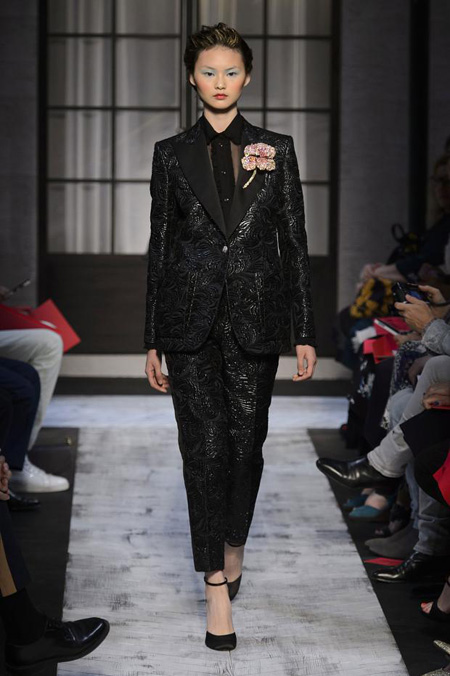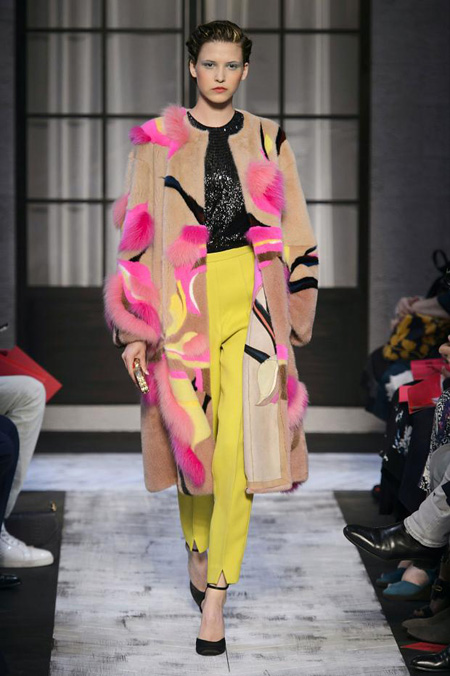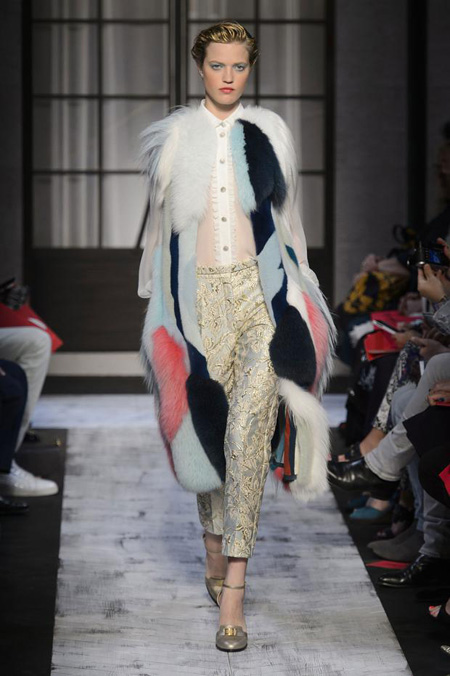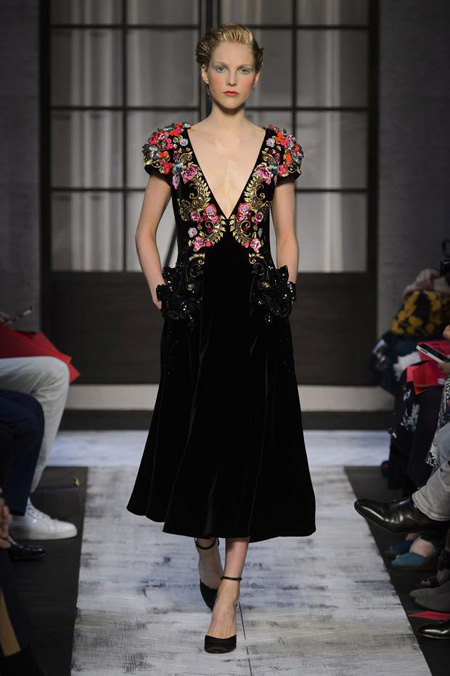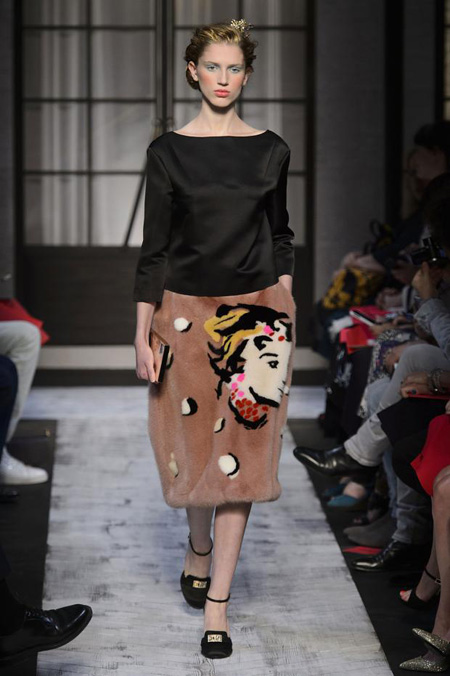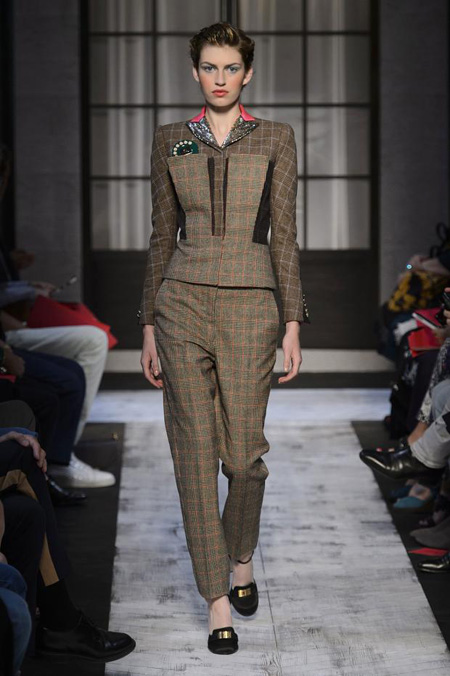 Simple lines, a vertical silhouette and a foundation in black and white define absolute elegance. It combines femininity and rigor, both reminiscent of Lee Miller. Masculine tweeds, tartans, culottes and jackets worn over gowns find full resonance in this restrained lexicon.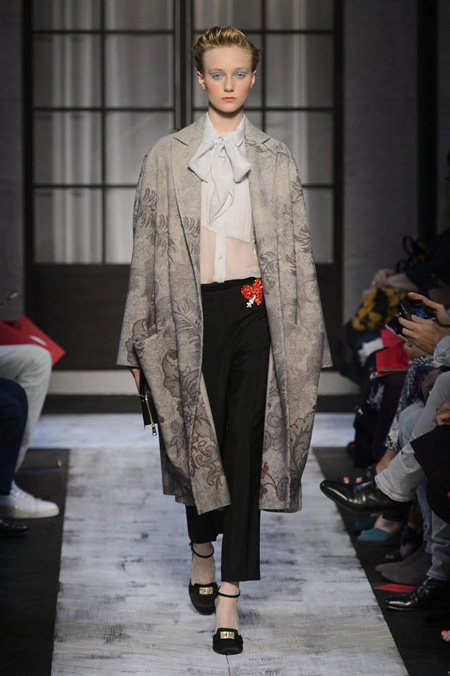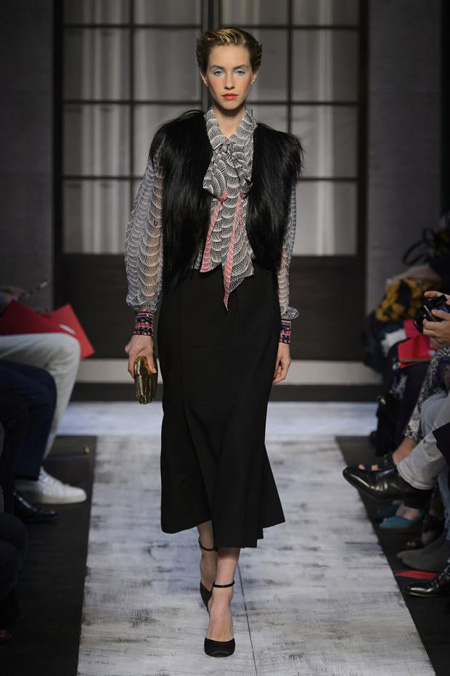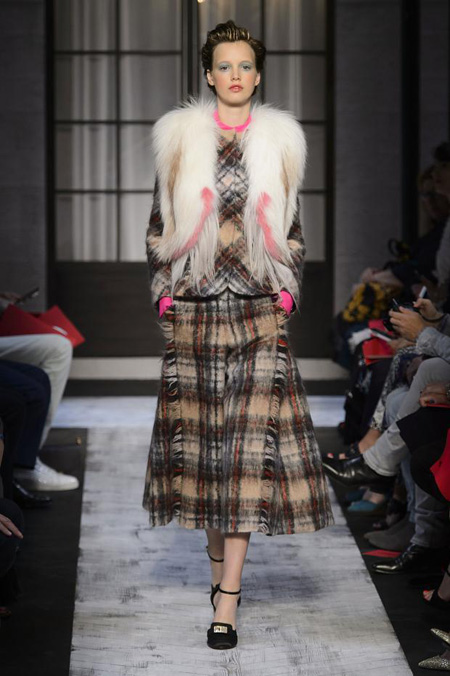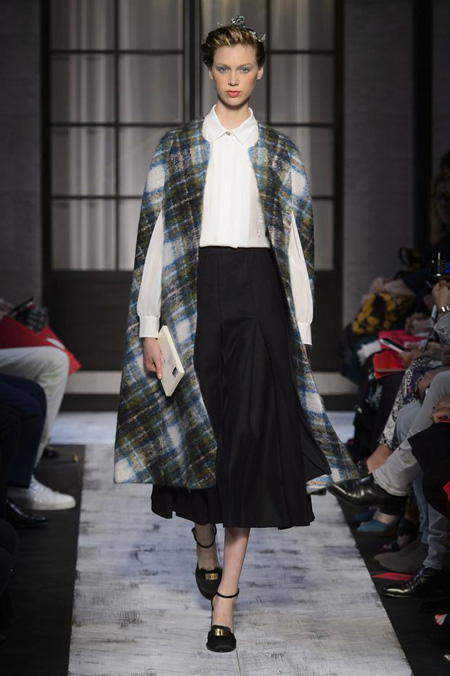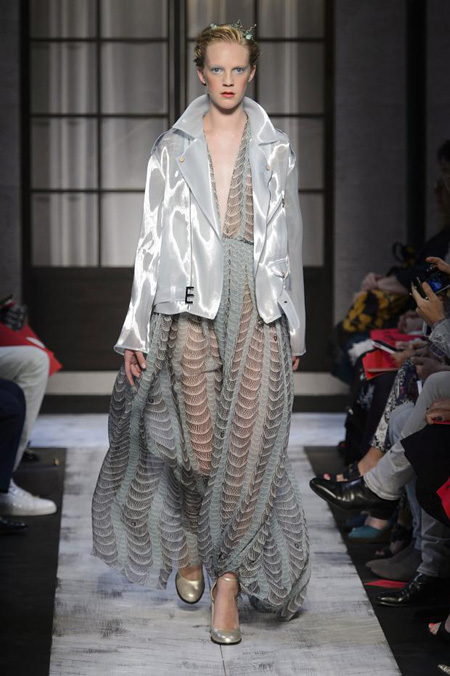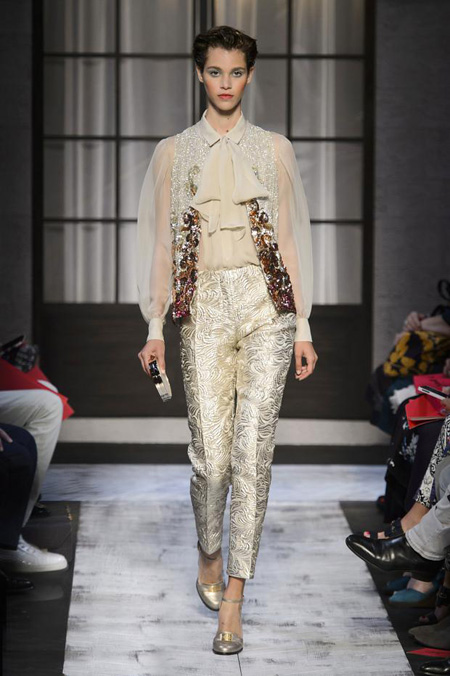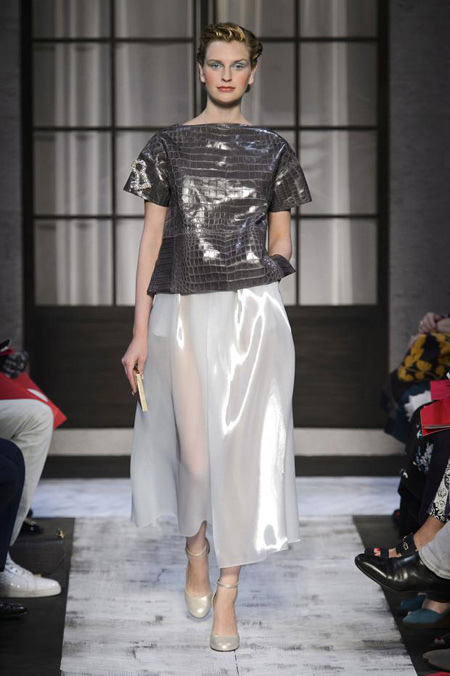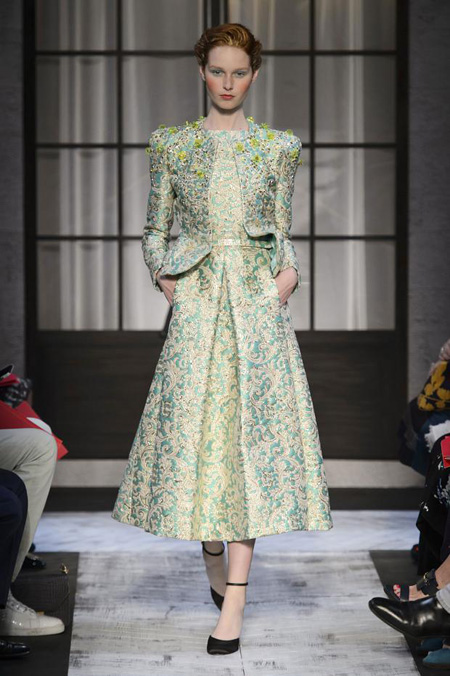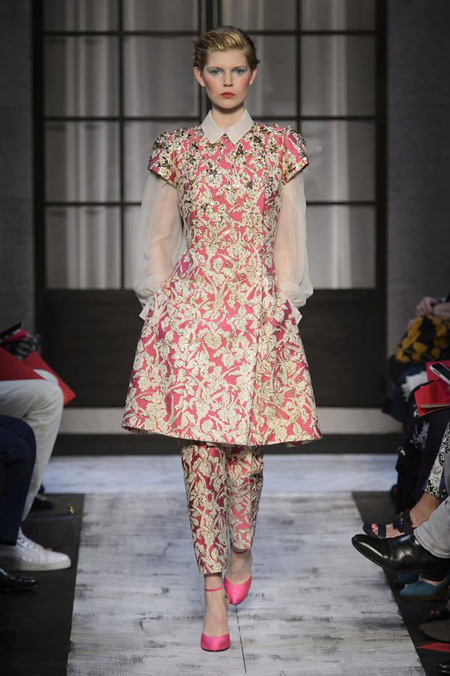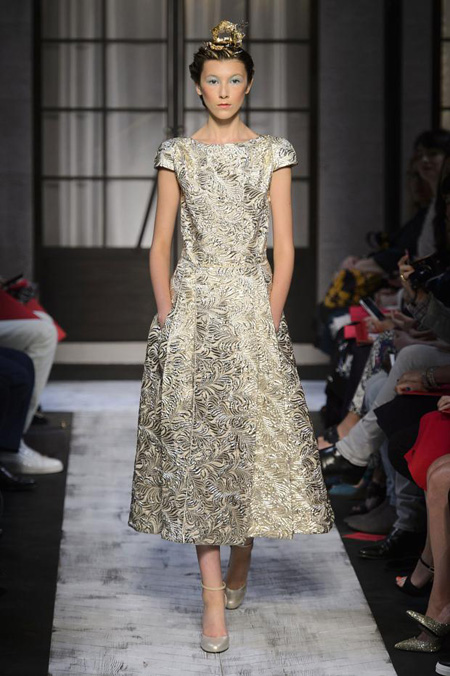 Quickly, the radiant shocking pink disturbs the original black and white. Schiaparelli embraces colour with passion from its more vivid hues to pastel or subtle tones.
Luxurious materials embellished with vibrant embroideries contrast with shapes that are almost minimalist. Haute Couture savoir-faire reveals its excellence when twisted with Leigh Bowery's exuberance. The classic sophistication of an Haute Couture piece perfectly translates relevance and desire.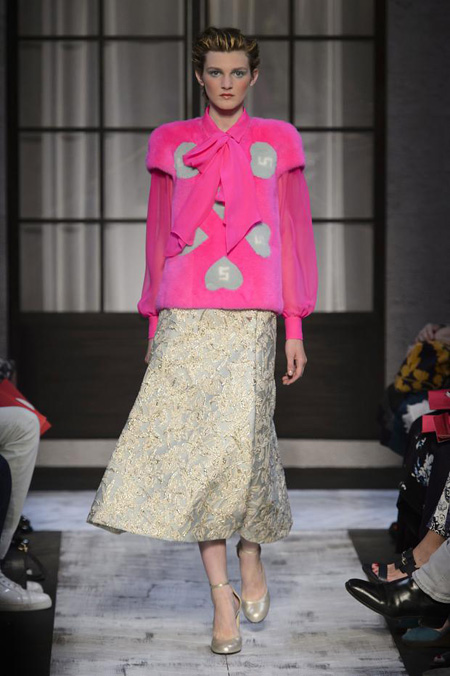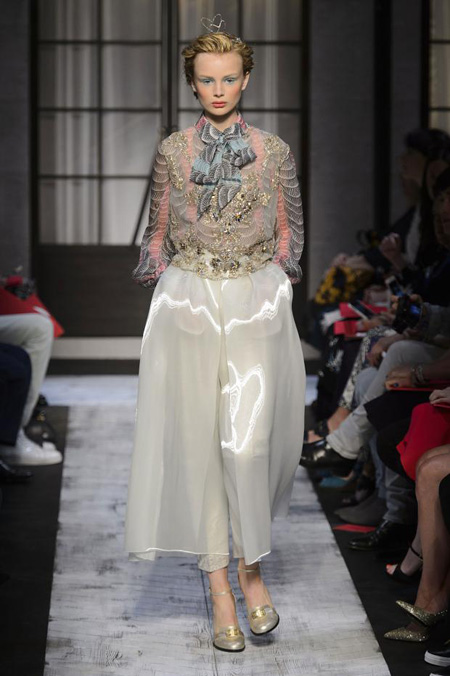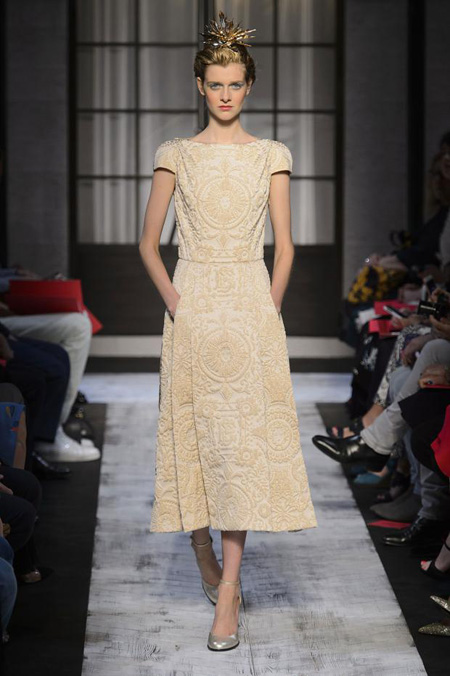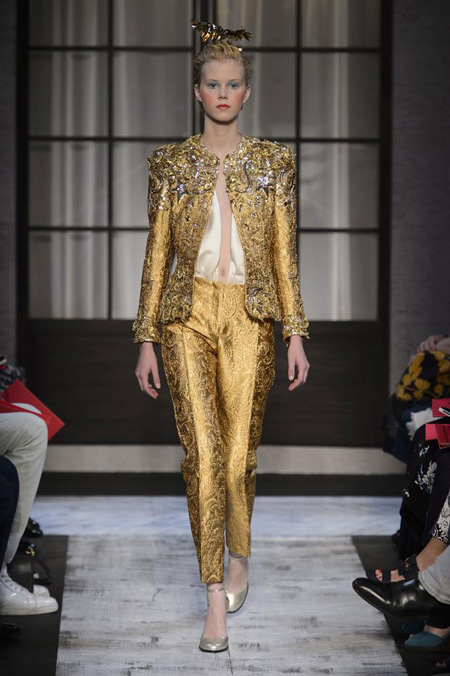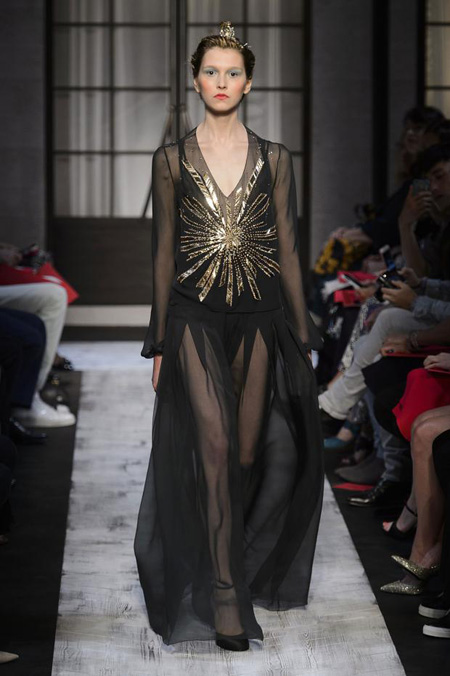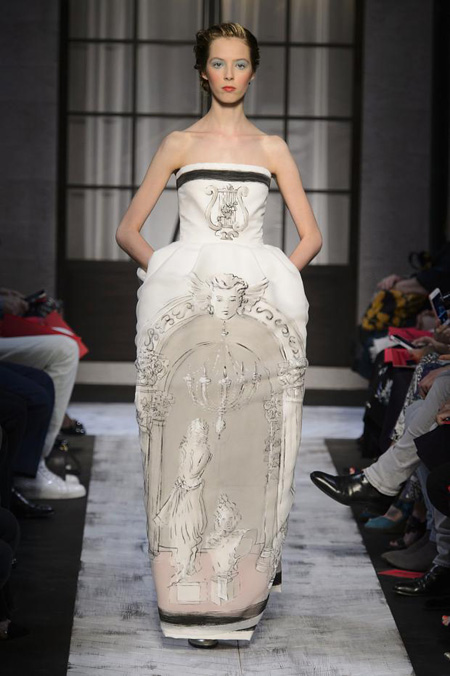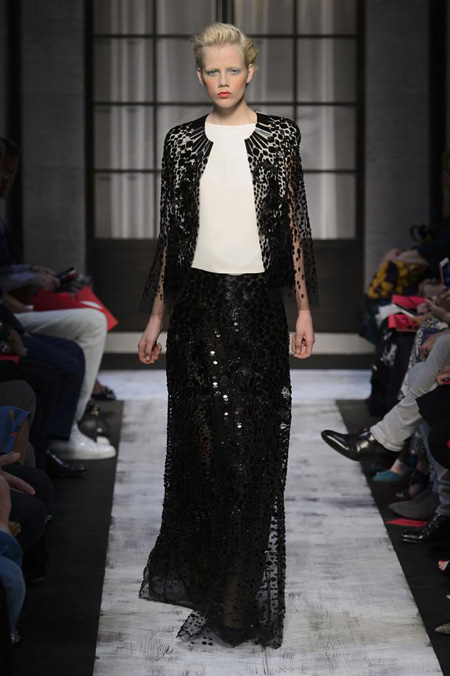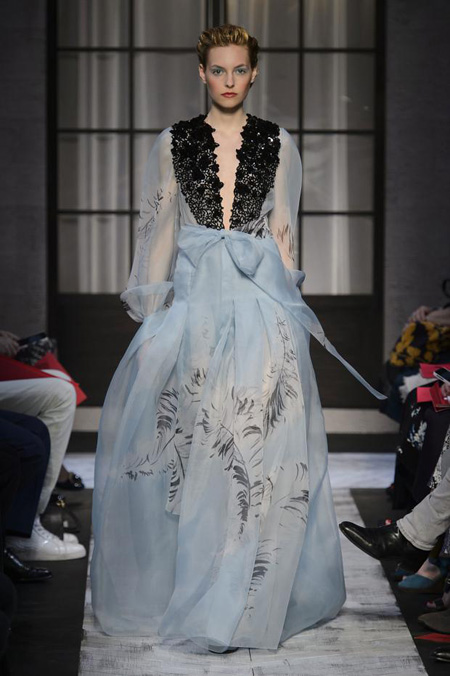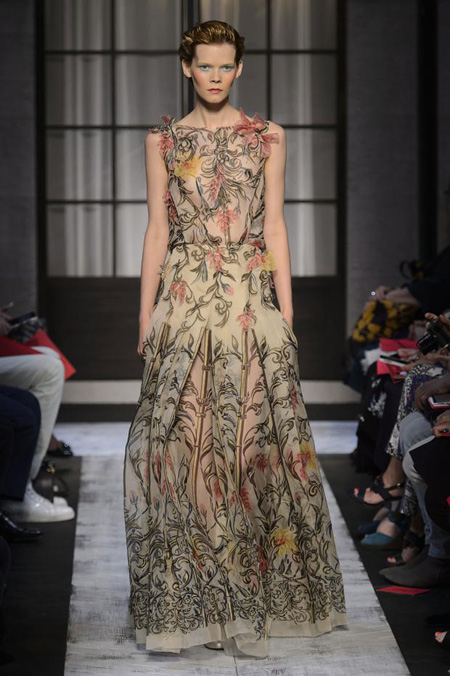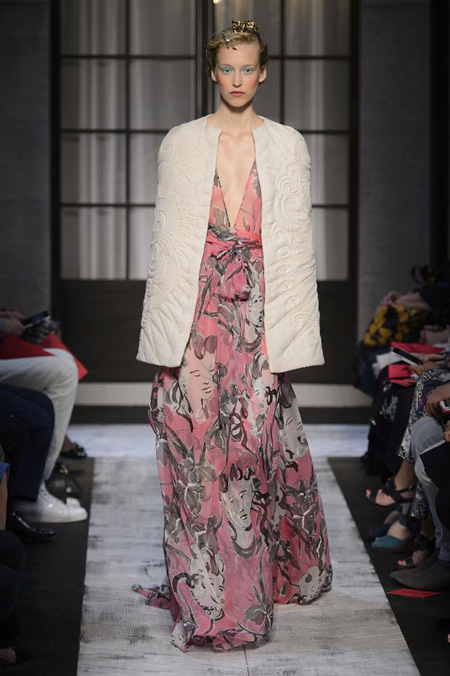 This imaginary stage - a nod to 1930s Parisian theatres – features shining characters full of sensuality. Schiaparelli's shoulder line is softly square. A biker jacket in "rhodophane" organza appears almost liquid. Prints inspired by Bérard and Vertès are hand-painted on organdi or silk chiffon. The Schiaparelli Iris shimmers when woven into a golden brocade or is multi-coloured when blossoming out of a patchwork of fur.
Elsa's obsession for pierced hearts, padlocks, Ursa Major and her ES initials, together with irises and suns is given a new life in this season's jewellery and clutches.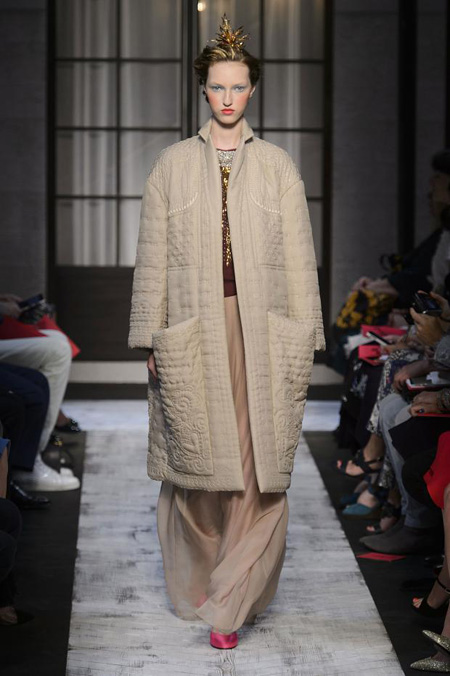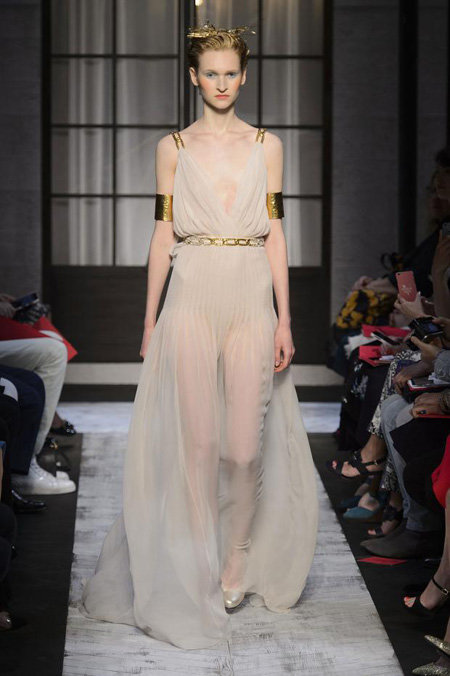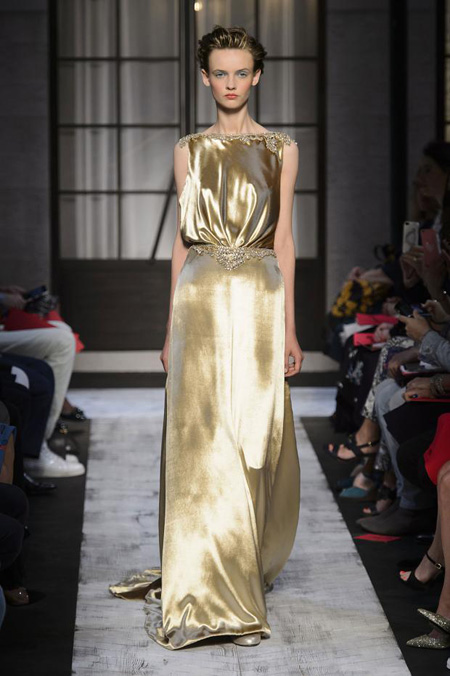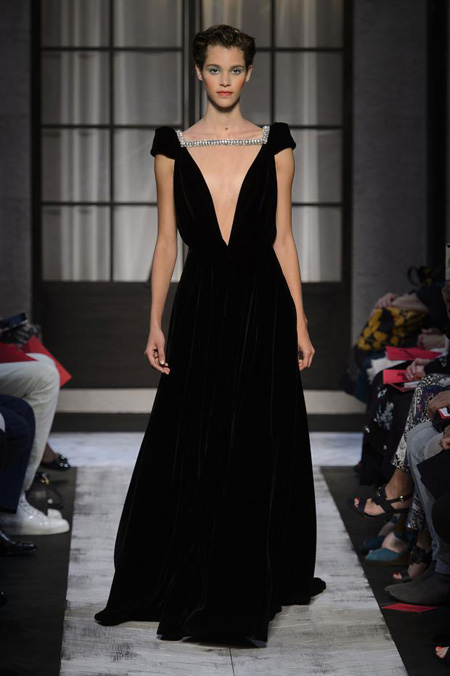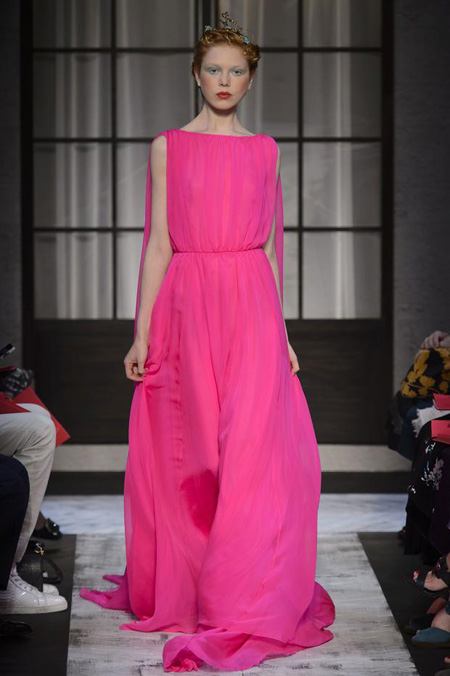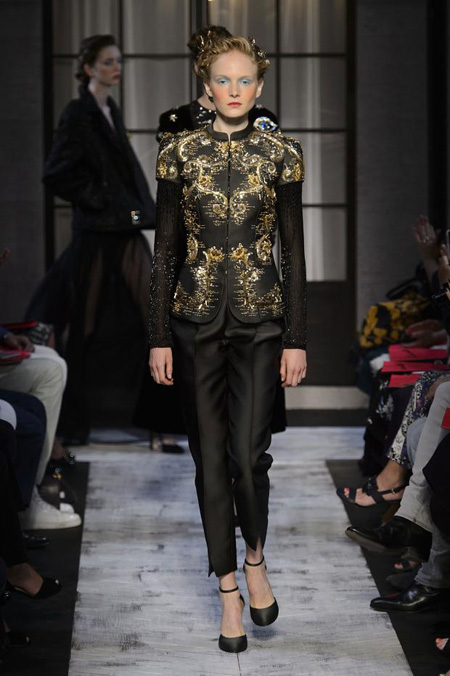 Photos: fashionising.com
Information: schiaparelli.com


Hits: 7382 | Leave a comment