'Friday wear/Road to Rio 2016' collection by Koefia students
Road to Rio 2016 greets and welcomes the next Olympic Games that will take place in Rio de Janeiro. Their program presents 28 different types of sports for a total of 42 disciplines.
The research project on which the Haute Couture collection presented by the 3rd year Koefia Academy students for their Final Work 2015 is based, focuses in fact on the concept of Sport, a theme loved by all international fashion designers.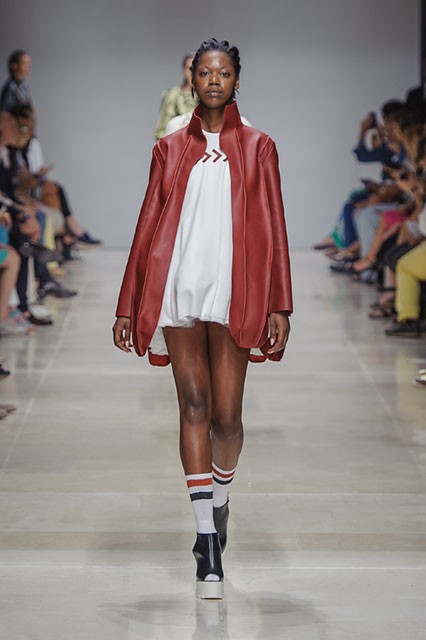 Once called 'Friday wear', this kind of style allows people to wear casual garments at the end of the working week.
At the same time, it has become a sports style itself ranging through many definitions and new textile areas.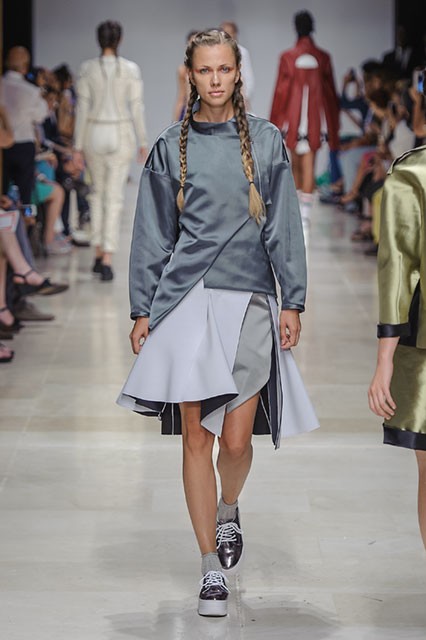 Free time and sport wear, if considered in the area of gymnastic practice, go from the comfortable and flexible easy wear to the city wear which combines sport and formal elegance. In the case of outer wear, the common values of both men' and women's fashion remain: protection, lightness, easy care, and multifunctionality.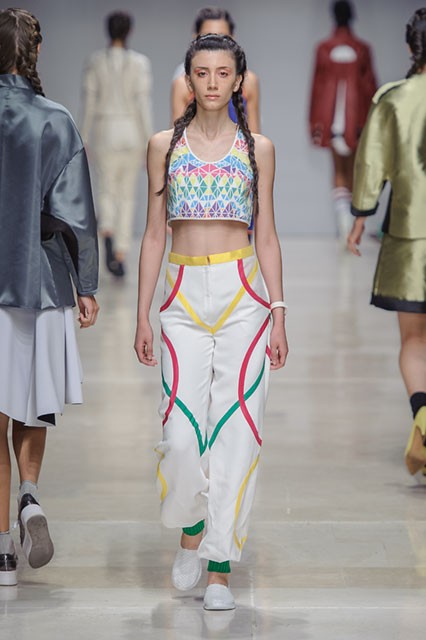 Koefia collection depicts our contemporary fashion starting from the Friday wear, passing through the sport universe and its definitions, down to our days with a glimpse at Brazil with its colors, allegories, and architectures.
The 45 outfits hand-sewn by the 3rd year students with the Italian Haute Couture bon ton and style evoke modern forms and contents at the same time hinting at our time's needs and way of life.
Elegance and practical approach call for new solutions.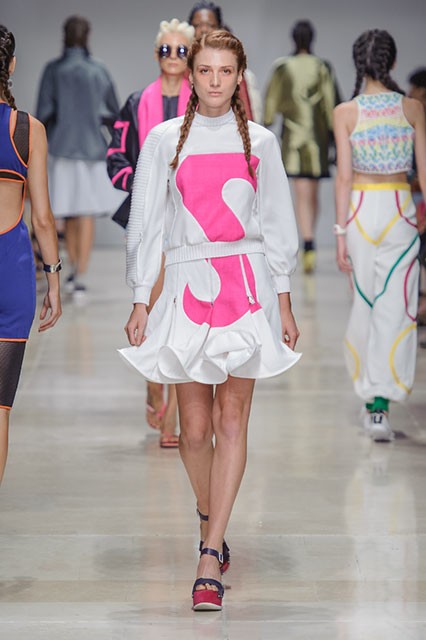 Sport details become Haute Couture details. Small hints turn into large structures: shoe strings and sewing of technical accessories, swimming costumes in piquet become Haute Couture dresses, some others are dedicated to woman fencers.
The 80s casual style is present in the boxer pants and acetate sweatshirts whose fabric becomes an elegant evening dress.
Motocycles and bikes are used wearing cocktail dresses, graphic motives interplay with tennis with a line that becomes a luxury pret-a-porter outfit, the striped black sheath hints at the referee's uniform. Sport fabrics and transparent, hand embroidered tennis nets (almost a tulle fabric) go hand in hand with muscle plasters used by sportsmen. It is a homage to the techno-fabrics decorated with stitching, according to the tailoring tradition.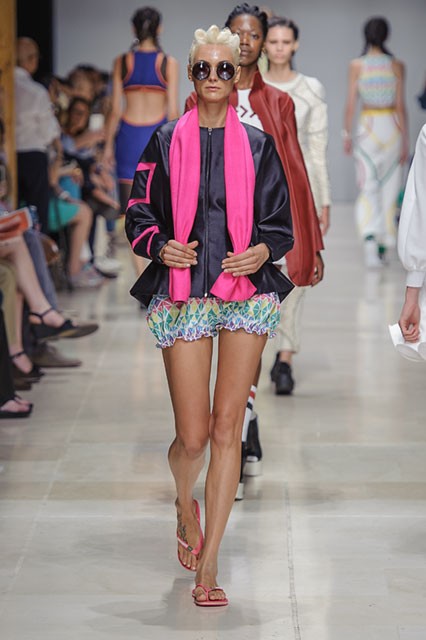 The sport disciplines reconsidered from the Haute Couture's angle will meet in Rio de Janeiro with Brazil's colors present in Brazilian writers prints, in the city murals, and architectures. The colored bomber jacket dances on the catwalk at the sound of a joious samba.
Black&White garments of Amazone natives are reconstructed in a sporting manner using their structures, bodies, tatoos, with a strong graphic impact.
The whole collection is based on primary colors and those of the Olympic medals: Gold, Silver, and Bronze.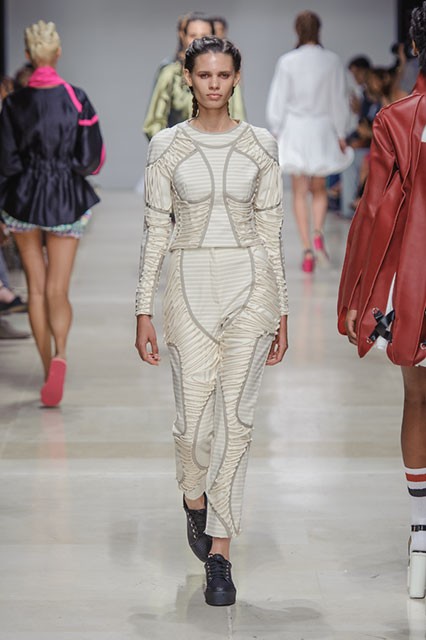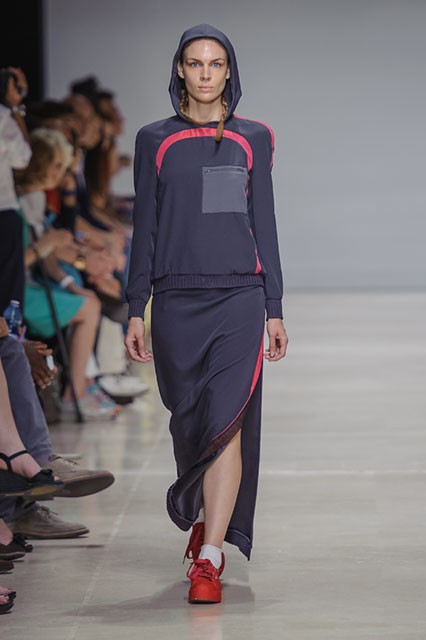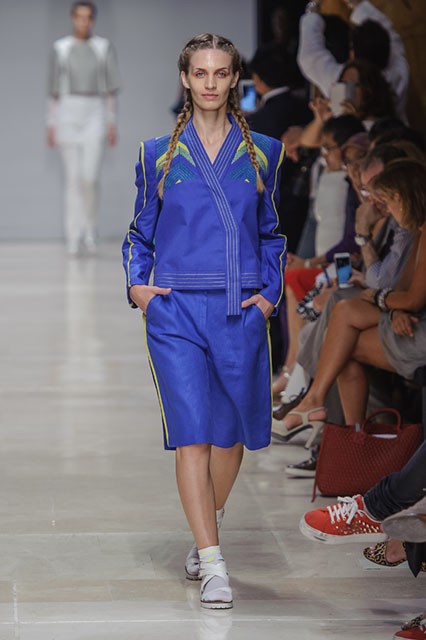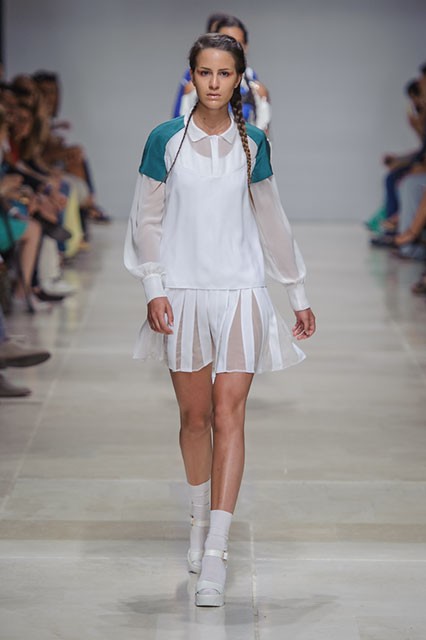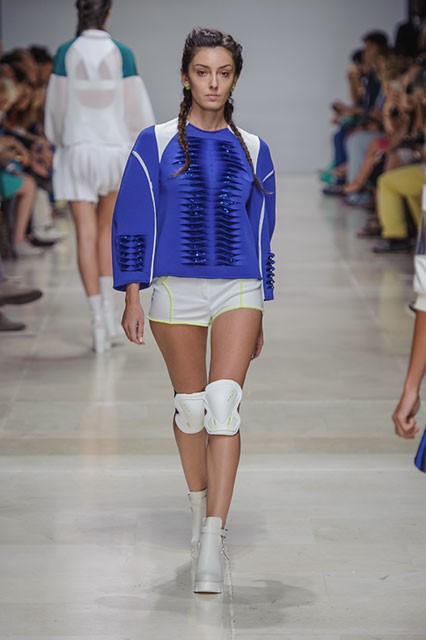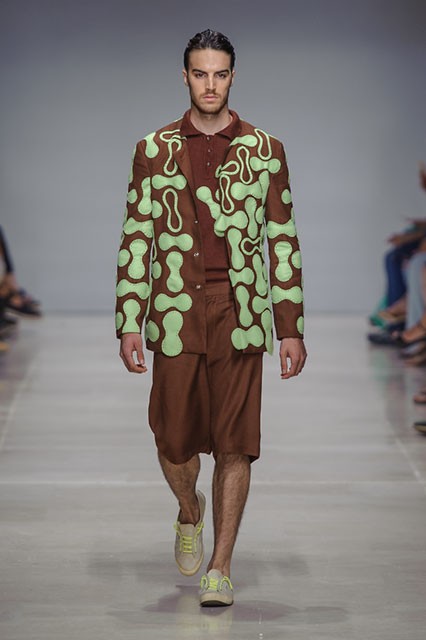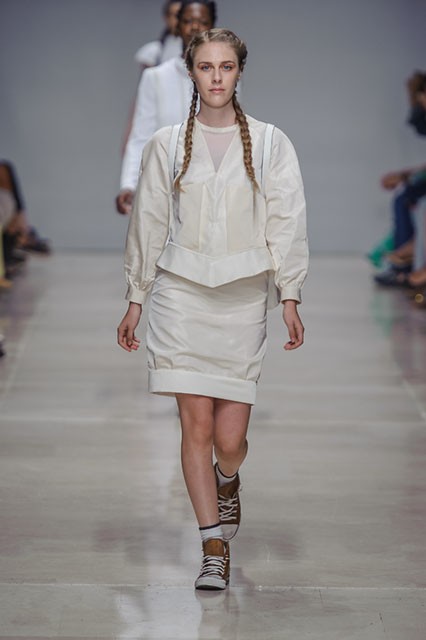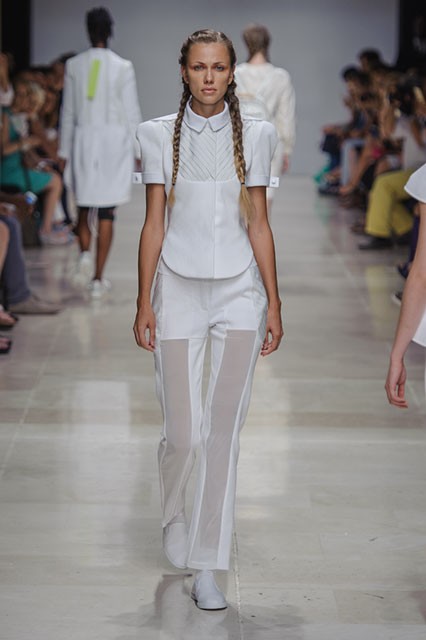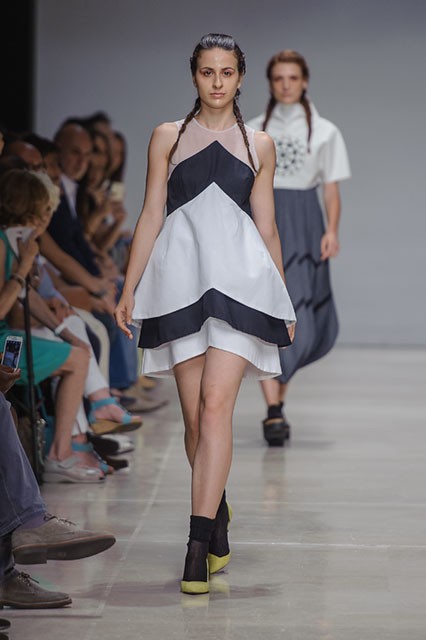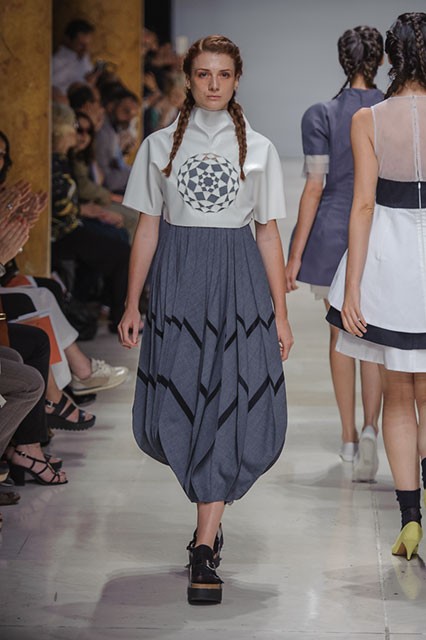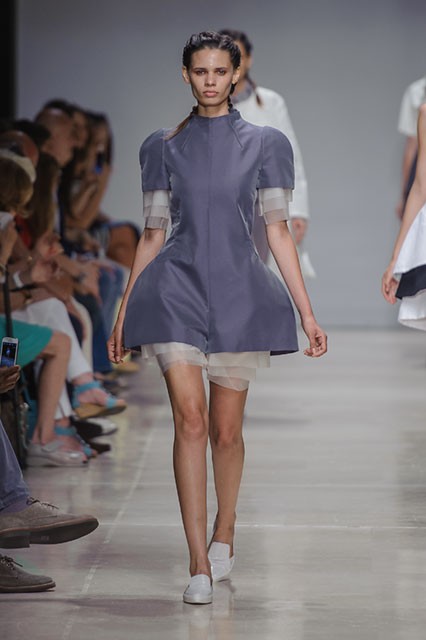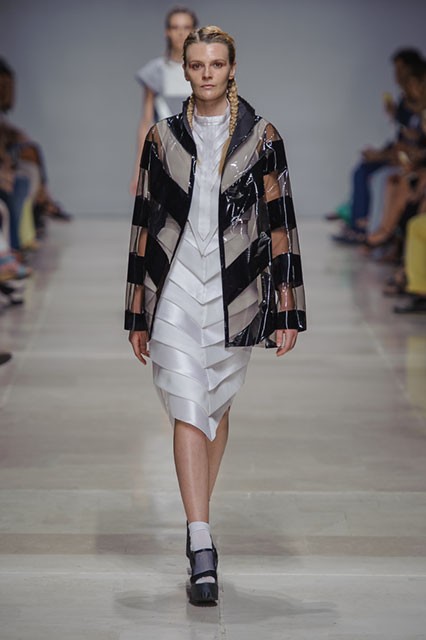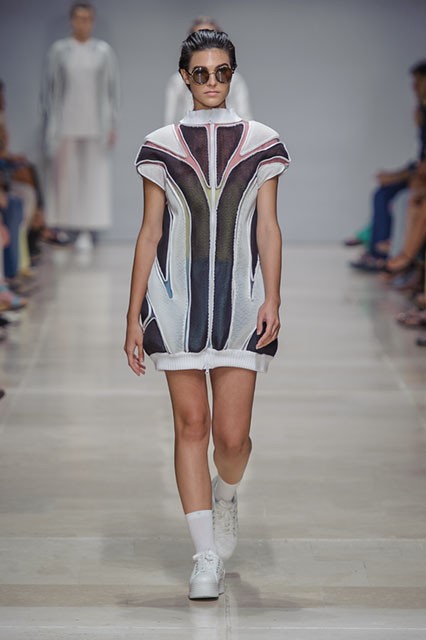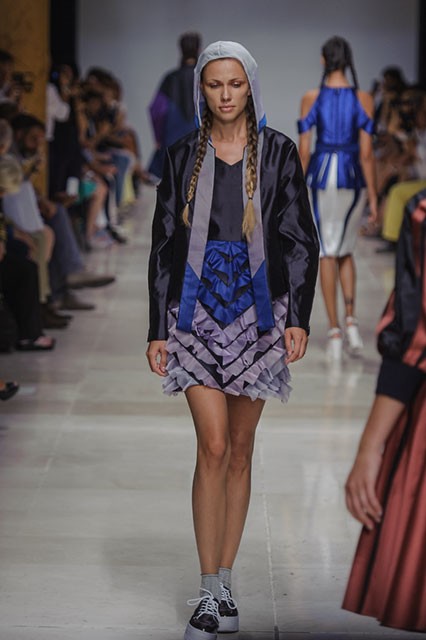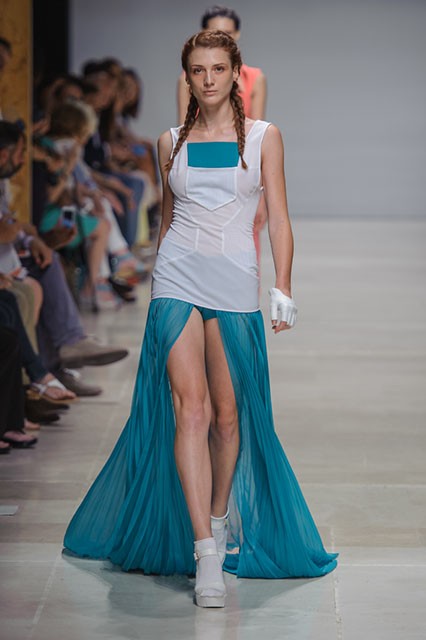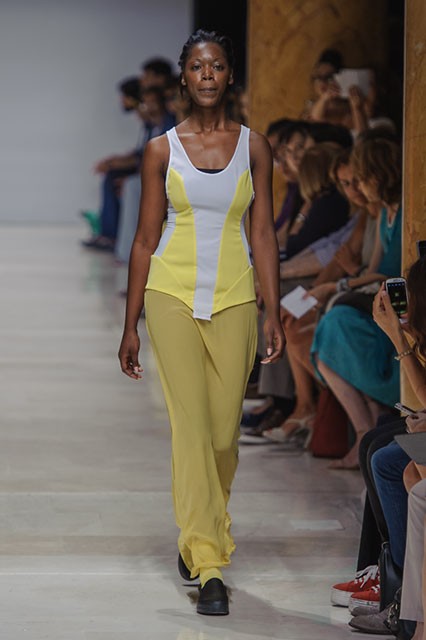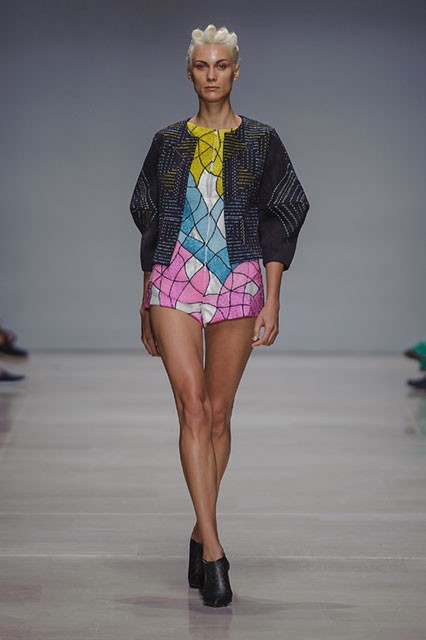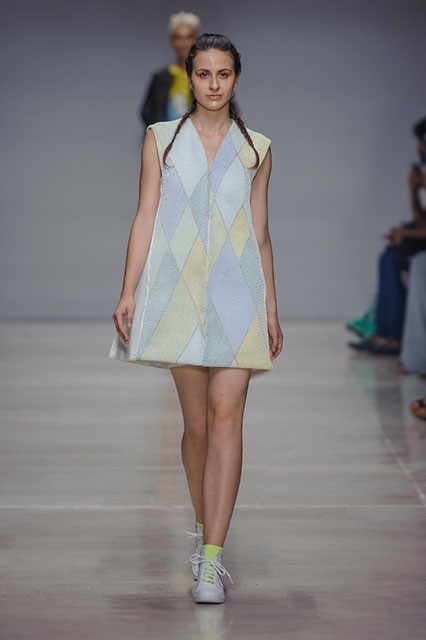 Photo: © Gorunway
Information: altaroma.it




Hits: 5203 | Leave a comment