'An Homage to the Tudors' - Curiel Couture Fall-Winter 2015/2016 collection
'This collection was inspired by the Tudors and dedicated to Her Royal Highness, Queen Elizabeth for her ninetieth birthday: an homage to a monarch who, in the 20th and 21st century has been an example of great style, elegance, civility, discretion and extraordinary balance.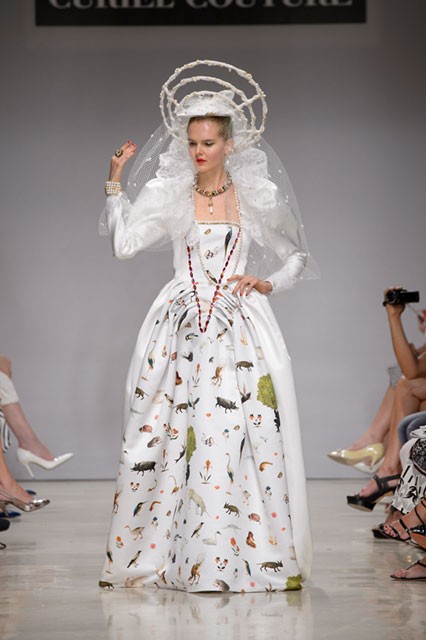 All the years between the last 1400s and the early 1600s, the span of time that saw the English Renaissance and the Kingdom of the Tudors, were extremely interesting and instructive from the point of view of the traditions and they are, to this day, a source for parallelism, similarities and inspiration.
As a matter of fact, already at the time of Shakespeare, it was fashionable for young damsels to wear male clothes and for young men to wear female ones: actually nothing has really changed.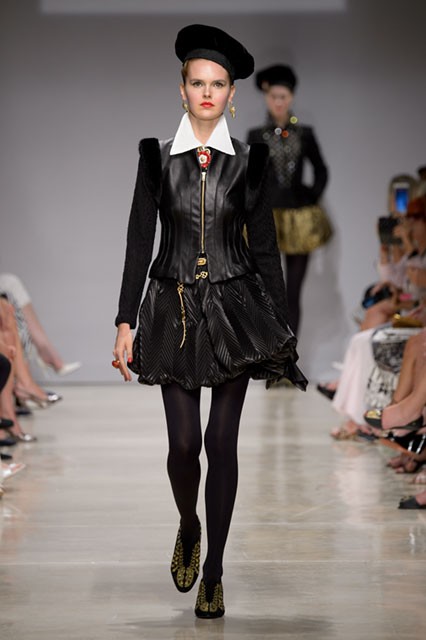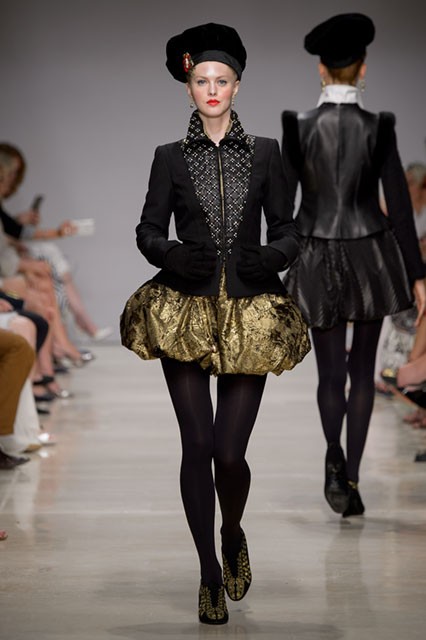 At that time, luxury was pushed to the extreme in a neverending research for ornaments and accessories, along with the love for pairing fabrics, embroidery, gems and lace.
The much lauded national textile that was the heart of the British economy at that time was wool, that was exported to many distant countries, from Persia to Morocco and to the Americas by very couragious merchants. The upper middle class and newly rich people however, would rather have their garments made with velvet, silk and damask imported from Venice.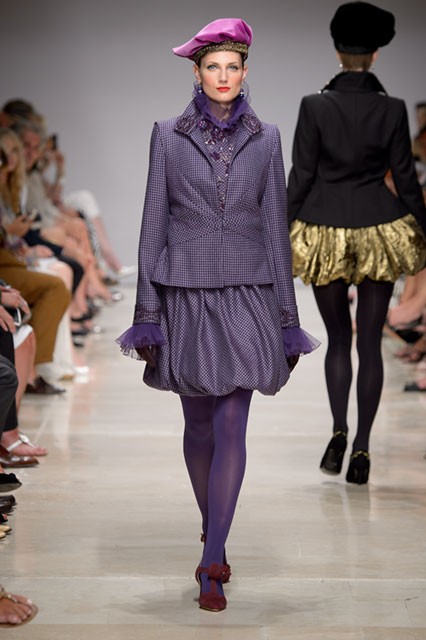 The brightest, the most elegant and luxurious moment was Queen Elizabeth I's reign. Thanks to paintings and to the gifts that she received from many ambassadors who would bring fashionable French dolls, she was able to look at other countries' styles and fashion, having her very skilled tailors copy the elegant garments.
Amazingly, the streets were already teeming with second hand markets to meet the ambitions of those who couldn't afford first hand clothes. As I was saying, very little has changed from a social point of view.
The style and the lines of the garments and of the jackets were the main inspiration for this collection. They would visually highlight the waist line, making it look longer and underline the low neck lines and the hips, thus creating a more balanced feminine silhouette.
Every single detail is relevant, from the ruffs to cuffs, from belts to the multi-colored fabrics and to bijoux.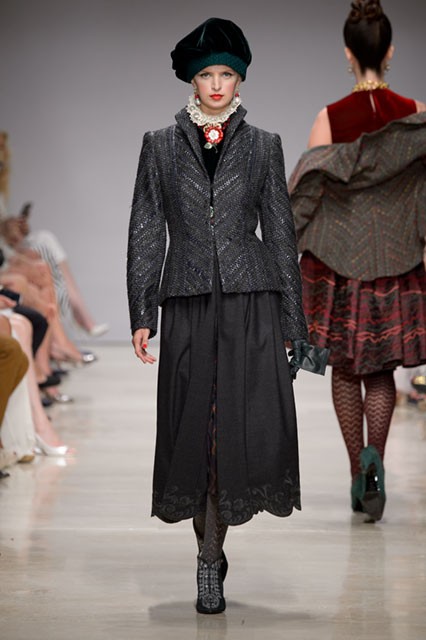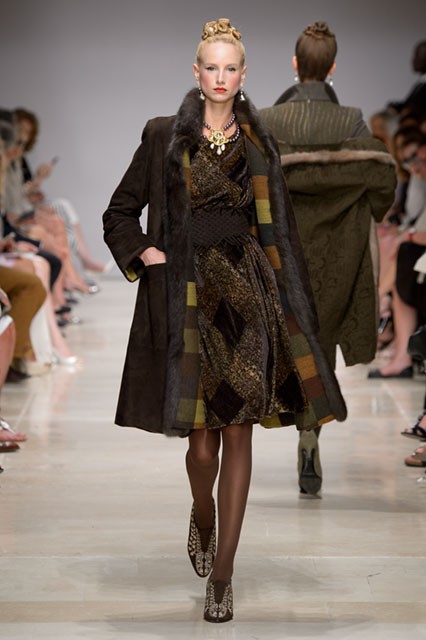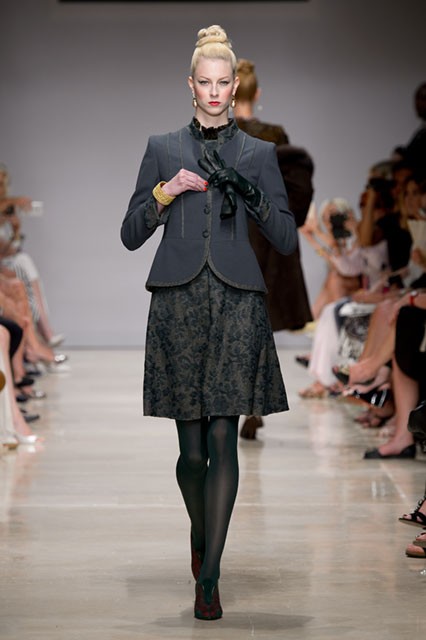 Footwear is particularly worth the attention, because all the slippers were revisited and embroidered with large fringes for day footwear and different kinds of silk for evening footwear'.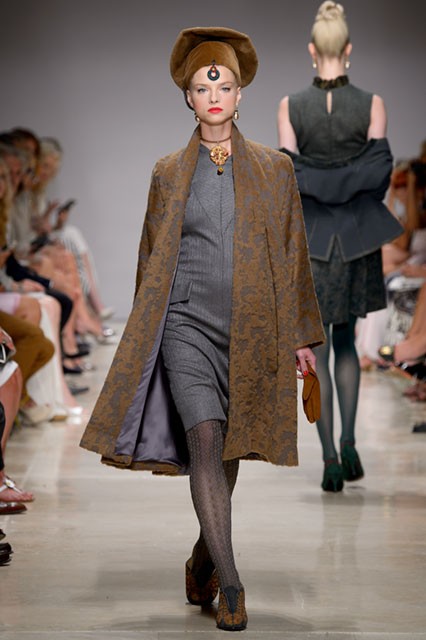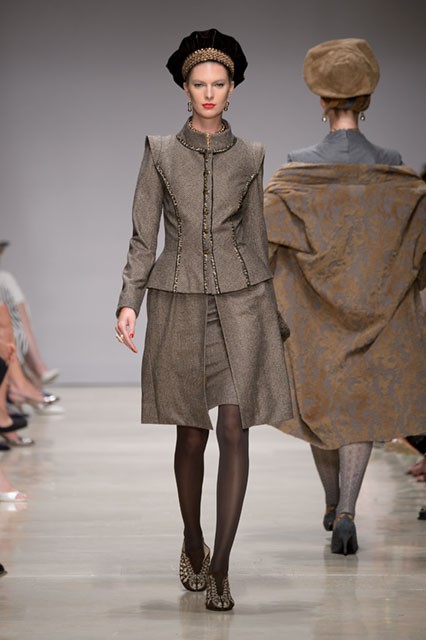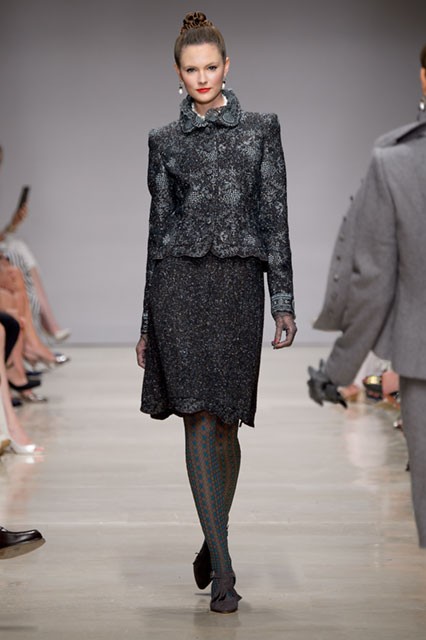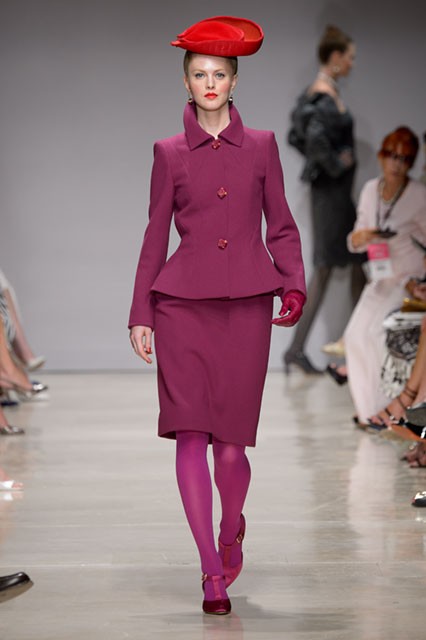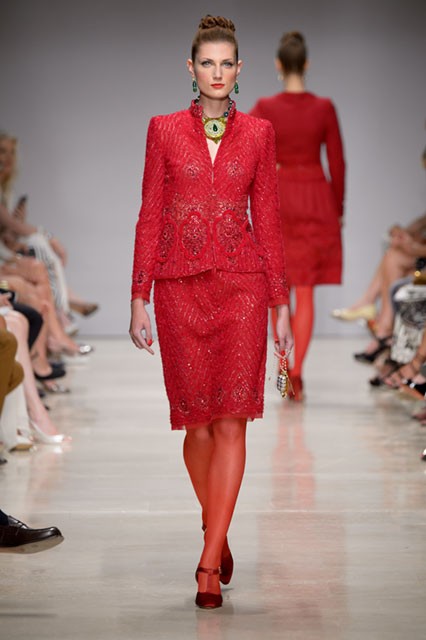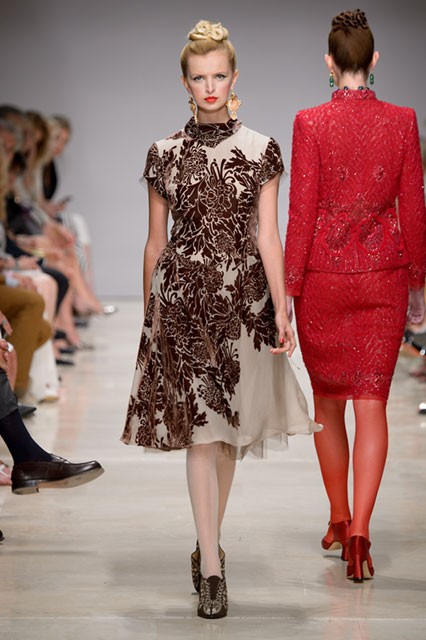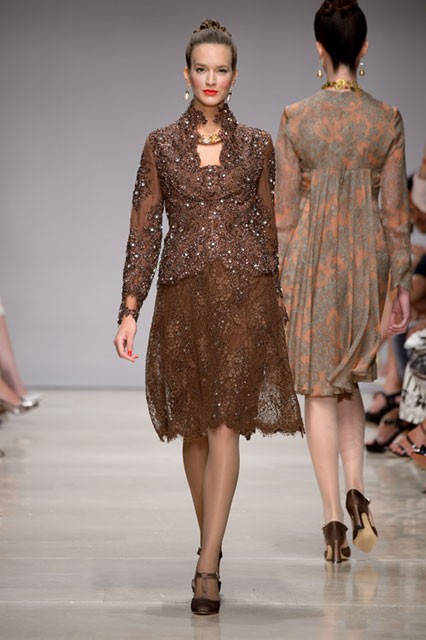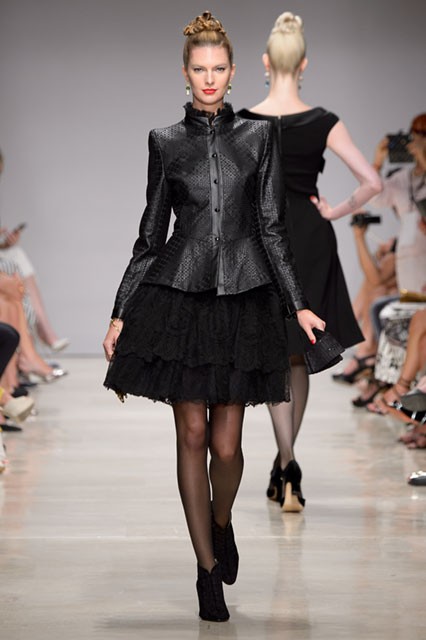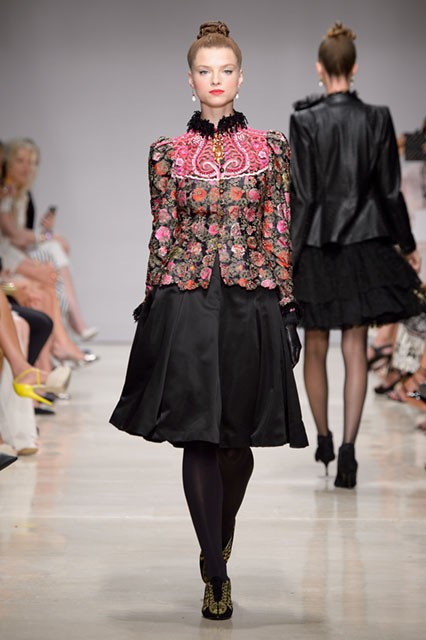 Accessories
Jewels: Marina Corazzari
Footware: Gigliola Curiel for Pasticcini Milano
Stockings: Pierre Mantoux
Hair: Gallia e Peter Per Curiel
Gloves: Sermoneta
Hairstyle: Sergio Valente with Intercoiffeur Italia
Make Up: Valentina Orlandi, Lorena Leonardi e Chiara Castellini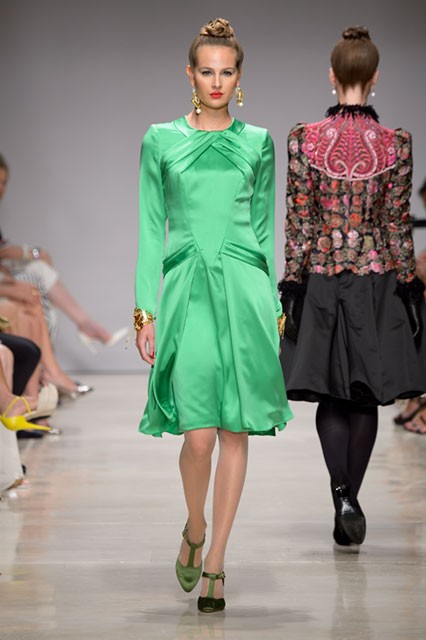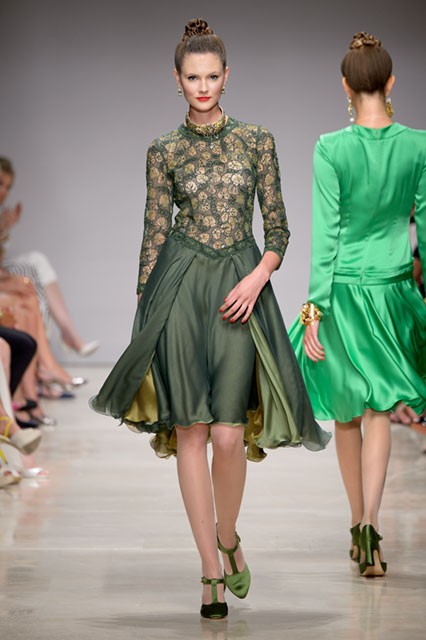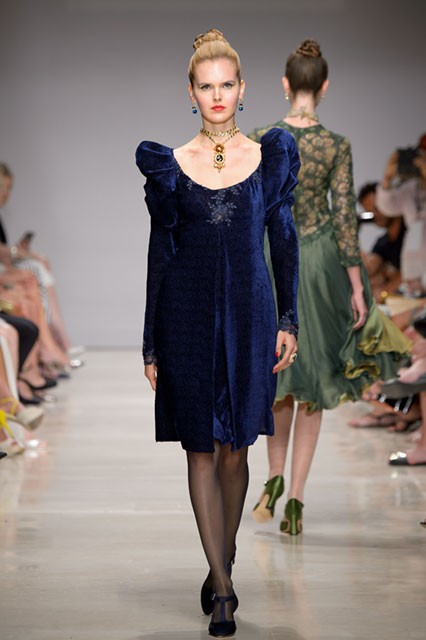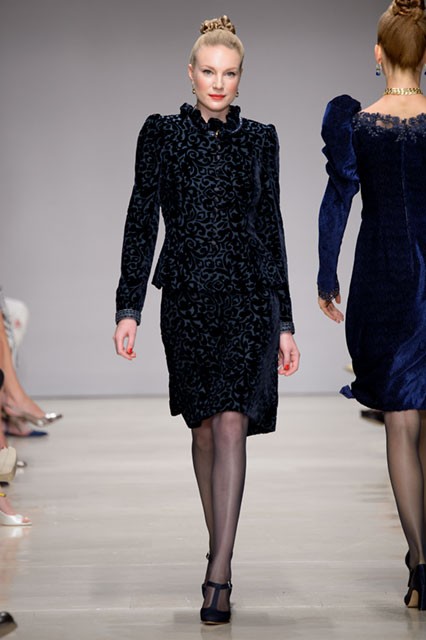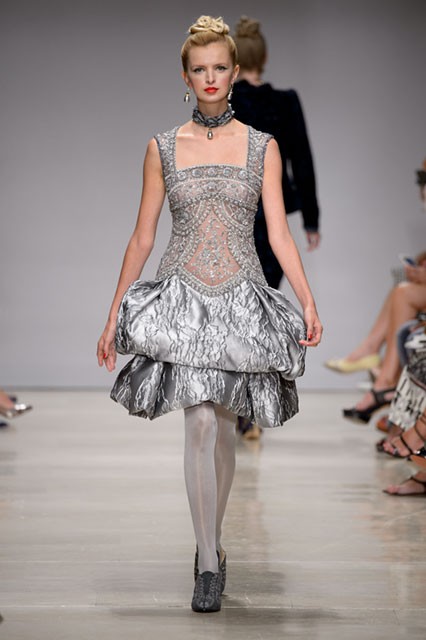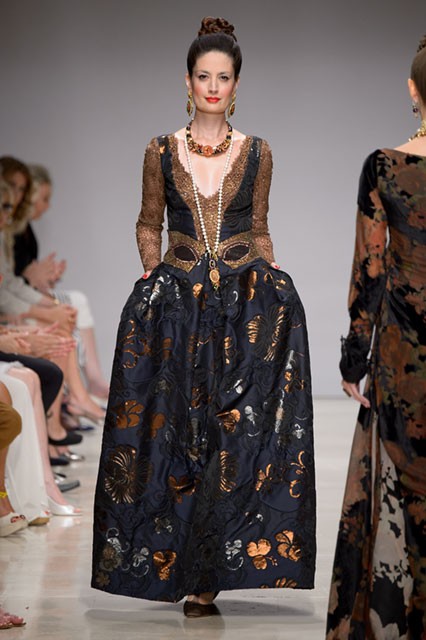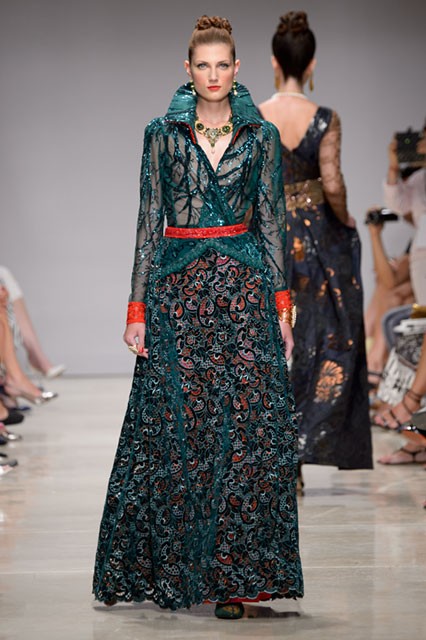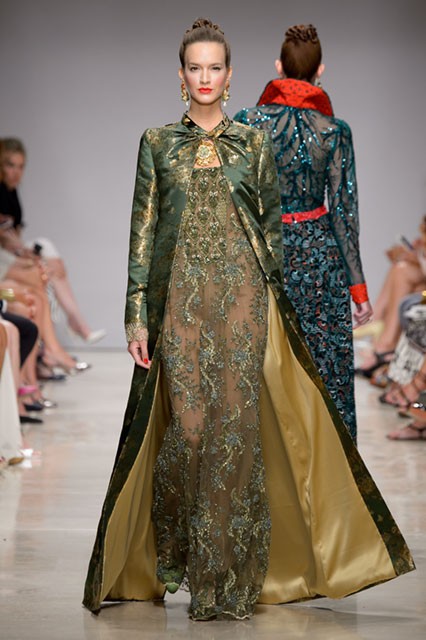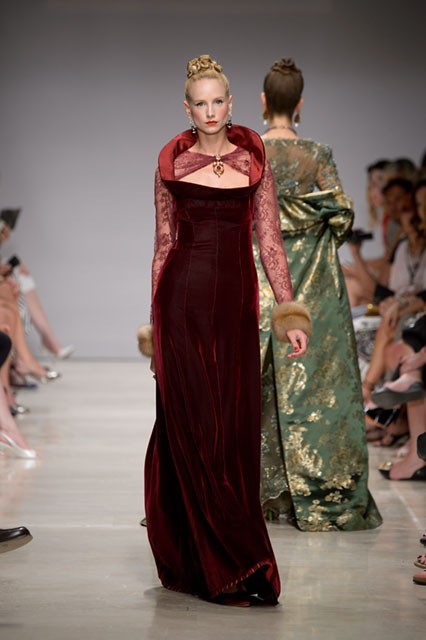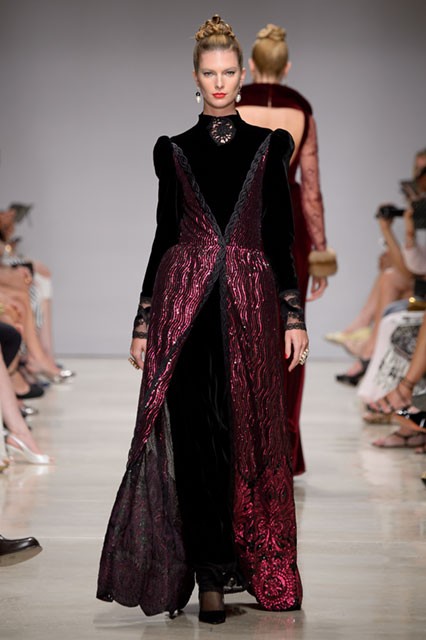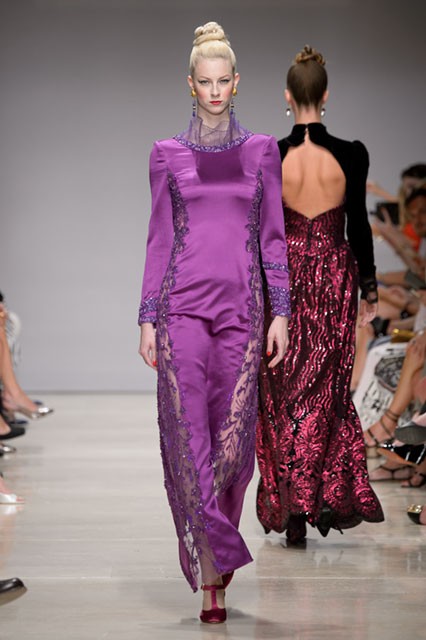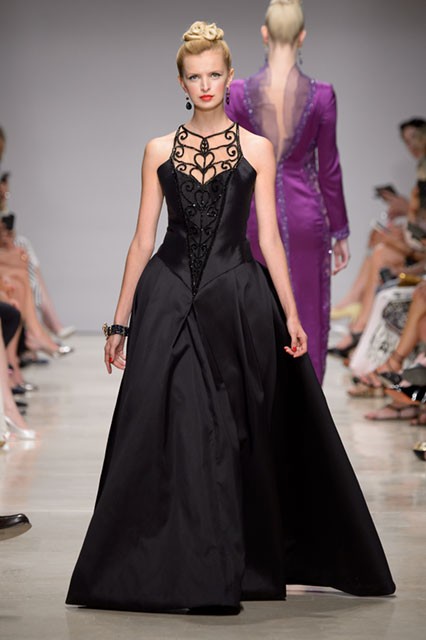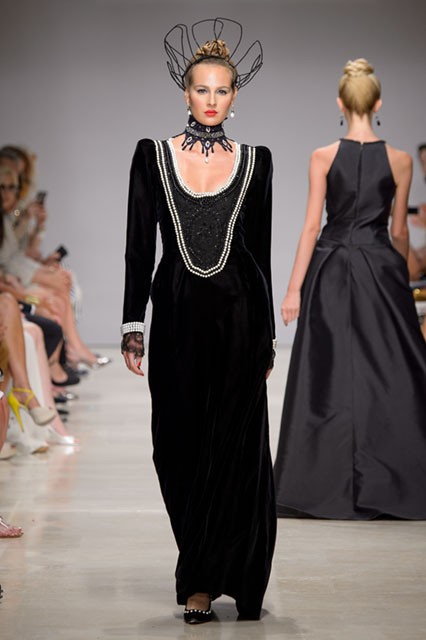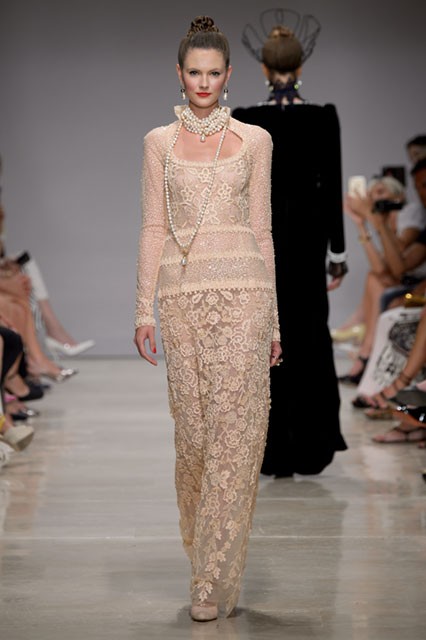 Information: altaroma.it
Photo: © Gorunway


Hits: 15535 | Leave a comment