Autumn/Winter 2015-2016 trends: Velvet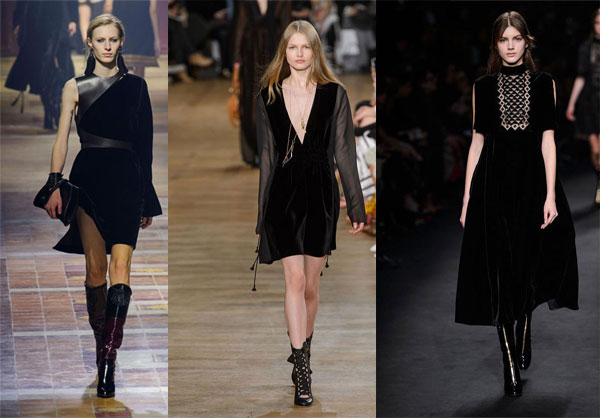 The most trendy fabric for Fall/Winter 2015-2016 is the velvet. It is preferred for designing dresses. The world famous designers bet on the black velvet because of its elegance.
The creations are enriched with shinny details such as leather elements, embroideries, and sequins. You can see velvet long dresses, velvet short dresses, velvet midi skirts, and velvet jumpsuits.
The color palette is poor, the garments are made by black velvet usually, but you can see also a bordeaux velvet and all its shades.
We made a selection of some of the most famous brands that uses velvet in their Autumn/Winter 2015-2016 collections: Saint Laurent, Givenchy, Chloe, Lanvin, Ralph Lauren, Sonia Rykiel and Valentino.
Get inspired: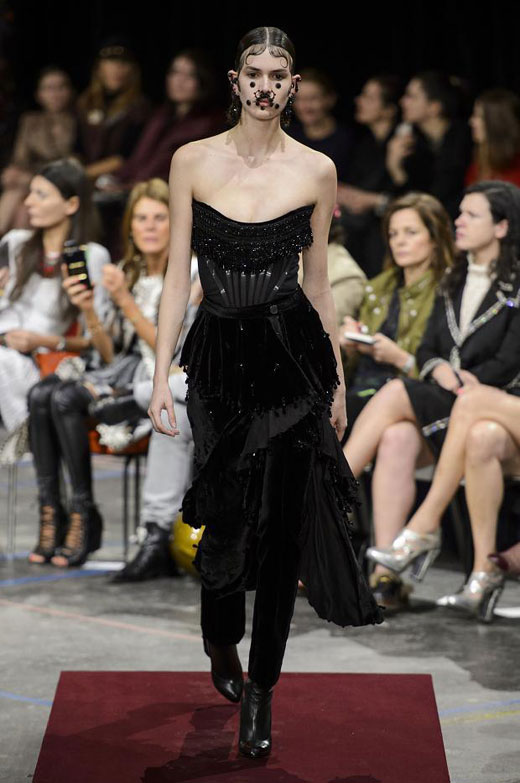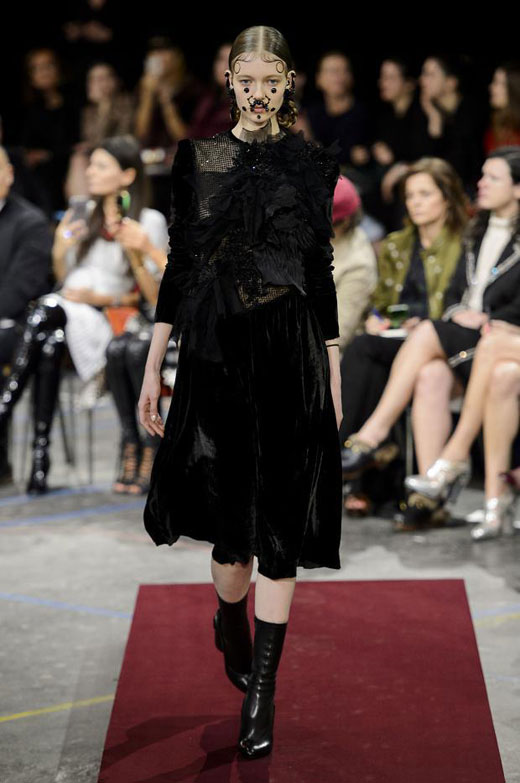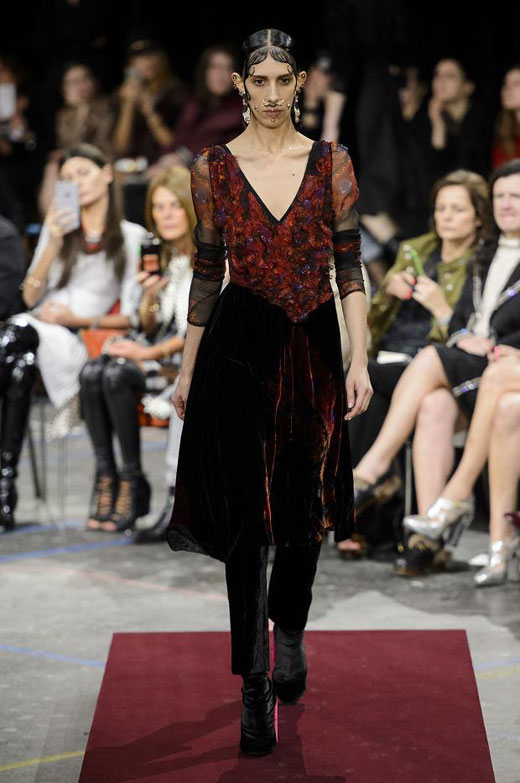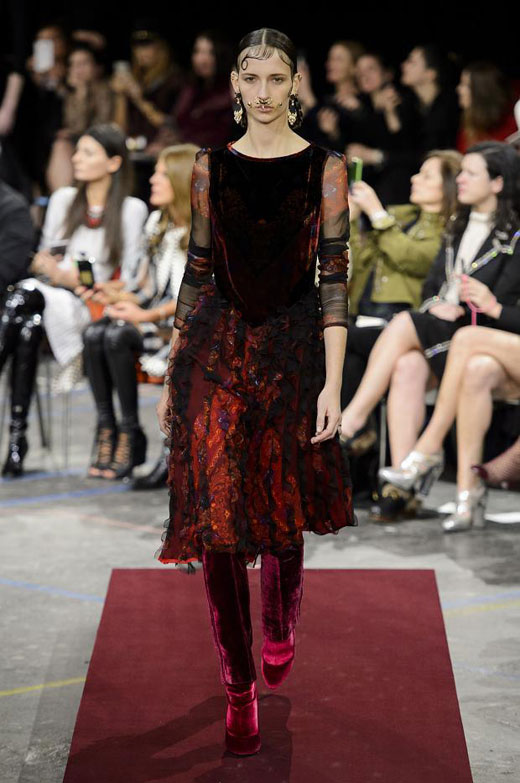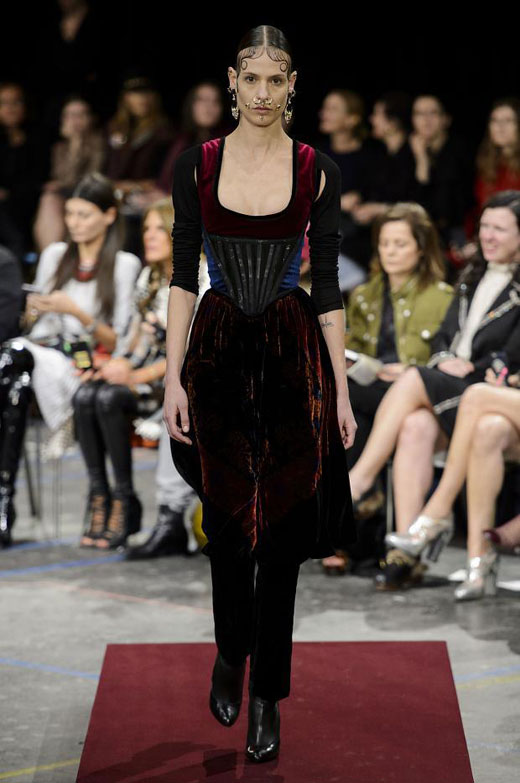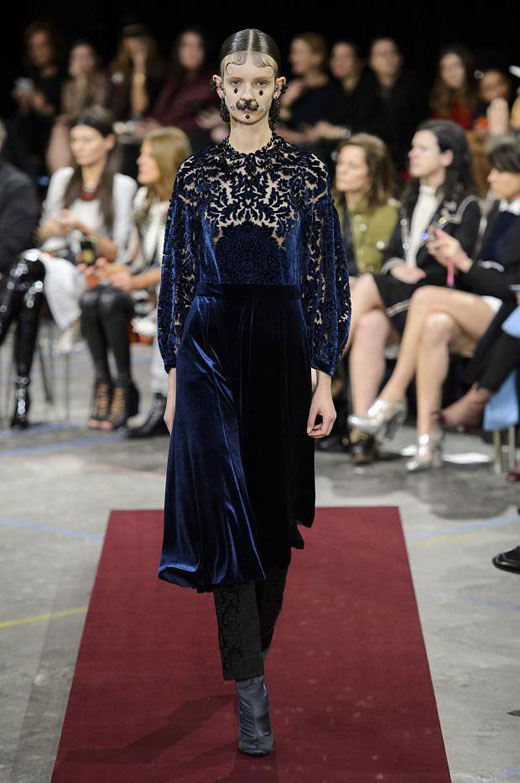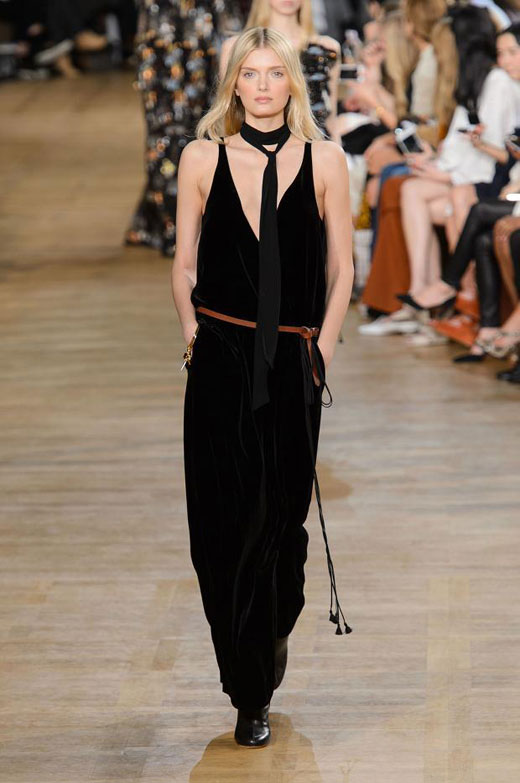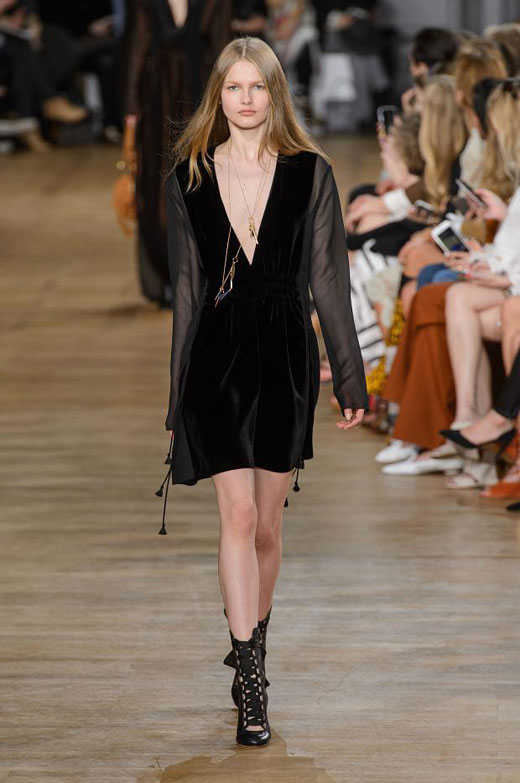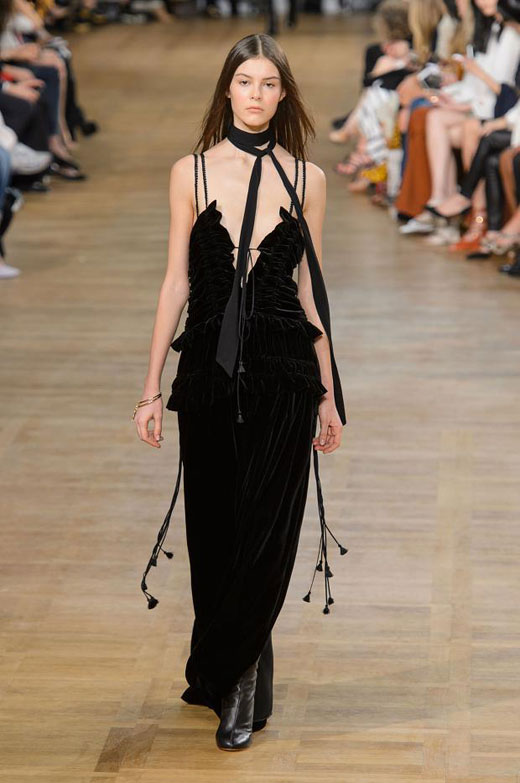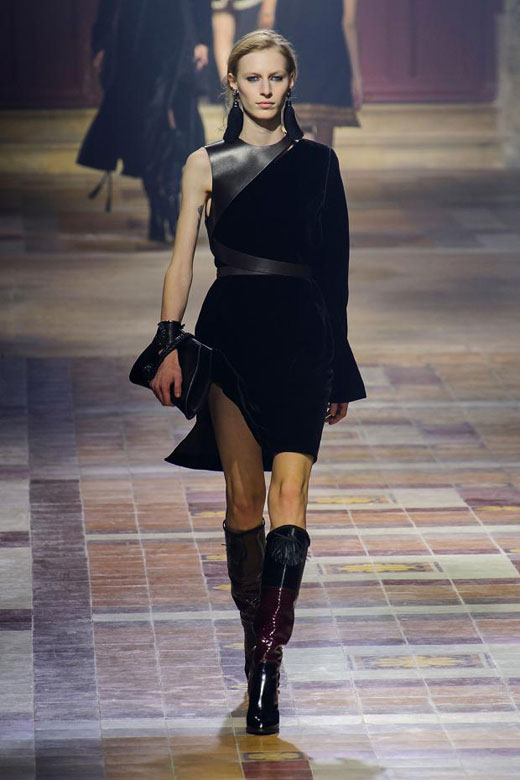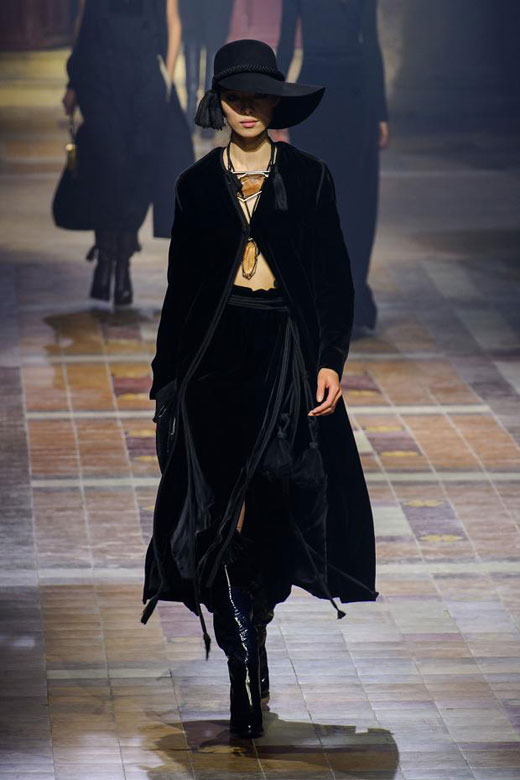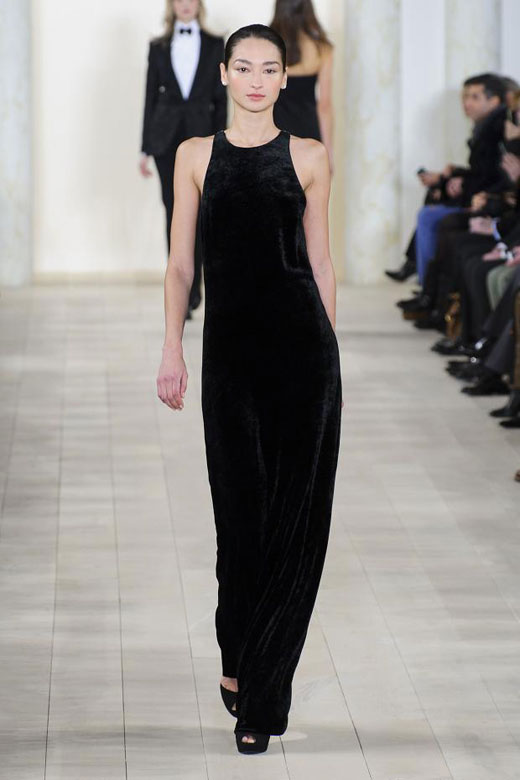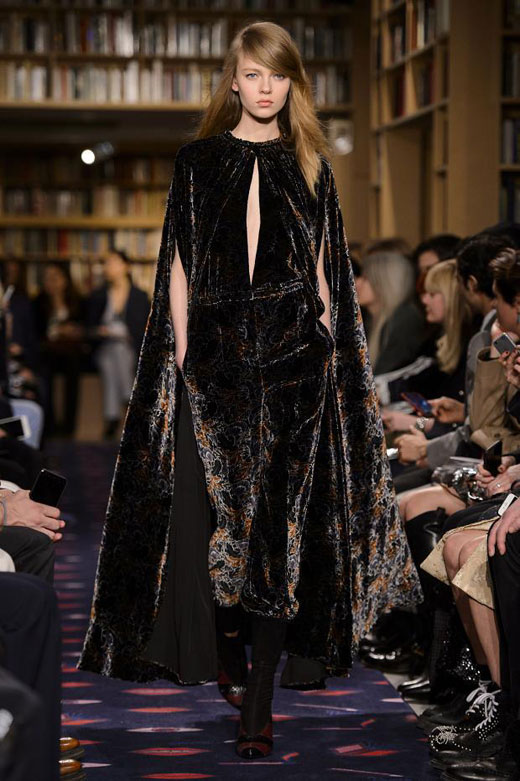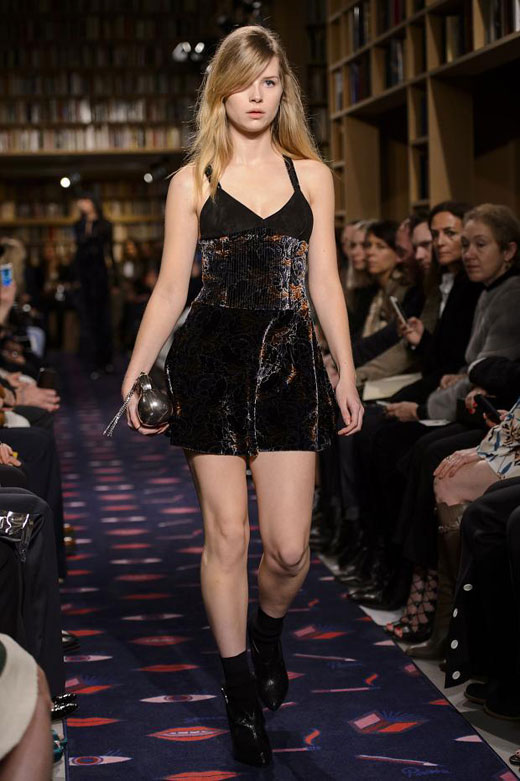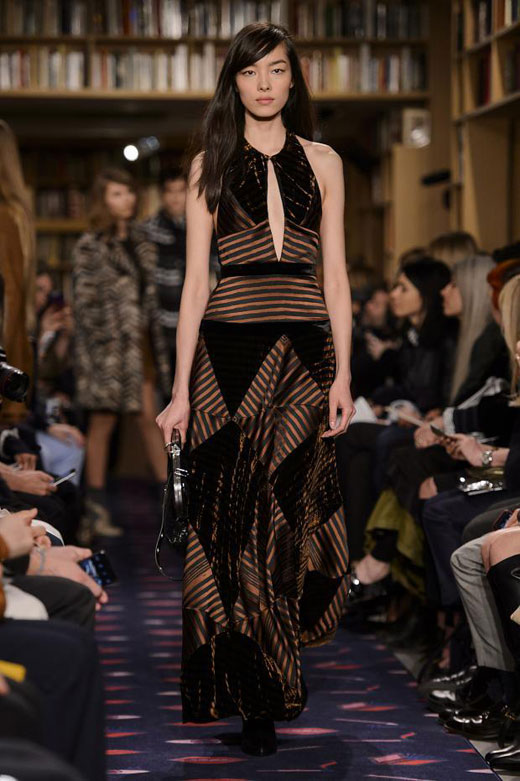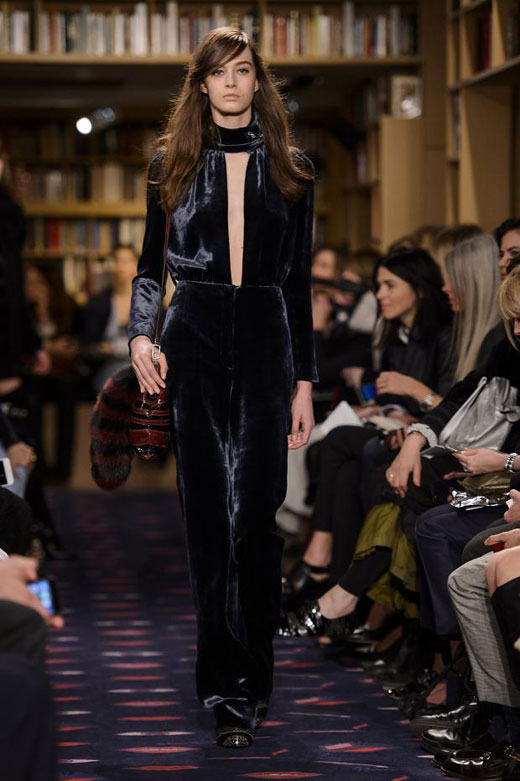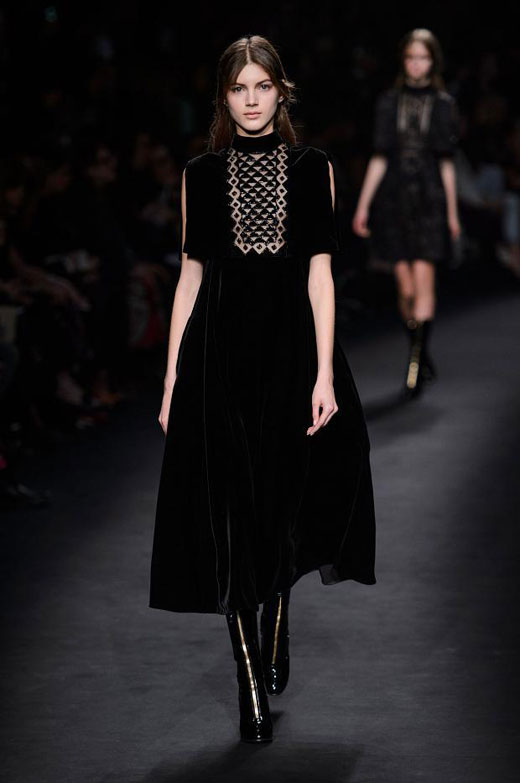 Photos:
1 - Autumn/Winter 2015-2016 trends: Velvet
2 - 8: Givenchy Fall/Winter 2015-2016 collection
9 - 11: Chloe Fall/Winter 2015-2016 collection
12 - 13: Lanvin Fall/Winter 2015-2016 collection
14: Ralph Lauren Fall/Winter 2015-2016 collection
15 - 18: Sonia Rykiel Fall/Winter 2015-2016 collection
19: Valentino Fall/Winter 2015-2016 collection



Hits: 9079 | Leave a comment