Fall/Winter 2015-2016 fashion trends: Punk style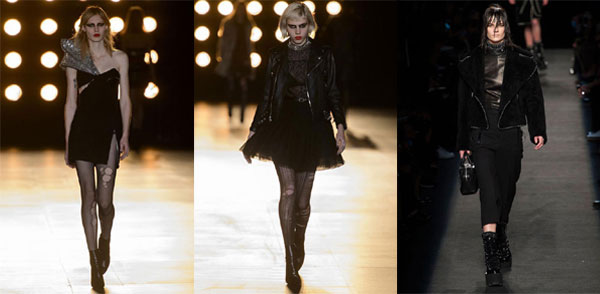 Season Fall/Winter 2015-2016 brought us a wide variety of colours, styles, silhouettes and prints. Today, we are going to present the Punk style as a trend for the upcoming season.
There is a wide range of punk fashion, in terms of clothing, hairstyles, cosmetics, tattoos, jewelry and body modification. Early punk fashion adapted everyday objects for aesthetic effect, such as T-shirts, leather jackets (which are often decorated with painted band logos, pins and buttons, and metal studs or spikes), and footwear such as Converse sneakers, skate shoes, brothel creepers, or Dr. Martens boots. Hardcore punk fans adopted a dressed-down style of T-shirts, jeans, combat boots or sneakers and crewcut-style haircuts. Women in the hardcore scene typically wore army pants, band T-shirts, and hooded sweatshirts.
Some of the fashion brands that included the Punk style in their Fall-Winter 2015-2016 collections are: Givenchy, Saint Laurent, Alexander Wang, Balenciaga, Marc Jacobs, Rodarte and so on.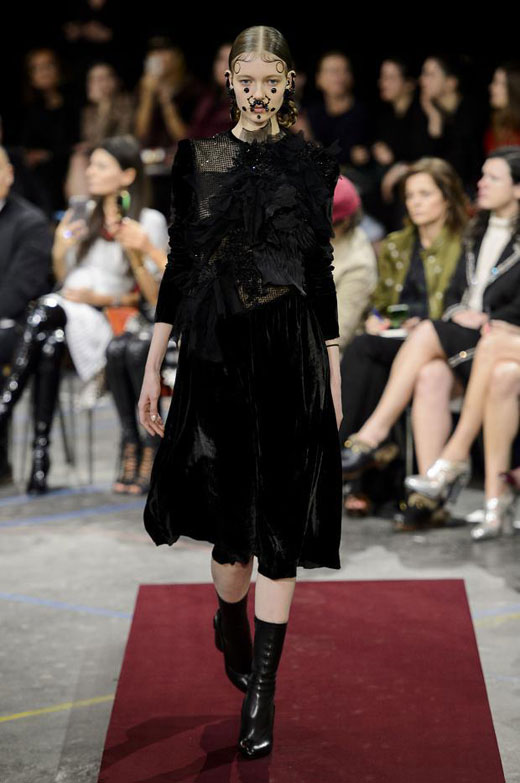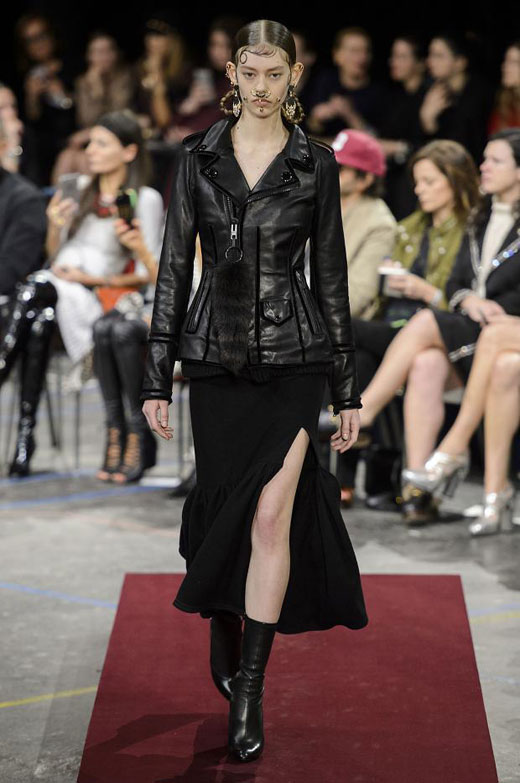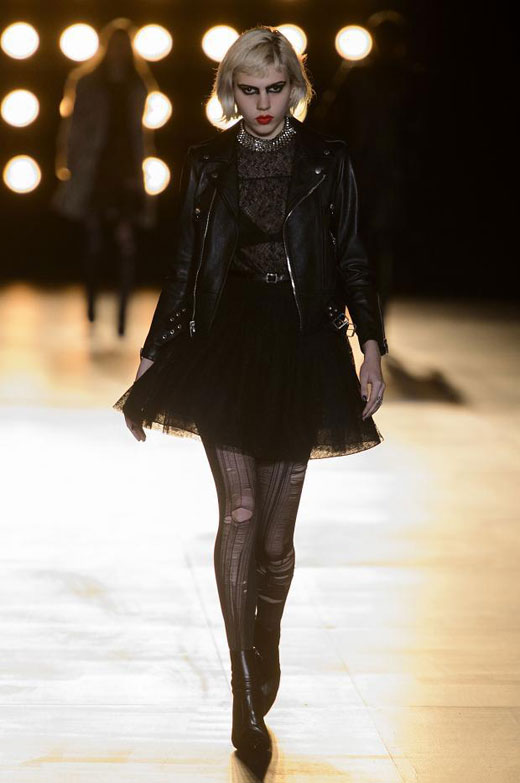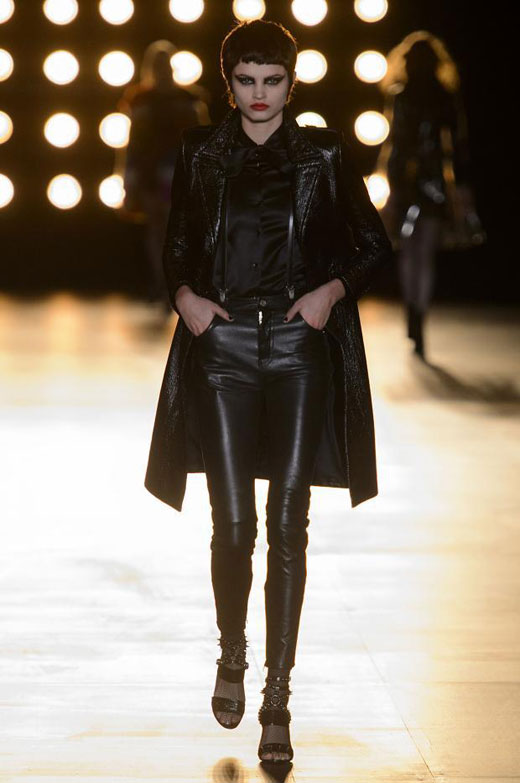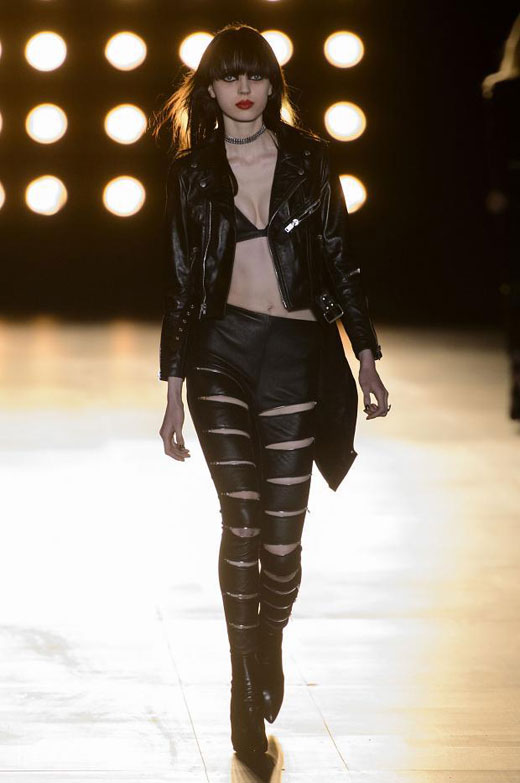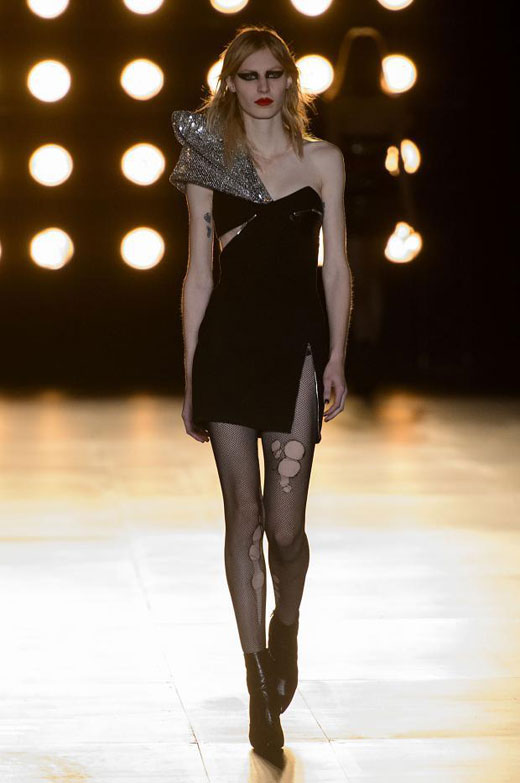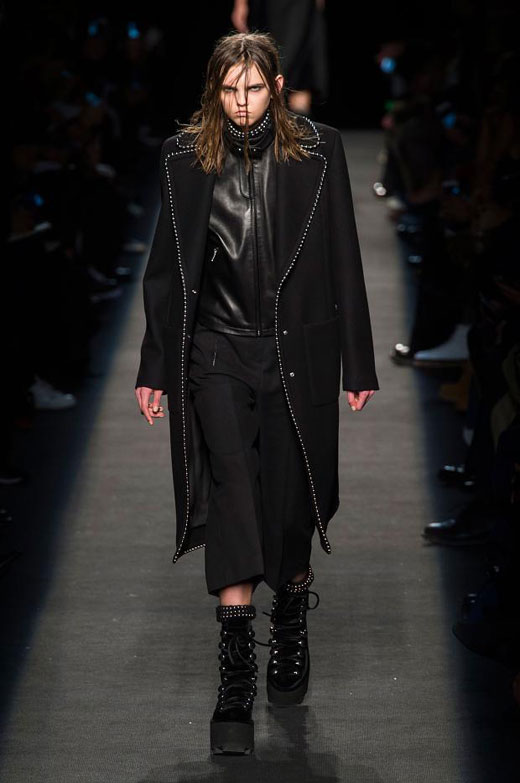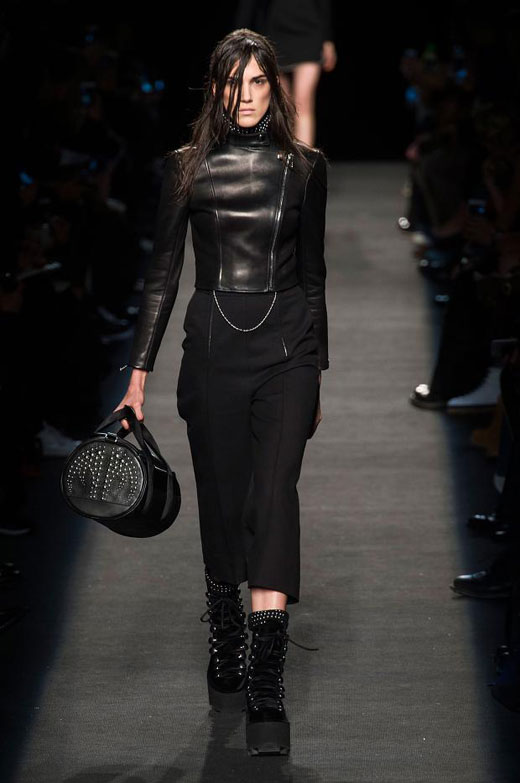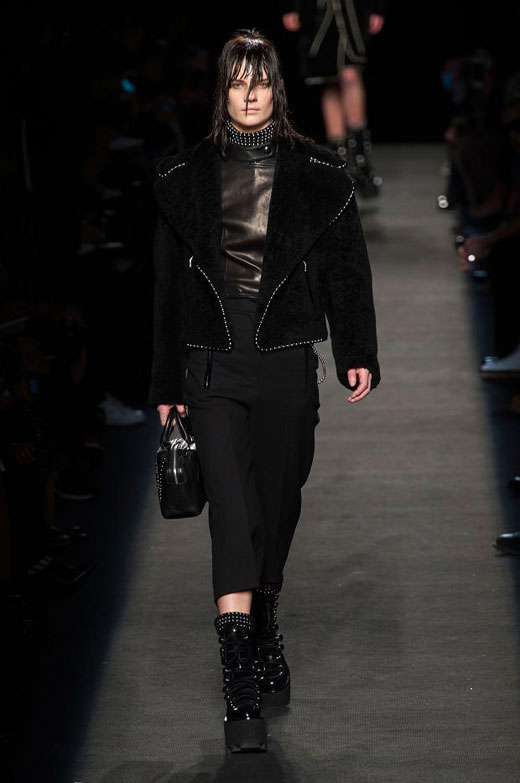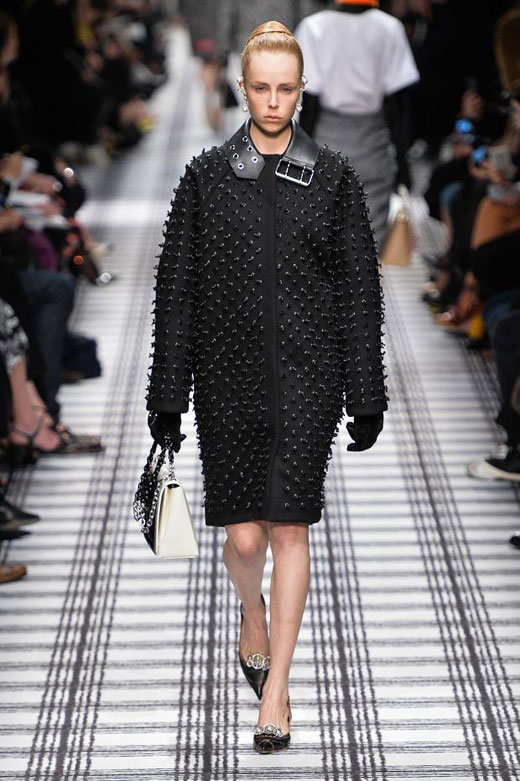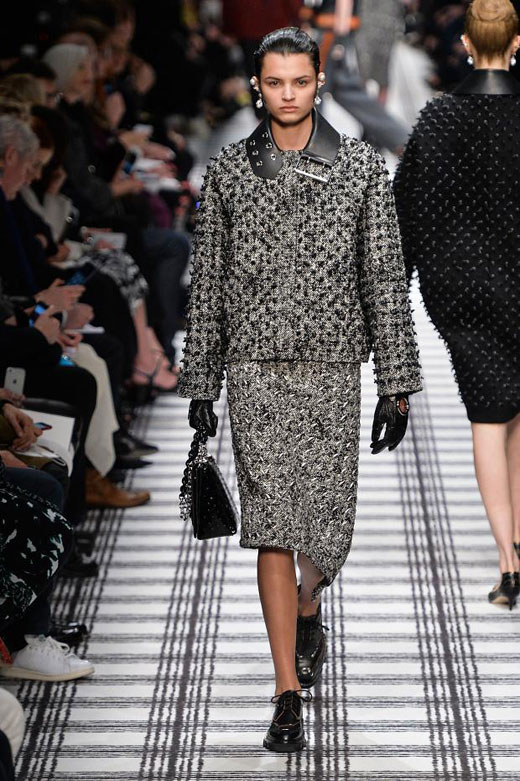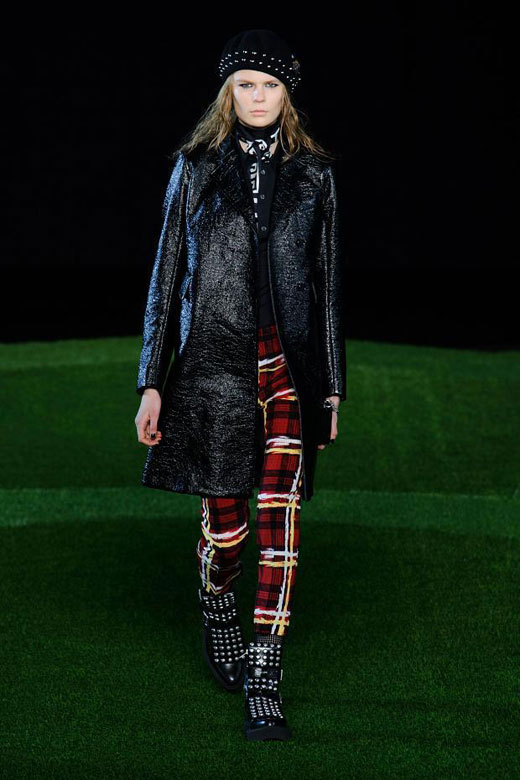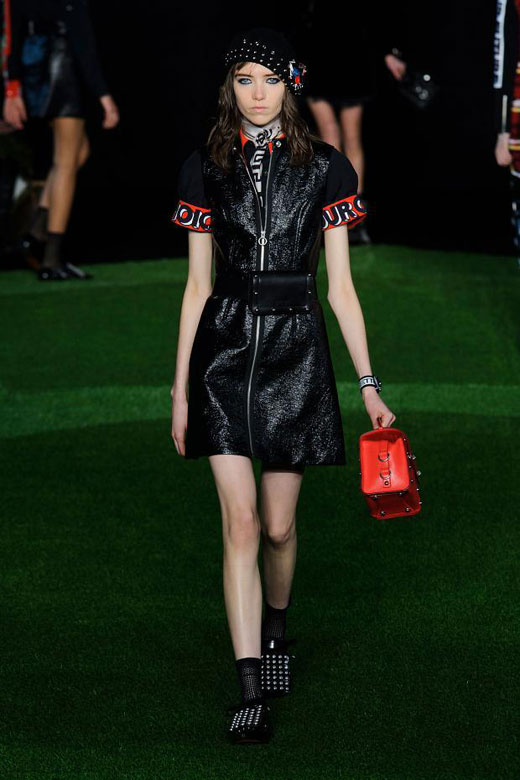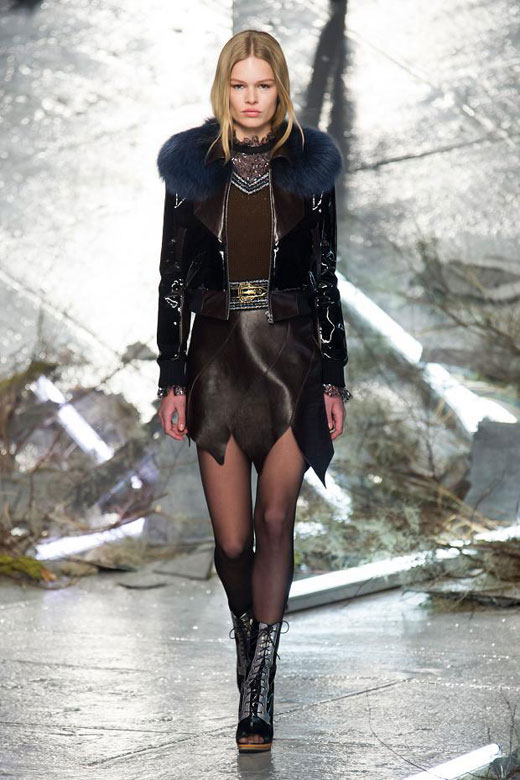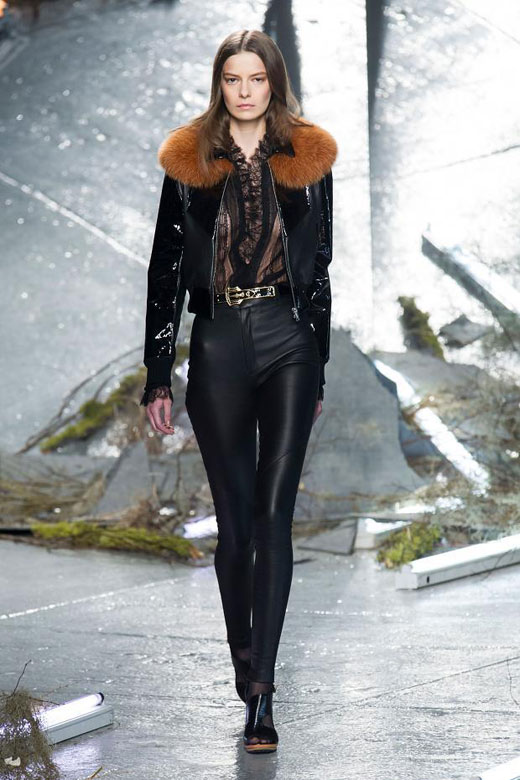 Photos:
1: Fall/Winter 2015-2016 fashion trends: Punk style
2 - 3: Givenchy Fall/Winter 2015-2016 collection
4 - 7: Saint Laurent Fall/Winter 2015-2016 collection
8 - 10: Alexander Wang Fall/Winter 2015-2016 collection
11 - 12: Balenciaga Fall/Winter 2015-2016 collection
13 - 14: Marc by Marc Jacobs Fall/Winter 2015-2016 collection
15 - 16: Rodarte Fall/Winter 2015-2016 collection



Hits: 9742 | Leave a comment