Tag: Rodarte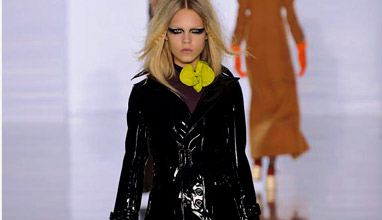 Fashion trends
Trench coats, jackets and dresses, mainly in black, red or grey slick vinyl are part of the womenswear collection for this cold season by fashion houses like Loewe, Maison Martin Margiela, Saint Laurent, Rodarte, Christian Dior and Rudybois.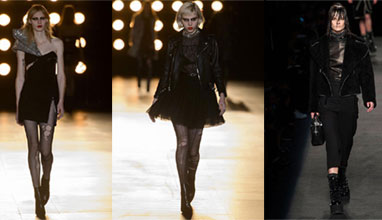 Fashion trends
Season Fall/Winter 2015-2016 brought us a wide variety of colours, styles, silhouettes and prints. Today, we are going to present the Punk style as a trend for the upcoming season.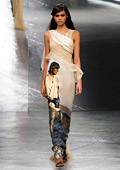 Collections
Growing up in California, 'Star Wars' was a 'big obsession' for Rodarte designer-sisters Kate and Laura Mulleavy. And they've decided that their collection for Fall-Winter 2014/2015 is the right place to show it including the images of Luke Skywalker, C-3PO, R2-D2 and Yoda in a few of their garments, shown on February 11, 2014 in New York, during the Mercedes-Benz Fashion Week.