Nina Ricci Spring/Summer 2016 collection
This collection broadens the vocabulary of a woman who is sensual and free. It is the expression of a sincere and determined femininity that appears seductive by accident.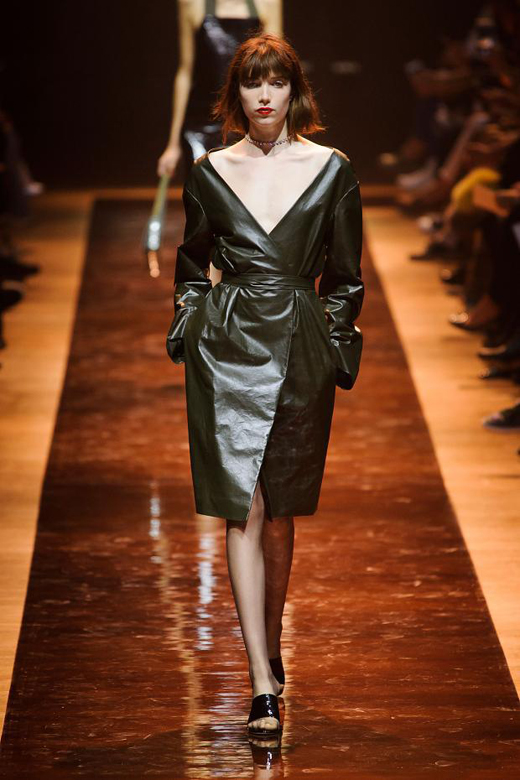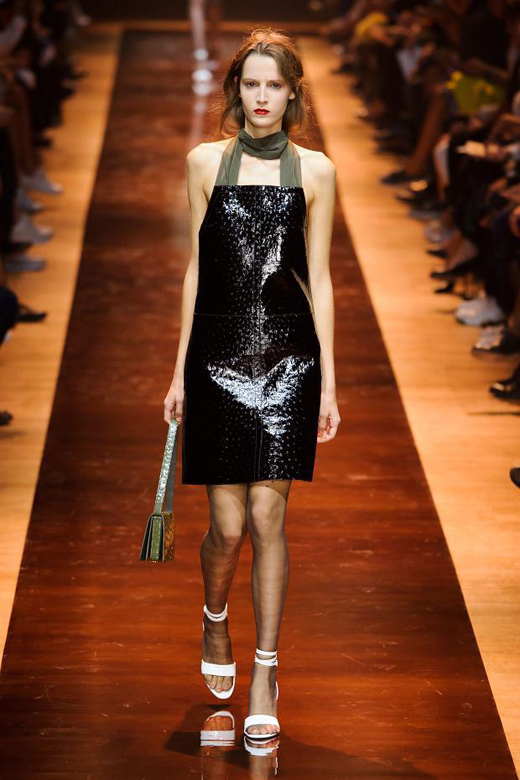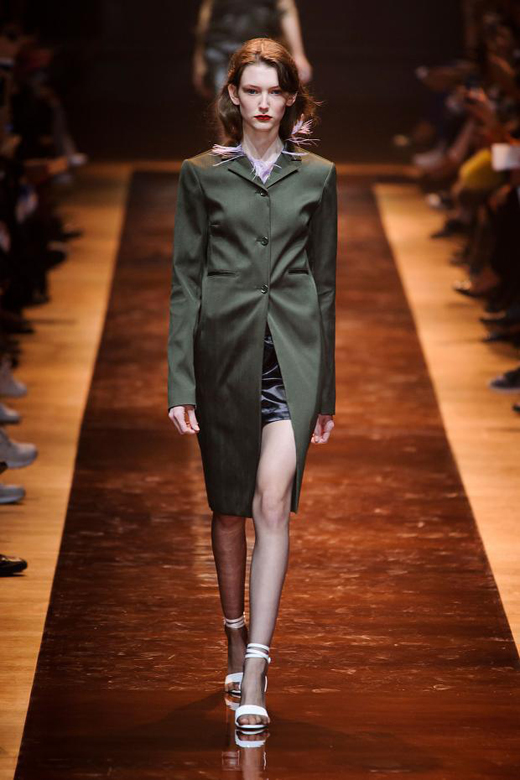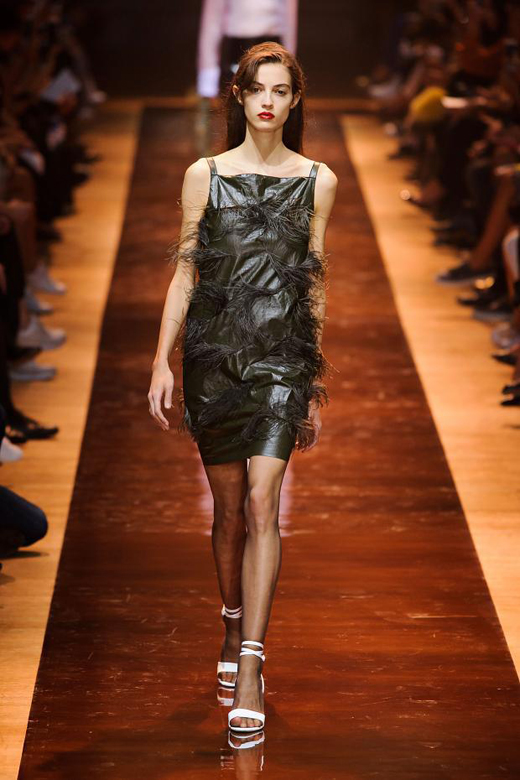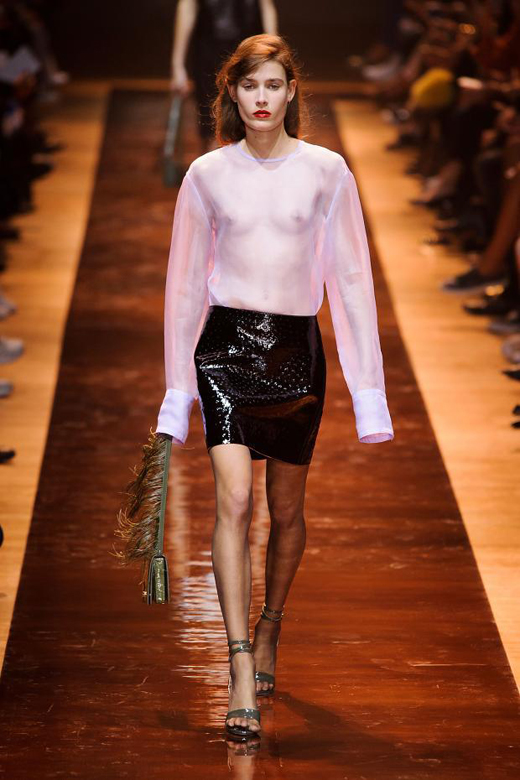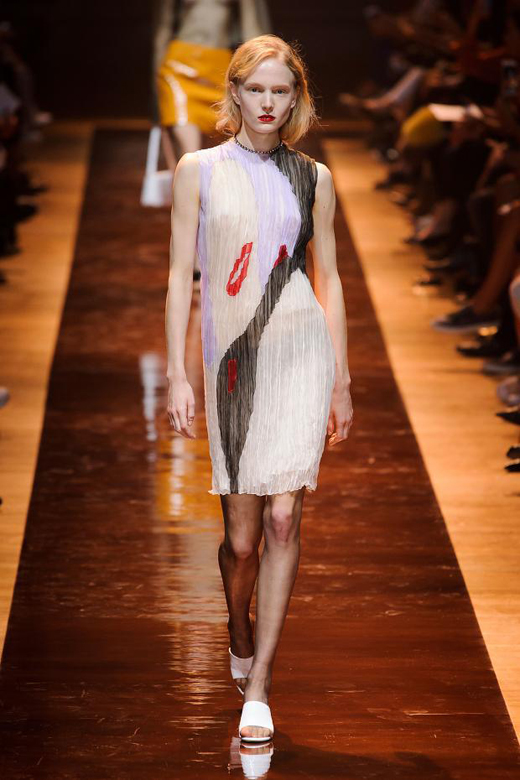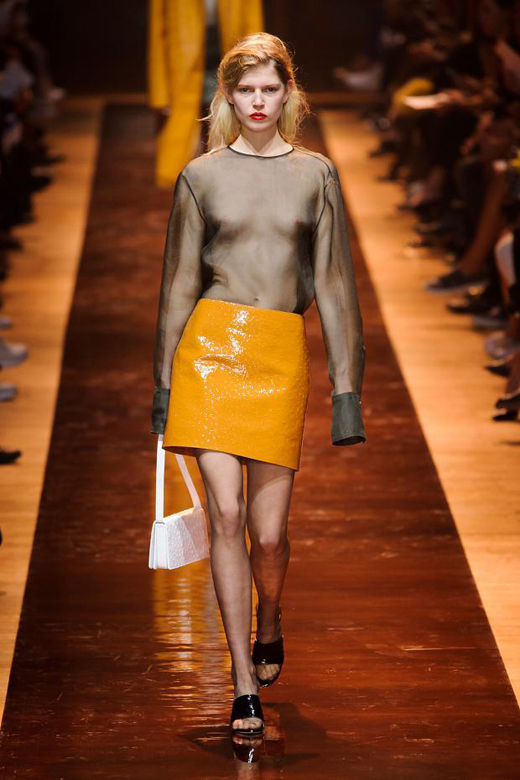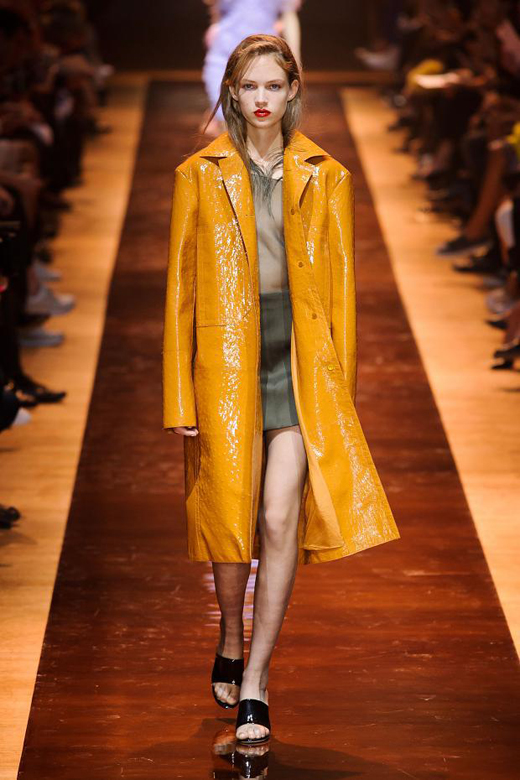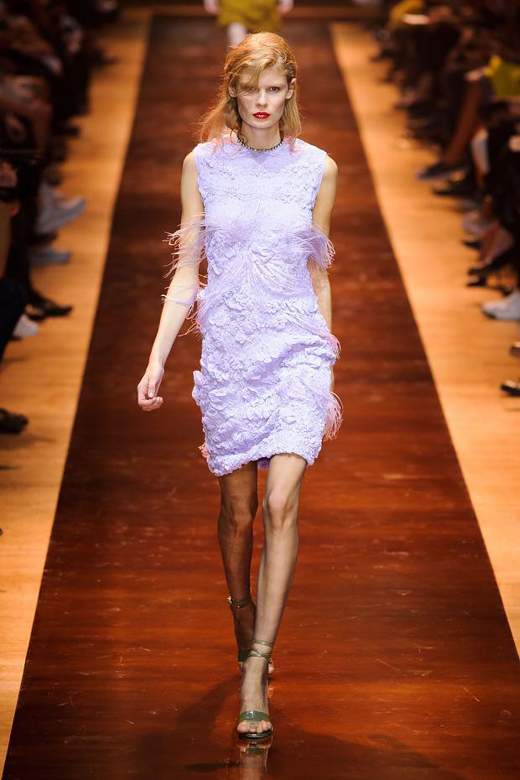 Fabric treatments cultivate false appearances in an exploration of textures and light, in compressed georgette or a concentration of sequins.
Patent ostrich leather creates an almost synthetic edginess. Used like punctuation, the feather becomes a new accent in the Nina Ricci lexicon.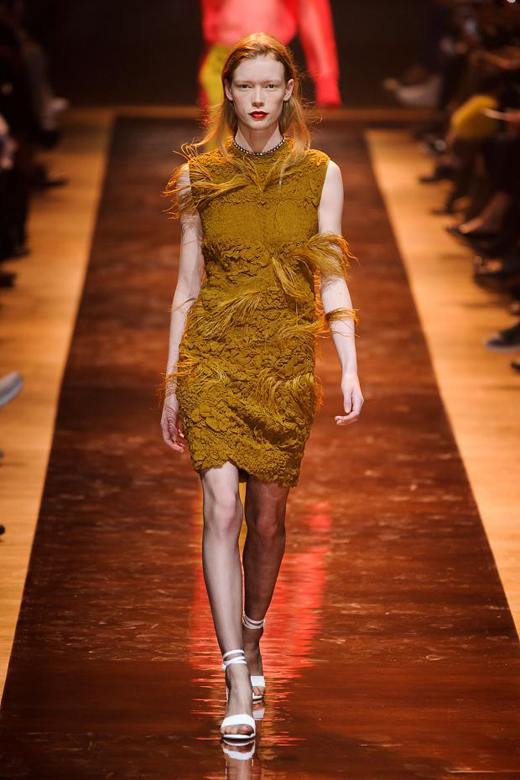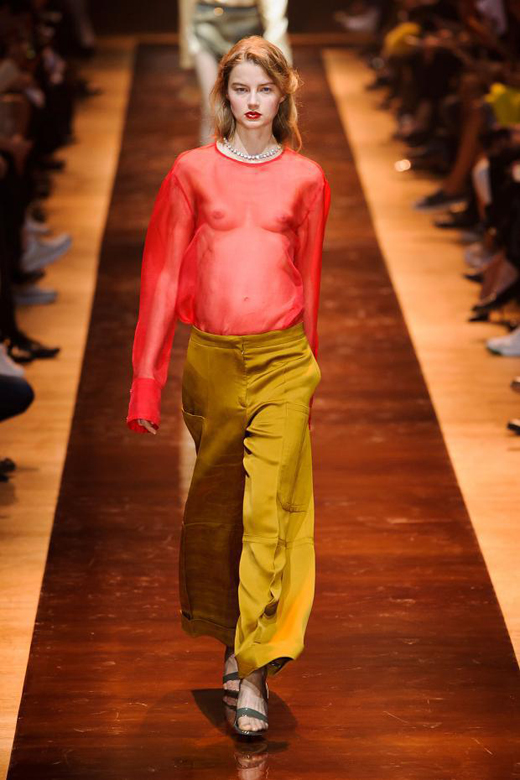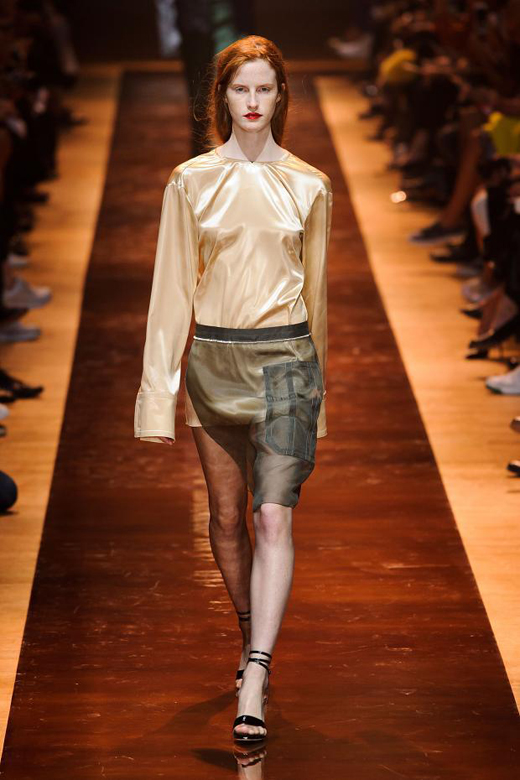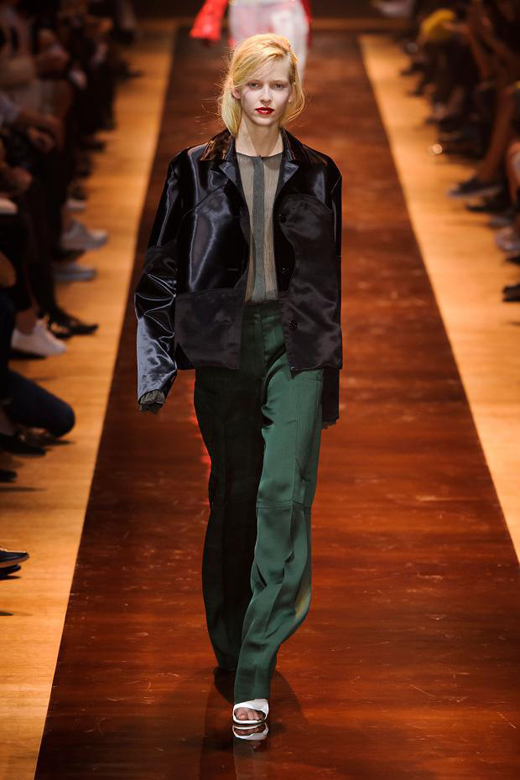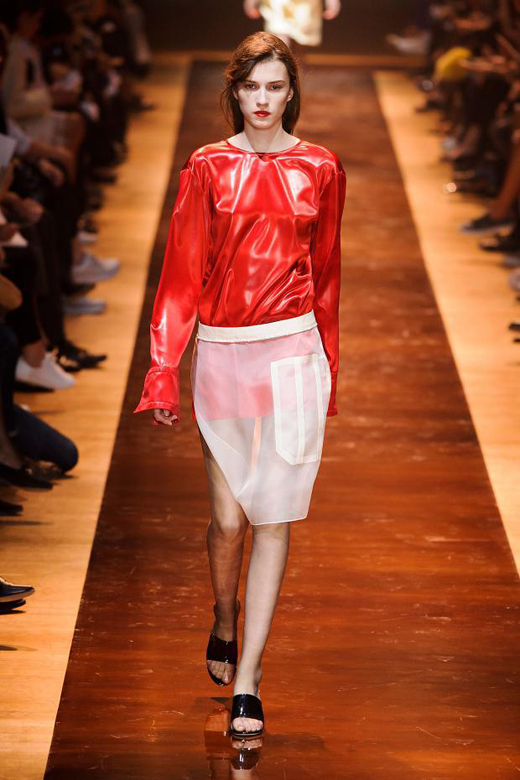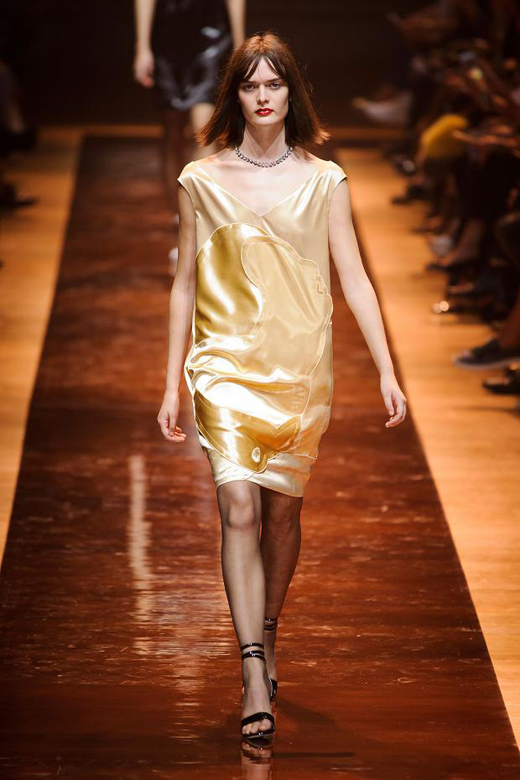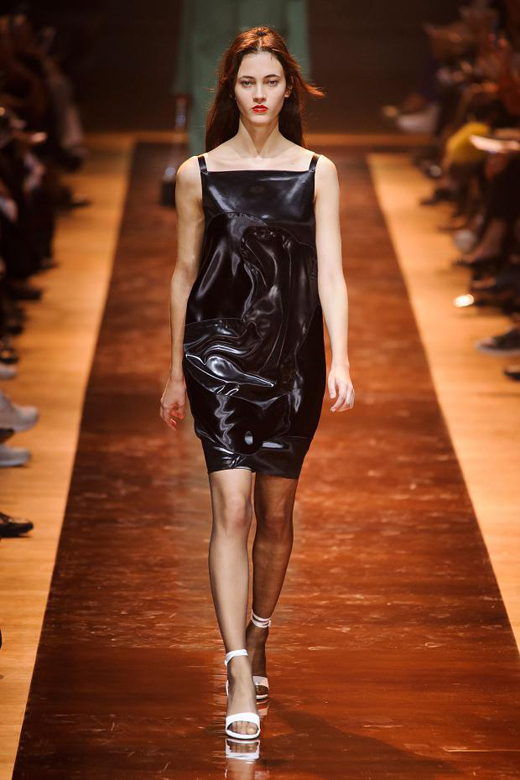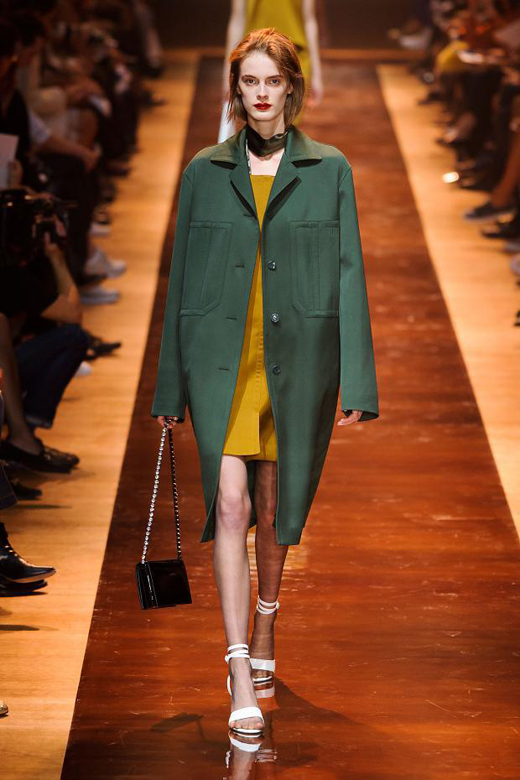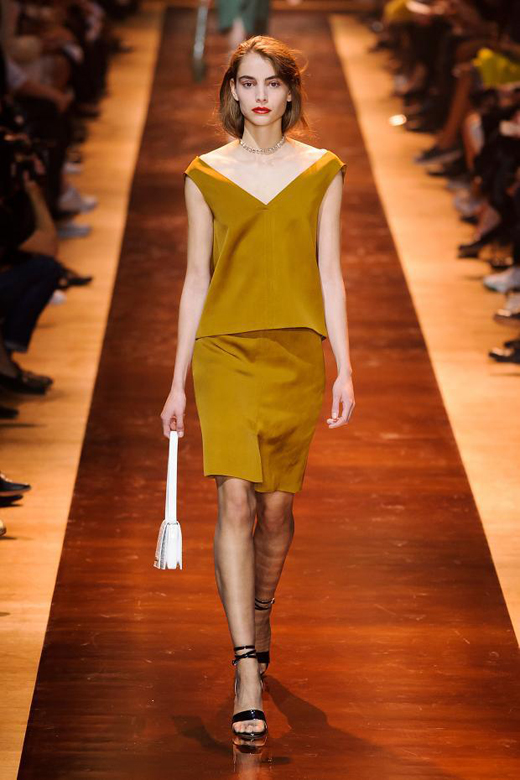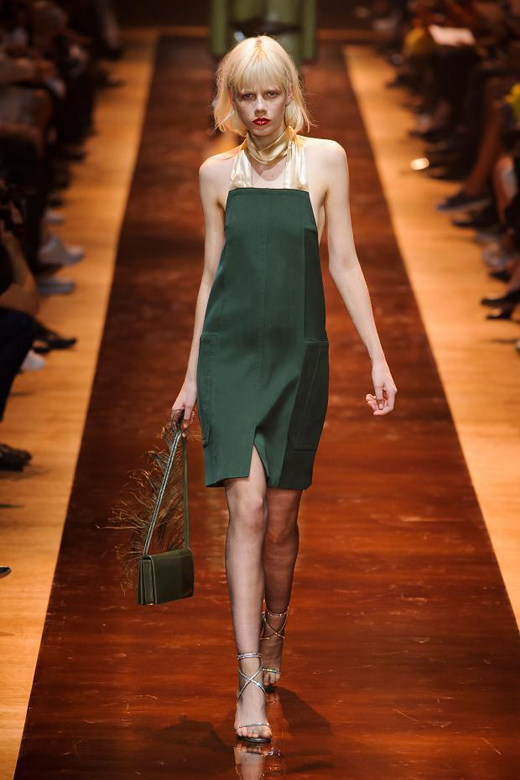 Treatments are rich but never ostentatious. Bold mixes of materials blend fragility and tension: ostrich leather meets organza, feathers collide with paper-like leather. These are echoed by bold color combinations that create an unexpected harmony: slate green, rust, sky blue, lavender and cherry red.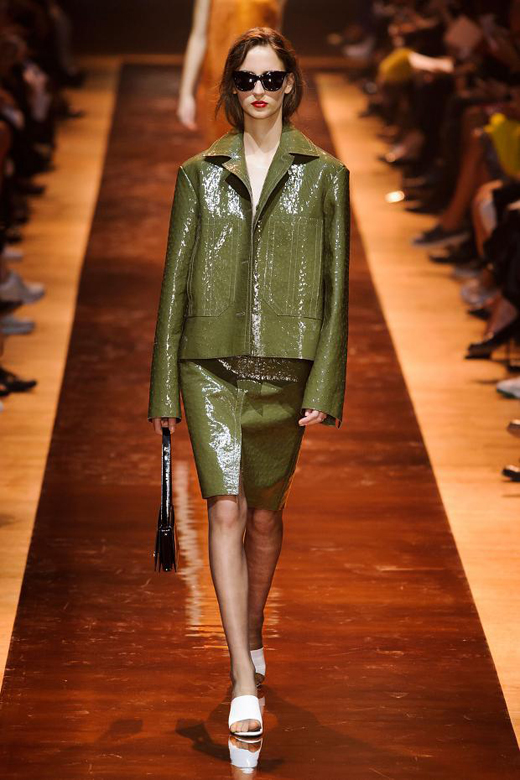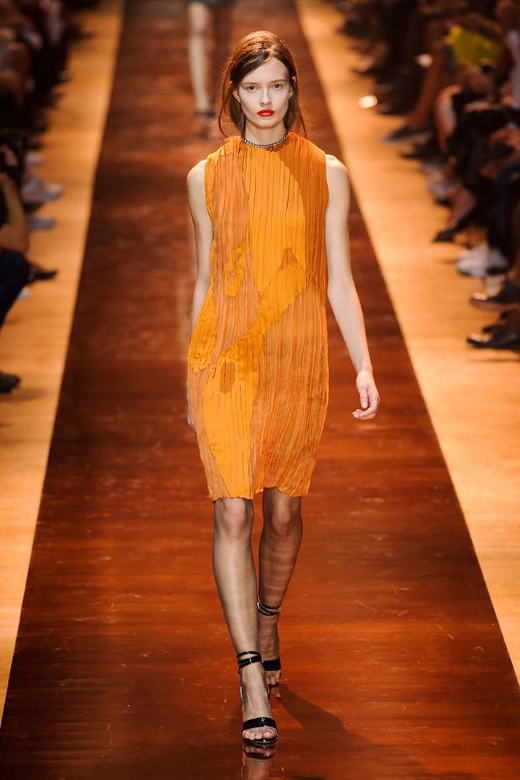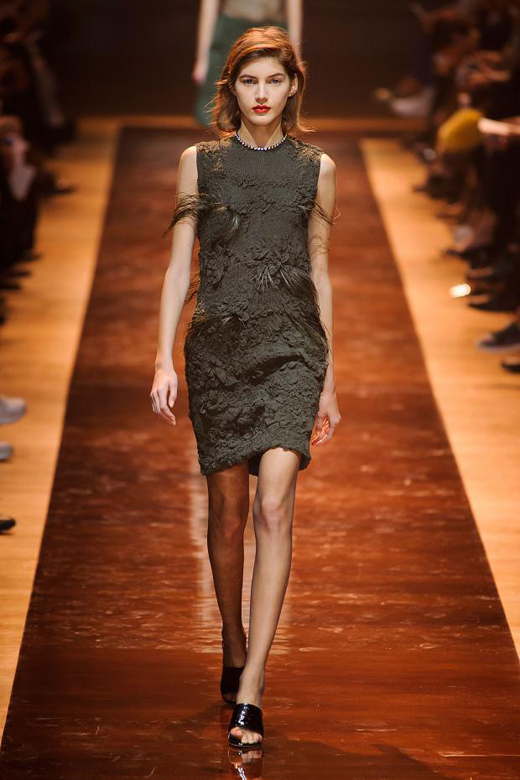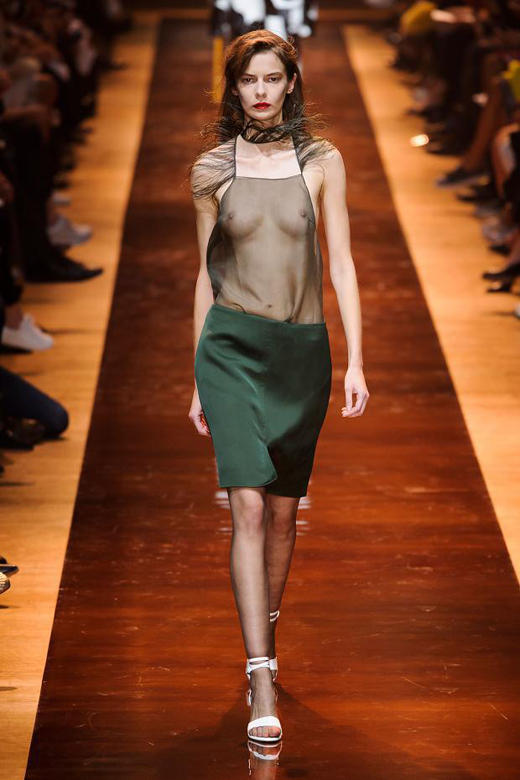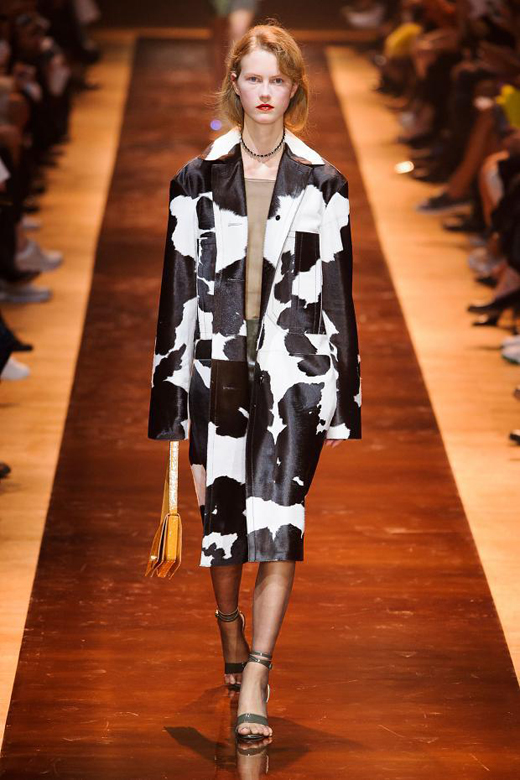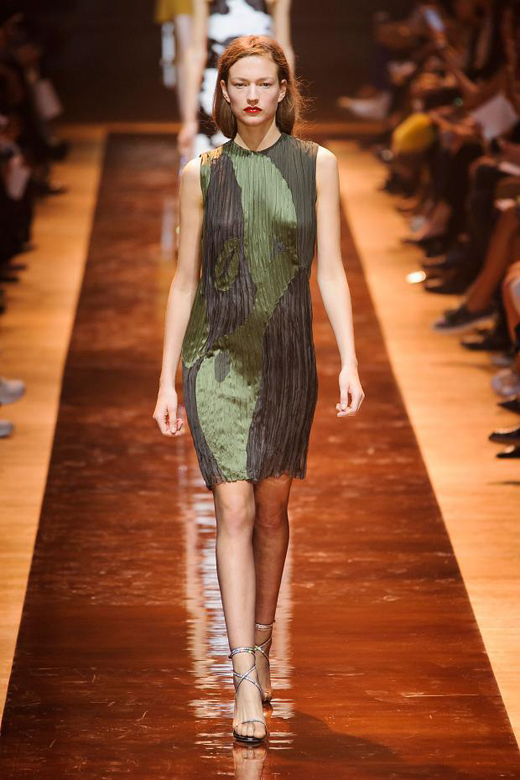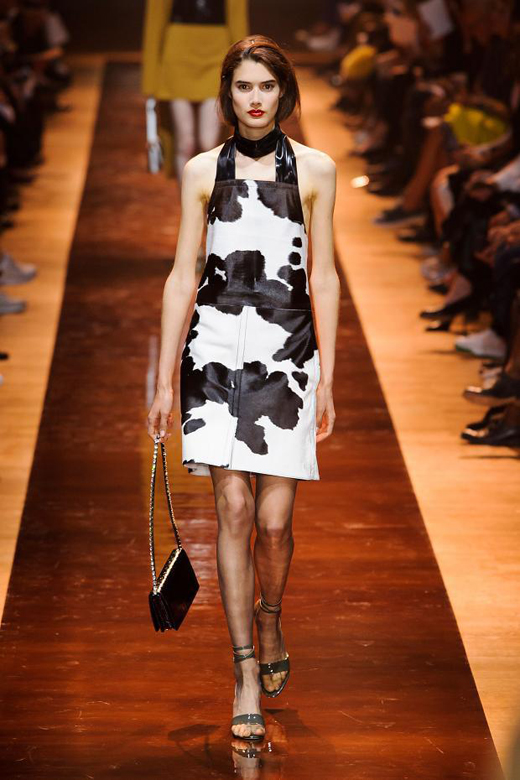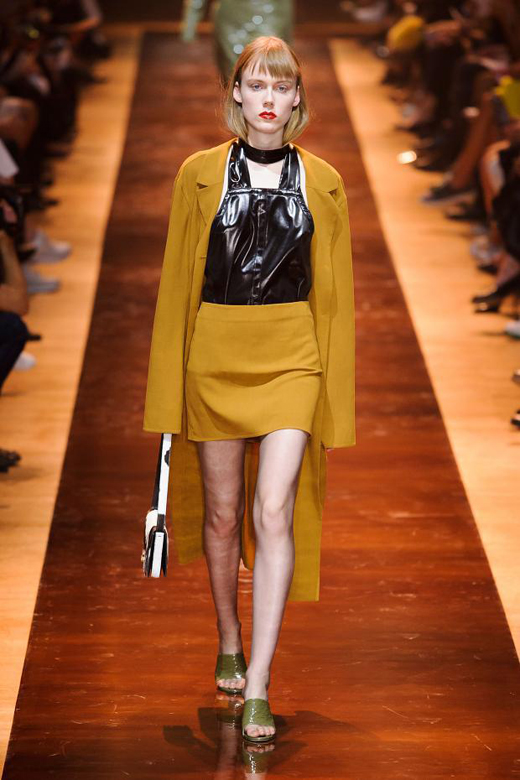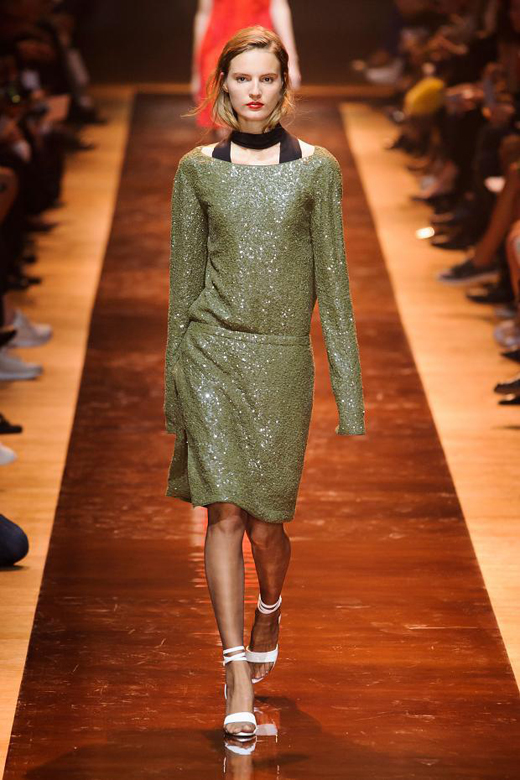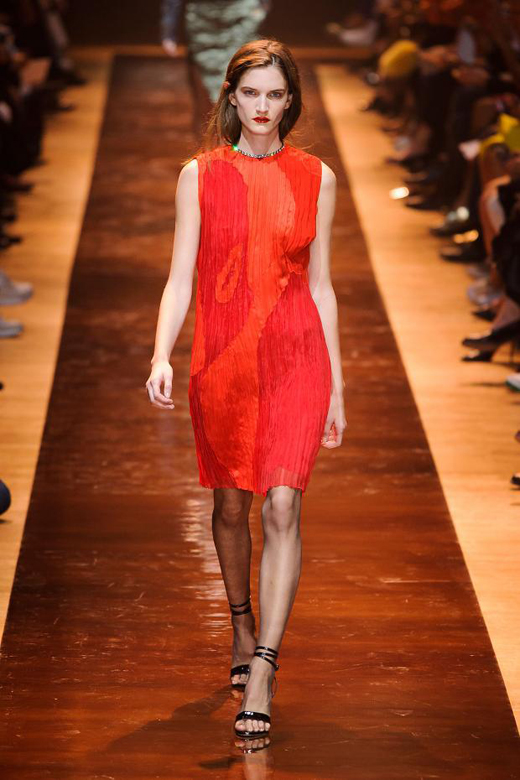 Spontaneous shapes invite movement. They are created to flow indifferently between day and night, free of seasonal notions. The ribbon tie is another signature for this collection. It holds the promise of a furtive, sensorial moment, on the back of an apron dress, as a trompe-l'oeil scarf around the neck or wrapped thrice around the ankle.
Mules slip off in one easy gesture. The Dido handbag, carried nonchalantly, finishes the silhouette. The choker embraces hair with a flash, highlighting the sensual and confident curve of the neck.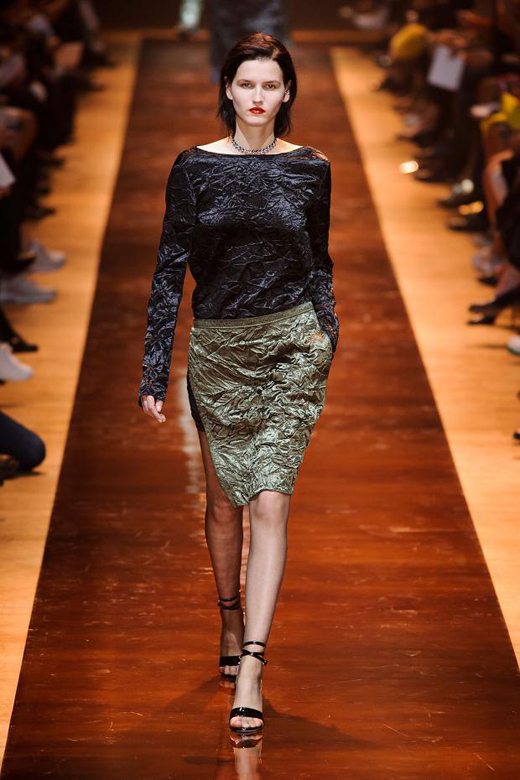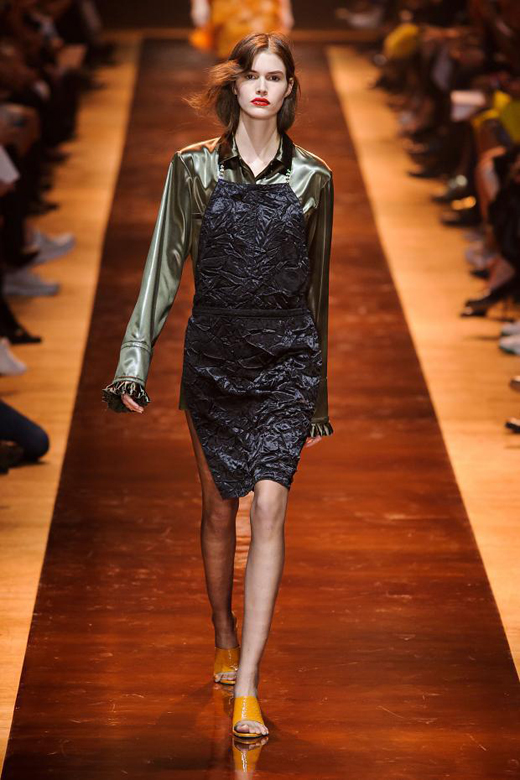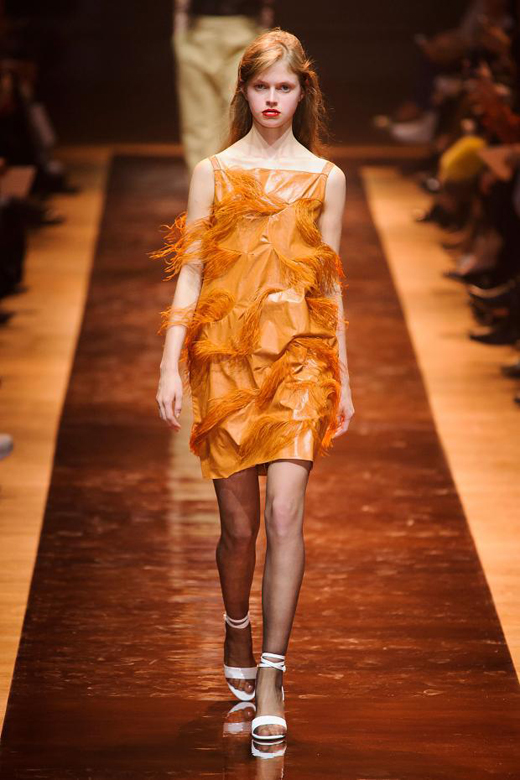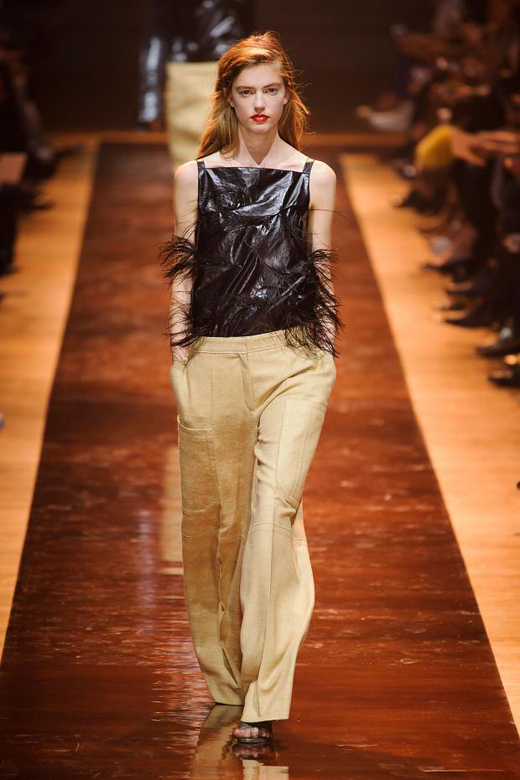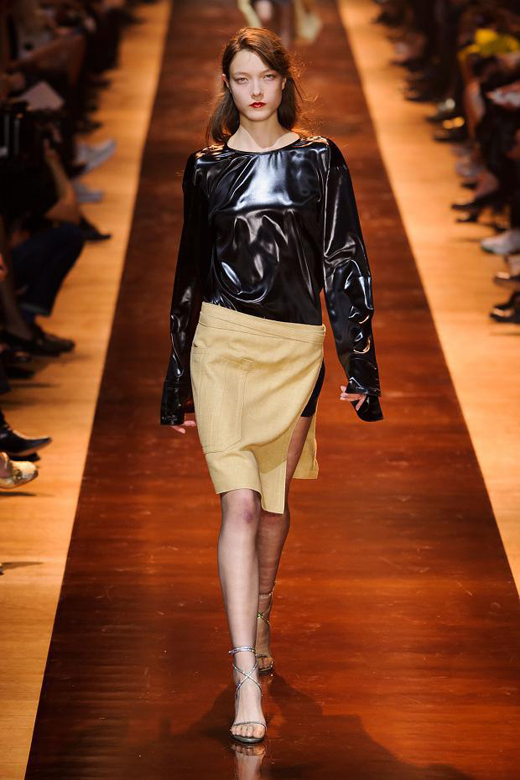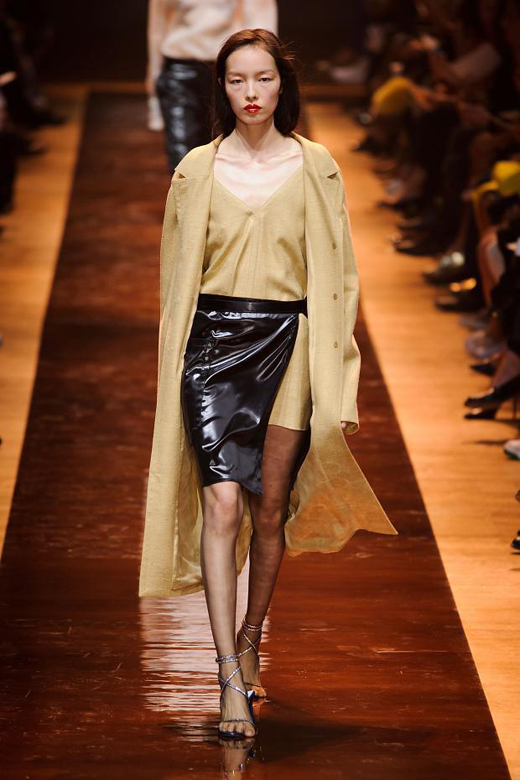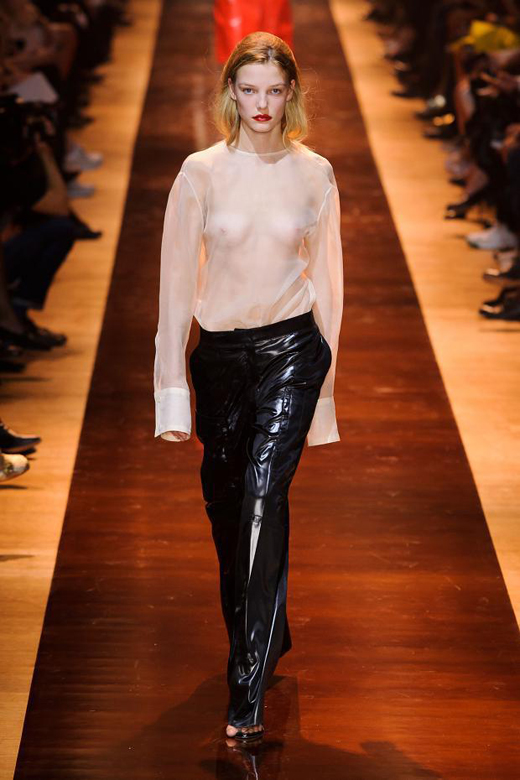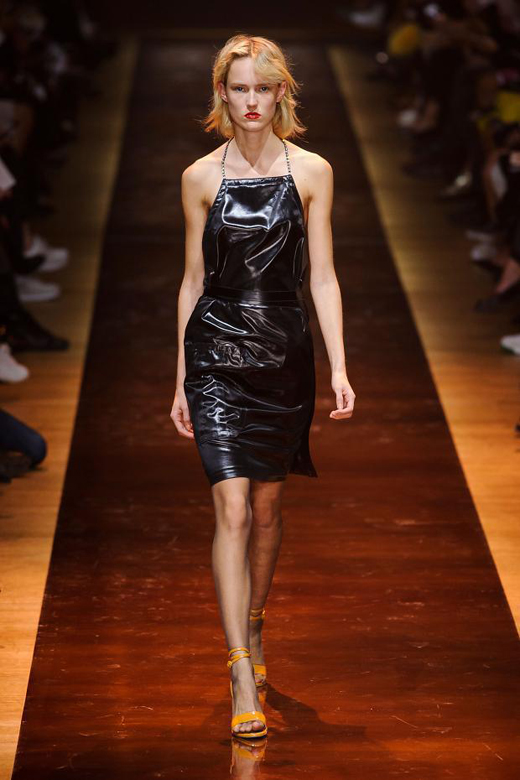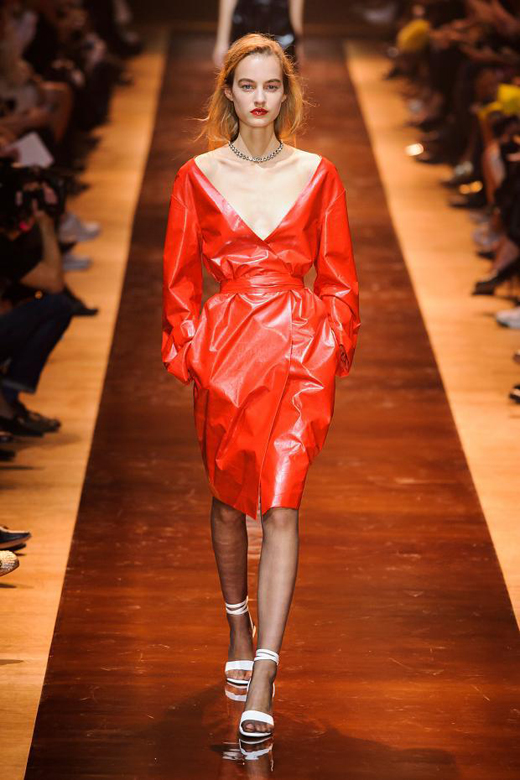 Photos: fashionising.com
Information: ninaricci.com
Hits: 6977 | Leave a comment