3 Quick Tips for Parenting Kids with ADHD
ADHD, Attention deficit hyperactivity disorder in children can present parents with behavioral challenges that may be difficult to handle. ADHD kids lack focus, and they struggle with chores and homework, as well as other tasks that require their immediate attention.
The impulsive nature of kids with ADHD can make children be stubborn and defiant, and quick to form an argument. The overstimulation they experience compounds emotions of frustration of failure in their lives. Kids with ADHD have a sensitive 'fight-or-flight' response, and they are quick to defend themselves when pressured.
Parenting a child with ADHD requires a steady balance of allowing your child to handle the challenges of their lives by themselves, and providing the support they need when they begin to suffer. Parents need to know when to be patient and when to be firm with their child.
A medication schedule can not solely manage ADHD. However, certain drugs have shown real success in helping children focus in school. Speak to your family doctor about medicines that can benefit your child and find the best pricing on ADHD medication at Pharmacy Online.
Finding the right balance between accommodation and interference in their lives is different for every child and every parent. However, there are some tips you can use to make sure that you are not creating feelings of self-doubt in your child from over-protecting them from themselves.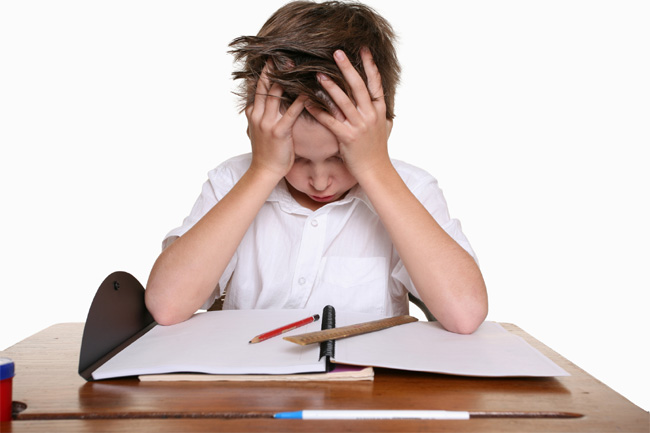 #1 Provide Structure
Bringing structure to your child's life involves developing a consistent routine for bedtime, with rules for the dinner table, bath time and other personal hygiene and grooming habits such as brushing their teeth and cleaning their room.
Parents should work closely with their child's teacher and develop a structure for class and homework that rewards the child for positive, controlled behavior. Creating visual aids such as star charts, planners, and calendars as rewards stimulate further good behavior and the formation of healthy habits.

#2 Remain Calm
ADHD kids have outbursts from their inability to control emotions such as anger and resentment. There will be many times over the years when they direct these feelings at you with sometimes aggressive or abusive behavior. During these periods it is important to never punish or use threats in an attempt to control outlandish or frenetic behavior from the child. Always remain patient and calm and overcome your own emotions during an outburst of aggressive or abusive behavior. Leading by example is important.

#3 Monitor Your Behavior
There is a difference between being a concerned parent and being a worried, stressed, over-protective parent. It is important to remember that your child will only grow when challenged in life. The more support you provide them with, the less that they will be inclined to do for themselves.
It is important to take care of the needs of your child but do it from a distance and allow them to complete tasks themselves. Never pressure them into situations that they are showing signs of exasperated and frustrating behavior.

In Closing
Raising a child with ADHD does not have to be a burden on your life. If you follow these tips and give your child the freedom and support they need to grow, then you can expect to raise a kid with a healthy self-image and a balanced mind.


Hits: 2812 | Leave a comment