Pantone revealed the colour of 2018 - Ultra violet
A dramatically provocative and thoughtful purple shade, PANTONE 18-3838 Ultra Violet communicates originality, ingenuity, and visionary thinking that points them toward the future.
Color of the Year 2018 - Quote from Lee Eiseman
Complex and contemplative, Ultra Violet suggests the mysteries of the cosmos, the intrigue of what lies ahead, and the discoveries beyond where we are now. The vast and limitless night sky is symbolic of what is possible and continues to inspire the desire to pursue a world beyond our own.
Enigmatic purples have also long been symbolic of counterculture, unconventionality, and artistic brilliance. Musical icons Prince, David Bowie, and Jimi Hendrix brought shades of Ultra Violet to the forefront of western pop culture as personal expressions of individuality. Nuanced and full of emotion, the depth of PANTONE 18-3838 Ultra Violet symbolizes experimentation and non-conformity, spurring individuals to imagine their unique mark on the world, and push boundaries through creative outlets.
Each day, over 10 million designers and manufacturers work with Pantone to select, communicate, and approve color in design. They organize nearly 5,000 Pantone Colors into two Systems, one for print and packaging and the other for fashion and product design. Want to learn which Pantone products are right for your next project?
ULTRA VIOLET IN GRAPHICS DESIGN AND PACKAGING
As packaging design becomes more sophisticated, Ultra Violet offers complexity and nuance that appeals to our desire for originality in all that we touch. Similarly, in graphic design, Ultra Violet resonates with this dynamic medium through its multi-dimensional feeling. Shades of Ultra Violet are increasingly used in packaging and graphic design by forward-looking brands in the CPG, luxury, and beauty worlds as well as by personalities and artists seeking to stand out.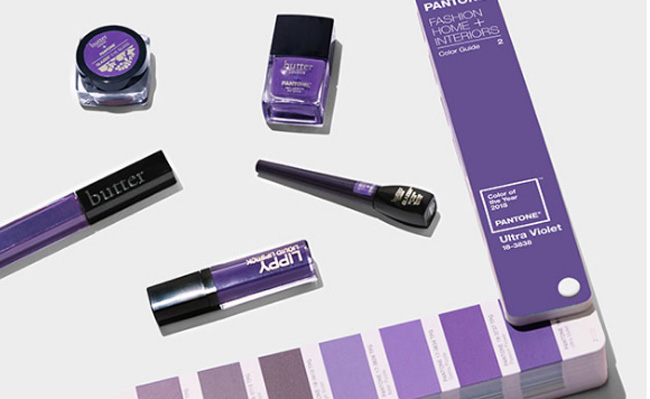 ULTRA VIOLET IN FASHION
On the runway or the streets, Ultra Violet is an enchanting purple that provides a theatrical linkage for both men's and women's styles. True to the coupled nature of Ultra Violet, created by combining red and blue, Ultra Violet lends itself to unique color combinations in fashion and is easier to pair with all colors on the spectrum than one might think. With golds or other metallics, Ultra Violet becomes luxurious and dazzling; with greens or greys it evokes natural elegance. Similarly, Ultra Violet takes on distinct appearances with different materials. Lush velvets in the color suggest intrigue for evening, but are also unexpectedly modern in athleisure or sneakers. In accessories, jewelry, and eyewear, Ultra Violet suggests the complexities of natural gems, textures, and florals.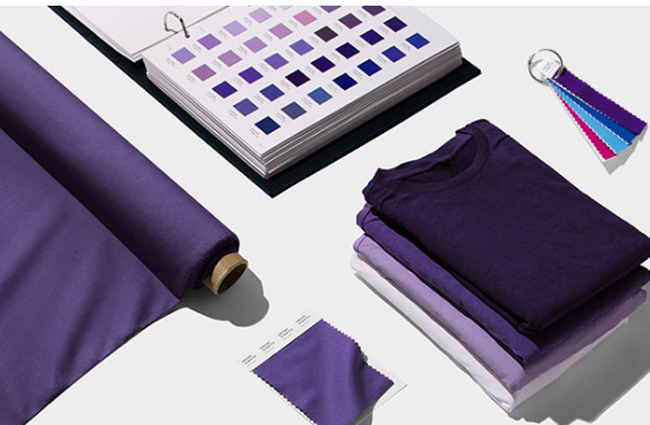 ULTRA VIOLET IN BEAUTY Ultra Violet becomes spell-binding and steeped in spirituality in beauty to create expressive looks for all. The complex and deep nature of the color is well-suited for beauty looks created by combinations, blends, and ombres. A singular matte purple on the lips or nails makes a bold statement of non-conformity, while softly blended metallics and shimmers in Ultra Violet transform the eyes into windows to the cosmos. Purple shades in hair continue to elevate street styles as a symbol of creative expression. On the palette for every beauty medium, Ultra Violet complements and emboldens every other color, adding complexity and mystery.

www.pantone.com


Hits: 3209 | Leave a comment