Patuna Fall/Winter 2018-2019 collection during Haute Couture Paris Fashion Week
She's preparing herself, enhancing her hair, raising the drape of her black gown for putting her stilettos on… then she's going to the casino, sitting at a poker table and playing like a man. Being an elegant woman is always a trump in the game of the American and Georgian designer Patuna.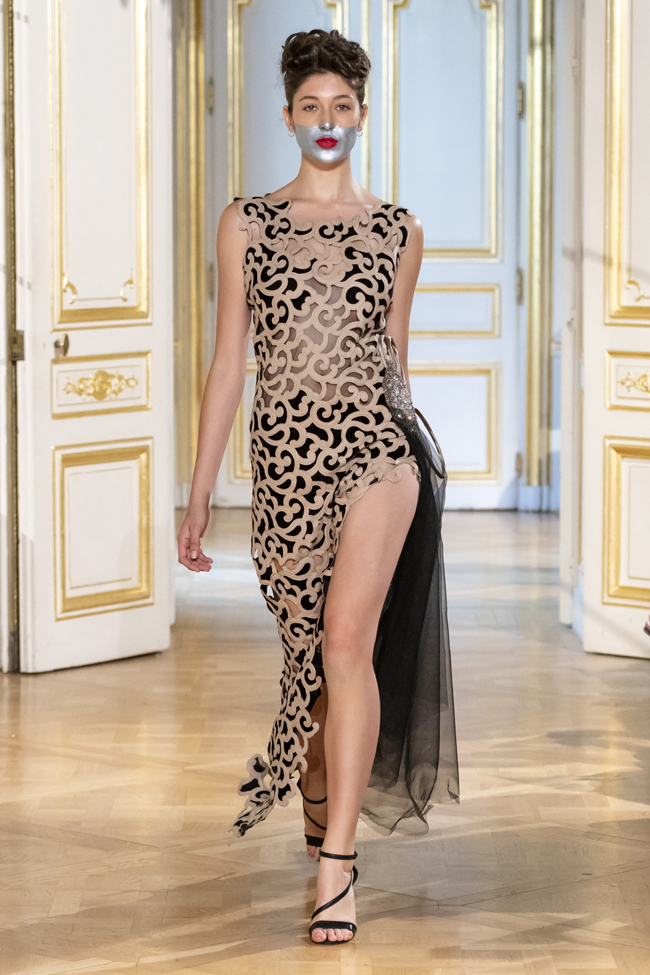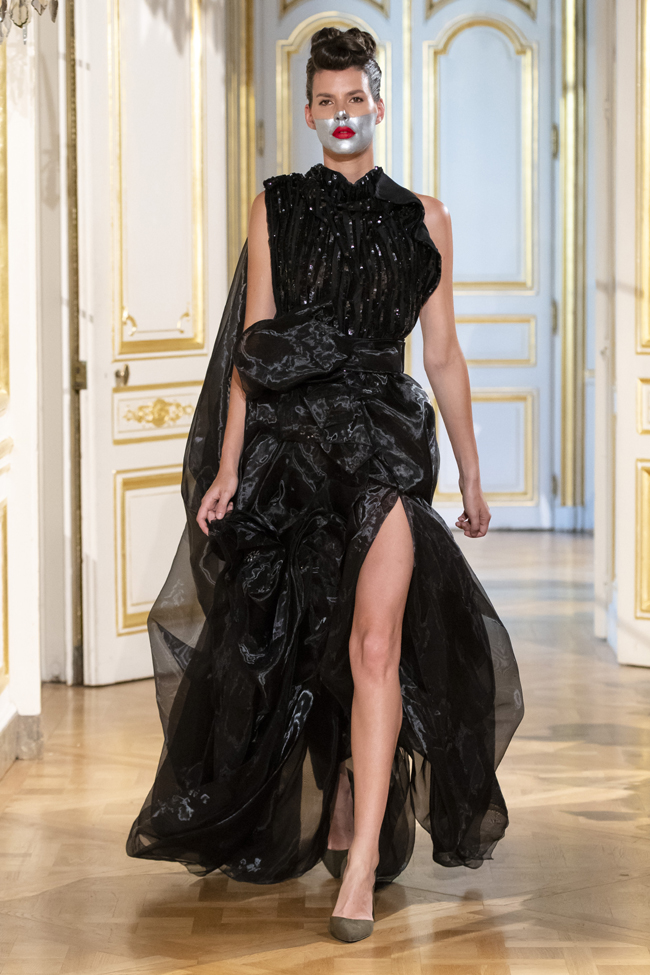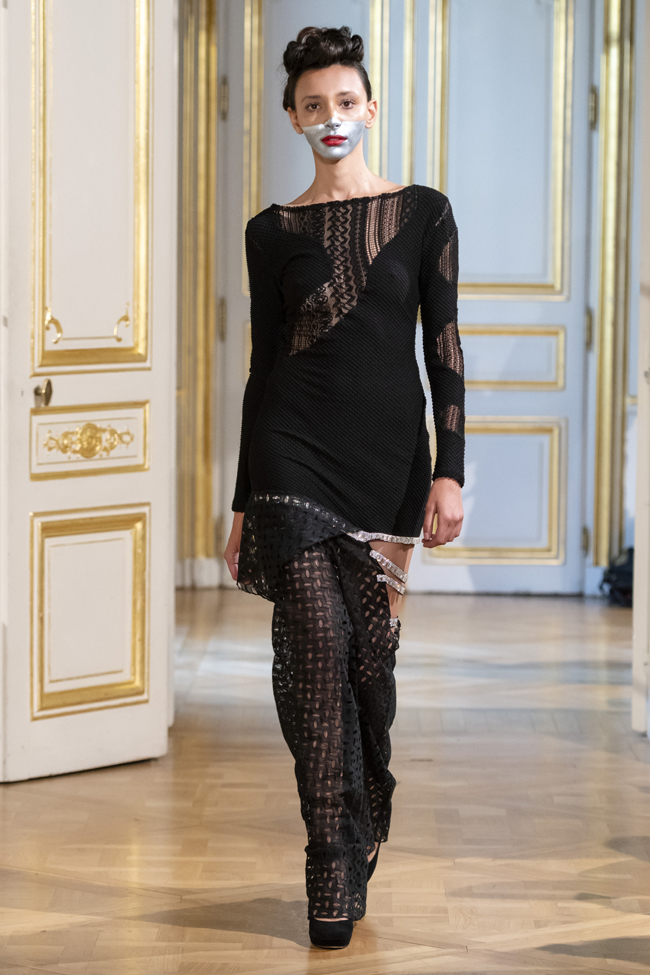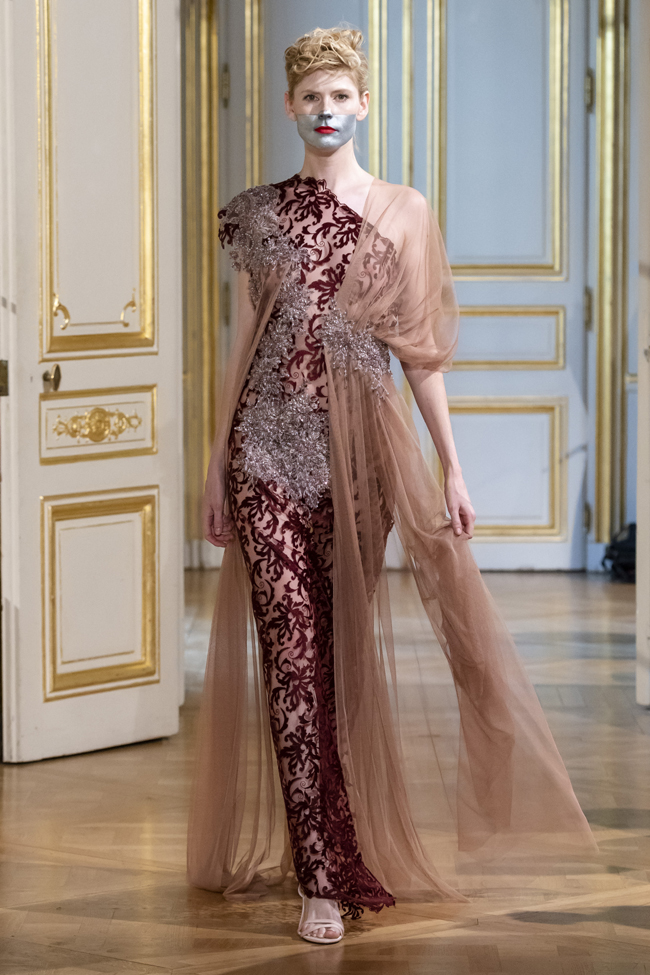 She gets the power with her femininity, not for defending it, but for asserting its values. In evening dresses with drapings of light pink chiffons and beige tulles, the shapes are fluid, the transparencies made of laces are sublimated with Swarovski crystals and semi precious stones. In the movement, the architectural structures contrast with the vanishing trains and silks, as some tremendous golden and silver vessels making curls and turbulences on their way…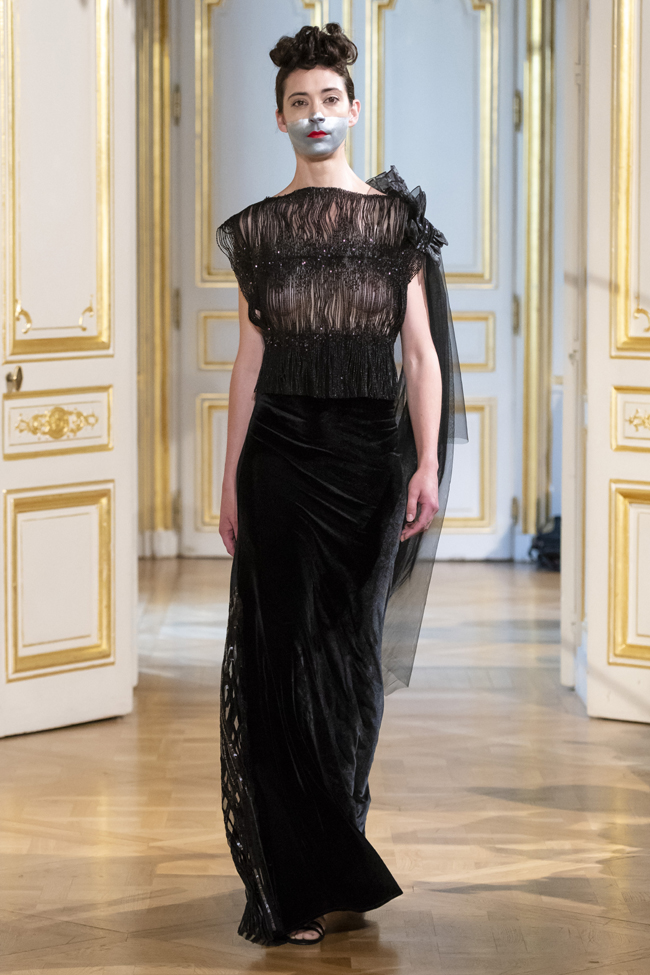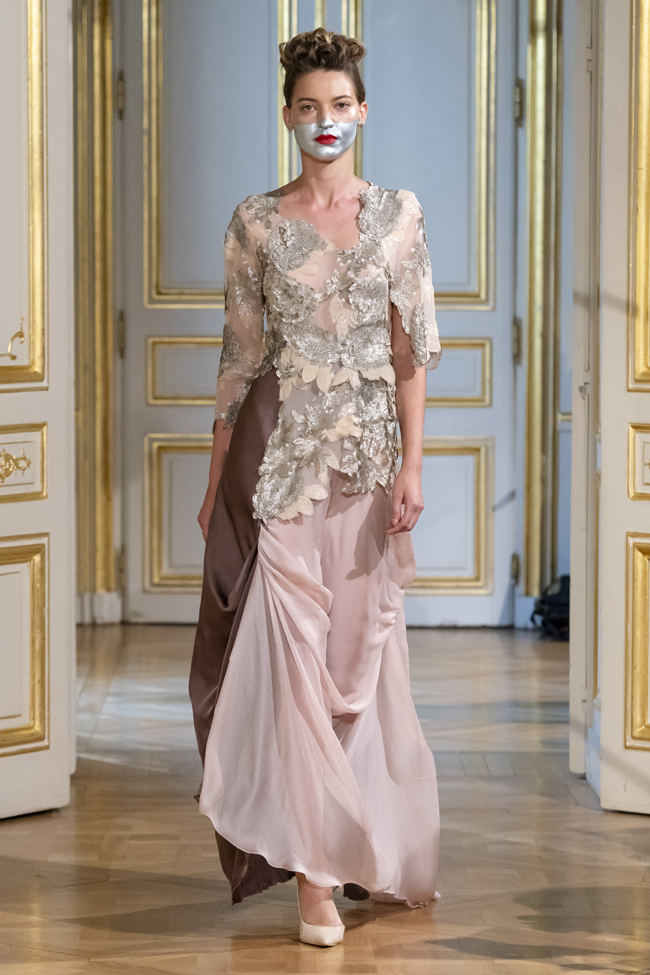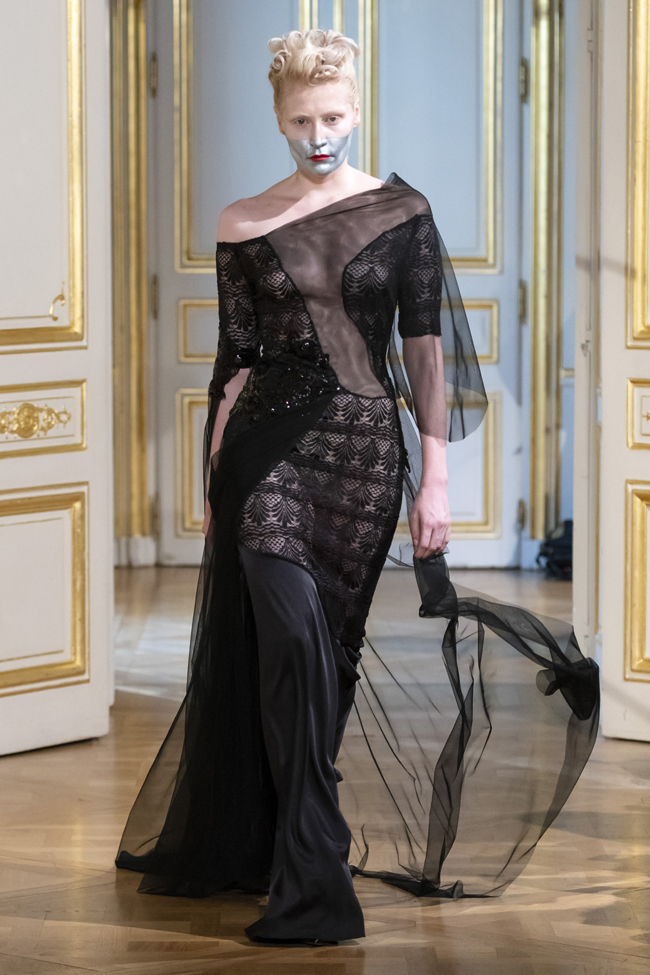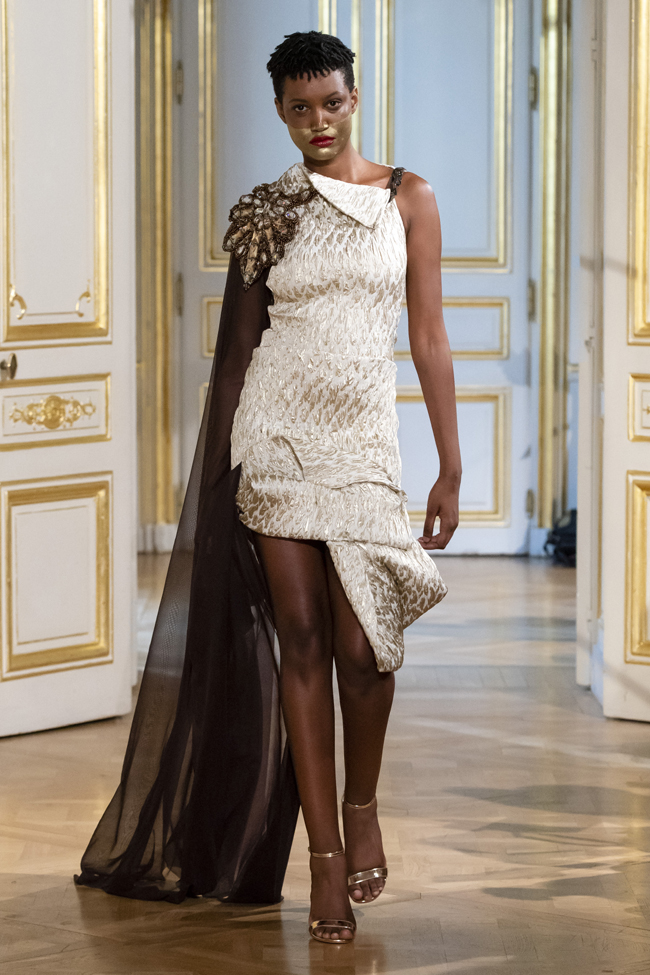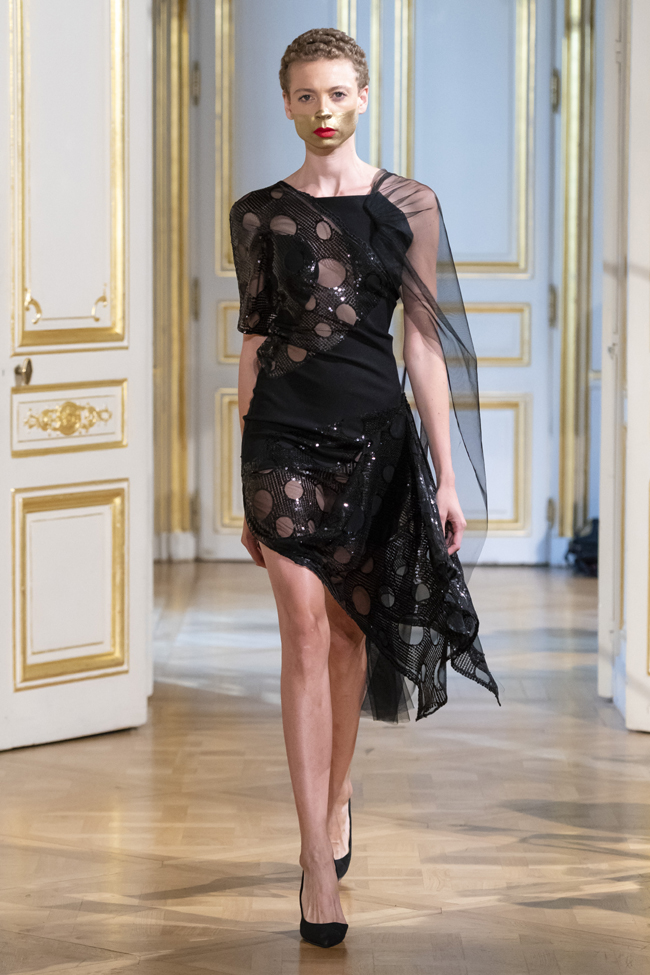 A fall winter season made for intimate evenings at the Medicis Villa, or for climbing the steps of the Palais des Festivals… Or for laying the cards at Deauville!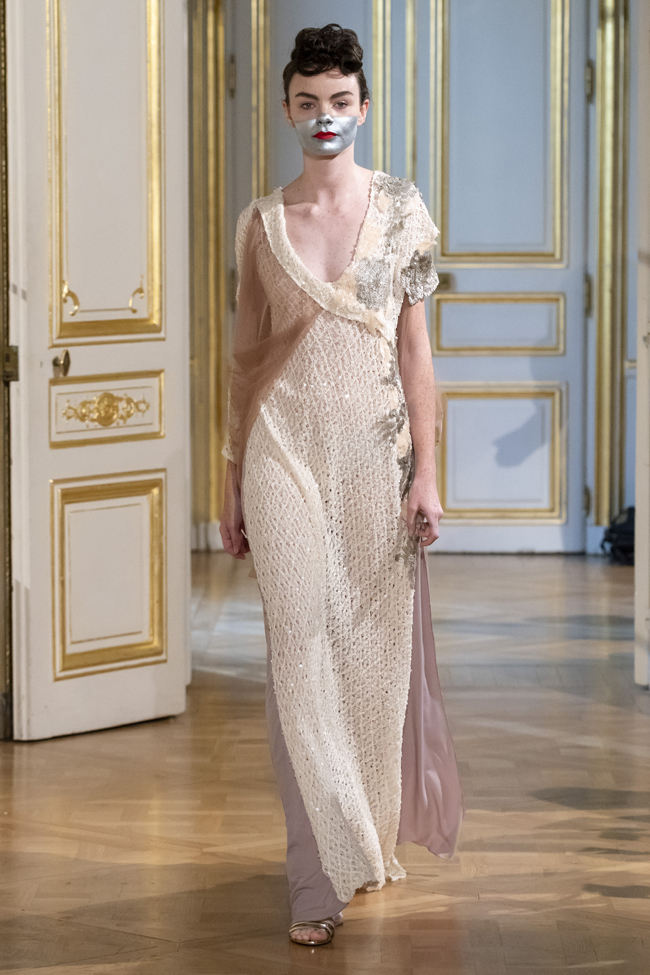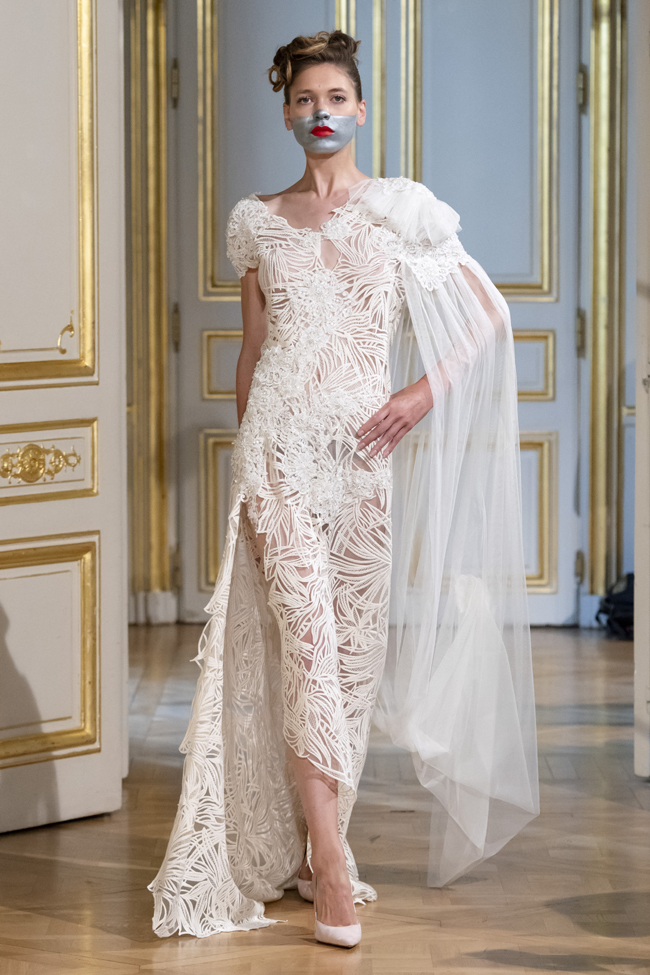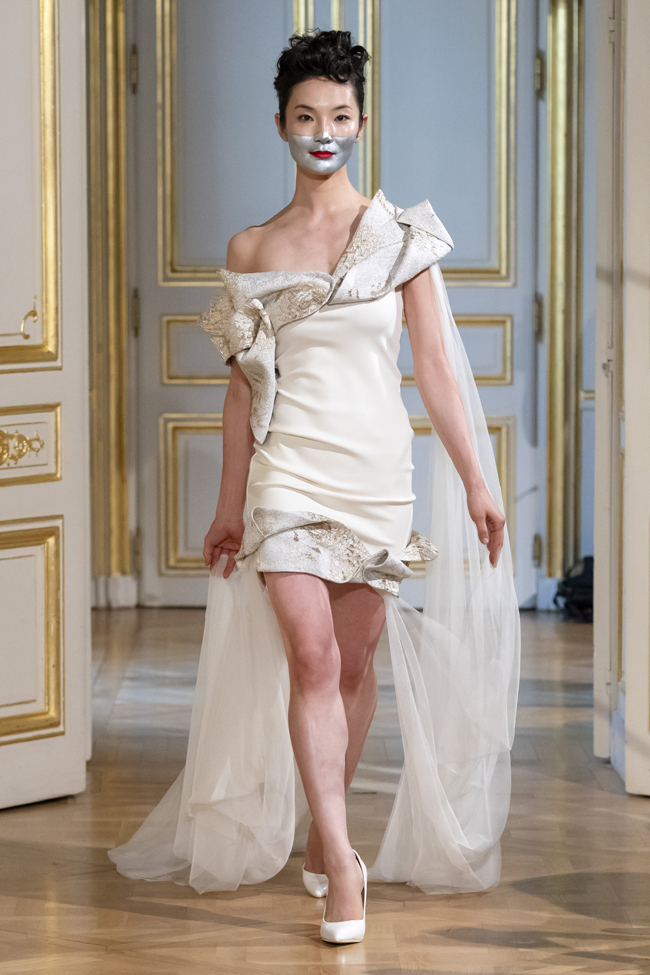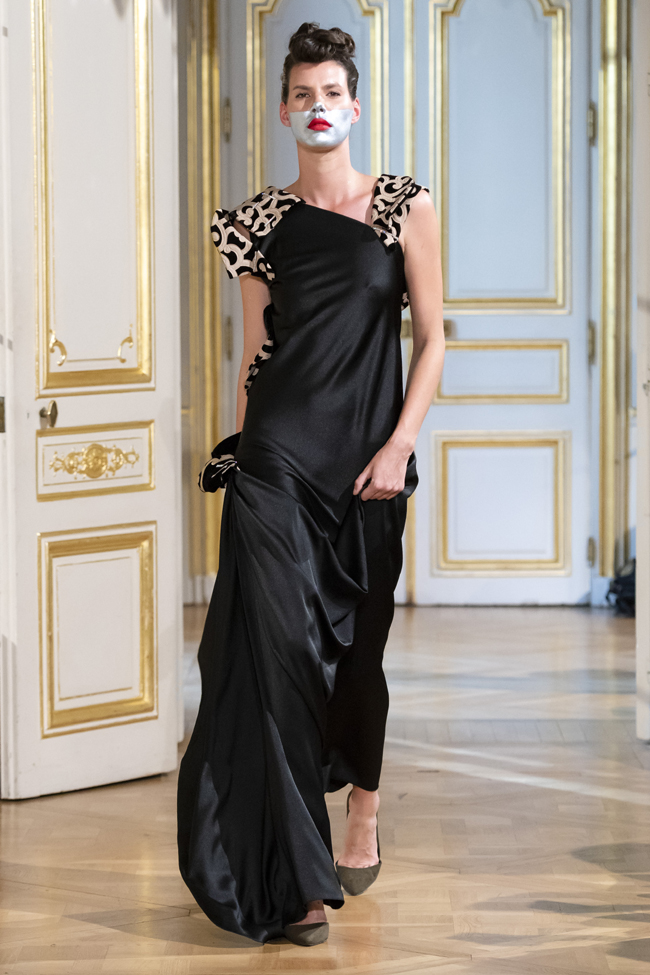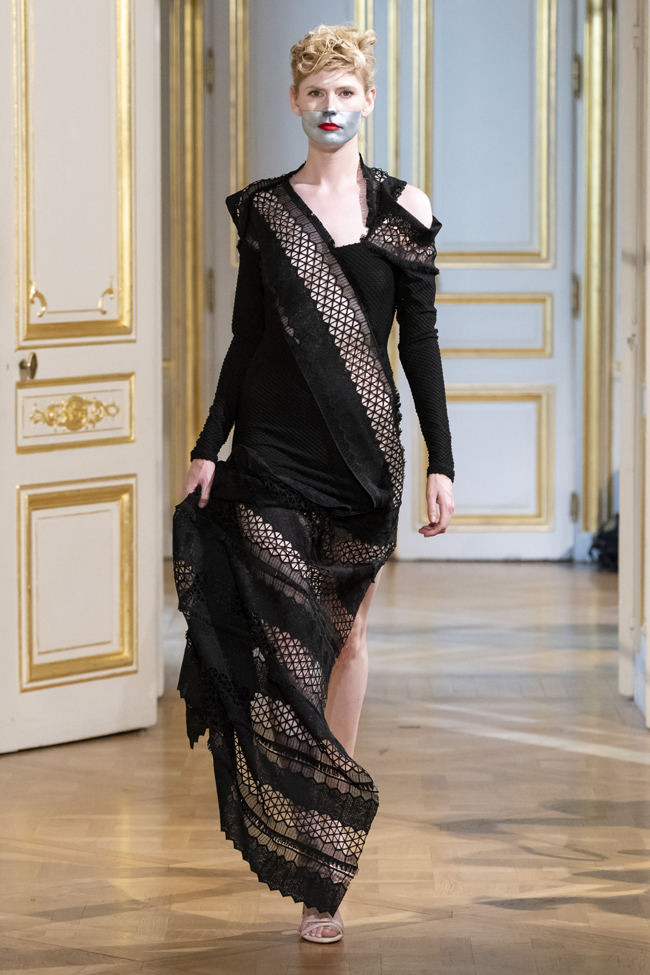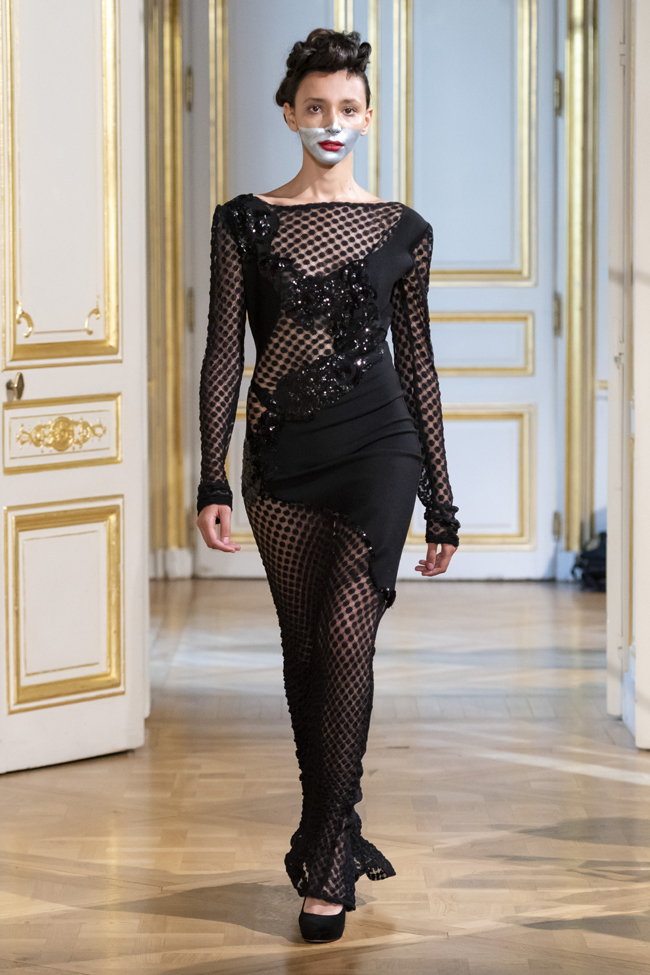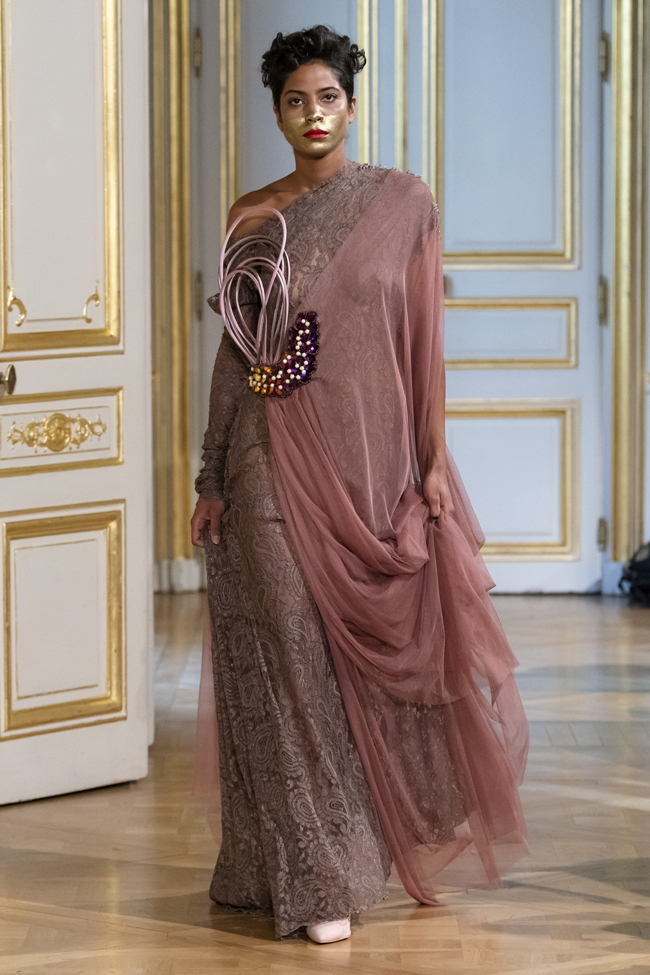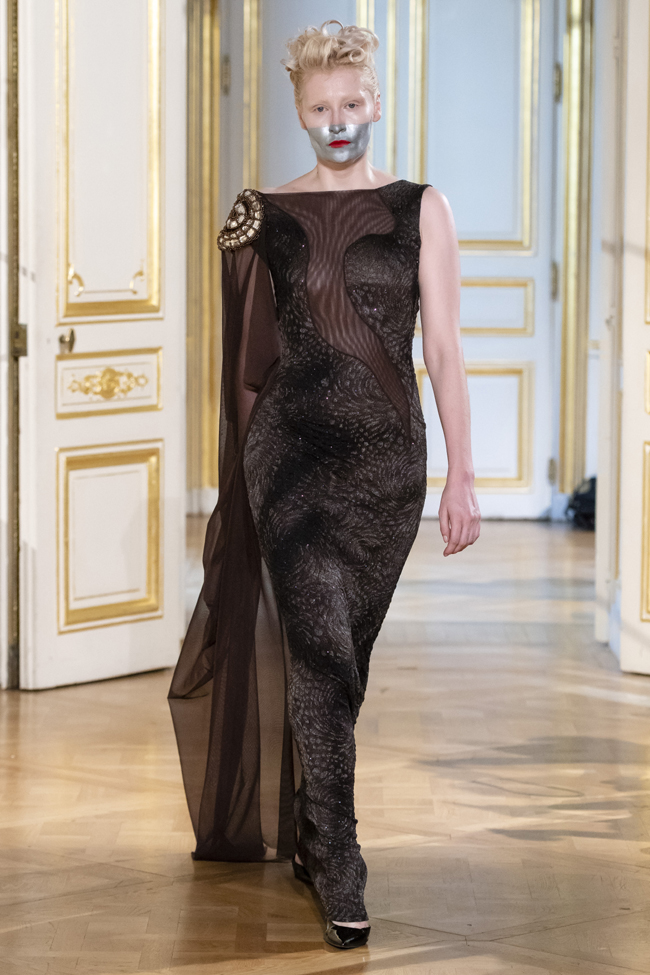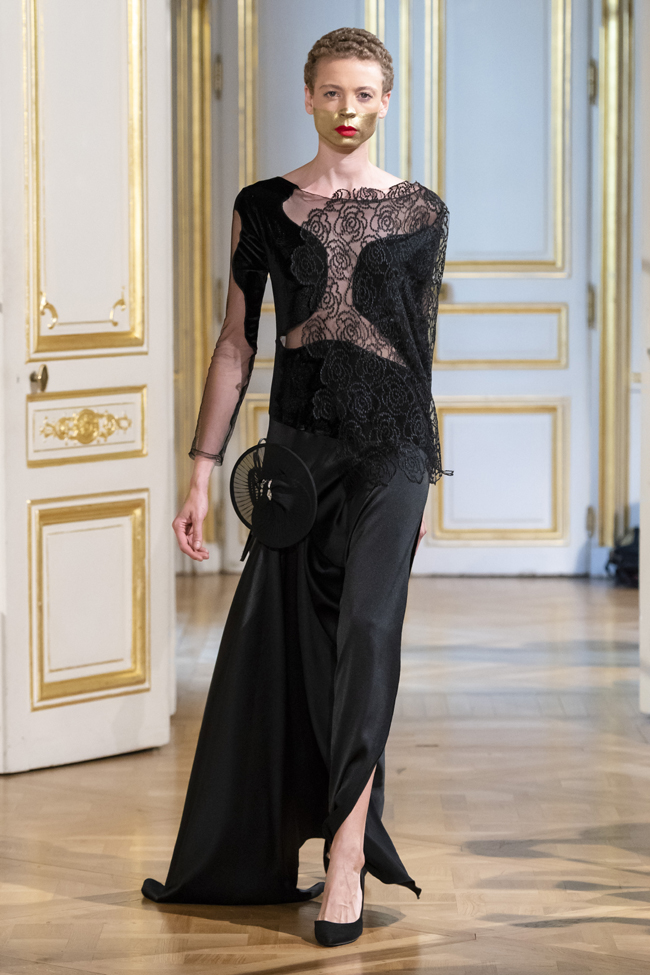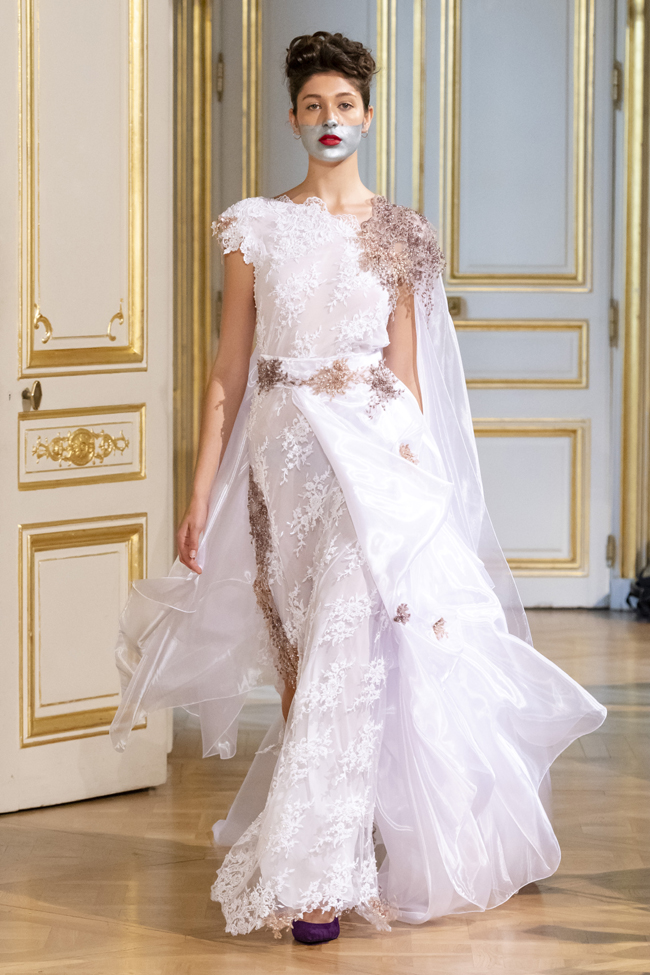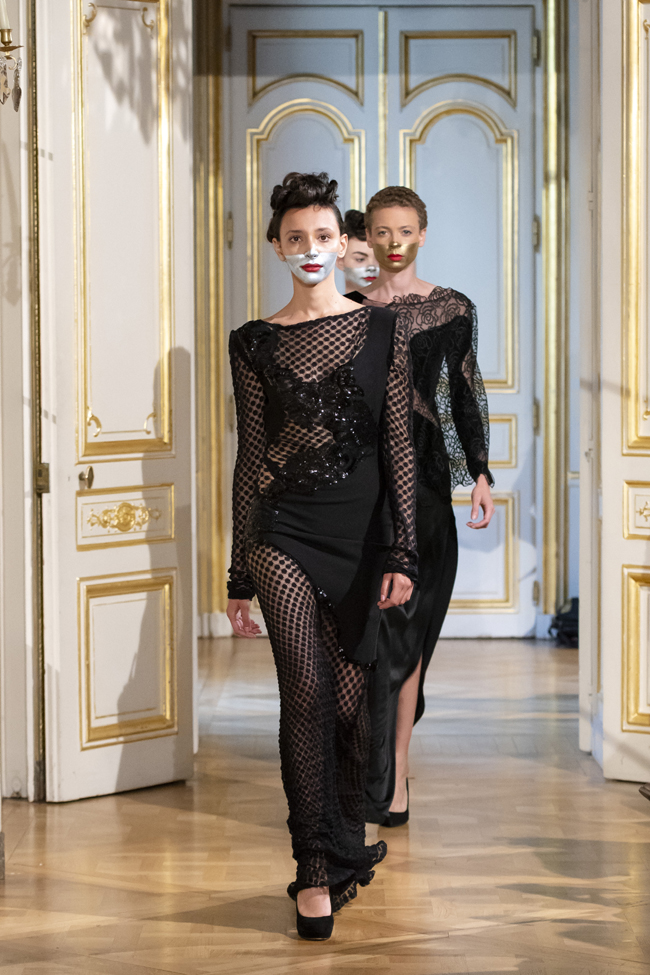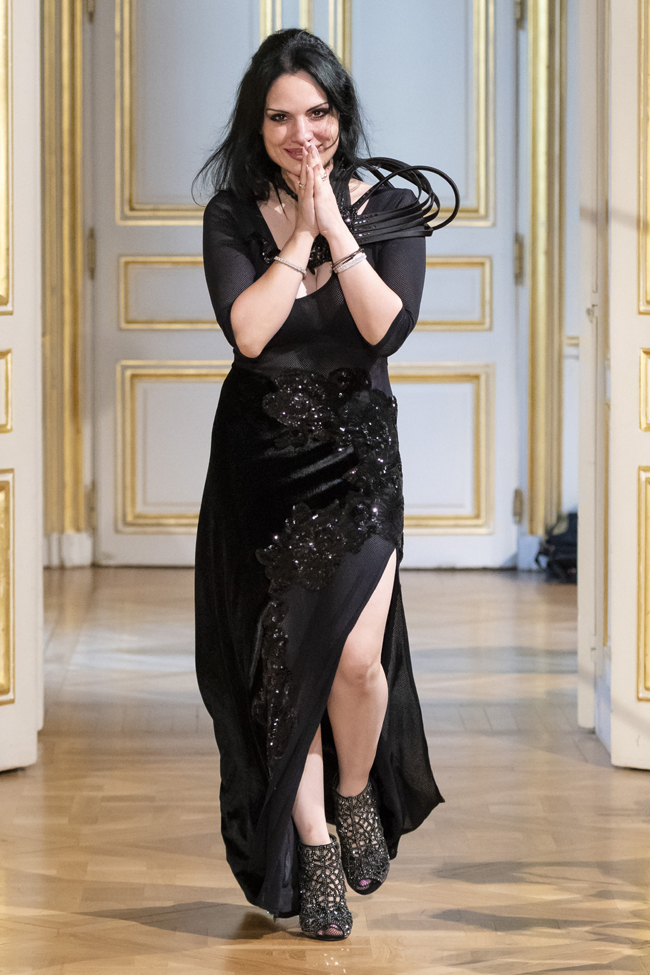 Hits: 12058 | Leave a comment