Online Shopping tips for every girl out there
Technology has evolved dramatically over the years. Gone are the days of physical stores as online stores are now overtaking physical spaces.
With more and more people getting access to the internet, the number of online shoppers is on a constant rise.
People shop everything from food to watches to clothes. The ease is unmatched. You can get whatever you want to without you having to move from your place. Plus, stores even offer free shipping and other such benefits.
According to research almost 96% of the American population shops online. This is a huge number, and while the numbers might not be as high in other countries, there definitely is growth.
However, still, some people are against the idea of online shopping, mainly due to the myths surrounding it. Many believe that online shopping is more expensive than visiting a physical store and that you end up getting the wrong item.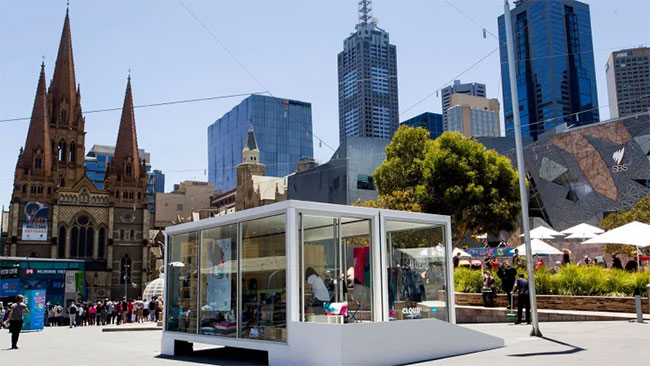 Yes, some stores might ask for a higher rate when they ship online, but overall online shopping is a lot cheaper, if you know how to shop. Plus, the risk can also be reduced by being careful.

Are you're a woman who is new to online shopping or have had a bad online shopping experience looking then you have landed on the right page.

To help you in this regard we have compiled a list of few essential online shopping tips so that you can have the perfect shopping experience.

Make Sure You Read the Size Chart
Yes, most stores come with the option to returns items if they do not fit you well, but why go through the hassle when all it takes is to be more attentive? Before selecting a size, thoroughly go throw the size charts and pick size that fits you well. This is important because measurements differ from brand to brand. A brand might offer a length of 40 inches on large shirts, and other might just offer a length of 38 inches on the same size.

All it takes is a little attention to details so make sure to do so.

Look For Discount Codes
Most online stores offer discount vouchers to new and returning customers. Pay attention to ads and popups you see on a site as they might be in your benefit. You can also offer third-party sites for discount codes. Plus, signing up for newsletters might also be a good idea as this way you would always be aware of available discounts.

Be Cautious When Shopping at New Sites
If you're shopping on new sites and you see dresses that look amazing but are extremely cheap, then stop right there and do some research as it might be a site offering replicas or trying to scam buyers. You can look for reviews online to know how good and reliable a website. Do not fall for reviews found on the site you're trying to purchase from as such reviews might not always be genuine. Instead, look for reviews on social media and third-party sites.

Cash In On Sales
It is common for online stores to have seasonal sales, just like physical stores do. You can save a huge amount of money by cashing in on this opportunity so make sure to look around for sales and other such promotions to save money when shopping online.

Google About it First
If you are looking to buy something, make sure to google about it first before you open your favorite store to look for it. This is important for a lot of reasons. For example, if you want to get a name necklace, you can search for terms like 'buy name necklace', or 'cheap name necklace'. You will be bombarded with sellers offering such necklaces. Now, you can open all sellers that look good to you and compare different products and prices to find one that suits you the best. You can also use third party sites to compare two sellers to pick one that's more affordable and reliable. This is important because sometimes third-party stores offer products cheaper than official stores.

Pay Attention to Returns
Buy from a store that offers free returns so that you have no problems in case the product does not fit you or if it has other issues. Online shopping today is hassle free with big to small stores offering customer friendly policies. Just be careful where you shop from and you'll be good to go.


Hits: 10008 | Leave a comment