How to Dress for an Interview
Choosing what to wear to a job interview can prove tricky. You want to make the right impression, but you also don't want to blend in with all of the other candidates. What you wear is very important because it will be the first and last impression the hiring manager will have of you as you walk in, and then out of the room.
Dress codes can vary between sectors, positions, and seasons. Regardless of the business's dress code, it is smart to make a sincere effort with your appearance. Wearing the wrong outfit could cost you the job, so you want to make sure that your chosen outfit is smart, yet it isn't too stuffy. An appropriate dress code to aim for is professional or business casual.
Since you're dressing for work, you want to do your utmost to look your best and stand out—without seeming like you're trying too hard, which can be a difficult balancing act. What you wear to work plays a major part in how your boss and colleagues perceive you, so be mindful of your choices. And remember, your behavior is just as important as your aesthetic. You want them to view like a new employee.
Here are my tips for how to dress successfully for an interview:
Dress the Part
The most important tip when thinking about your interview look is to choose an outfit that's appropriate for the role you're interviewing for. This means you should do some research into what is typically worn in that sector. You clothing will depend on the type of job to which you're applying, for example a startup would probably follow a dress code closer to business casual.
Whatever you decide, make sure it isn't too informal, as it's better to be a little overdressed than underdressed. In fact, it's much safer to stick to simple, well-fitting clothing. If you're in a more creative industry, why not wear your DIY ice cream cone button shirt? It's still a tailored button-down, yet shows creativity and it's a great conversation starter.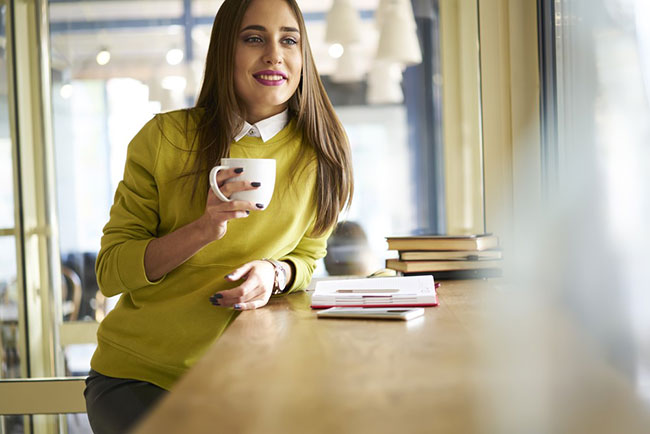 Dress to Impress
Essentially, you are at this interview to make a great first impression on your potential employer. This is the time to bring out your favorite items of clothing; those you've been saving for a special occasion. Treat it like a special event. Make sure your clothes are clean and ironed, as well as appropriate.
Complete Your Look
Some simple accessories can make a big difference in any outfit because it helps you appear professional but not boring. Have fun with textures and simple patterns as this will add playfulness to your outfit and will make you more memorable. A beautiful wristwatch is a classic accessory that adds polish to your look, while a pair of printed flats shows you're put together down to your toes.
Take Care of Your Appearances
Personal hygiene is of utmost importance to a successful interview. You simply will not be hired if you don't look like you take the time to put yourself together. What's more, taking the time to care for your appearance will make you appear (and feel!) confident. With sparkly teeth and fresh breath, you'll smile bigger, and talk with more assurance.
Don't wear a strong perfume or cologne but maybe use a scented bath bomb the night before during a relaxing bath. This well ensure you don't smell too strong the day of your interview. Proper hygiene is more than looks and smells, it's indicative of your personality.
Prep your skin the night before with a face mask. Not only will this help to purify your skin but it will also be a relaxing way to unwind and shake off those interview jitters.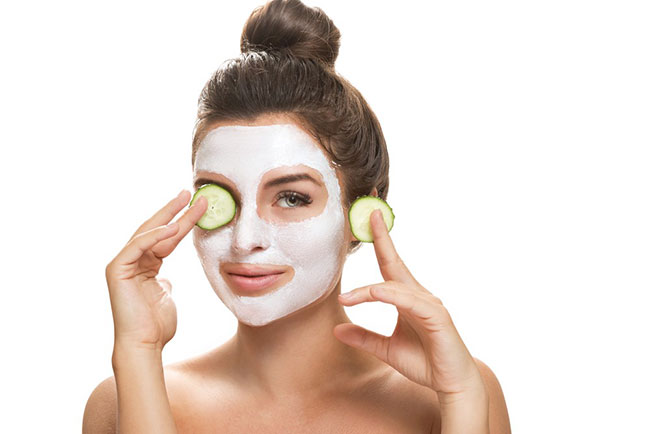 What Not to Wear
Although what you should wear depends on the type of job at hand, there are certain items you should never wear to a job interview. It might seem obvious, but denim is for everyday wear, so keep it out of the interview room.

Your outfit should be modest, so stay away from plunging necklines, see-through blouses, and skintight clothing, and check beforehand that your skirt is long enough to hit at least halfway down your thighs when you're sitting. Keep your colors muted as a bright color will be out of place and distracting. If you are keen to wear a bright color, make sure you pair it with a conservative ensemble. Don't overdo it with your makeup, either. Generally, try to stay tasteful and modest.

I hope you find these tips helpful and that you get the job of your dreams!


Hits: 9077 | Leave a comment