The Diamond Trusted Guidelines for Buying Diamonds Online
Buying your diamonds online through diamore.be is one easy way of acquiring high-quality gemstones at a fair price. With its headquarters right dab smack in the middle of Antwerp, you'll get dibs on the finest above-ground stockpiles of diamonds from established and reputable merchants in the diamond capital of the world. However, there are other important considerations when buying diamonds online apart from the price.
There will be those who may dissuade you from buying diamonds online citing various reasons. Despite what the naysayers say about buying diamonds via the internet, consummating diamond purchases online does hold several advantages. If you address the important considerations when buying these gemstones properly, you have a very good chance of acquiring diamonds that suit your taste and ones that fit into your budget nicely.
Why Buy Diamonds Online?
Just like the earlier example, buying your diamonds online gives you access to huge inventories of diamonds, as well as access to the best dealers in the world even if you live in a different hemisphere. Driving to the best diamond dealer in your area and poring over a limited selection of rocks cannot compare to shopping online. If you already know and have your mind set on the kind of diamond that you want, you'll have far better chances of finding it online than in the nearest brick-and-mortar jeweler no matter how big the shop may be.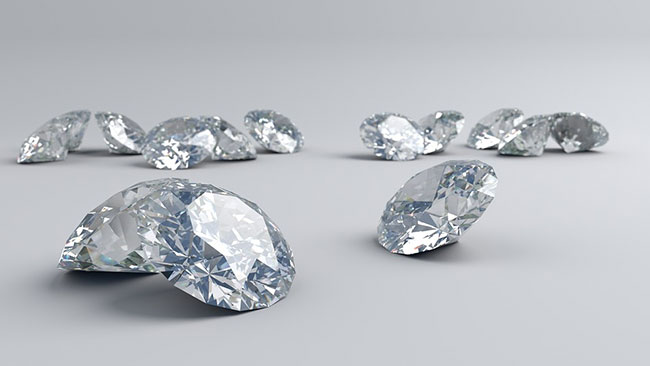 The advantage of purchasing diamonds online becomes even more obvious if you are looking for a fancy cut diamond and/or colored diamonds. The rarity of these choices makes it highly unlikely for the physical rocks to find their way to your neighborhood jewelry store unless you live in or near a super city such as New York, London, Paris and yes, Antwerp. Factor in the ease of browsing over choices on your PC or mobile device and the availability of more artisanal designs, buying diamonds online blows buying them in a physical store right out of the water.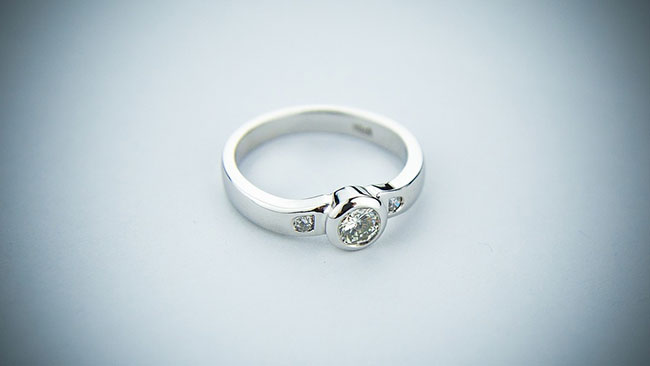 Addressing the Main Concern
Among the major arguments against buying diamonds online is that you cannot physically examine the gemstone. Even if you do get the chance to hold and ogle at the diamond in person, it is still highly likely that you still don't have the training to know what to look for in terms of features and quality of the gemstone. You can, however, read up and gain a better understanding of the diamond grading system. More on this subject in a bit.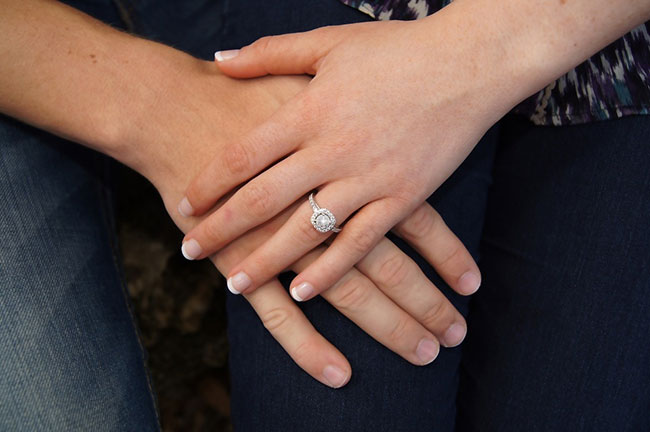 This argument underscores one of the most important considerations when buying diamonds online and that is looking for dealers with actual, high-definition photographs of every diamond in their inventory. James Allen and Whiteflash are among the most popular websites that offer this feature. With high-definition videos and shots that you can freely manipulate 360 degrees, the James Allen website allows you to examine the diamonds for any blemishes, discoloration and cloudiness. Whiteflash, on the other hand, also offers high-definition photographs of their offerings along with Idealsope and ASET images to give you a better idea of the diamond's brilliance.
High-definition photos and videos are the next best thing to examining diamonds with your own eyes. The good thing about it is that apart from the sellers that were already mentioned, other established online diamond retailers such as Blue Nile, Brian Gavin and Leibish & Co. have this feature on their websites. In the same vein, it will be wise to exercise prudence when browsing diamond offerings in websites with photographs that are suspiciously too perfect to be the accurate representation of the gemstone that they are selling.
What You Need to Know Before Browsing Online
Whether you are buying diamonds and/or diamond jewelry online or from a brick-and-mortar store, getting a better understanding of the proverbial 4Cs will help you narrow down your search and land a better deal. The 4Cs refer to the color, cut quality, carat weight and clarity. Back in 1953, the Gemological Institute of America (GIA) established a set of standards for these 4 Cs to help compare and rate the quality of diamonds.
A diamond with less or no color can give off the best fire and scintillation. The cut quality on the other hand, can either give more or less brilliance to the diamond. Clarity refers to the level of flawlessness in the gemstone, while carat weight pertains to its apparent size. Since buying online gives you a wide variety of choices, you can choose which of these "Cs" are the most important for you. Choosing diamonds a little under the full carat increments translates to a huge drop in price without much size difference. Opting for a color with an H grade will still appear white but cost significantly less than a colorless diamond.
If you are buying diamond jewelry like an engagement ring or a wedding band, there are also important issues that you need to address after deciding on the type of diamond that you want. These include the base metal and the type of diamond setting. Platinum and gold are the most popular base metal choices. You may need to read up the type of setting for your hardware. Among the most popular diamond settings include prong, bezel, gypsy or flush, tension and cathedral styles.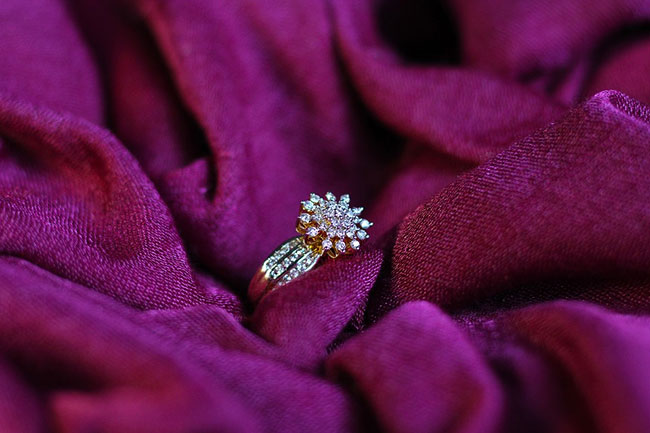 Last Steps Buying & Closing the Deal
Knowing what you want and what to look for in a diamond will help make shopping for diamonds online easier for you. Once you are ready to look at inventories on the internet, make sure that you restrict your search to online sellers that are established, reputable, have certifications and have earned generally positive reviews from verified purchases. Before falling in love with a diamond that you see online, it is best that you verify if the rock comes with a certification from either the GIA or EGL USA. You may want to pass on diamonds without certifications. The certification belongs to the diamond, and you should make sure to get the original certification after you buy it.

You will likely be paying using your credit card, so it will do you well to ensure that the dealer has a secured payment option in place. If paying via PayPal is available, you may also want to choose it as this gives you the option to file a claim if you did not receive the right diamond that you paid for. Look for additional bonuses and extras that sweeten up the deals such as those that come with free deliveries, money back guarantees, insurance and warranties.


Hits: 6625 | Leave a comment