Tag: carat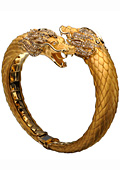 Accessories
Strength, personality and good luck are some of the words that describe this magnificent piece inspired by the Dragon, a symbol of strength and power, like the woman that will wear this spectacular jewel.

Carrera y Carrera invites you to discover the Dragon Bracelet – a piece belonging to one of the firm's boldest and most iconic collections, Circulos de Fuego – which coincides with the 2012 Year of the Dragon, its emblematic animal that will bring us new experiences.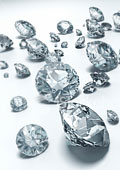 Curious
In this article you will find information about the most important aspects of diamonds: carat, weight, color and clarity. If you are looking for brief information to help you decide which is the best diamond for you or a loved one, you've come to the right place.

Diamond (from Greek – adamas - "unbreakable") is a crystallized form of carbon with superlative qualities. It has the highest hardness and thermal conductivity of any bulk material.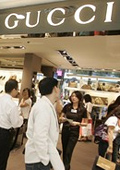 Accessories
Tireless designer Stuart Hughes is known for his amazing ability to transform almost everything into unique, one of a kind items, very often the most expensive in the world.

In collaboration with one of the most famous fashion houses – Gucci, Hughes created the most expensive belt in the world.

It costs 250 thousand dollars and its buckle is shaped like the Gucci logo with the double G symbol, made of platinum.