Preparing the feet for the perfect pedicure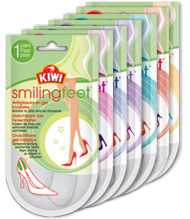 With the global financial crisis still in full swing, luxuries have taken a back seat. People are afraid to splash out on non-essentials, but we're here to show you it is possible to have a little luxury even when times are lean.
Feet work hard all day, transporting you from place to place and they deserve a bit of pampering from time to time. So here are some tip tops to get the perfect pedicure, which won't break the bank.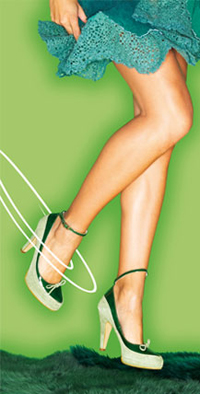 Preparing the feet is essential, so use a foot file or pumice stone to get rid of dead skin before removing any old nail varnish and soaking toes in warm water for 5-10 minutes.

After towel drying your feet, cover them in moisturiser, file all nails straight across and separate your toes. If you don't have a special device, fold a tissue longways and bend in and out of each toe.

It is important to give each toe a clear base coat before applying the varnish twice. Key polish fashions at the moment include eye-popping neons in orange, lime and yellow, as well as lilacs and purples. If any should get on your toes, soak a cotton bud in nail varnish remover to tidy up any smudges.

Make sure the varnish is fully dry before applying a top coat, which prevents chipping and try not to wear shoes for at least an hour.

In order to make the most of newly pedicured feet, use Kiwi Foot Silk – an invisible spray containing natural silk which helps protect from shoe friction.

Kiwi Foot Spray is available from www.kiwicare.co.uk.


Hits: 16466 | Leave a comment