Sisley underwear Fall/Winter 2009
Super-light and sophisticated are the best adjectives to describe the SISLEY UNDERWEAR collection for next autumn-winter. A concentration of lightness, ethereality and evanescence in a beguilingly seductive mixture of luxury materials and stylish designs.
Women's collection
Lace sets that are lighter than air yet provide beautiful support, especially the soft cups and push-ups; shiny silk shorts and cropped vests trimmed with cloud-like frills; briefs and matching vest tops in net.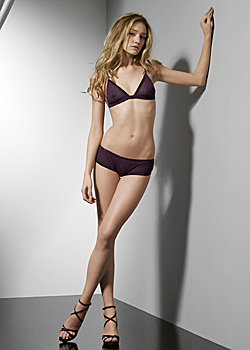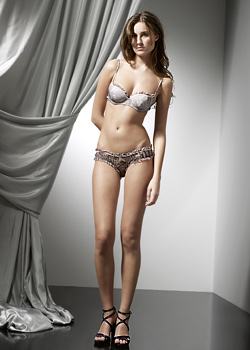 Then there are matching sets in ultra-light tulle, embossed silk with mini polka dots, georgette baby-dolls with a swan-effect trim, sheer knitted wool slips. The long, georgette crêpe tops printed with checks or feathers, the smooth satin slips or the kimono-style tops could be easily worn as nightwear.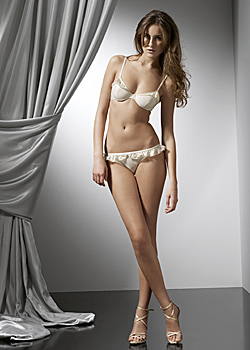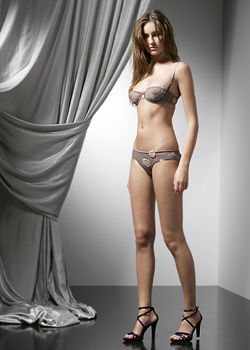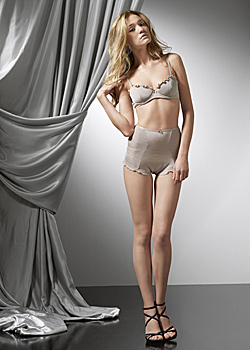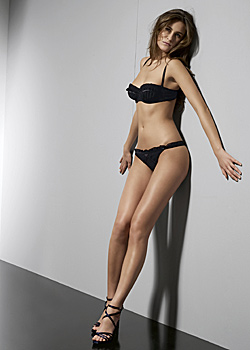 Underwear may be a butter shade next to the skin, but darker shades are the height of fashion: blue, often paired with pink; dove-grey; and pumice-grey.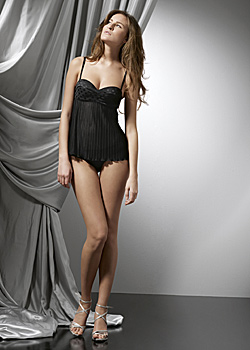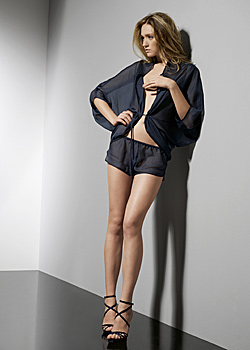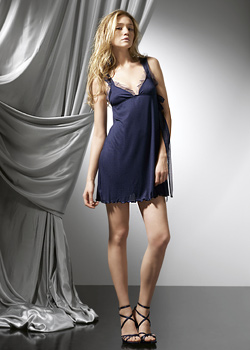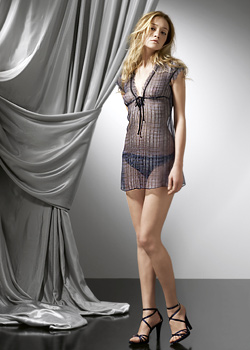 Photo: F. Morandin


Hits: 20573 | Leave a comment