Autumn wardrobe - motion, mysticism, passion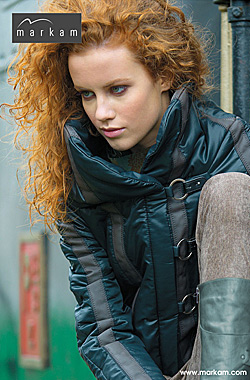 During the new season, there are three key words in fashion – motion, mysticism, passion.
Markam who won The Golden Needle award of the Academy for fashion gets inspiration from them for their new collection autumn-winter 2009-2010. The designers' advices: colours of the summer continue their victorious dictates and tint clothes in turquoise and lilac. High waist trousers and short jackets make their comeback. Knee length coats are a main character in autumn-winter fashion and balloon cut is more fashionable than ever. Autumn will really be dynamic, mystic and passionate.
Motion
Motion is life. It is strength, energy, rush, liberty.
This line is dedicated to attractive women who are bold and challenging. Activity and ambition, provocation and adventure, inspired by and real as nature.
Mysticism
Mysticism is a journey of the spirit. It is will, courage, dynamics, rhythm.
The innovative woman possesses mysticism. She travels in the past, but reveals and provokes future. Mystic woman is dynamic, bright and expressive and she looks for new sensations in the big city.
Passion
Passion is pursuit of the soul. It is hope, reason, feeling, thirst.
Controlled by enthusiasm and indulgence, with a perfect aesthetical sense for quality, every woman desires and is being desired.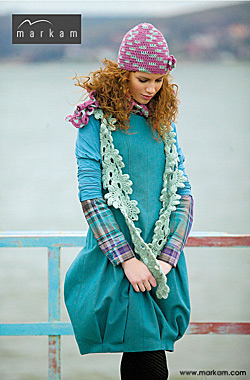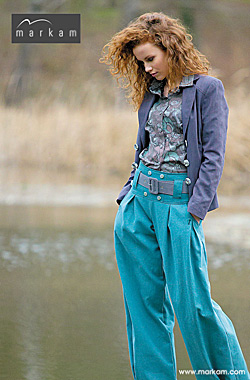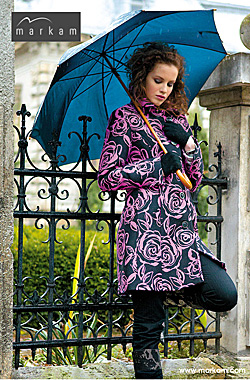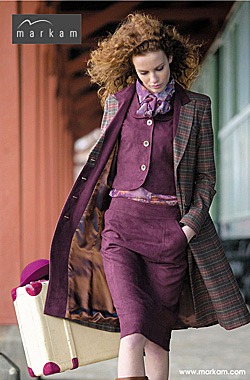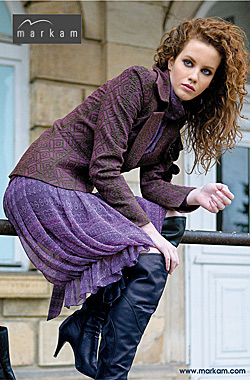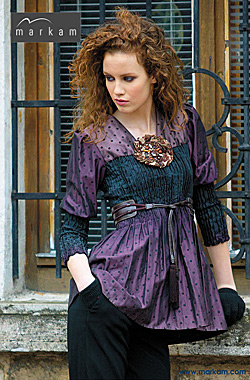 Photos:
Designs by Markam fashion house, autumn-winter 2009-2010 collection.
Photo: © Archive Markam fashion house


Hits: 12786 | Leave a comment