TAU Spring-Summer Collection 2010 Philosophy by Maria Lafuente
The name of Maria Lafuente's collection is TAU. Putting up folds reminds the cheerful intimacy of movement.

The inspiration emerges through the Boschs genius and his painting "The Garden of Earthly Delights".
An allegory of the origin and and of the world.
The Creation of the vegetables world (origin of life).
The complete Creation, the hell and the most diverse forms of sensuality.

The dreamworld component is very outstanding. The fantasy, the humor, the harsh critic. The incarnations of sensuality are dazzling in its diversity.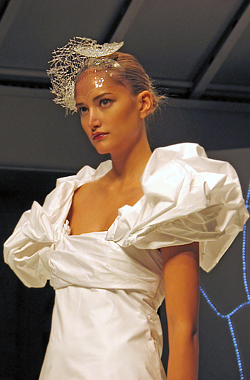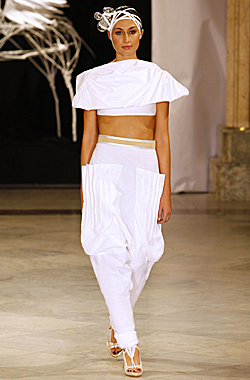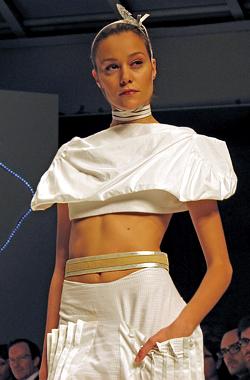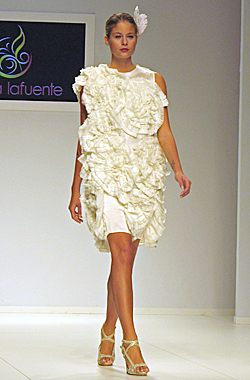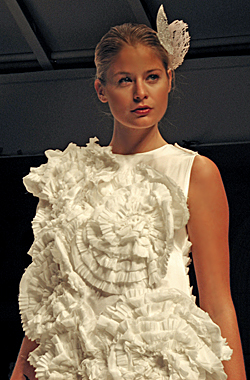 Music, love, games, drinks, even learning and knowledge.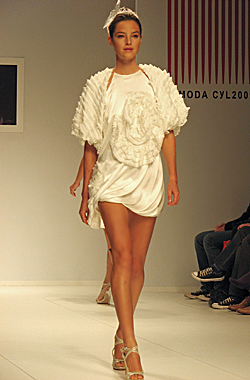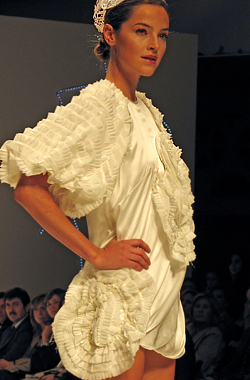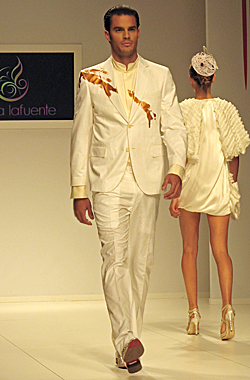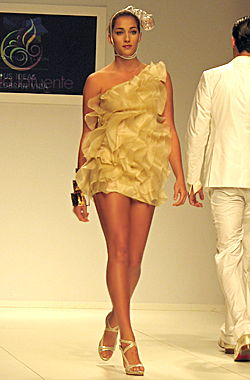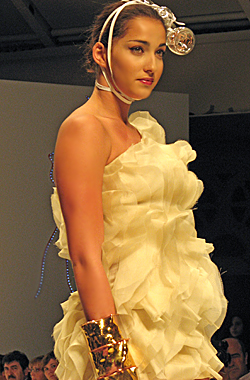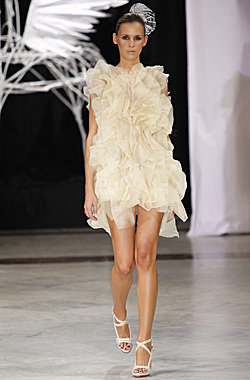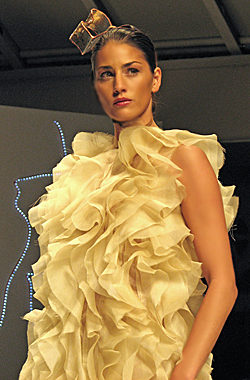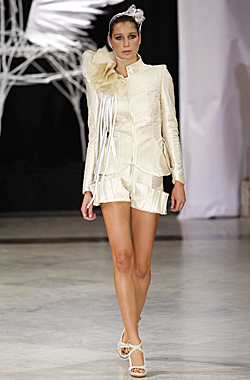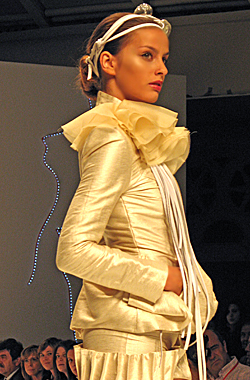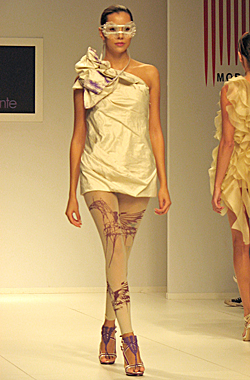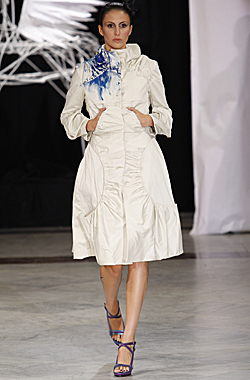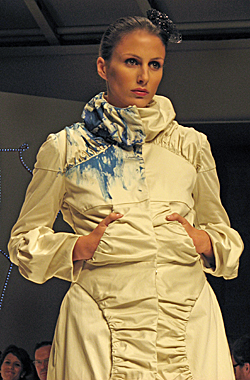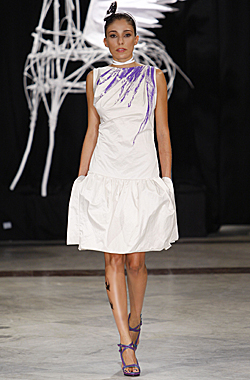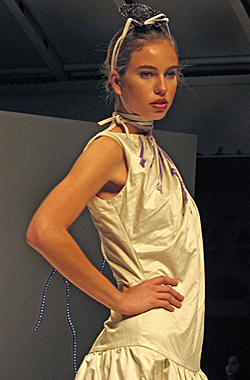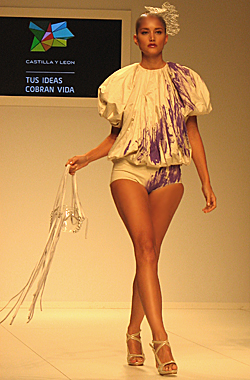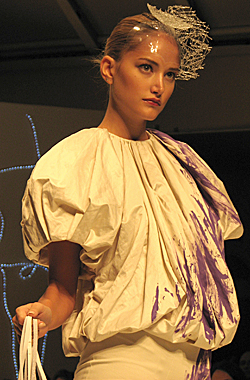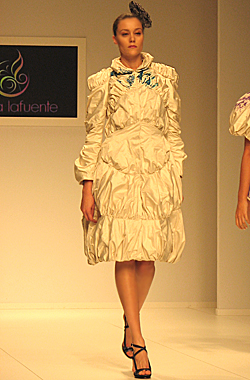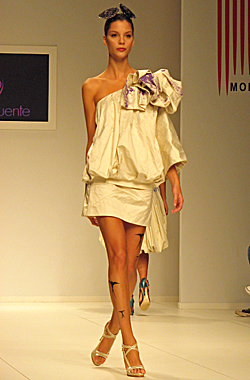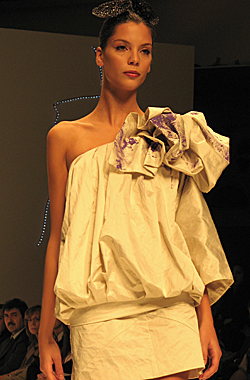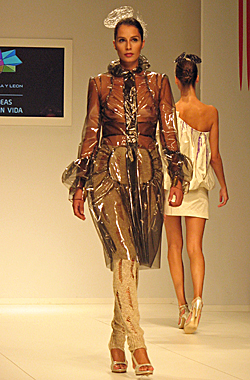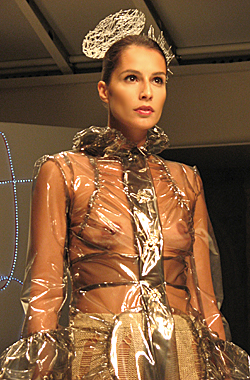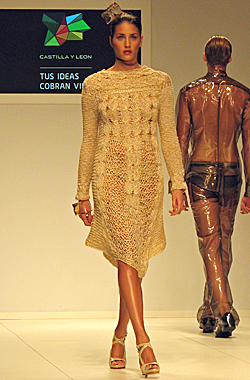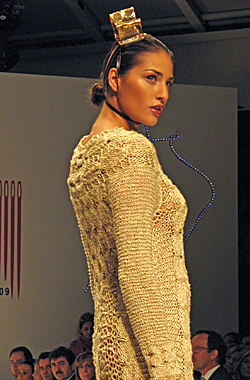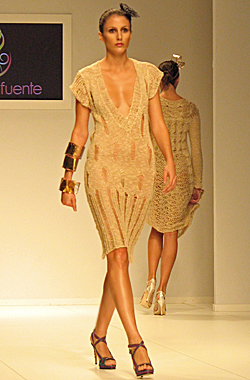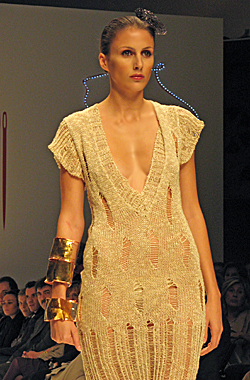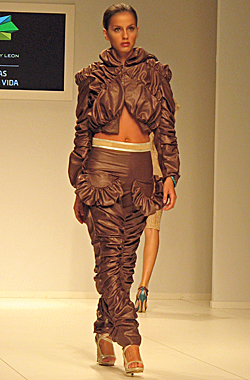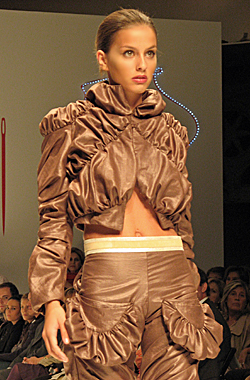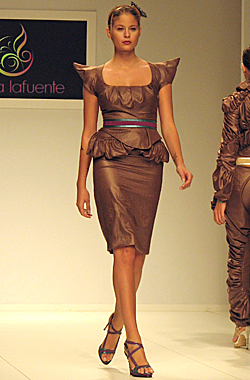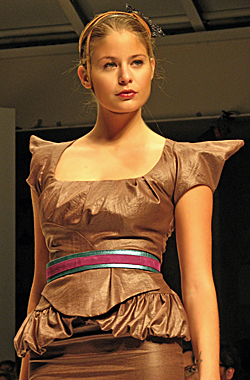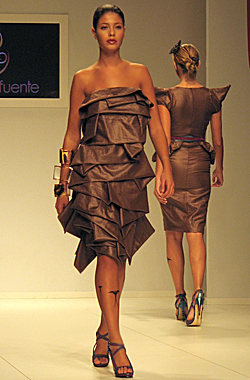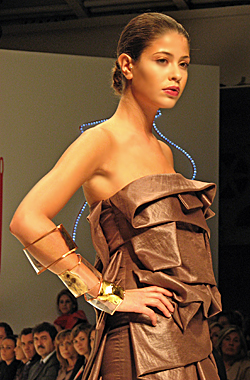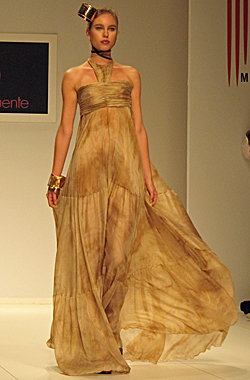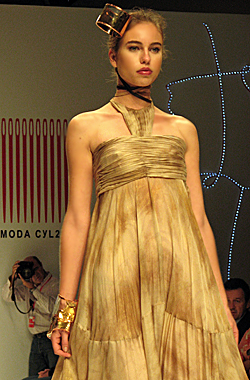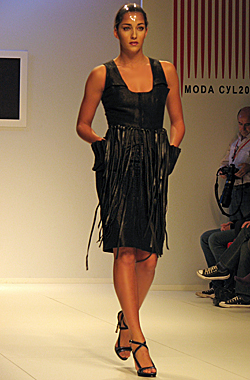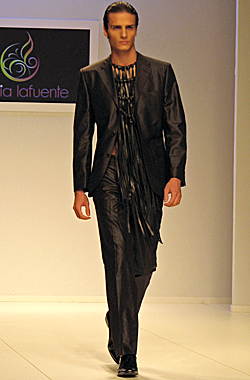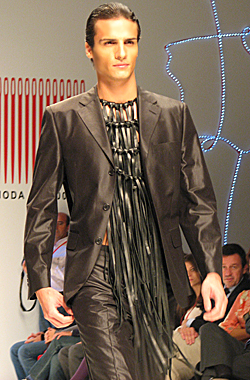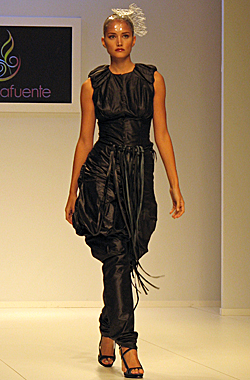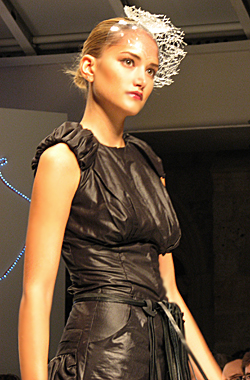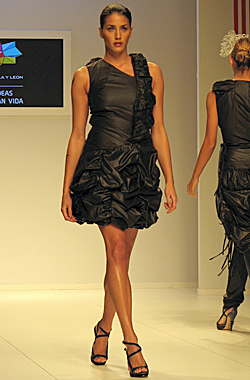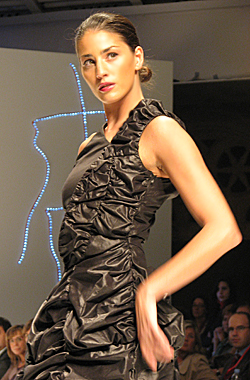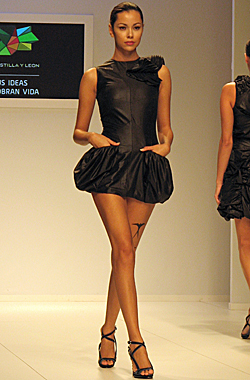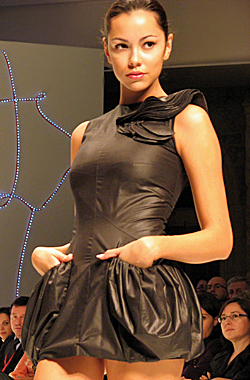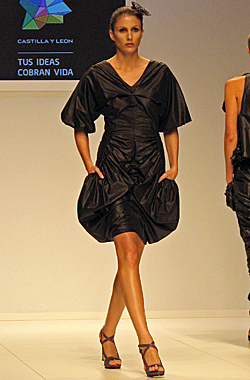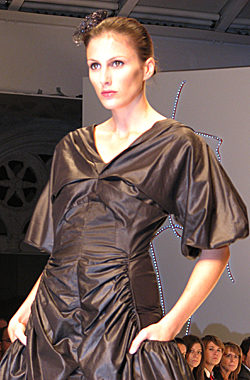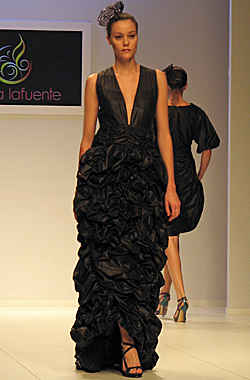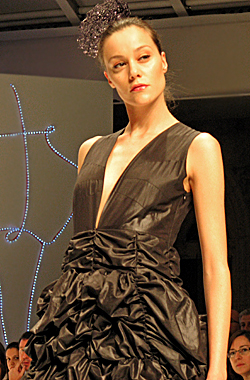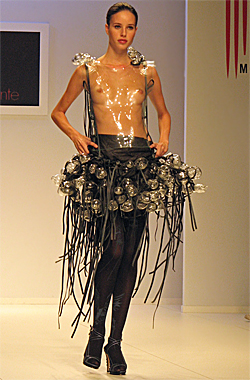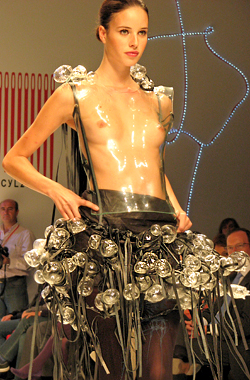 The crystal pieces, which accompany the collection, have been design by Maria Lafuente and made by La Ganja Royal Glass Factory.

As wall collection, Maria Lafuente design the shoes and the rest of accessories.

Photos:

1, 3,1 3, 15, 19, 21 - Models of Maria Lafuente, presented during Cibeles Madrid Fashion Week on September 2009
Photos: images.net

2, 4-12, 14, 16-18, 20, 22-58 - Models of Maria Lafuente, presented during Castilla y Leon Fashion Week
Photos: Fashion.bg
Hits: 19033 | Leave a comment