Top 10 of sexy prom dresses
We decided to present you the most attractive models from 2010 prom dresses collections of Bulgarian designers and fashion houses.
To look attractive in a dress is good to emphasize this part of your body that you think looks best. If you have nice legs - select a short dress, if your bust is a priority - choose a dress that would reveal it in an appropriate manner, without feeling uncomfortable.
Here are five types of dresses we choose to present you:
1. Short dresses.
If you have nice legs, don't hide them with long dresses, which also can be very uncomfortable.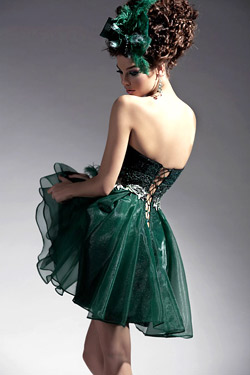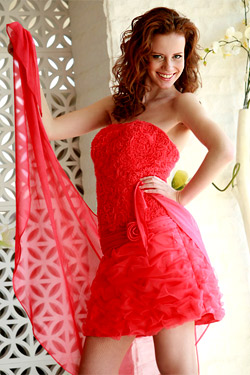 2. Dresses with high slits on the skirt.
If you want to be in a long dress, but to reveal the beauty of your legs, choose one with a high slit skirt.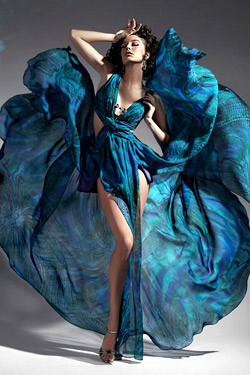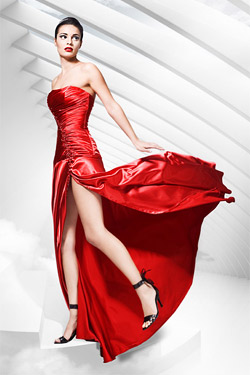 3. Bare-back dresses.
Especially sexy are the models in which the back is completely bare and cut ends below the waist revealing a part of the hips. Some models show a part of the abdomen, but we advise you not to overuse this effect.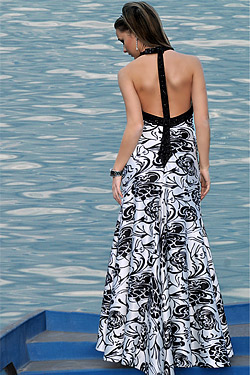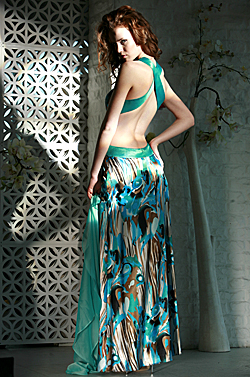 4. Low-necked dresses or with one strap.
In fashion this year are the shoulder strap models, but you can choose a model with no straps, in addition to feel more free. Even girls with small bust can achieve a great effect if they wear a corset dress with pads.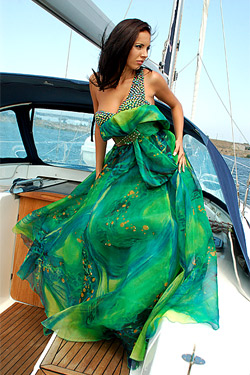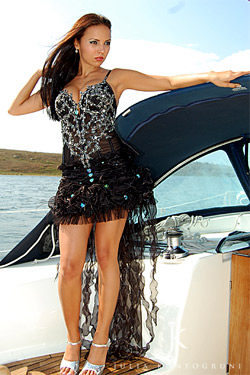 5. Dresses with transparent lace.
Extremely sexy and mysterious look can be achieved with a straight dress, part of which is transparent lace or other mesh fabric.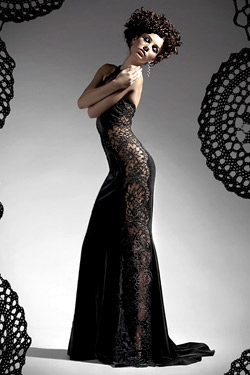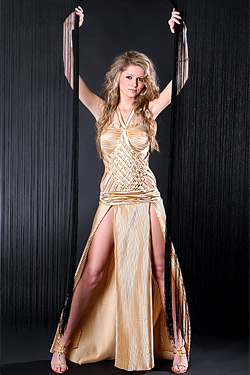 Photos:
1. Model of Gergana Simeonova for Simon
2. Model of Polya Milanova for Mon Amour
3. Model of Gergana Simeonova for Simon
4. Model of bridal boutique Paloma
5. Model of Holiday Sona
6. Model of Polya Milanova for Mon Amour
7. - 8. Models of Julia Kontogruni
9. Model of Nina Todorova
10. Model of Gergana Simeonova for Simon
Gergana Simeonova models can be found in Atelier Simon
Sofia, 147 G. Rakovsky Str., str.1 ("Slaveykov" square)
Tel. +359 889 89 36 54
E-mail: simon@gsimeonova.com
www.gsimeonova.com
The models of Julia Kontogruni can be found in the boutiques of the brand:
Sofia, 37 Han Asparuh Str.
Varna, 21 Petar Enchev Str.
Tel. +359 895412457, fax 00359 52600973
e-mail: kontogruni@abv.bg
www.juliakontogruni.com
Hits: 36018 | Leave a comment