UNITED COLORS OF BENETTON Women's Collection for Autumn/Winter 2010/2011
Freedom is a clear, simple word with many meanings. In this case, freedom is what we allow ourselves in choosing our everyday look. United Colors of Benetton has always followed this path and offers even greater freedom of choice for the new winter season.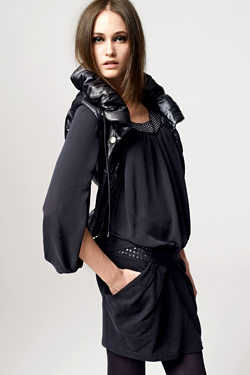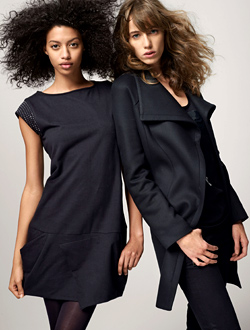 SPARKLING DENIM - The theme centres around denim, the quintessential casual fabric. Presented in different versions and teamed with other materials, its versatility is shown to best effect. Denim and faux leather for a bold, edgy woman. Denim and jumbo sequins for tongue-in-cheek fun. Denim and wool cloth to reject the carved-in-stone rules in the books. The palette displays a range of dark shades, starting with black and going through the various stages of blue to finish with flashes of white. The fit is decidedly slim, top and bottom, and puts the accent on leg length.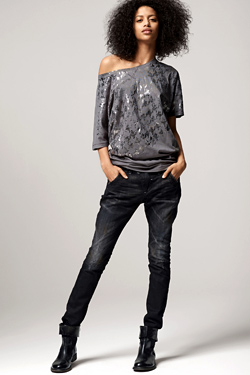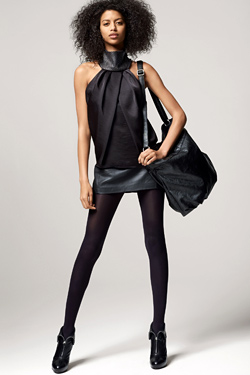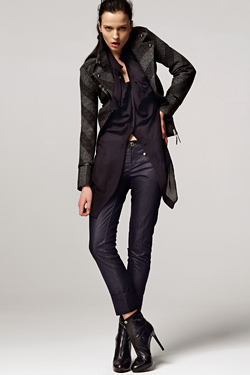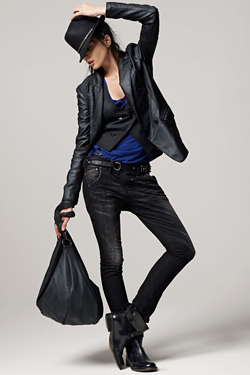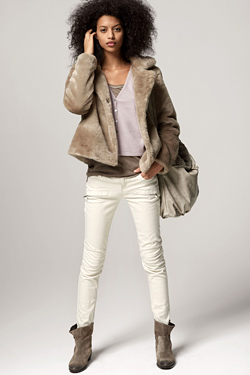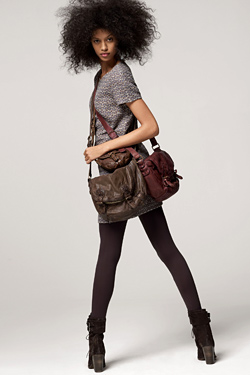 WOOD WOOL - Nature's patterns suggest new stories to tell in fabric weaves or jersey-cotton prints. Layers of jersey, strata of woven cloth, interweaving yarns and georgette draping create volumes reminiscent of the movement of wood, indentations in the rocks, the frothy scrolls of sea waves. An overall look that could not be softer or more romantic. The colours echo the same atmosphere and borrow the shades of tree bark, of light leaf veins, the clearness of mountain streams.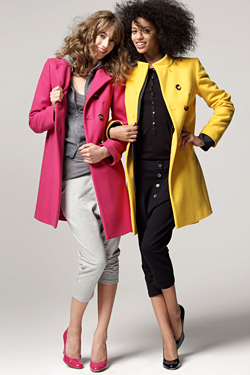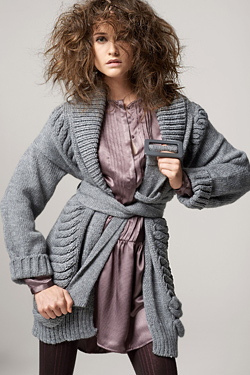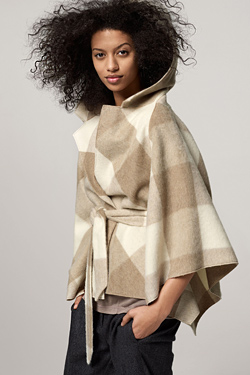 PRIMITIVE - Inspired by white, fluffy wool and everything that evokes warmth and softness, this theme is mainly about outerwear and knits. In fact cloaks with a belt fastening and chunky-stitch sweaters can be considered the key items of this "capsule collection". The look is completed with mottled wool jersey articles. Colours range from natural whites to shades of beige to reflect the purity of Mother Earth. The fit, of course, is softly clingy all the way down the silhouette.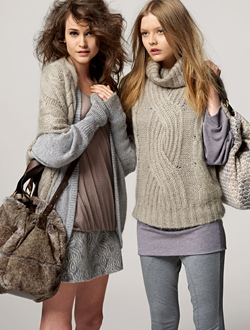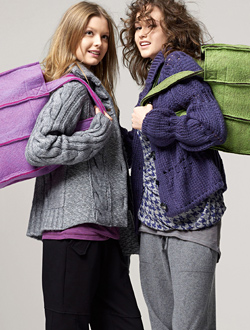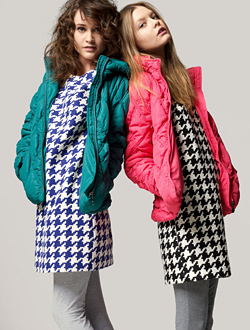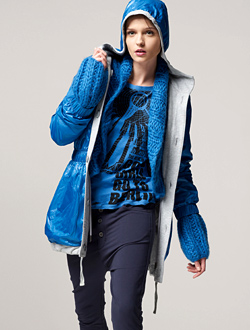 IN THE MOOD - The palette has schemes of strong, bold colours borrowed from the cartoon world. Tweety yellow for cloth coats, Little Mermaid turquoise for chunky wool sweaters, a Teletubbies rainbow for padded jackets and dresses. These bright shades are teamed with the mottled grey of sweatshirts and harem pants. Generally speaking, this look is a mixture of shapes and volumes that can be adjusted according to mood.


Photos: United Colors of Benetton
Hits: 57602 | Leave a comment