Summer beauty trends in make-up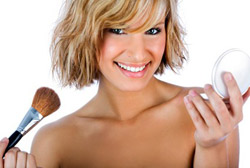 Try blush in a real peach color

Peach blush can brighten your face and it makes it look healthy. But have you tried peach looking blush that turns pinkish when applied on your cheeks? The only way to achieve a real peach color is to use a formula that looks orange in its packaging. It will become peach when layered on the skin.
Choose coral for the lips

The coral colored lips are great for summer – choose a new, sheer coral gloss or lipstick and make sure it looks light and whisper soft (avoid the darken, bright colors like on your grandmother's old-fashioned lipsticks). The coral lips would complement in a wonderful way your peachy cheeks.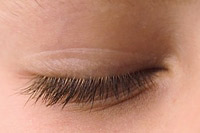 Add brown eyelash extensions

They make the eyes look sexy without looking heavy (like the black false lashes). Also – full, long eyelashes and less mascara is great for summer. The brown color helps the lashes to look natural. And here are some tips on how to apply them yourself.

Mist your make up to set it in place

The hot weather melts your make-up and forces you to refresh it on every 3-4 hours. Try to mist your face at frequent intervals with a spray bottle full with water. Wait until the water absorbs into the skin and dry. The misting will set the makeup, freshens and tightens your pores and also - it is incredibly cooling.

Mix your foundation with your daily moisturizer

Mix a dab of hydrating, rich cream into your foundation to make it lighter and more natural looking. The mixture will give you more radiant complexion, it will make your face healthy looking and your skin – younger, which is important in the summer.


Hits: 12270 | Leave a comment