A quick guide to Fall 2010 makeup trends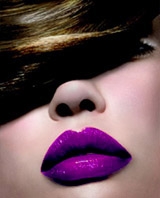 Purple lips

Wear purple lipstick this Fall and you will be on top of the trends. According to various Fall runway makeup trend reports, the plum colors is in for 2010. The purple lip it's all you need.

Let your mouth be the main course and keep the eyes light. It is important that you choose the right shade – women with golden or darker skin tones can wear a blue-based plum, ant those with fair skin – stick to pinky purples. If your lips are thinner than full, this color might overwhelm them, so it is recommended to wear sheer plum lipstick and gloss.
With dark shades, the application must be very precise, so line your lips first, with same color lip liner or a nude one and then apply the lipstick with a brush.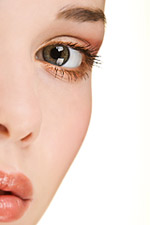 Nude colors

All of you know, that the no-makeup look actually requires well done makeup. To get the natural-looking effect, without looking completely bare and washed out, choose light shades with shimmer or shine.

Use browns, golden and champagne on the eyes to create definition. For the rest of the face, stick to classic nudes like peach and pink. To finish the look, put more mascara for stronger lashes – that is the key effect, when there's no punch of color.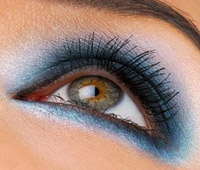 Smoky blue

Another fall trend in the eye makeup is the smoky eyes effect, done in rich, metallic blue color. It is important when you put heavy makeup on your eyes to conceal the entire eye area with concealer to prevent any redness from appearing purple when you add the blue. Choose two to four shades of blue and blend them well on the eye – that will keep the effect from looking too flat. Use the deepest shade on your lash line and smudge the line out from the eye, then layer the other shadows on your lid. Use the appropriate makeup brushes to blend the shadows naturally for the smoky effect – that will prevent you from looking like you got hit in the eye.

After the shadow application, use foundation to clean up the blue shadows below the eye. Don't forget to add some white shimmer to the inner corners of the eyes and to apply black mascara. Keep your lips ad cheeks simple if you want to avoid the "overdone" effect.


Hits: 22488 | Leave a comment