Eat what you wear with fashion student's edible clothes
Most fashion students keep their finished design pieces in a wardrobe, but 22-year old Emily Crane has to use a freezer.

Kingston University fashion student created Haute Edible Couture fashion series – new strain of edible "clothing". The young designer lives by the expression "you are what you eat" and creates intricate designs, all of which are edible. Emily Crane uses gelatin, seaweed and food dyes to form her beautiful garments and accessories.

Crane's work will be displayed September 17th at London Fashion Week's Vauxhall Fashion Scout in Covent Garden, but even the designer herself can't be certain of what she'll be showing.

"I never know exactly what something is going to turn out like in advance because the processes are still very experimental," she says.

Check out the photos of her garments and watch video of Emily at work here.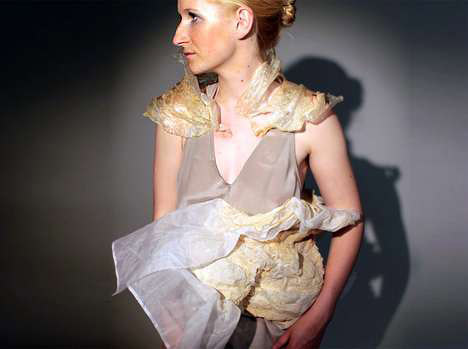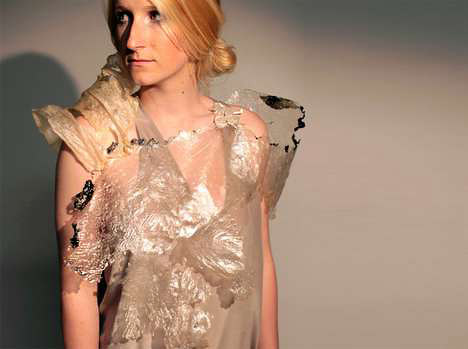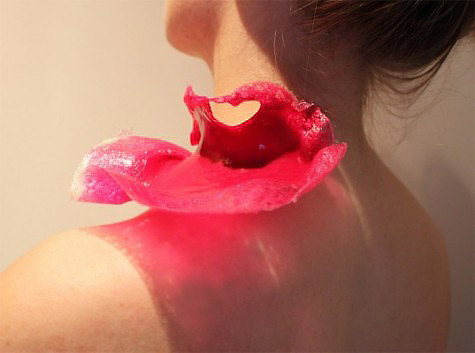 Edible Clothing by Emily Crane from Jasmin Chua on Vimeo.

Photos: www.kingston.ac.uk


Hits: 64838 | Leave a comment