Online shopping for beautiful vintage items at Etsy
Don't you think that most shops look exactly the same, especially in shopping centres?
I believe in diversity and individuality, and shopping centres seem to be an ode to exactly the opposite. With their mix of bright lights, loud music, and mass-produced, low-quality merchandise, they make my shopping experience a real nightmare. I prefer small local stores and online shops.

Etsy is one of my favorite places to shop online – a real trove full of original items and beautiful accessories. The main positive aspect of Etsy is that most of the stuff is handmade. Handmade objects tell a story, and have an inner beauty that enhances their aesthetic qualities.

Etsy is a social commerce website focused on handmade or vintage items as well as art and craft supplies. These items cover a wide range including art, photography, clothing, jewelry, edibles, bath & beauty products, quilts, knick-knacks and toys. Many individuals also sell craft supplies like beads, wire, jewelry making tools and much more. The vintage items on the site have only one rule to follow: they must be 20 years or older. These items range from old boots and ice skates, to dresses, hats and scarves. The site follows in the tradition of open craft fairs, giving sellers personal storefronts where they list their goods for a fee of $0.20.

At Etsy you can find everything, even home décor and furnishings.
So, here is a selection of beautiful cushions I've made from this shop.
Eco-friendly cushion covers and coasters in organic hemp & cotton, with hand-printed leaf design - House by Joanne Patterson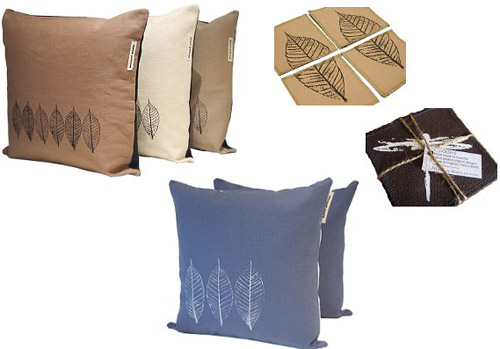 Textural felt cushions and pillow covers - PillowHappy

Cushion & pillow covers in silk, embroidered with mother-of-pearl & felt - The Home Centric Shop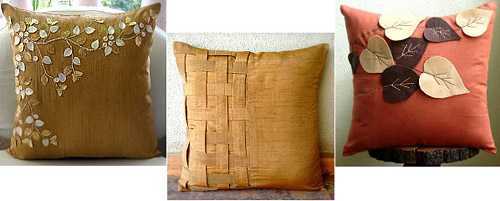 Cushion & pillow covers in brightly coloured natural fabric - Rukkola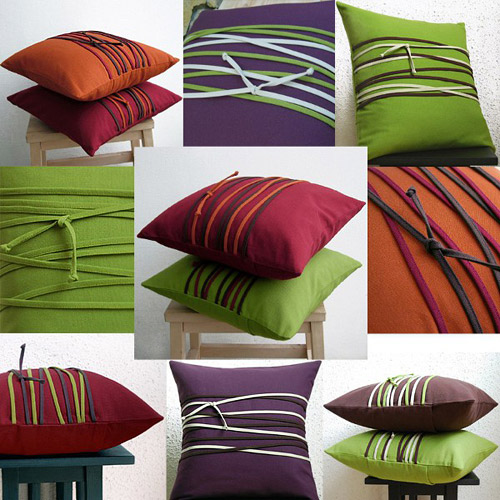 Embroidered linen cushion & pillow covers - KainKain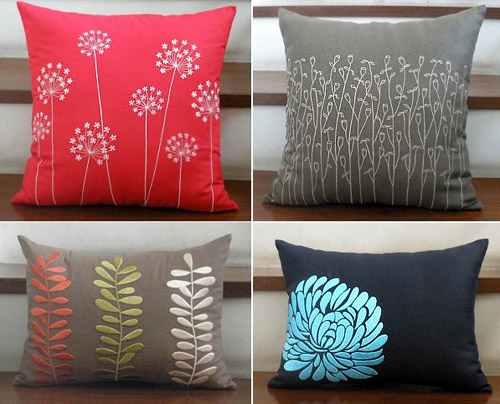 Handprinted & textured cushion covers - HelkatDesign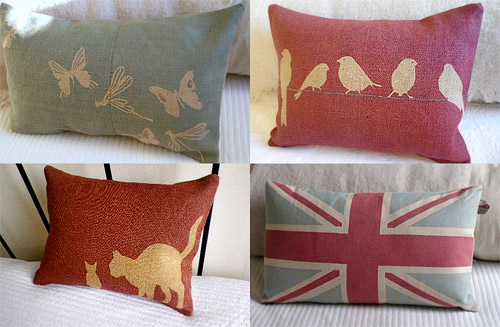 Hits: 29330 | Leave a comment