Tag: Etsy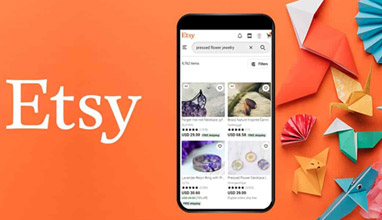 How to sell
Selling your own creations on Etsy is a great way to start a home based business. If you are creative and have an eye for crafts that can sell, then you can do very well on that platform. After all, there are millions of people shopping on there everyday. And you only need a fraction of them to find your products.
Shopping
Etsy is a social commerce website focused on handmade or vintage items as well as art and craft supplies. These items cover a wide range including art, photography, clothing, jewelry, edibles, bath & beauty products, quilts, knick-knacks and toys.

Many individuals also sell craft supplies like beads, wire, jewelry making tools and much more. The vintage items on the site have only one rule to follow: they must be 20 years or older.