Romanian designers impressive success at the Berlin Fashion Week
From January 19 - 22, 2011 a great selection of German and international designers will show their latest collections under the umbrella of Mercedes-Benz Fashion Week Berlin. Among them are Romanian designers and others form Easter Europe, who showcased their collection on the first day of the event.

Romanian fashion has had a reputation for being ostentatious ever since communism's fall in 1989, when colour-deprived designers used garish shades in over-the-top attempts at haute couture. Yet at Berlin Fashion Week, Romania's top designers have shown more mature collections — still colourful and affordable — which may finally sell in the Western European markets they long to break into.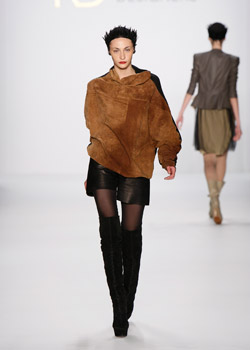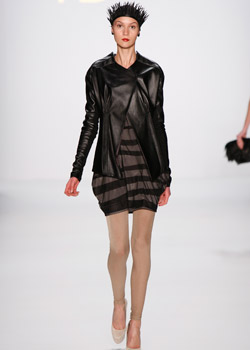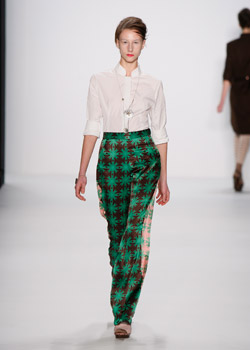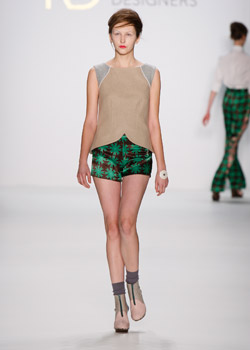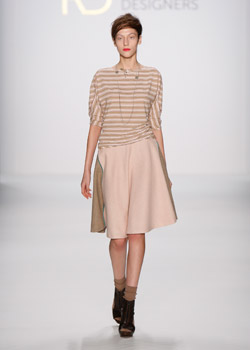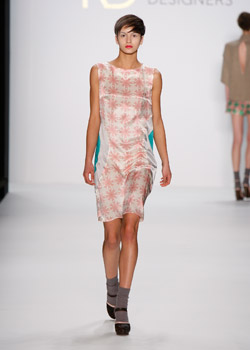 Berlin Fashion Week defines itself as a springboard for smaller labels that seek increased exposure before jostling for attention with bigger fashion brands in Milan, Paris or London. The show also featured the "Alice in Wonderland"-inspired collection of Romanian Andreea Musat, and the abstract, artistic designs of Lucian Broscatean.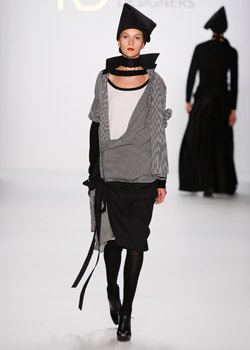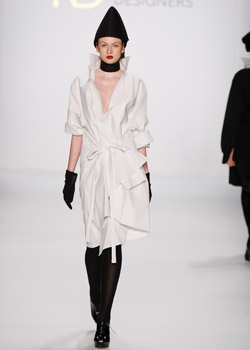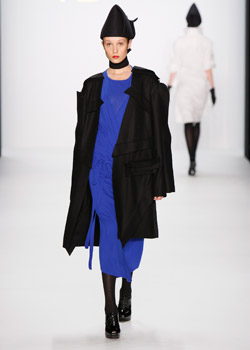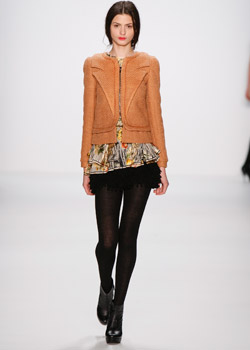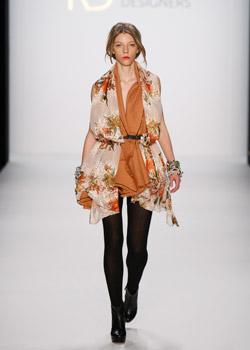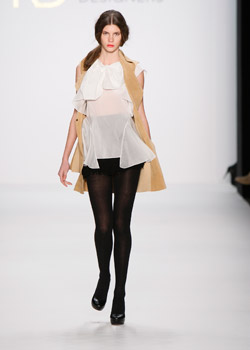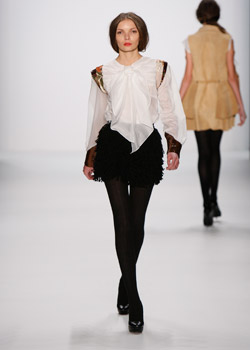 Photos:
1. - 2. Models of Romanian designer Irina Schrotter presented during the Berlin Fashion Week
3. - 6. Models of Romanian designer Alina Botea presented during the Berlin Fashion Week
7. - 10. Models of Romanian designer Lucian Broscatean presented during the Berlin Fashion Week
11. - 14. Models of Romanian designer Andreea Musa presented during the Berlin Fashion Week
© image.net


Hits: 13735 | Leave a comment