Tag: Romanian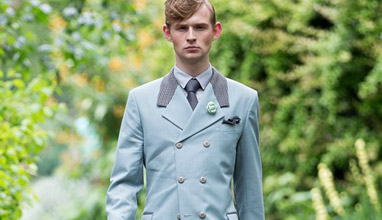 Menswear collections
Florin Dobre presented his eponymous label's SS17 men's collection in June during the London Collections: Men. It's called 'Floare de colt' (meaning 'Edelweiss') and offers well-fitting elegant men's suits and interesting accessories.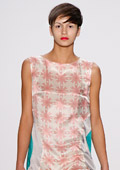 World fashion
From January 19 - 22, 2011 a great selection of German and international designers will show their latest collections under the umbrella of Mercedes-Benz Fashion Week Berlin. Among them are Romanian designers and others form Easter Europe, who showcased their collection on the first day of the event.

Romanian fashion has had a reputation for being ostentatious ever since communism's fall in 1989...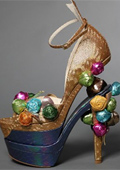 Fashion collections
The shoes of Romanian designer Mihai Albu are the highest shoes in the world. The heels of his creations reach an impressive height of 31 cm.

The new shoes are being compared to skyscrapers because of their towering heels, and because of their price, which is around 1200 euros. Despite the price, Albu says he has received dozens of orders for his new sandals from Romania's well-heeled.