TENCEL® + Shellfish = TENCEL® C: The latest fiber innovation from Lenzing
It is a luxury for many people to eat lobster, langouste or shrimps. An experience of joy arises when the seafood's hard shell is finally cracked and nothing stands in the way of the tender meat andstarting to savor its taste. But the true luxury of these delicacies is the leftover shells, which are usually discarded mindlessly as organic waste. The molecular structural substance of the shell is called chitin, from which one can derive Chitosan. It is not only the scientists of the research department at the Business Unit Textile Fibers of the Lenzing Group who have been extremely impressed with this Chitosan.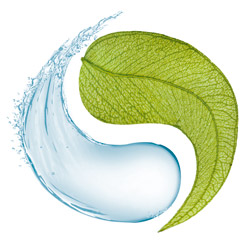 Chitosan is a biopolymer with incredible capabilities. It prevents or alleviates infections, stores mositures, binds proteins, albumin and fats, is hemostatic and fully biodegradable. Chitosan is being used in the cosmetics and pharmaceutical industries due to its itch-relieving, cell-regulating, skinprotecting and anti-bacterial properties.
The TENCEL® fiber is well-known for its positive skin properties. Due to its smooth fiber structure it feels particularly silky next to the skin. Its botanic origin – extracted from the raw material wood – ensures that it has good breathing properties. Equipped with the verifiable oceanic skin care complex Chitosan, the skin sensory advantages of TENCEL® are enhanced even more.
Tireless spirit of research
In the year 2000, a project was initiated to focus on combining Chitosan and TENCEL®. Many tests were necessary in order to find out how to optimally combine the two materials. Chitosan is now permanently applied to the finished fiber by means of a special technology and can withstand being washing in conventional washing machines – even though Chitosan is actually water-soluble.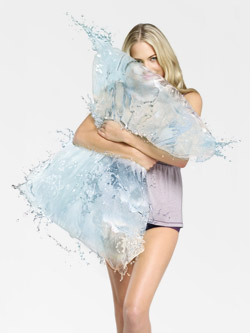 Lenzing has succeeded in soaking a fiber with the biopolymer Chitosan and then launching largescale production. For the developers of the TENCEL® C fiber, new completely new applications and markets are being opened up, from the medical sector to the cosmetics industry.
A new dimension in textile cosmetics
The skin is the largest human organ in the body. Textiles made of TENCEL® C prevent the skin from losing too much moisture right at the outset and thus improves skin protection. A much better ski elasticity is also achieved, and cell renewal is positively stimulated. The complexion of the skin shows fewer wrinkles, less cornification and fewer micro-fractures. This was all tested and confirmed in a two-week long medical study.
Expofil 2011
For the first time Lenzing will be presenting the first product concepts integrating the new fiber at the Expofil 2011 trade fair together with the clothing manufacturer Huber Bodywear and the innovative denim producer Tejidos Royo.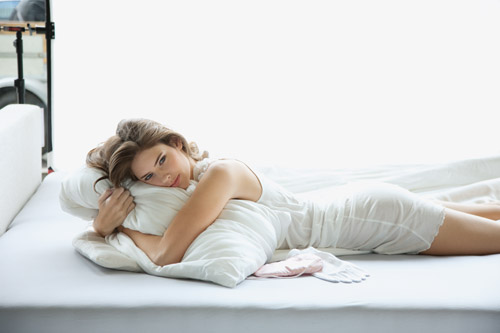 Hits: 48551 | Leave a comment