Paris Fashion Week: Alexander McQueen Autumn/Winter 2011 collection
Sarah Burton presented her Autumn/Winter 2011 collection for Alexander McQueen on Tuesday and had everyone wondering whether she'll be sewing similar dress for Kate Middleton wedding next month.
The fashion show during Paris Fashion Week, had one of the most standout hair in all the other shows. The model's hair were concealed beneath an armour of large, metal barrettes, looking equal parts medieval and dark romantic.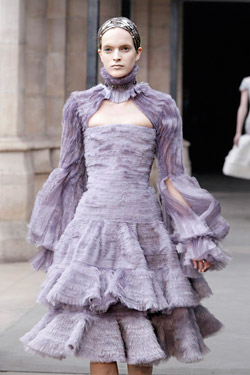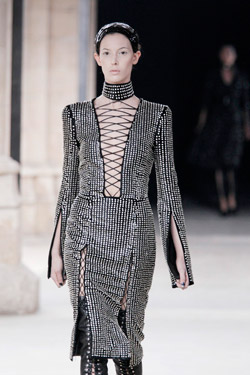 The dresses were ranging from black clad warriors to snow white ice queens, decorated with fur trims, feathers and leather paneling. The dark outfits were made from tweed and checked velvets, traced in zippers and leather.
The white and angelic-looking part of the dresses were made from fraying organza, embroidered with pearls, tulle and chiffon.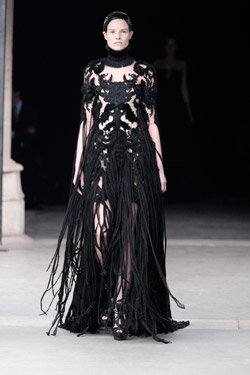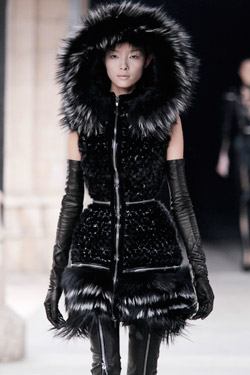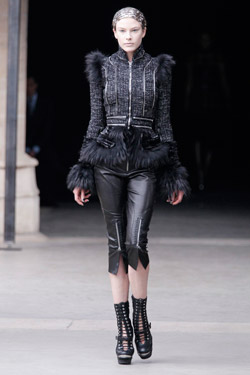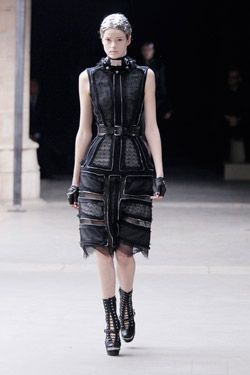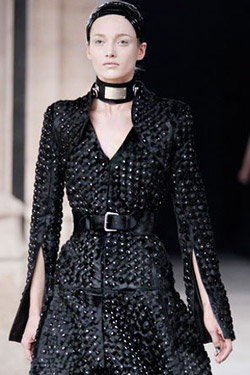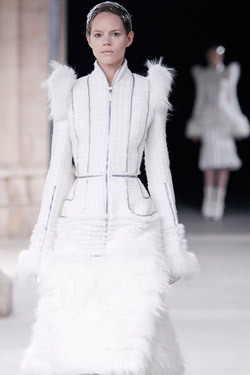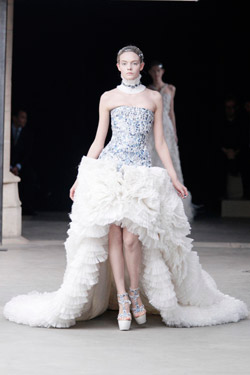 Quite impressive second collection for Sarah Burton and a wonderful prelude to the upcoming McQueen exhibition at the Metropolitan Museum of Art in May.

Photos: Alexander McQueen fall-winter 2011 runway collection shown during Paris Fashion Week. Credit: Jonas Gustavsson and Peter Stigter / For The Times


Hits: 24326 | Leave a comment