Fashion trends Autumn-Winter 2013/2014 - fabrics and colours
The fashion trends for Autumn-Winter 2013/2014 we present are created by Lenzing AG - a global market leader for man-made cellulose fibers. Lenzing supplies the global textile and nonwovens industry with high-quality man-made cellulose fibers and is the leading supplier in many business-to-business markets. The portfolio ranges from dissolving pulp, standard and specialty cellulose fibers to high-quality plastic polymer products and engineering services.

The company suggests the following themes for the season: ELITIST, MAJESTIC, SYNTHETIC, EDIBLE, STORM and RESORT.
ELITIST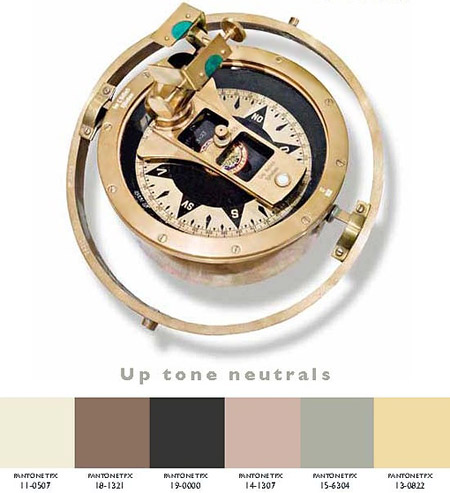 Eternal renaissance, masterful authority, enhanced nature, powerful makers, supreme class, minute detail, spare chic.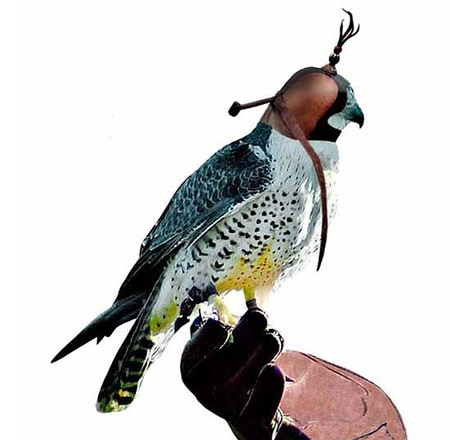 Textiles mimic nature's creations, Flexible and malleable fabrics permit caged silhouettes and curved shaping. Angular cutouts, slashed, distorted pleats embellish materials highlighted in repeats and paneled garments. New... and so far... unbeatable textile blends and finishing processes; classic precious fibers mingles in. Textured and graceful, subtle relief jacquard.
MAJESTIC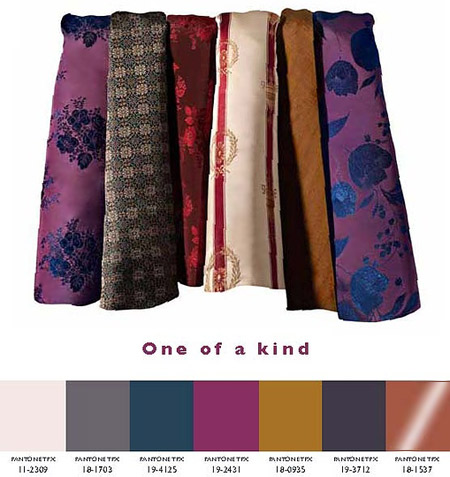 No label, sacred icons, wild beauty, saturated shine, designer-artisan, made on demand, limited fiber edition.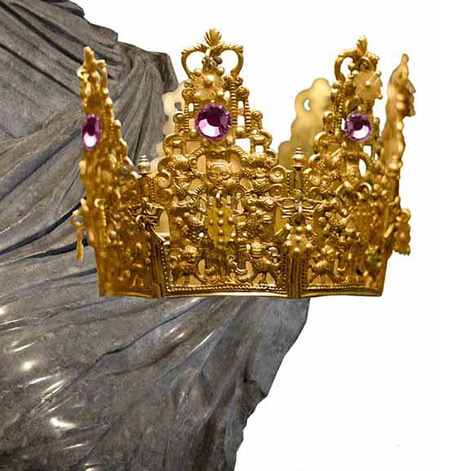 Hail the great return of textiles... Rich brocade... Warp printing The soft edges of ikat... Fil-coupé... Plaiting... Damask... Jacquards Resonant elaborated materials... Space-dyed yarns and metals Mixing classic skills and new medias... Precious fibers, old and new.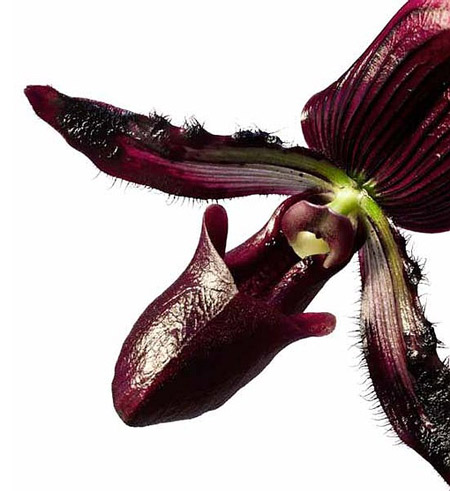 SYNTHETIC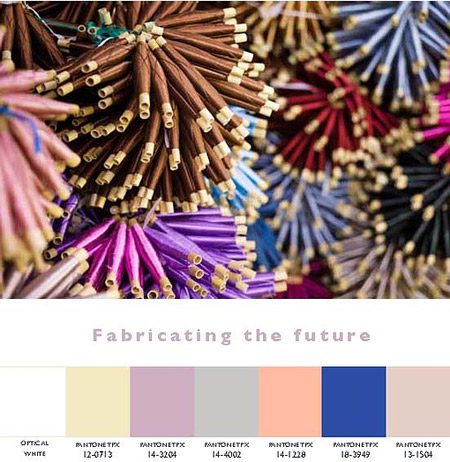 Modern surreal urban art, sophisticated edge, sickly newness, digital craft, wishy-washy is shocked by sharp flammable danger.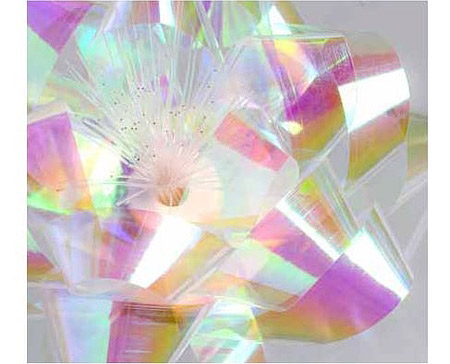 Engineered materials, symbiosis of technology and biology, spray, flashy colors and placed coatings, optically fogged, illusive stripes and color blocks, quickly grown, non-polluting cellulose fibers, printed mesh fabric.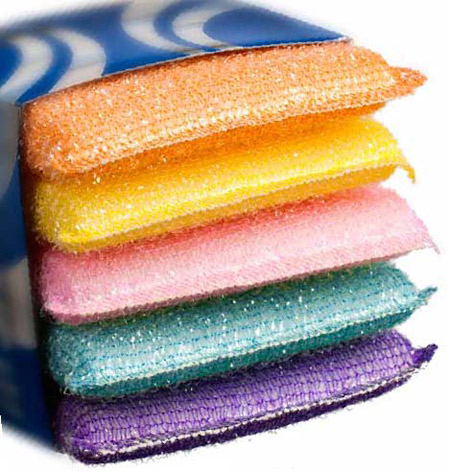 EDIBLE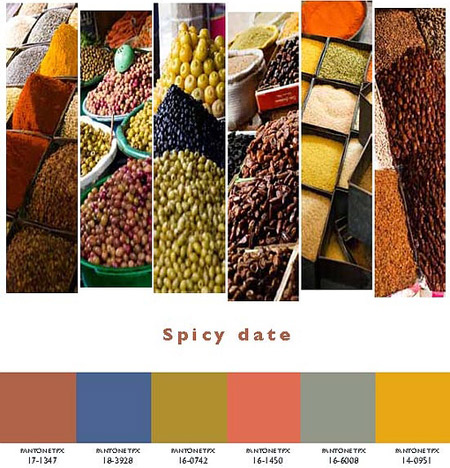 Focus on resources: use dew instead of water, use locally produced materials, turn waste into useable fiber. Color-grown cotton; ecological fibers from viscose to wool. Protein fibers... milk, soya, corn... are turned into textile materials. Barrier between areas are removed: bi-product from food production e.g. crab, or fish skin is turned into textiles; textile plants e.g. cotton used as fodder. Value is the uniqueness inside the fabric... assisted in expression by micro texture yarns, snub color differences, minute grains in surface.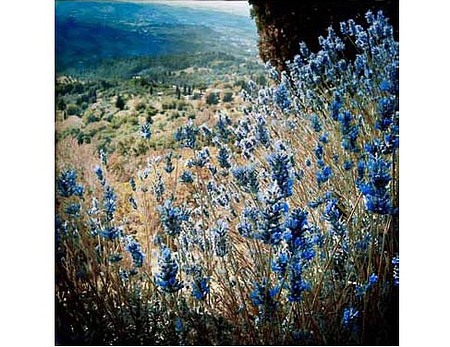 Ape the nature's innate cleverness for perfection. Wet oily, cracked powdery, cherish the biodiversity. Odd mix, essence and perfume, intense depth of taste.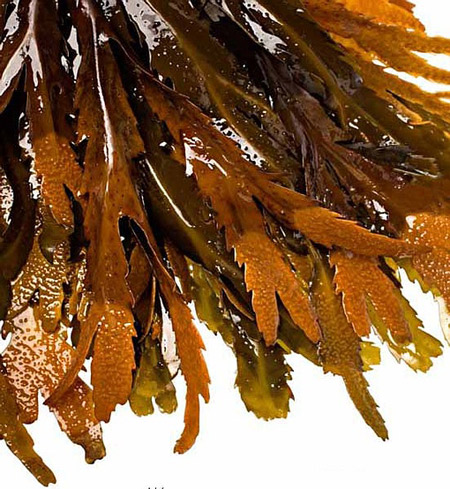 STORM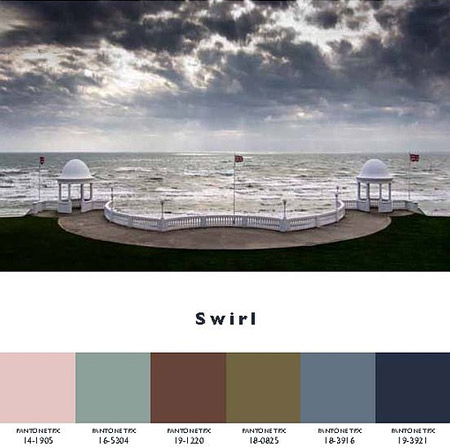 Atmospheric bleak, gloomy heavy mood, refined utility, dreary realism, moody blues, profound force.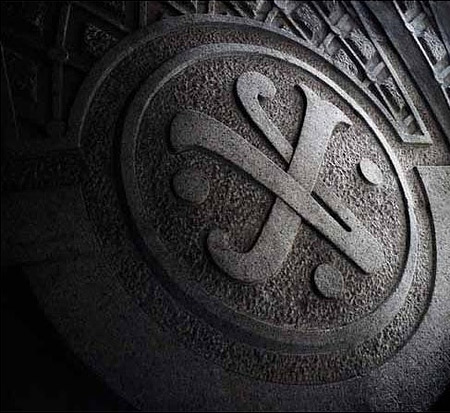 Military tailoring, utilitarian details. Waste wool is turned into felted fabrics with relief patterns incorporated. Wool, organic grown, in new blends. Swirling textures: canvas, reps, chevron, herringbone, neps, forceful crepe yarns and structures, pleasing to the eye. Sturdy textiles: double fabrics, woolen quilts, big madras patterns, substantial weights.
RESORT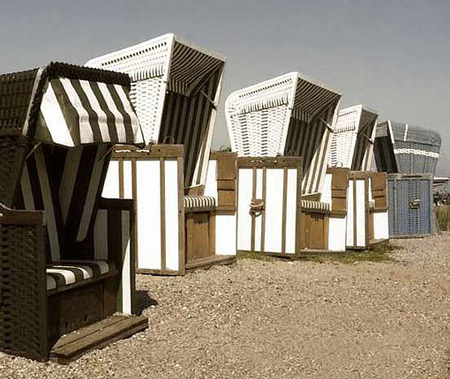 A thrill of nostalgia, memories of travels and places, the human touch is second to none, collected textile pieces echo world craft.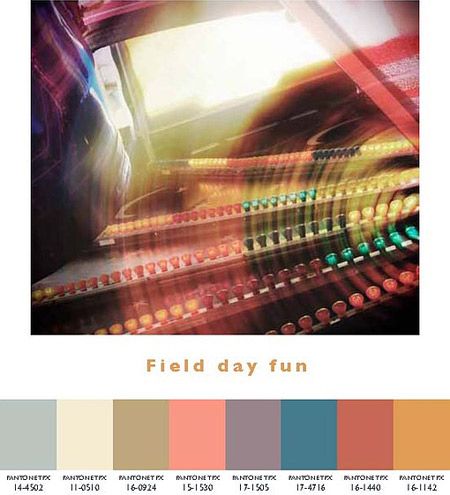 Homey, worn sensation in superior materials... outstanding cellulose woven textiles, excellent cotton fabrics... renewed with fibers and processes bearing performance capacities. Loved and mended textiles, fade-out prints on micro textures, patch of faded checks and ethnic stripes. Floating sand-washed handles and nestling cloth - woven fabric is back in value.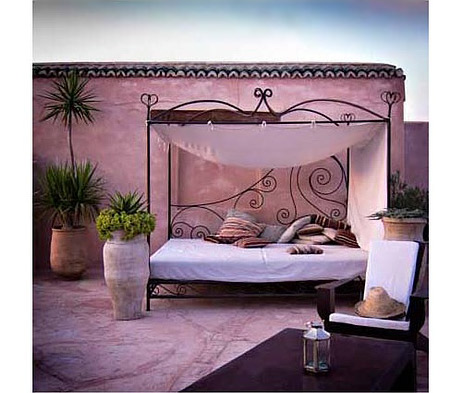 Hits: 76304 | Leave a comment