Women`s belts fashion trends for Summer 2013
Belts are irreplaceable fashion accessory for any season.
Ladies belts for Summer 2013 are very diverse. Designers emphasize the waist, feminine and graceful, offering interesting fashion ideas.
During the hot season of 2013, the belt's width is not defined. Fashion collections offer both thin and wide belts with traditional or invisible zipper at the back. Corset-belts are less common, but some designers offer original models that emphasize the waist or hips.
Another fashion trend are belts in the same color as the outfit - they can be made of various materials including the fabric of the dress or suit.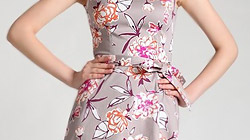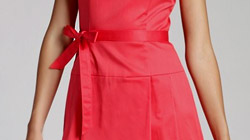 Other hot trend of this Summer is double belt with a wide base and a thin belt on a top. Two pieces shouldn't be made of the same material. Designers combine leather, metal chains, woven material, different textures and colors.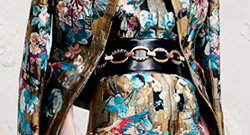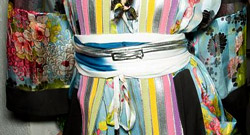 In fashion are also female belts with unconventional, curved forms, including these made of chains with small or large units and various ornaments made of metal.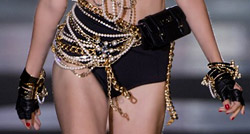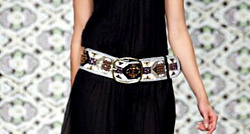 Hit are thin belts with a small bow, which is usually made from a part of the belt.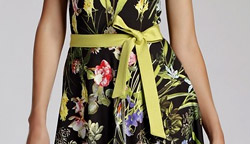 An absolute trend of the season are belts in different colors made of materials with metallic coating. You can match belt's color with this of the suit, shoes or the handbag.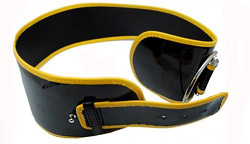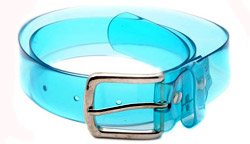 Among the fashion belts for Summer 2013 there are models decorated with stones and minerals and made of leather, fabric, plastic or metal.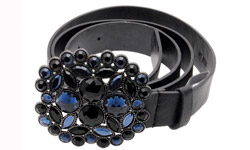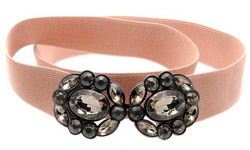 It's not necessarily the belt to be of one color - many designers offer models in contrasting stripes with graphic, ethnic or animal pattern.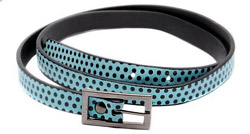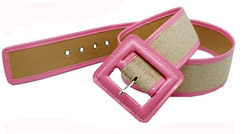 And what about the buckle - it can be traditional (with a geometric shape) or more unusual (for example animal pattern or floral decoration) and made of metal or plastic.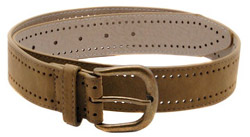 Photos:
Models 1, 2, 11, 12, 13,14, 15, 16 ,17, 18 are available at miniPRIX.bg
Models 3, 4, 9, 10 could be found in every Daphne's store and on-line at Daphne.bg
Model 5 - Spring-Summer 2013 collection by Alexander McQueen
Model 6 - Spring-Summer 2013 collection by Jean Paul Gaultier
Model 7 - Spring-Summer 2013 collection by Dsquared2
Model 8 - Spring-Summer 2013 collection by Iceberg



Hits: 8747 | Leave a comment