Fall/Winter 2013-2014 Womenswear and Accessories Collection by Giorgio Armani
La Garçonne style - the independent female archetype of the 30s, whose sense of liberation reflected in 'borrowed-from-the-boys' wardrobe with a sense of softness - that's the key of Giorgio Armani's Womenswear collection for Fall/Winter 2013-2014.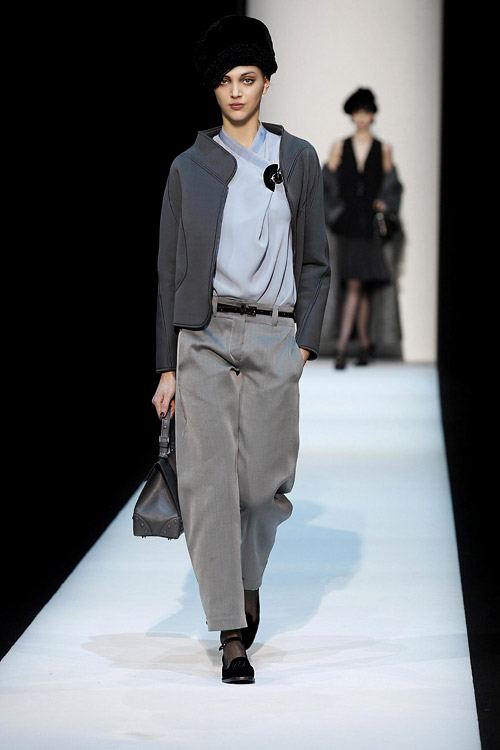 During the fashion show models were dressed in cropped, fluid pants, often sat at the hip and streamlined cropped or longer jackets, fastened with one or two gumball-size black buttons.
The palette is formal in black, white, light purple, gray and silver.
Sparkle appears in elaborate beading, beaded fringe, big sequins and Swarovski crystals.
Almost all models were shod in pointed-toe oxfords or block-heel loafers.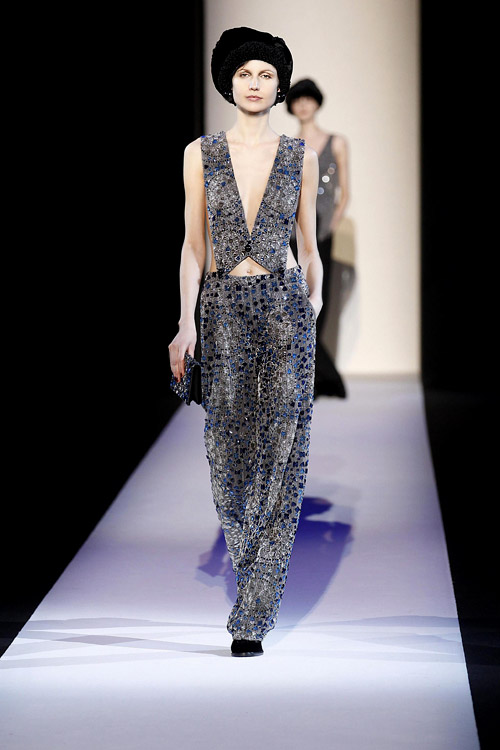 Collection includes velvet loafers, tapered pants and long black skirts worn with beaded tunics, too.
We offer you to enjoy some creations from Giorgio Armani's Fall/Winter 2013-2014 collection, presented during the Milan Fashion Week in Italy, on February 25, 2013: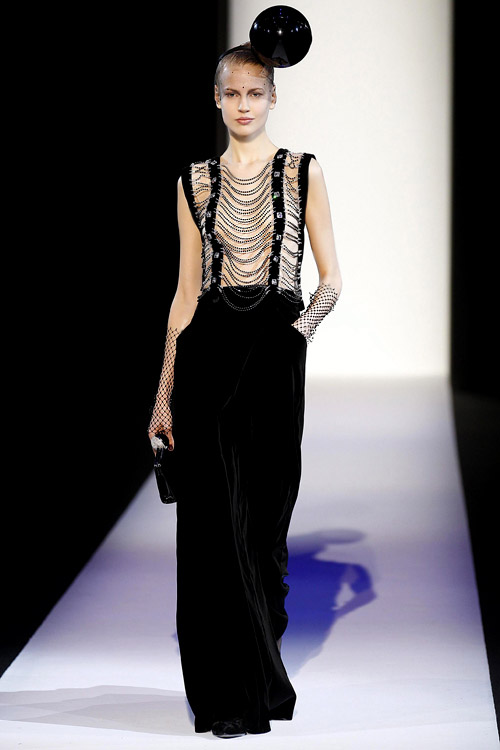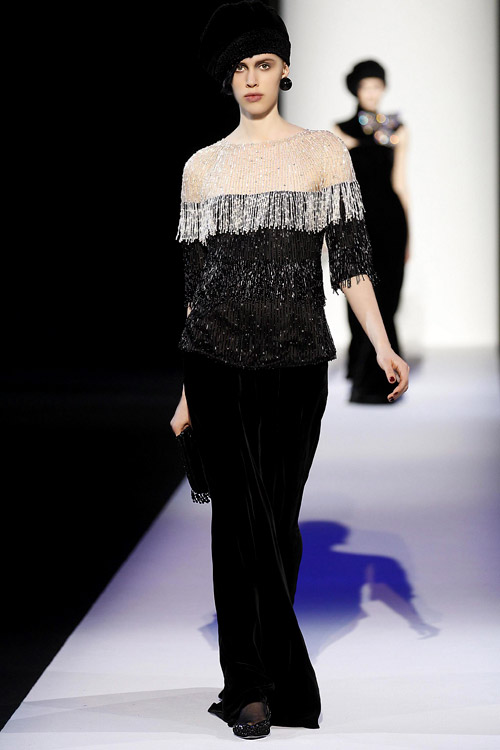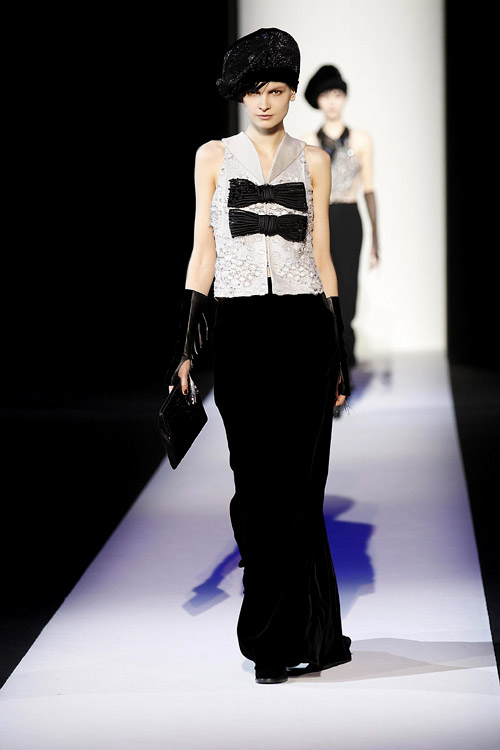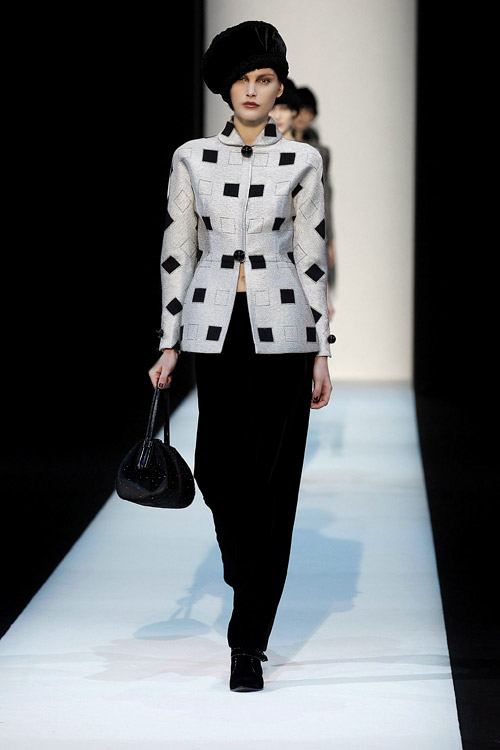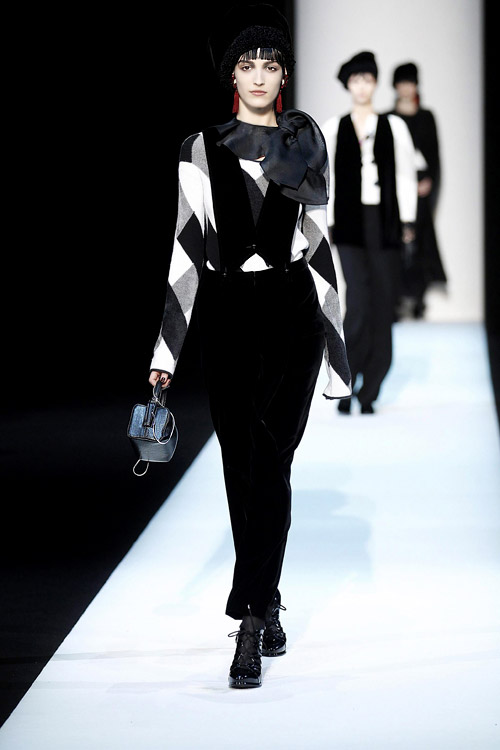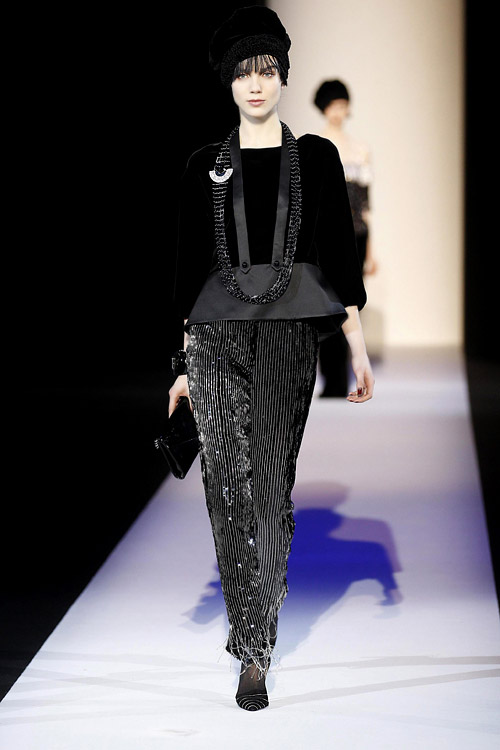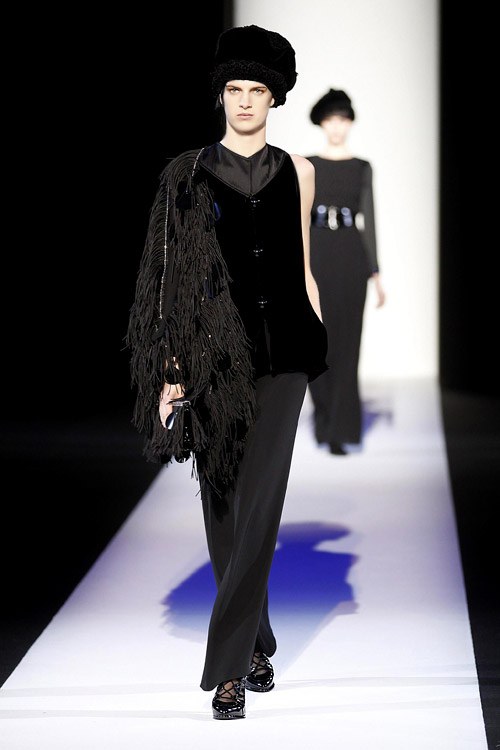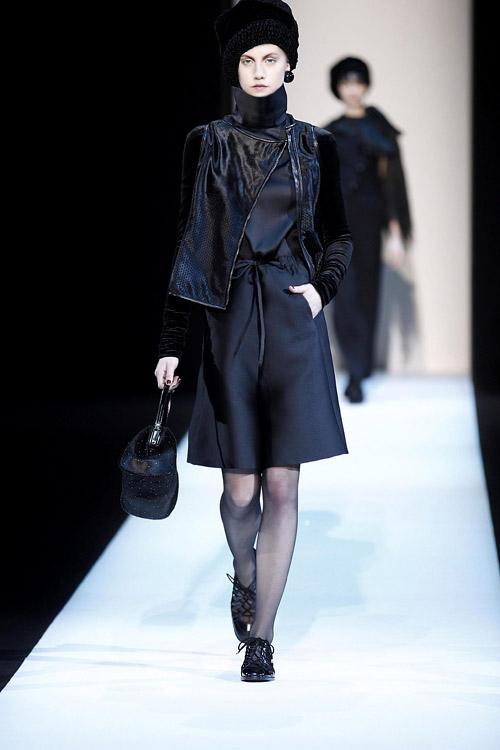 What about the accessories?
Sleek silhouettes, luxury touches and a game of shadows and light!
Giorgio Armani offers a chic accessories collection in classic style with retro influence, modern shapes and alluring textures.
The Italian fashion designer uses moody shades of midnight blue, inky black, and aubergine plus bright red, blush pink, and turquoise to balance the heavy palette.
Footwear selection - included elegant shapes, cutouts, and a surprising amount of low heels.
Bags selection - metal handles were a recurring motif - on top of hard bags shaped like squat briefcases done in velvet, patent leather, and pony. There were also bigger bags in doctor shapes and soft patent clutches. Armani relies on The power of simplicity - bold simplicity!
Other accessories selection - leather gloves with velvet monogrammed cuffs, onyx and silver jewelry, bedazzled purses plus scarves, belts and hats.
Let's take a look: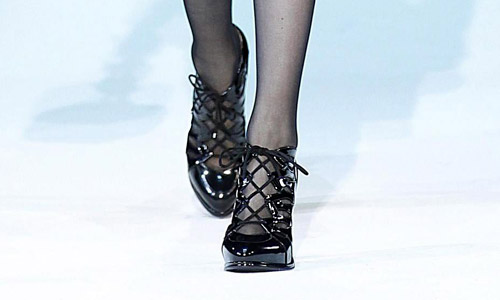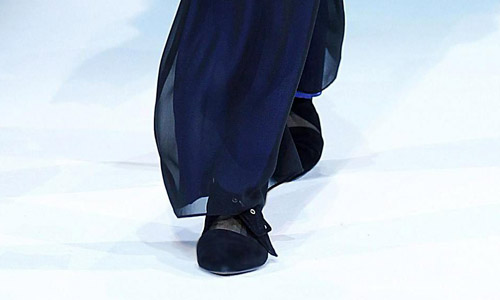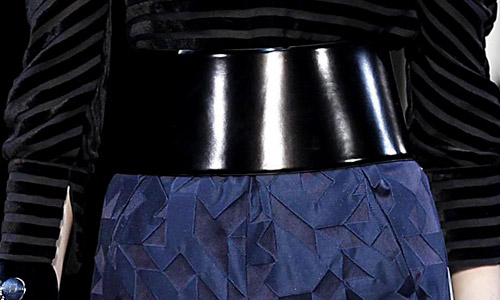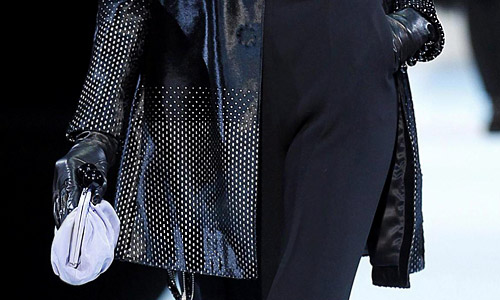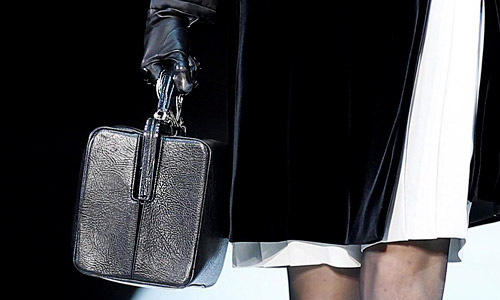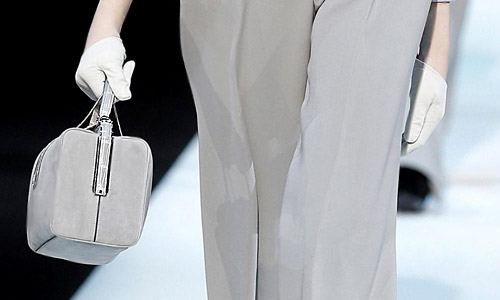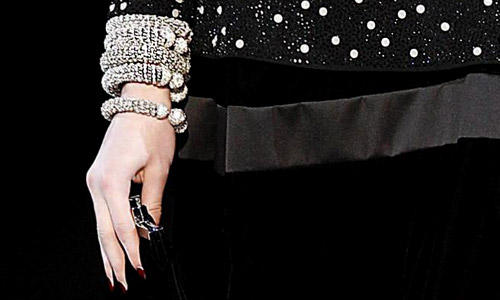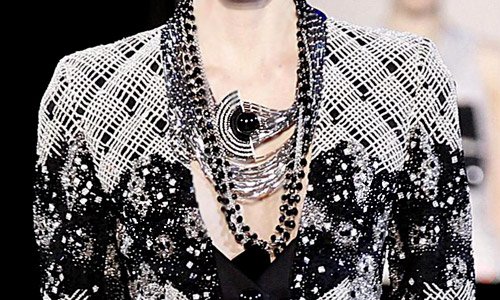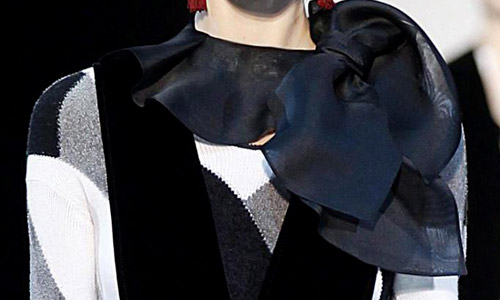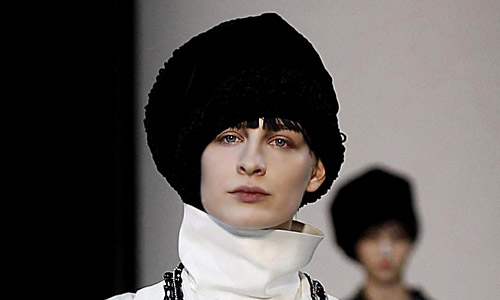 Photos: BGNES



Hits: 10943 | Leave a comment