Women's trends Fall/Winter 2013-2014 inspired from the catwalk
We selected for you the most interesting trends for the upcoming Fall/Winter 2013-2014 season inspired from the best designers over the world.
1. Furs:
From the wild in-pop colors with disco and grunge flares. Furs goes two-tone and tricolor, and blacks change to neon yellow and hot pink as brown turns red or green.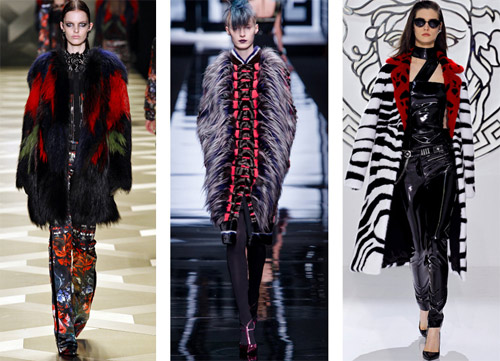 2. Swedish Tartan:
This season the clan beckons as everything from the traditional to the modern appeared printed with Scottish tartan.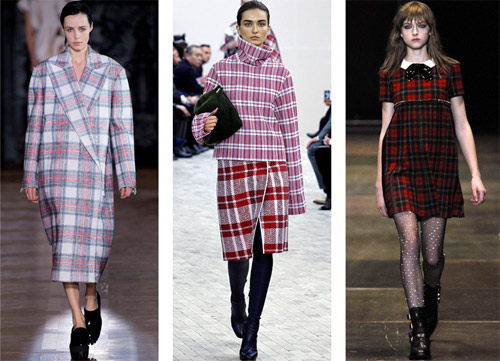 3. Heights:
Leather -coated legs in thigh-high boots and slick stockings is one of the essential trends for Fall/Winter 2013 - 2014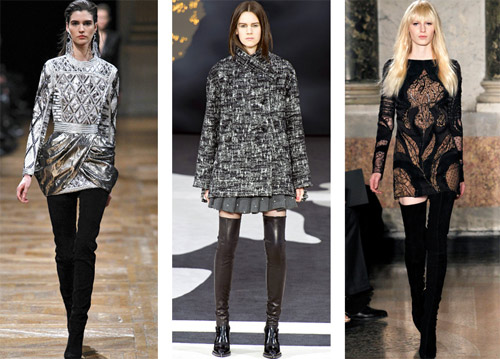 4. Grunge:
This season, studied dishevelment is back as designers reinvented the non-conformist vibe of the '80s grunge scene. Take a hint of punk, add a little rock, mix in some heavy metal and you'll have the deliberately grungy appeal of the looks that hit the runway.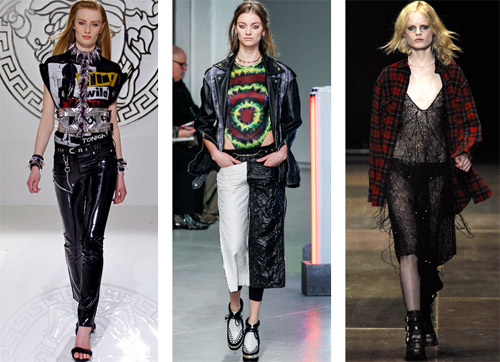 5. Prints:
With girly hearts, frivolous stars and even childhood characters like Bambi, designers have certainly made a playful stamp on next season.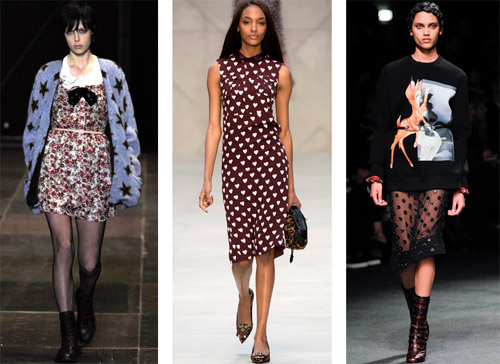 6. He is she:
The menswear influences took center stage at many shows for Fall/Winter 2013-2014. At Giorgio Armani blazers without sleeves were worn over velvet high-waisted pants, and at Ralph Lauren Magdalena Frackowiak sported a black cap worn to the side, an oversized blouse under a men's style vest, and pants tucked into boots.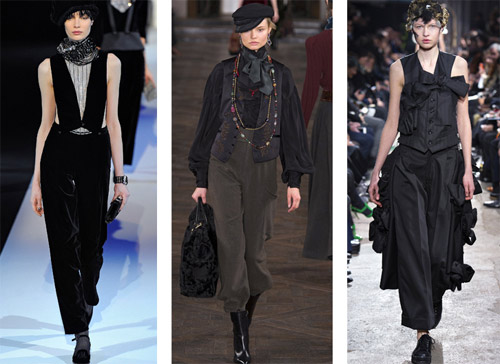 7. Metallic:
A medieval trend for next season has developed, featuring armor-inspired mesh pieces.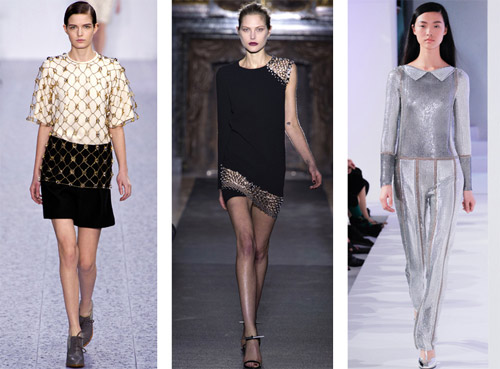 8. Crocodile:
Next winter tames this wildly luxurious trend and succumbs to its seductive style. Wear crocodile leather in its natural form.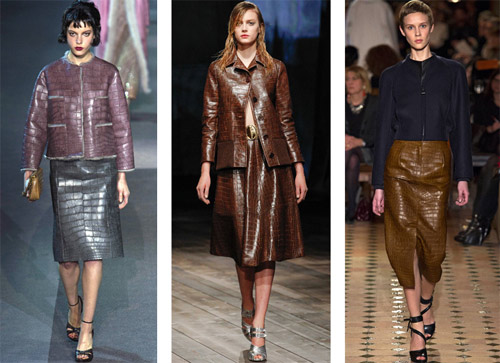 Photos: left to right

1. Roberto Cavalli, Fendi, Versace

2. Stella McCartney, Céline, Saint Laurent

3. Balmain, Chanel, Emilio Pucci

4. Emilio Pucci, Rodarte, Versace

5. Saint Laurent, Burberry Prorsum, Givenchy

6. Giorgio Armani, Ralph Lauren, Comme des Garçons

7. Chloé, Anthony Vaccarello, Paco Rabanne

8. Louis Vuitton, Prada, Hermès


Hits: 37975 | Leave a comment