The trends of hair for Fall/Winter 2013-2014
We made a selection of the most widely spread hair style for Autumn/Winter 2013-2014.
Straight Hair
The straight hair holds its firm position in the hairstyle trends already for a new season. It is normal because the straight hair suits all women without any exception. No matter you have a round face or an oval one, long flowing straight hair will accentuate your natural beauty. Straight hair can be seen at Versace, DKNY and so on.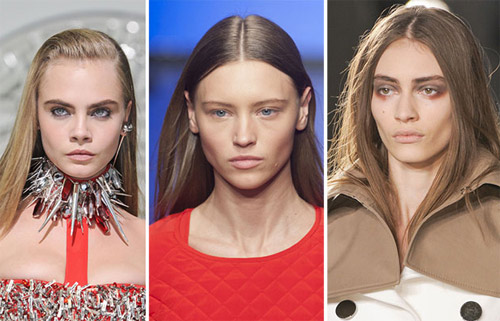 Curly Hair
Curly hair is a big fall 2013 hair trend and it comes in the most diverse variations, from lush cinematic curls in the style of the '40s to light, carefully arranged curls and mischievous locks.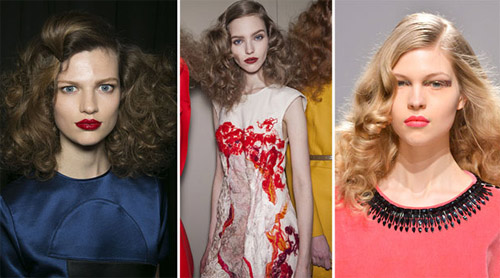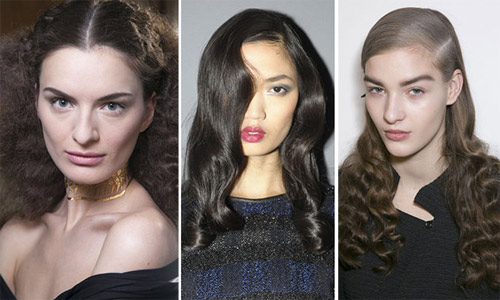 Wet Hair
Wet hair is more appropriate for the summer when the weather outside is hot, but this trend is used by most of the designers such as Oscar de la Renta, Marc Jacobs, Louis Vuitton and others. The effect of wet hair was applied on both long and short hair, on the entire length of the hair or on some part of it, like on the area down from the ear lines.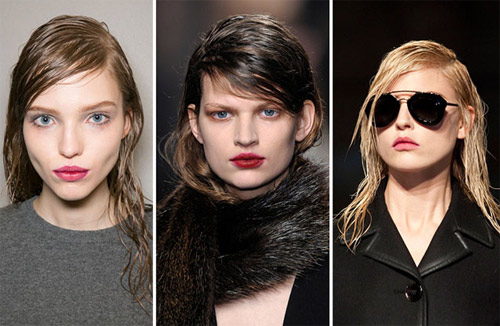 Short Hair
Apparently minimalism in fashion also had an influence on hairstyles this year, as we can mainly see extremely short hairstyles this year. Best of all, such haircuts don't require too much for styling. Such hairstyles are ideal for women, whose natural hair is devoid of volume. Such hair style is noticed during the fashion shows of Louis Vuitton and Chanel.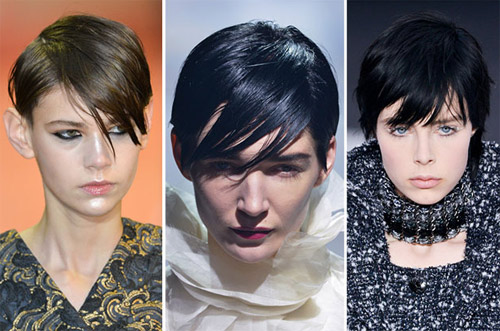 Casual Hair
Wind blown casual hairstyles look simple and practical and don't require too much effort for styling. Such careless hairstyles make a big fall 2013 hair trend, being spotted at Proenza Schouler, Lela Rose and so on.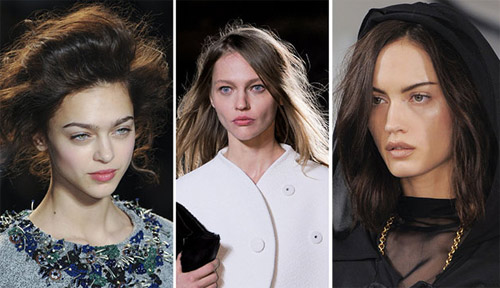 Hair with a bang
The best thing about bangs is that they refresh your look without making you go for radical changes, like having your long hair cut into a short style. Almost any bang style is on trend this season, from straight and thick fringes and side-swept bangs to slightly tousled bangs, medium length, short and long bangs, rounded bangs in the style of the '70s.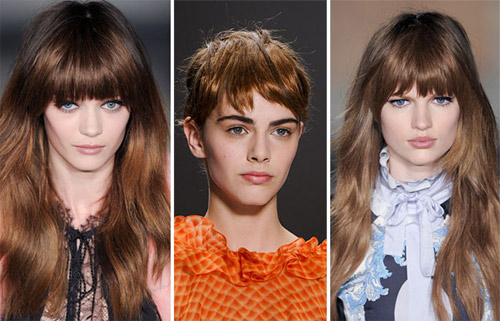 Hits: 30236 | Leave a comment