Valentino Fall-Winter 2013/2014 Haute Couture collection by Maria Grazia Chiuri and Pier Paolo Piccioli
'Valentino' designers Maria Grazia Chiuri and Pier Paolo Piccioli showcased feminine, romantic and mysterious Haute Couture collection for Fall-Winter 2013/2014 on July 3, 2013, in France, during the Paris Fashion Week.
It includes cinematic-inspired elegant cover-ups and breathtaking dresses, featuring lace and embroideries of lion's heads, bees, beetles and dragonflies.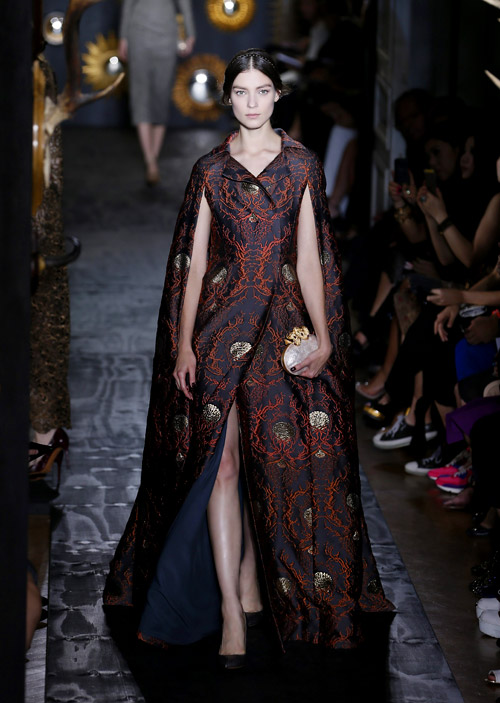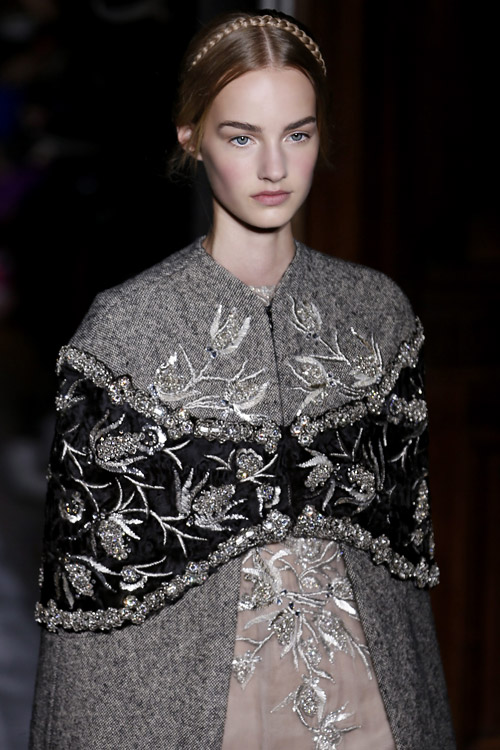 In Valentino's enchanting, encyclopedic show, continents and eras were merged in a really beautiful way.
Walls of the Hotel de Rothschild were decorated with zebra heads and gold-rimmed fish eye mirrors, transforming the XIX century mansion into a vintage-style cabinet. That was Chiuri and Puccioli's most eccentric and imaginative show to date.
'Haute couture, like cinema, is unreal. It's theatre - a romantic aspiration that's more beautiful, more extraordinary than reality,' said the burlesque 'Moulin Rouge' and 'The Great Gatsby' director Baz Luhrmann.
Enjoy!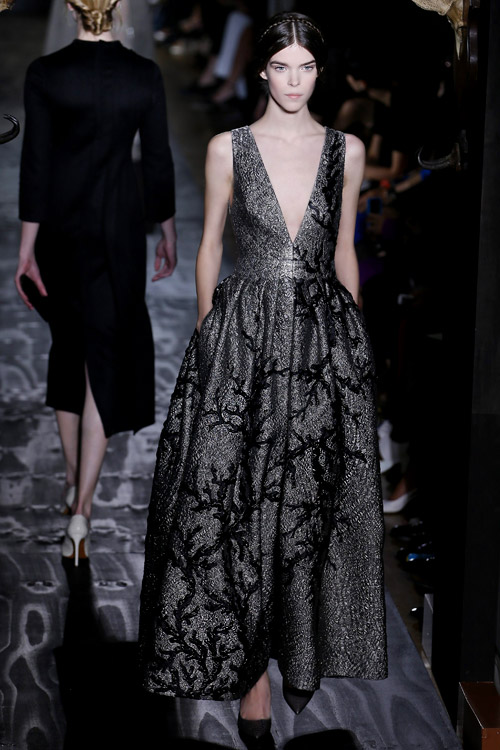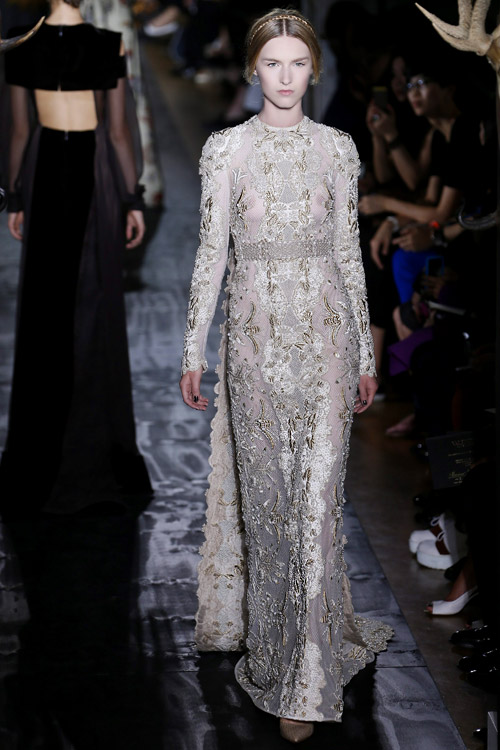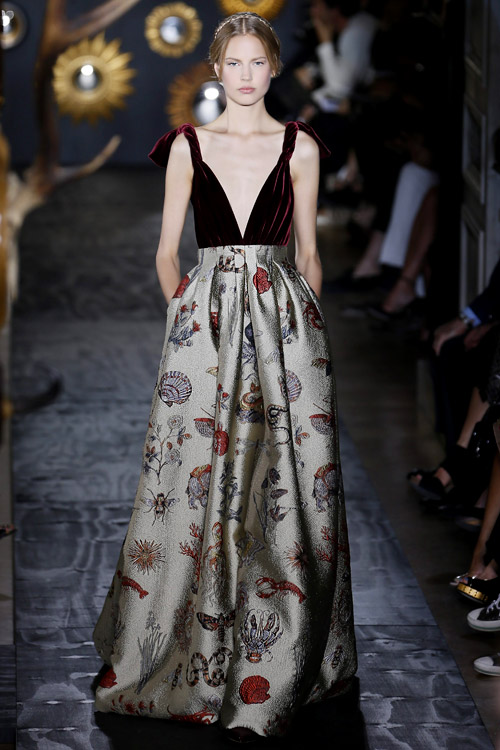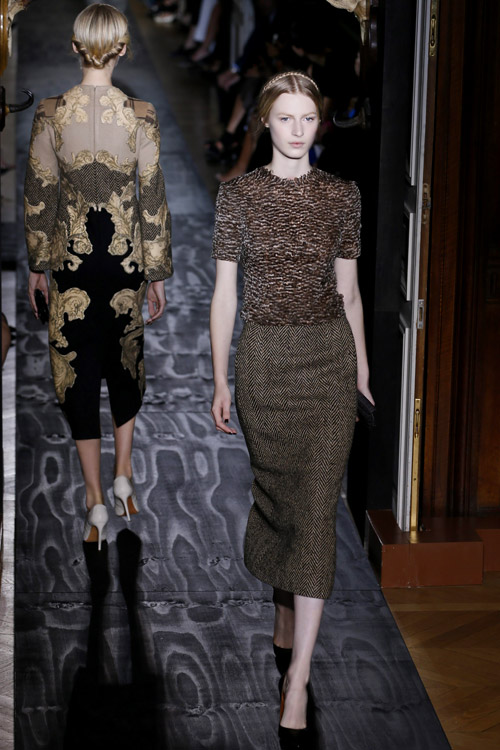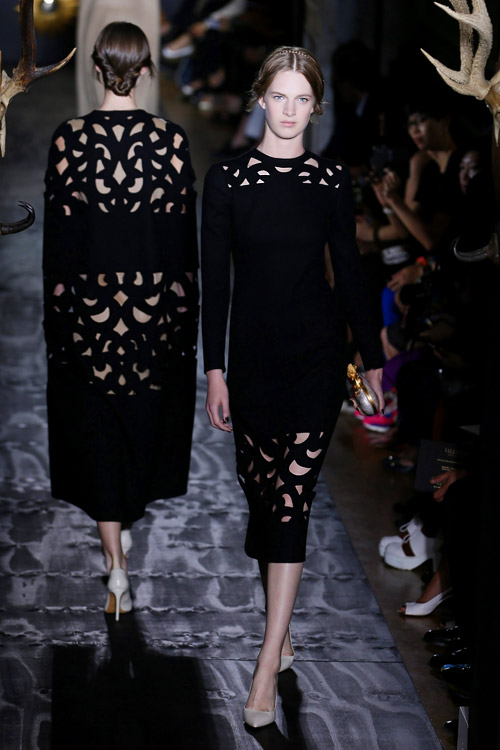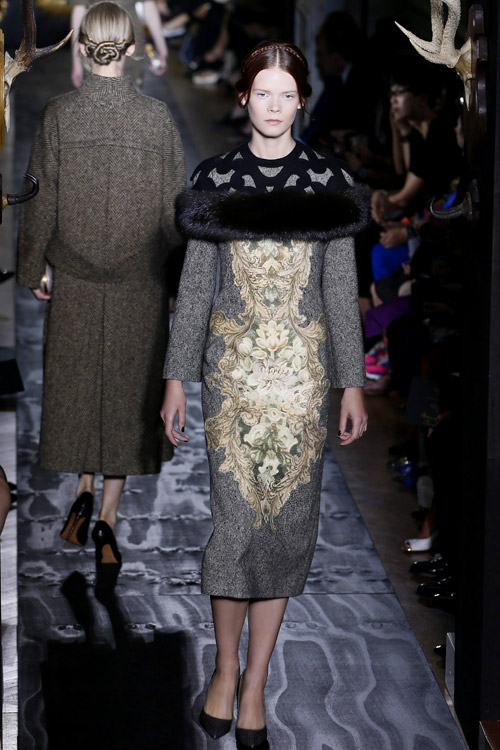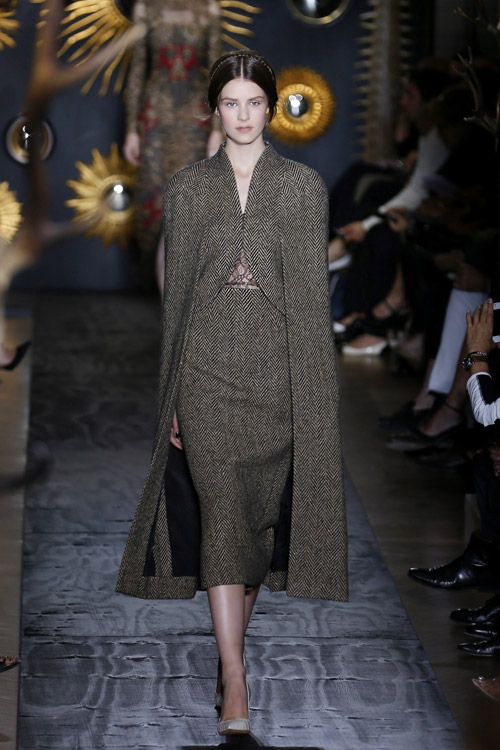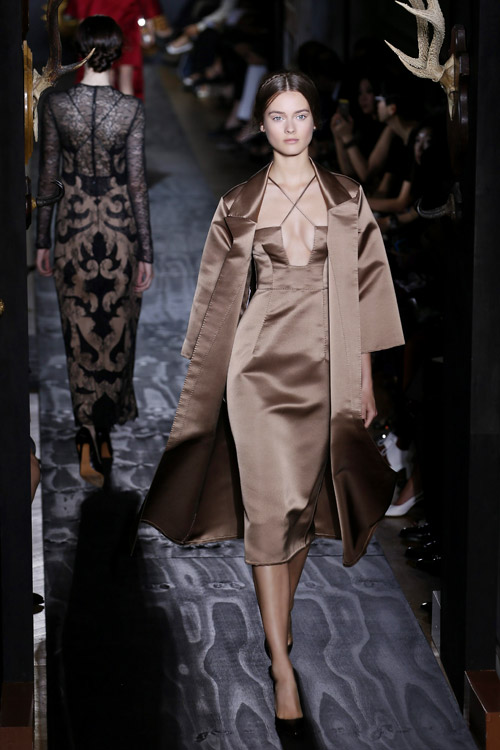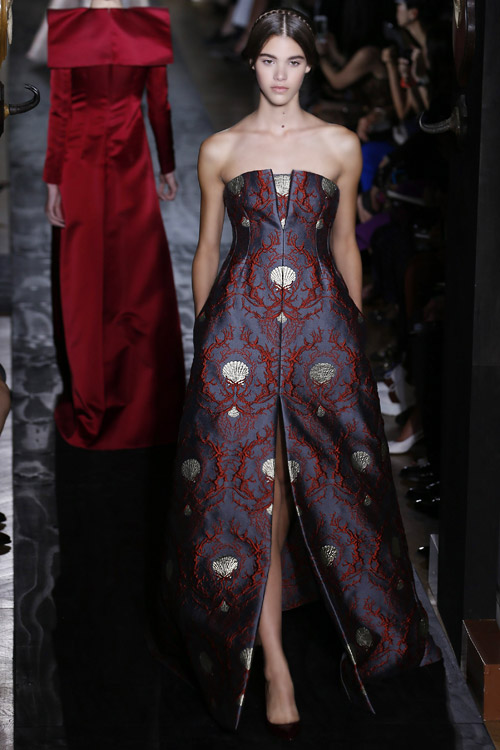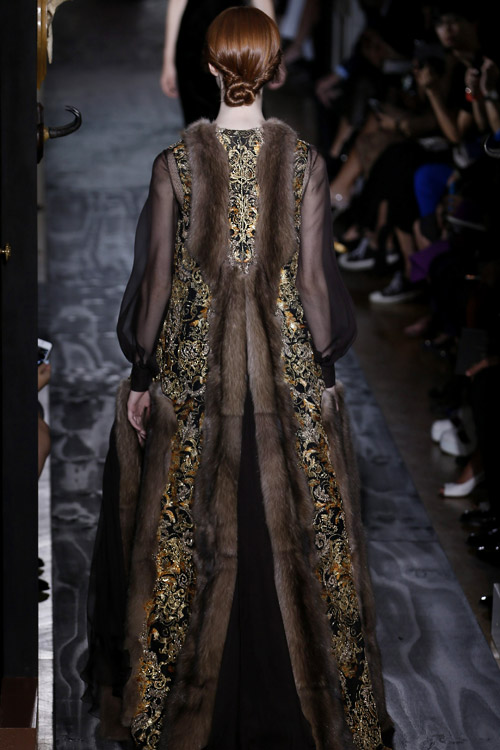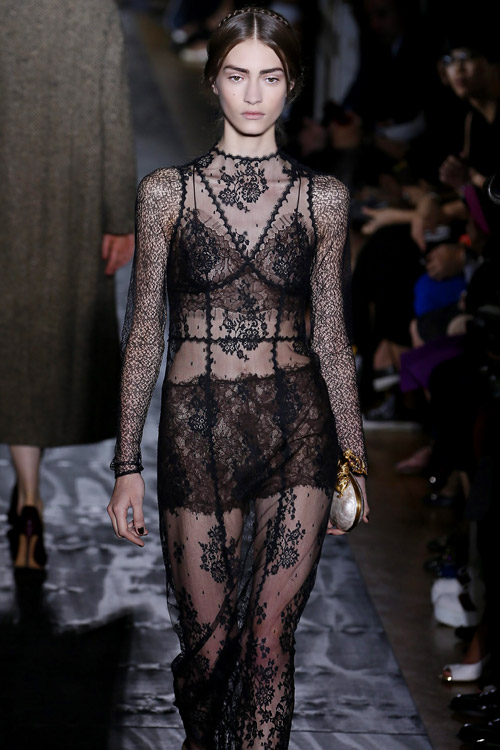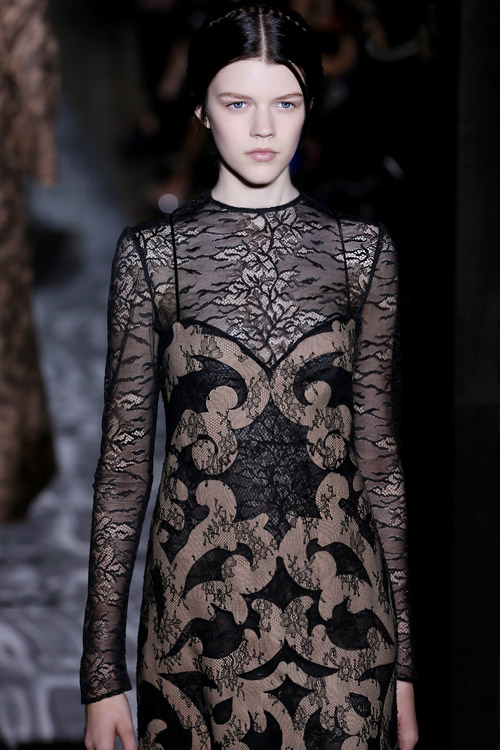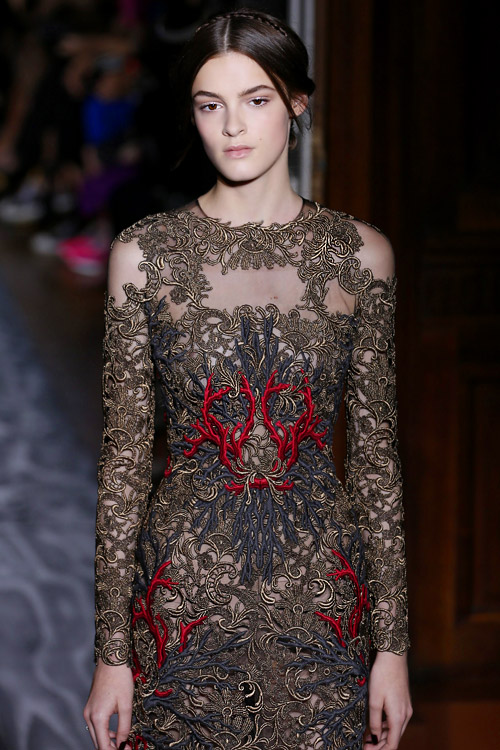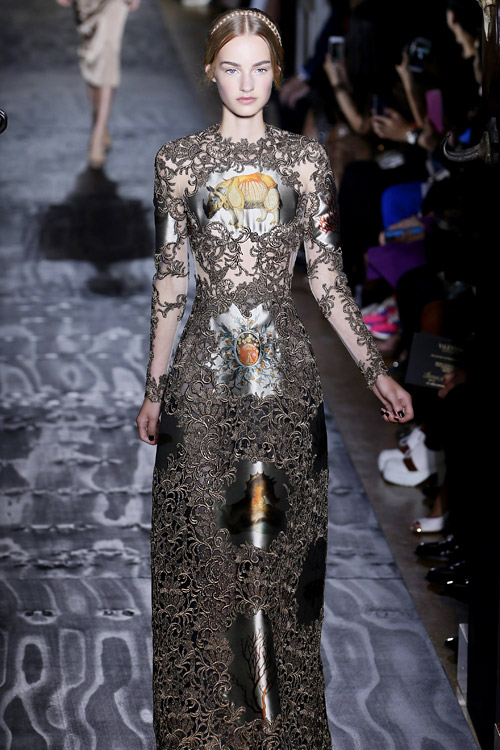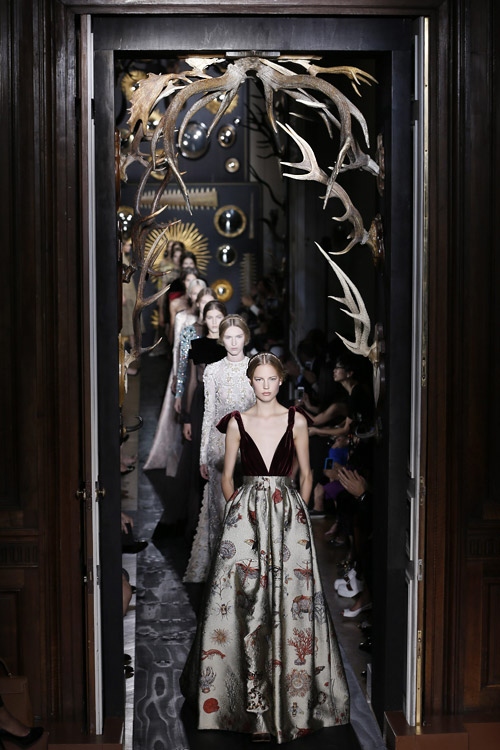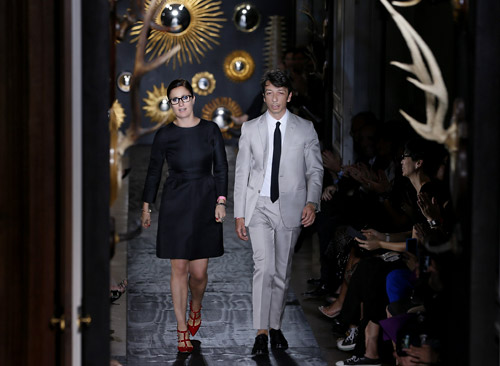 Photos: 1-17: Models presenting creations from the Haute Couture Fall-Winter 2013/2014 Collection by designers Maria Grazia Chiuri and Pier Paolo Piccioli for Valentino fashion house during the Paris Fashion Week, in Paris, France, July 3,2013
18: Designers Maria Grazia Chiuri (L) and Pier Paolo Piccioli (R) take to the catwalk after the presentation of their Haute Couture Fall-Winter 2013/14 Collection
BGNES/EPA


Hits: 15835 | Leave a comment