Tag: mysterious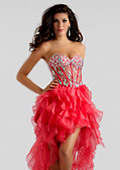 Fashion trends
Today we are presenting you 8 of the top trends in prom dresses for Spring-Summer 2014. If you want to be glamorous, modern and beautiful during your prom night, take a look at our list:
Lace - in a small accent, a high neckline or as a complete overlay - is definitely one of the hottest trends for the upcoming prom season. It's a symbol of femininity and elegance.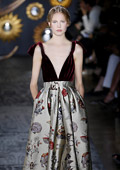 Collections
'Valentino' designers Maria Grazia Chiuri and Pier Paolo Piccioli showcased feminine, romantic and mysterious Haute Couture collection for Fall-Winter 2013/2014 on July 3, 2013, in France, during the Paris Fashion Week.
It includes cinematic-inspired elegant cover-ups and breathtaking dresses, featuring lace and embroideries of lion's heads, bees, beetles and dragonflies.