Haute Couture Fall-Winter 2013/2014 collection by Elie Saab
Princesses' dresses in the richest of colors.
This is the key of Elie Saab's Haute Couture Fall-Winter 2013/2014 collection.
The 49-year-old Lebanese designer, who is one of the world's most fashionable couturiers, showed richly embroidered designs in emerald green, navy blue, a deep red, silver, and cream, during the Paris Fashion Week in France.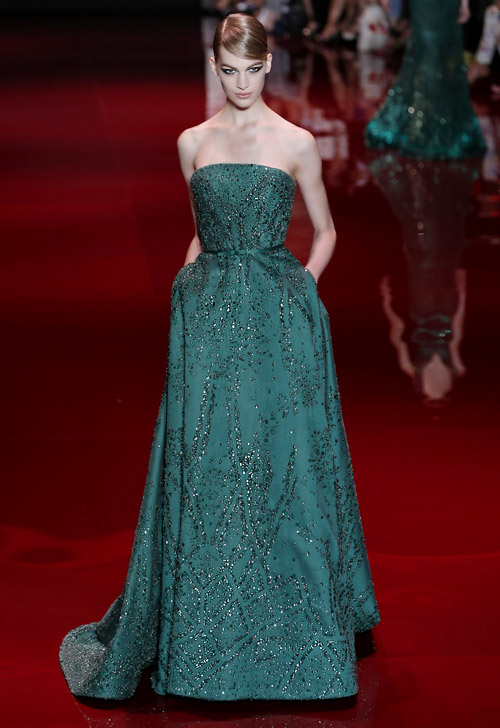 'I tried to present a collection this time around a royal occasion. But in a very modern way, for a modern princess, who likes to treat her realm in a modern way, and the colors are from precious stones, and from this all the collection is embroidered in a way to show it as though it's jewellery', Saab said after the show.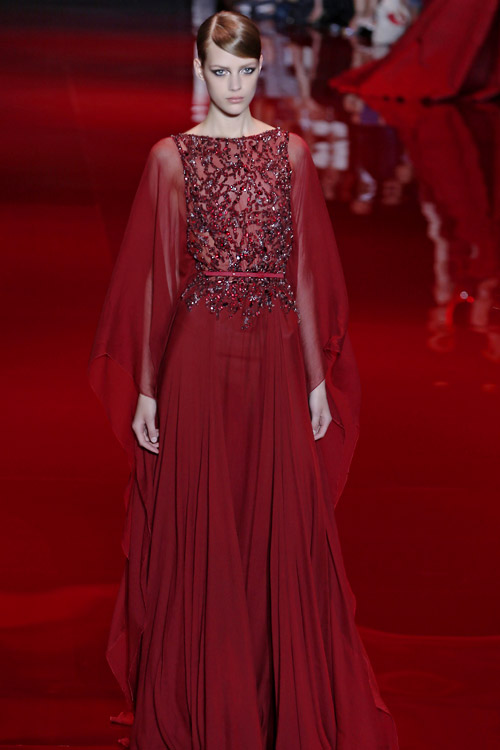 The silhouettes were quite simple - elegant and extravagant. Looks were very monochromatic - blue crystals on blue silk tulle, red sequins over red silk plus slick, glossy hair and soft smoky eyes.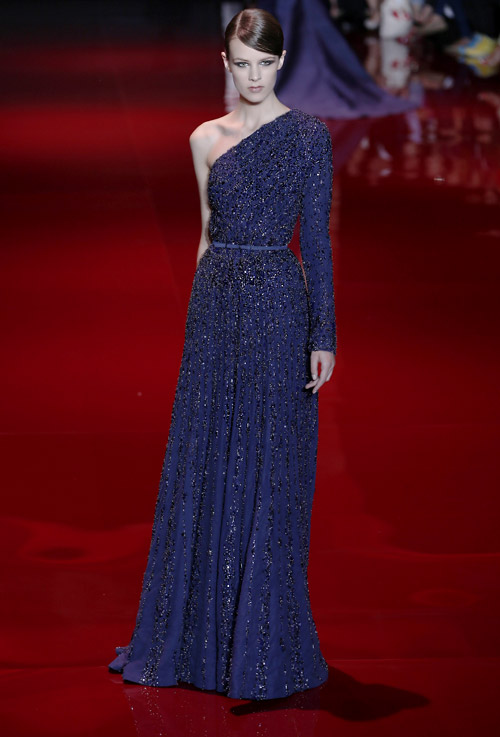 The highlight of the fashion show was a stunning, steel-gray, jewel-encrusted bridal gown with a beautiful, sheer, sequined veil. The model was followed by three bridesmaids sporting sequined strapless gowns.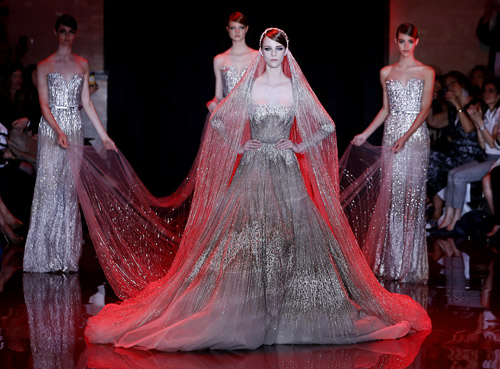 Take a look at this pure beauty: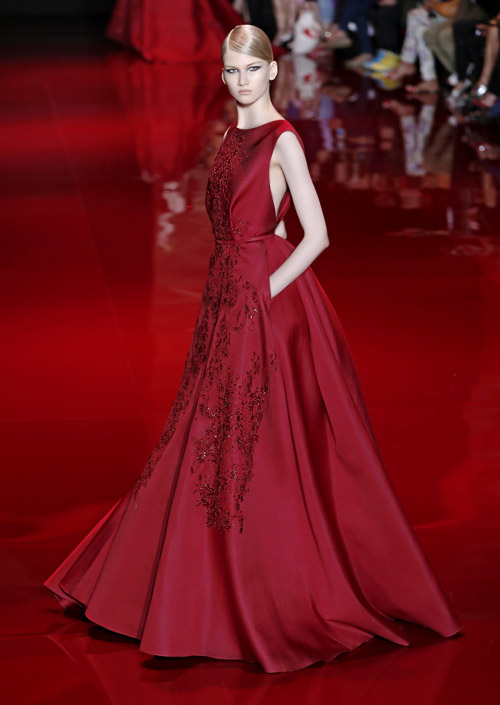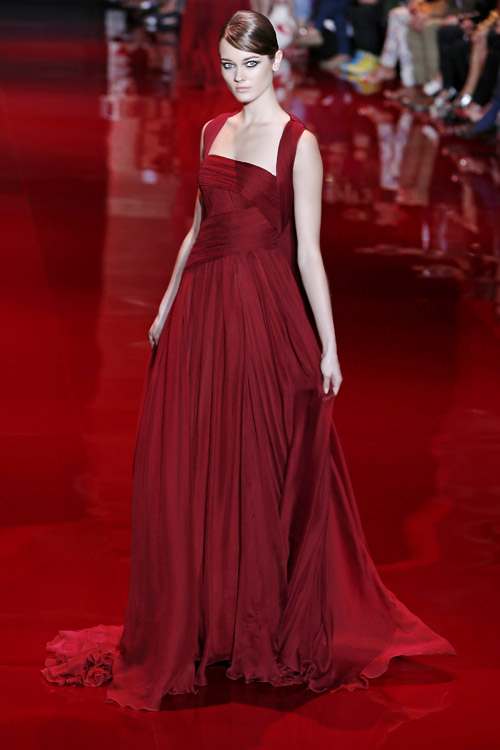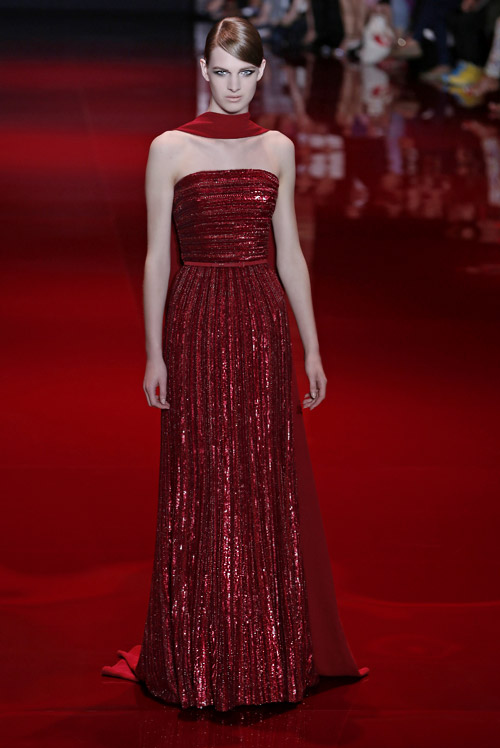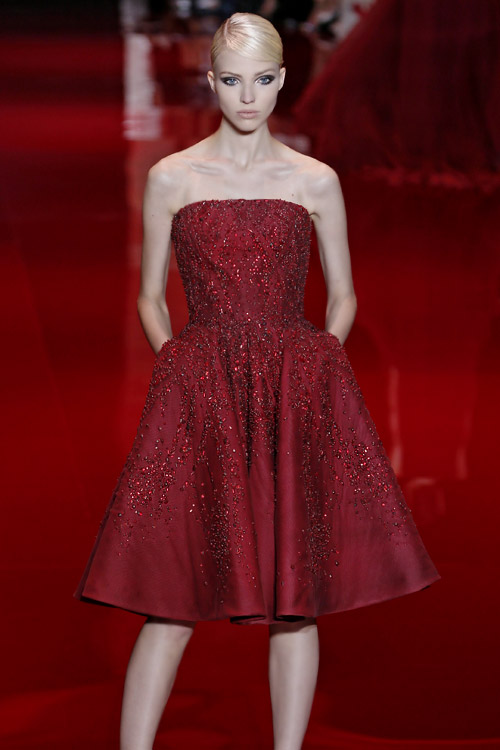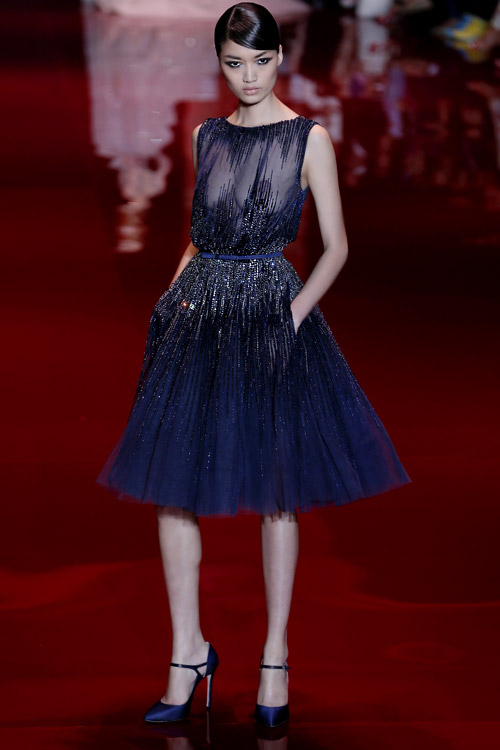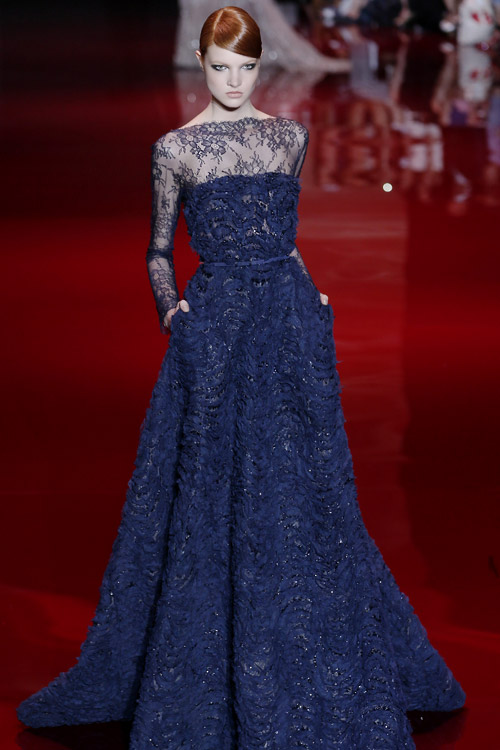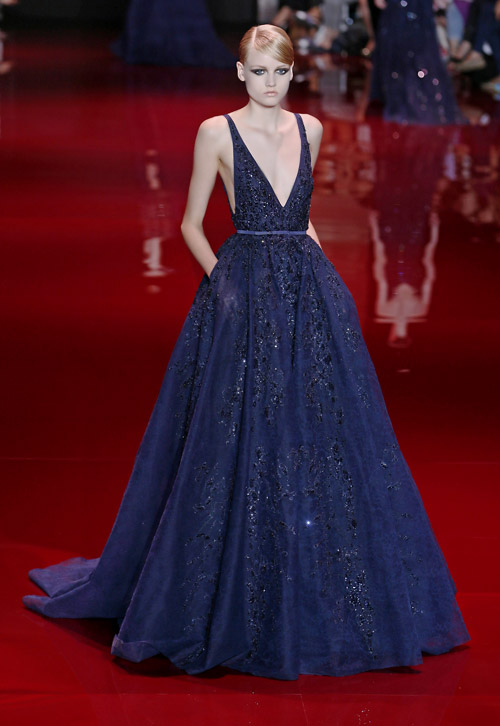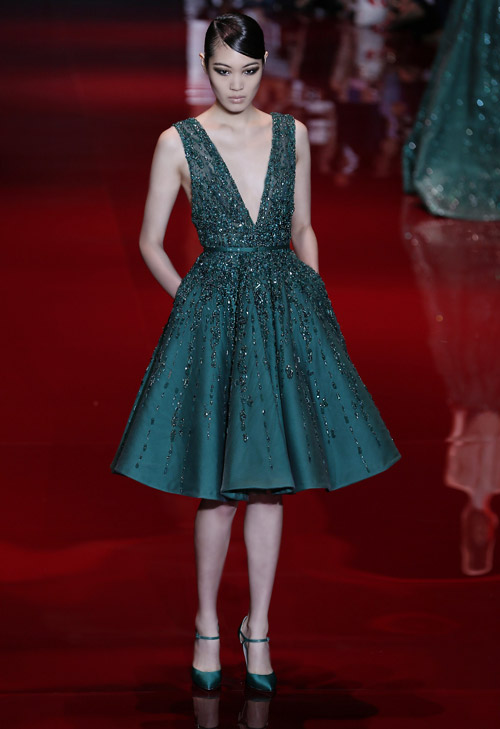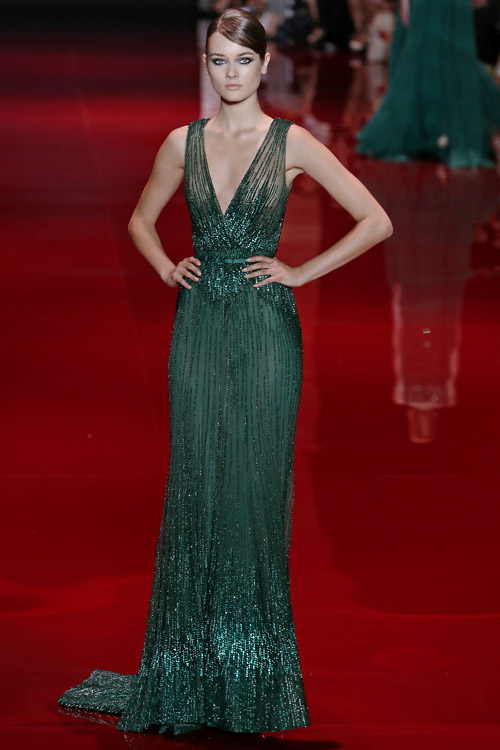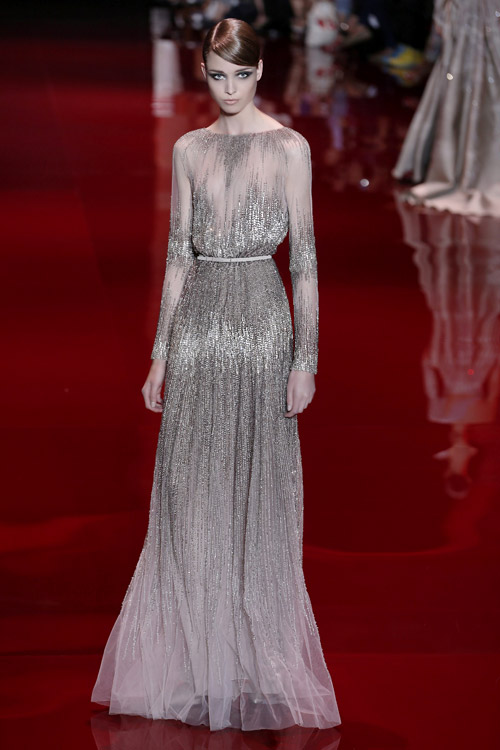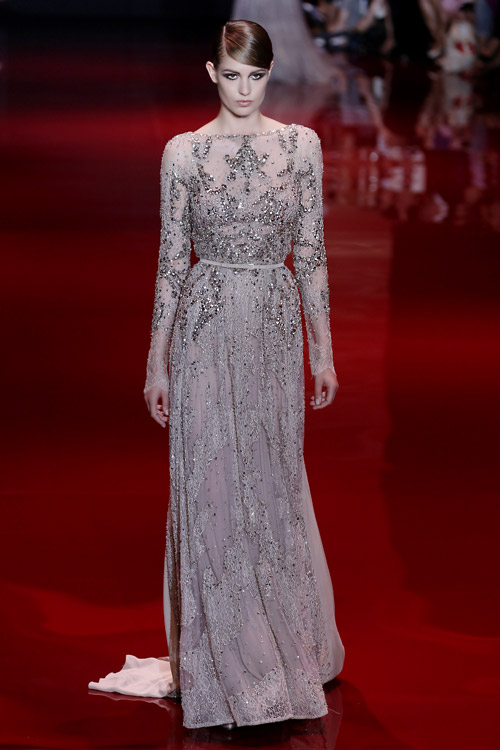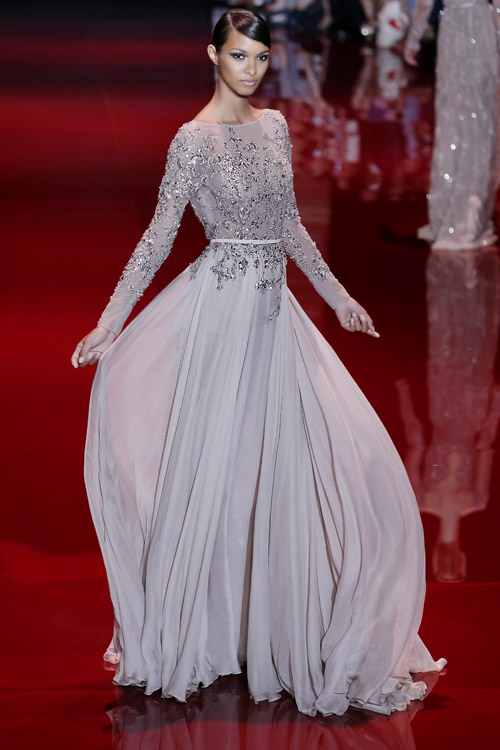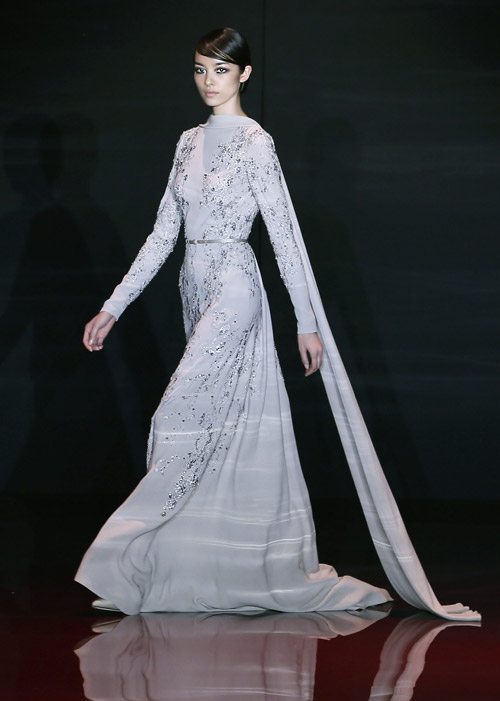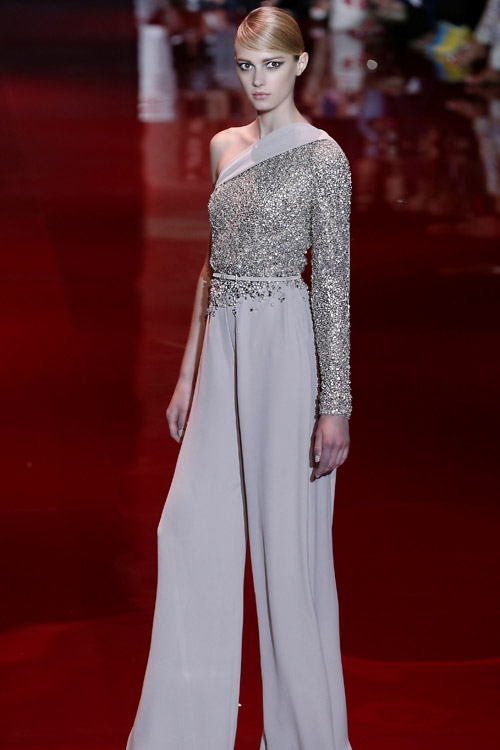 Photos: Models presenting creations from the Haute Couture Fall-Winter 2013/14 Collection by Lebanese designer Elie Saab during the Paris Fashion Week, France, July 3, 2013
BGNES/EPA



Hits: 22960 | Leave a comment