Tony Ward by Atelier Crocus Couture Spring-Summer 2014 collection
27 'Miss Universe 2013' contestants took part in the Tony Ward By Atelier Crocus Couture Spring-Summer 2014 fashion show on October 26, 2013 during the Mercedes-Benz Fashion Week Russia in Moscow.
It was a night of glamor and universal beauty. The collection is called 'Frozen memories' and includes evening and cocktail dresses.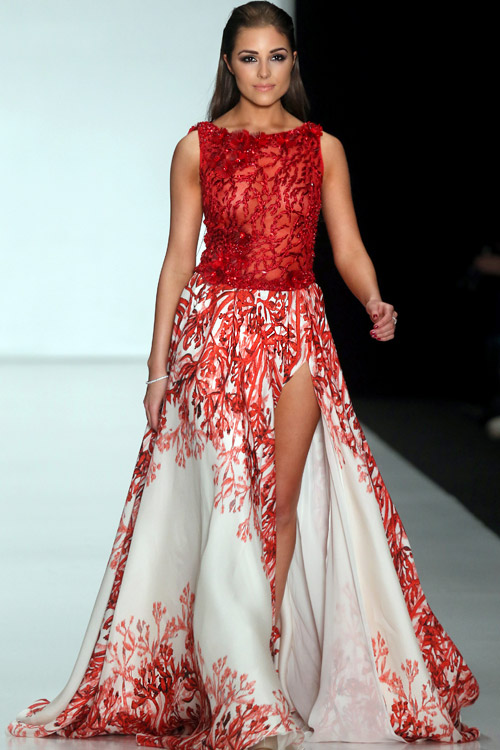 Beautiful. Comfortable. Elegant. Modern but with vintage touch.
Lace, embroidery, perforated leather, mosaic fabric, sophisticated asymmetry - all this and even more in luxury gowns ready for the red carpet.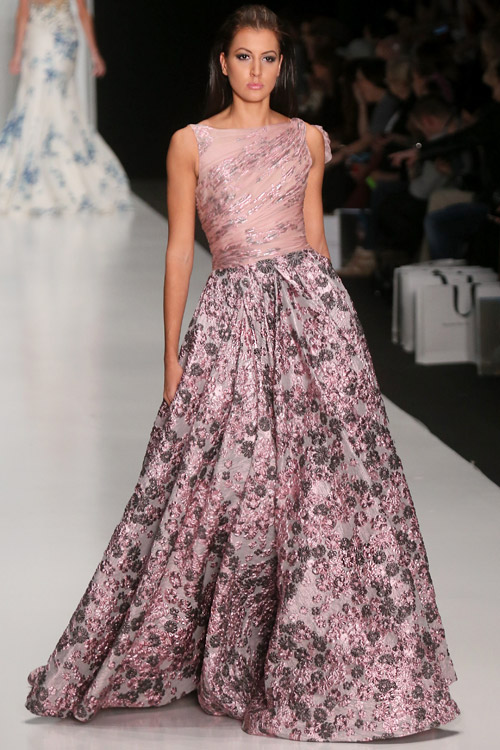 'This collection is about frozen memories, it's about vintage and modern lines. So I wanted to mix them and put some gothic and modern cuts in the dresses. Beautiful colors mixed up - red with white, blue with white, very soft and in the same time very dramatic. I used new techniques, I used a lot of silicone, tulle, lace.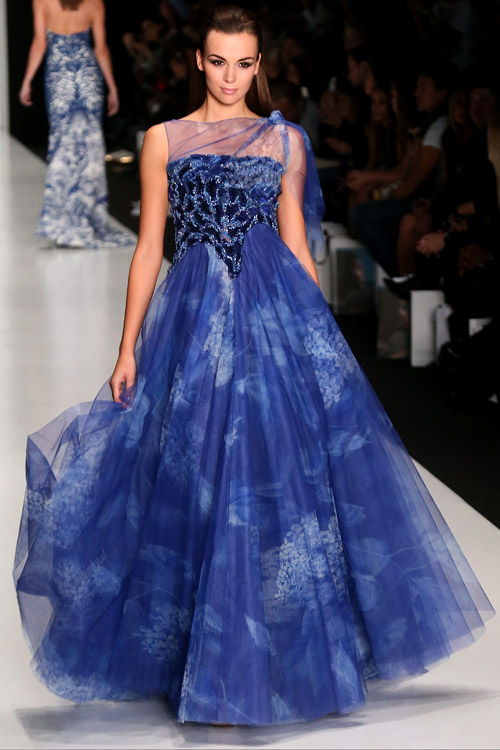 I would like to have my dresses always up to date, so when you pick up a dress from an old season you have to feel it that's today's fashion. That's what is fashion about - being fashionable, without being a victim of this fashion. Something that you can use to bring your inside out and be really in shape and feel ready to face the evening, the event', said Tony Ward after the show.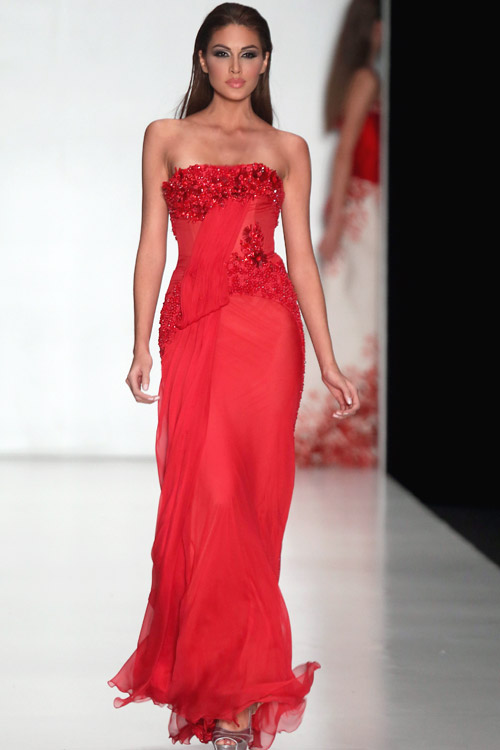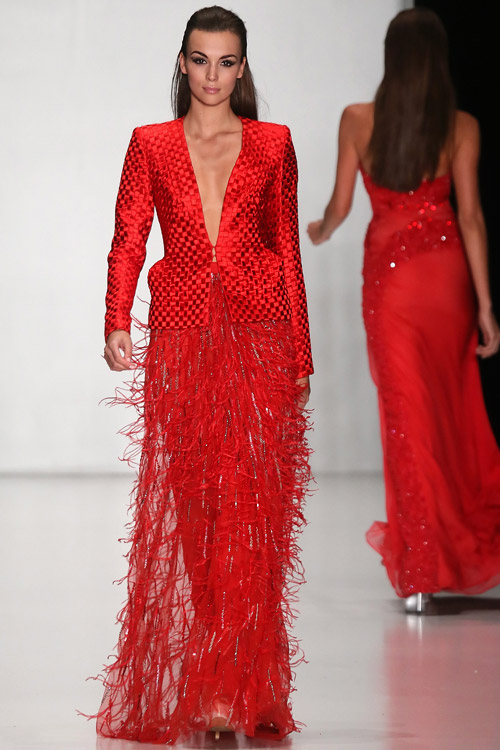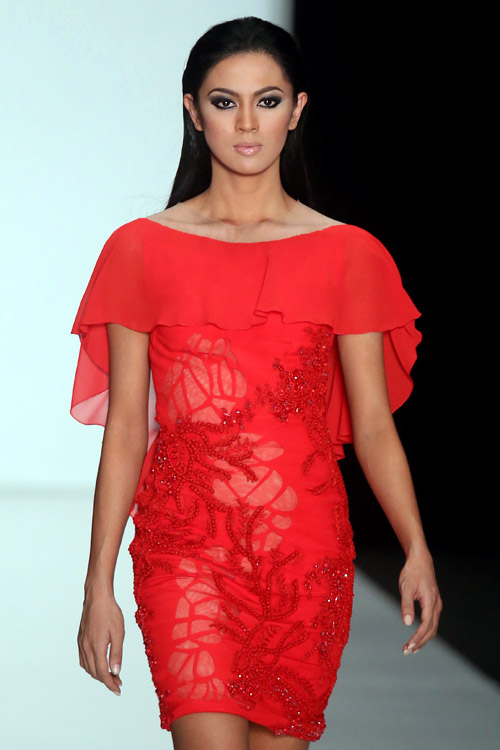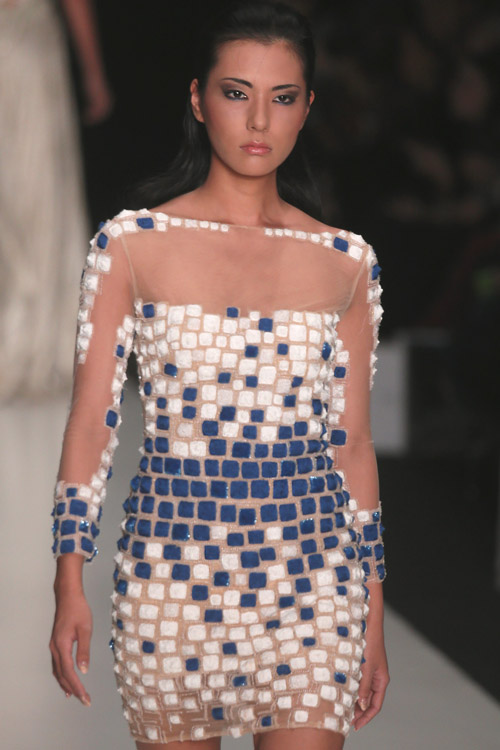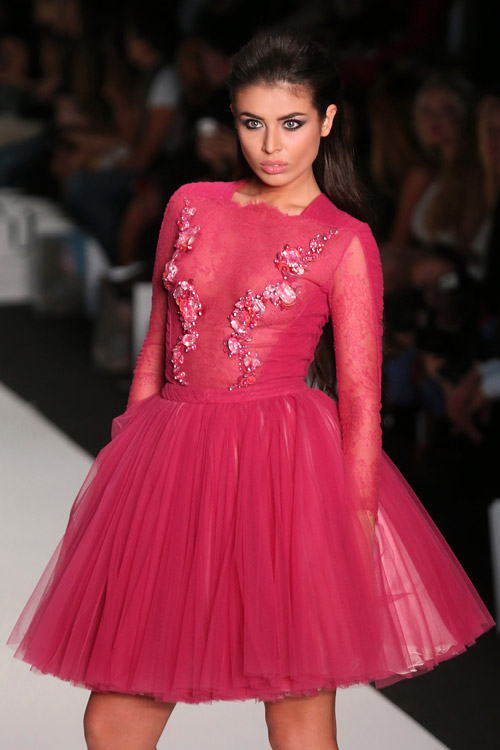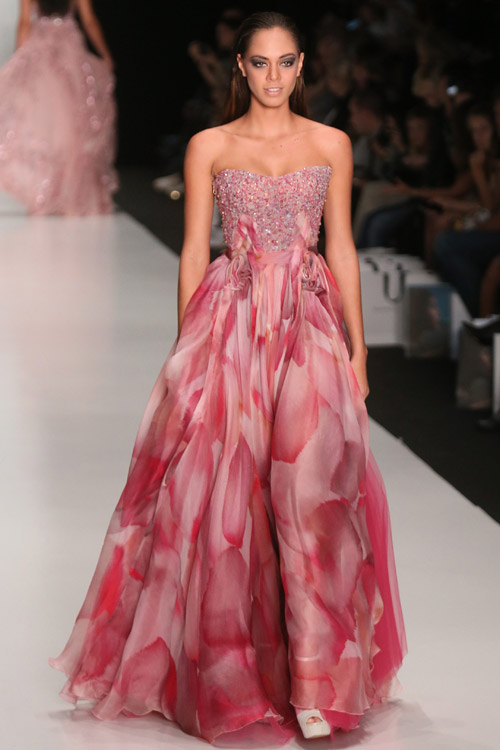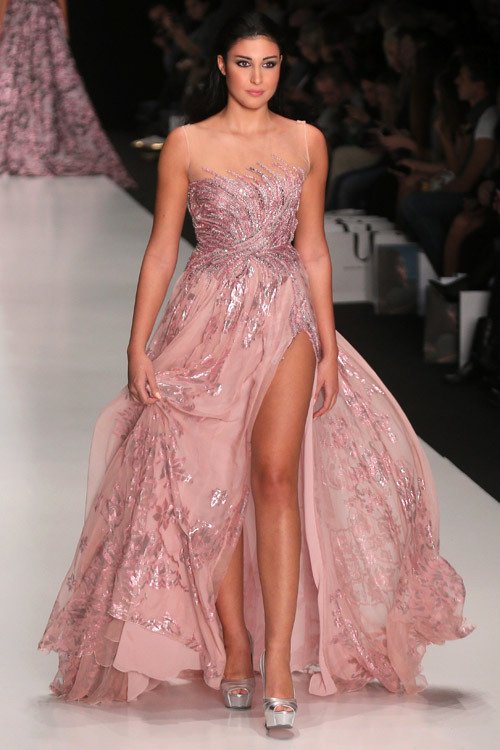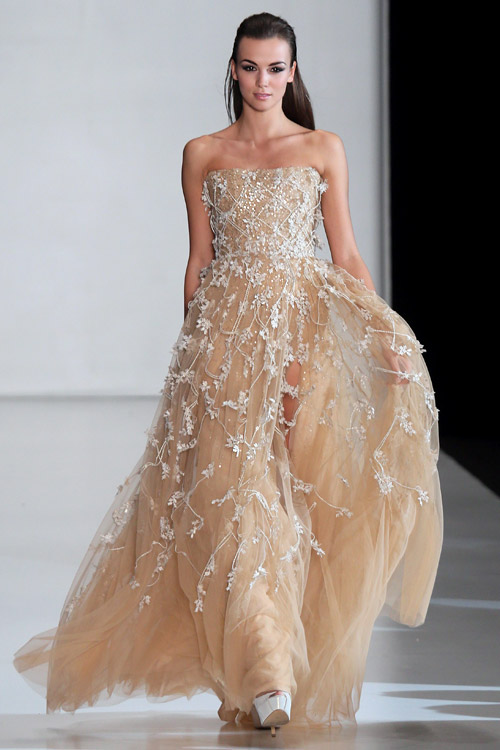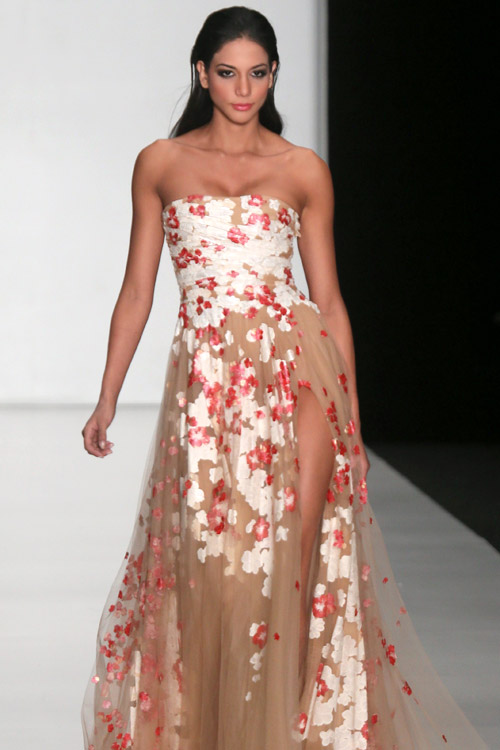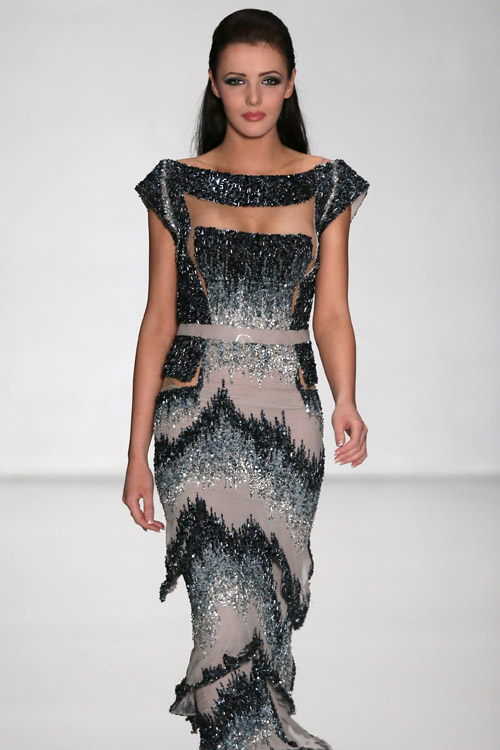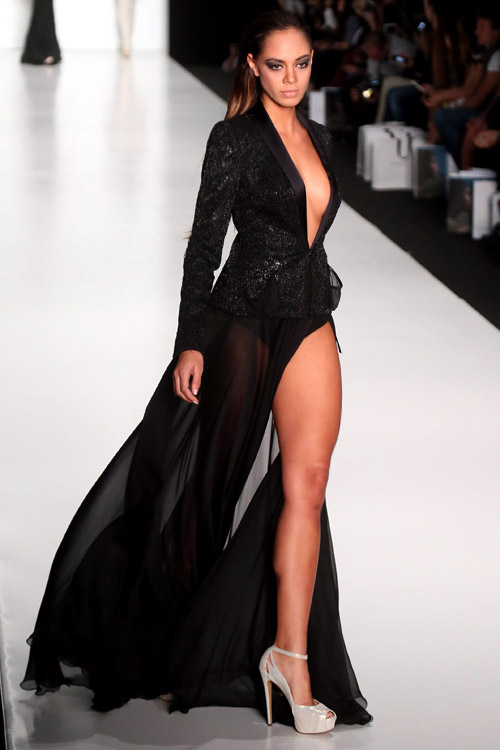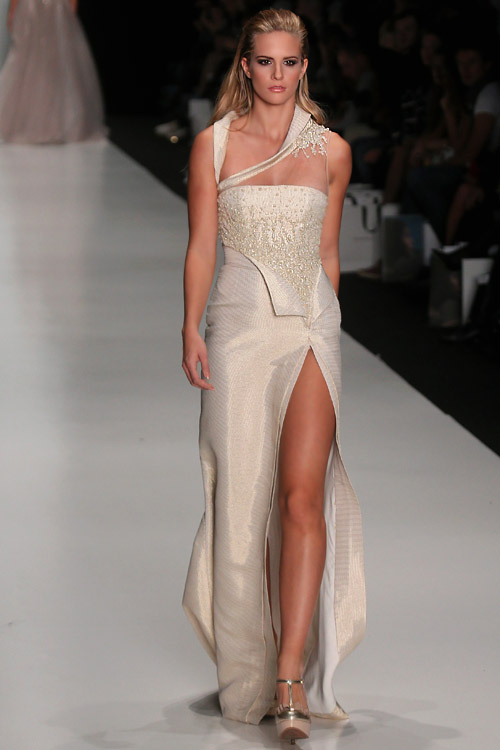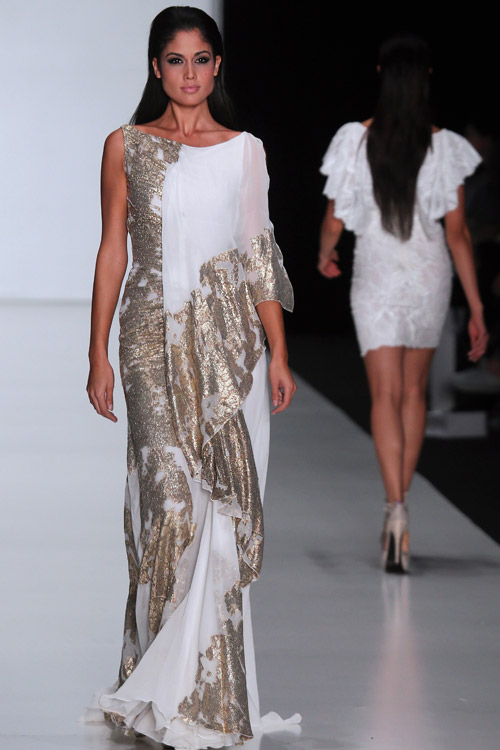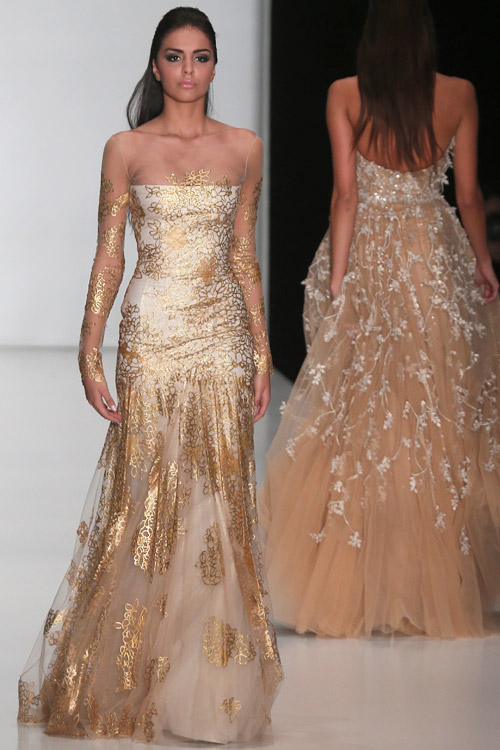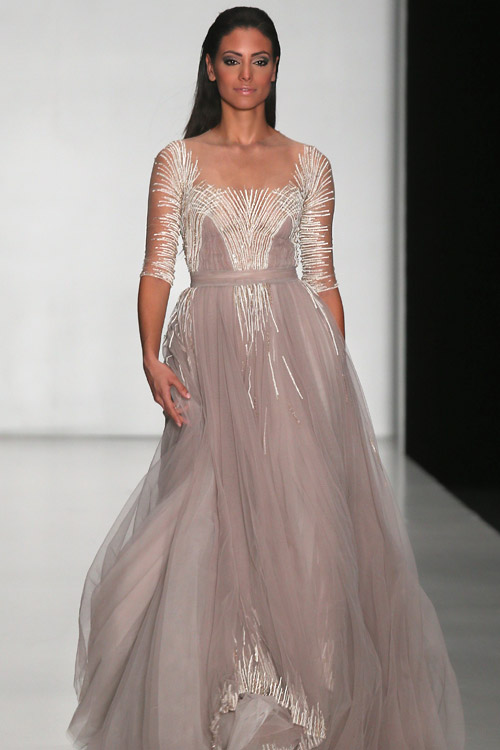 Photos: Models from Tony Ward by Atelier Crocus Couture Spring-Summer 2014 collection, presented by:

1. Miss Universe 2012 Olivia Culpo from Rhode Island, USA
2. Miss Jamaica 2013 Kerrie Baylis
3, 5, 11. Miss Poland 2013, Paulina Krupinska
4. Miss Venezuela 2013 Gabriela Isler (winner of the contest 'Miss Universe 2013')
6. Miss Philippines 2013 Ariella Arida
7. Miss Japan 2013 Yukimi Matsuo
8. Miss Russia 2013 Elmira Abdrazakova
9, 14. Miss France 2013 Hinarani de Longeaux
10. Miss Lebanon 2013 Karen Ghrawi
12. Miss Panama 2013 Carolina Brid
13. Miss Ukraine 2013 Olga Storozhenko
15. Miss Austria 2013 Doris Hofmann
16. Miss Spain 2013 Patricia Yurena Rodriguez
17. Miss Turkey 2013 Berrin Kekliker
18. Miss Puerto Rico 2013 Monic Perez

BGNES/EPA




Hits: 15513 | Leave a comment